Survey: 1 in 6 Americans have witnessed a shooting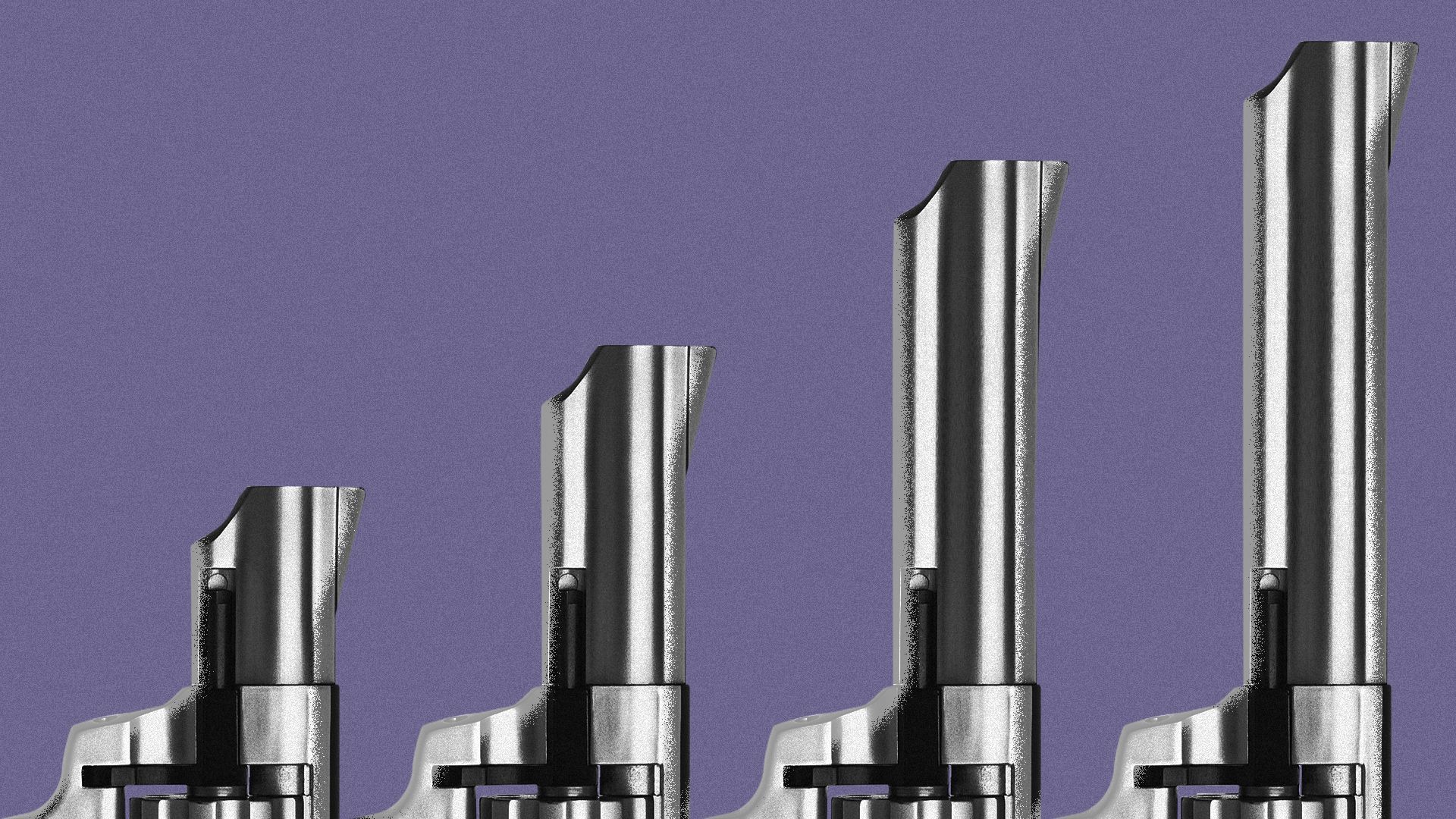 As gun violence remains on the uptick in the U.S., experiences with gun-related incidents are also rising, according to a KFF survey.
What they found: One in five U.S. adults said they've personally been threatened with a gun, and one in six have personally witnessed someone being shot, per the survey.
19% of people reported that a family member was killed by a gun (including death by suicide).
In total, more than half (54%) of all U.S. adults said they or a family member have had such an experience with gun violence.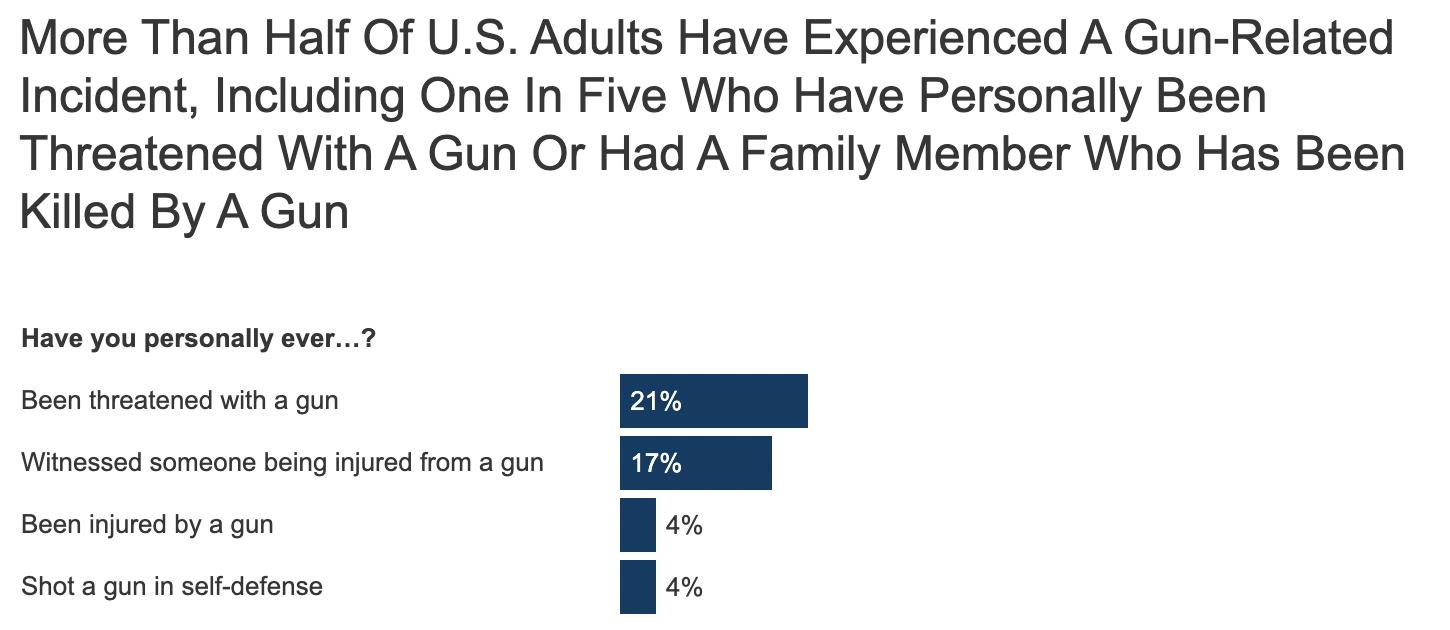 By the numbers: There were 20,200 gun violence related deaths last year, according to data from the Gun Violence Archive.
That's up from 14,943 such deaths in 2018.
In 2023 so far, there have already been 11,653 deaths as a result of gun violence, per the archive.
Zoom in: People of color in the U.S. are disproportionately affected by gun-related injuries and deaths, as well as worries about gun violence, according to the survey.
31% of Black adults said they have personally witnessed someone being shot, as did one-fifth of Hispanic adults (22%).
One-third of Black adults have a family member who was killed by a gun — that's twice as many as white adults.
One-third of Black adults (32%) and Hispanic adults (33%) said they worry either "every day," or "almost every day" about themselves or a loved one becoming a victim of gun violence. That compares to one in 10 white adults.
Of note: Gun deaths among America's kids rose 50% in the last two years, according to a Pew Research Center report.
More children and teens were killed by guns in 2021 than in any year since 1999, the first year the CDC began tracking the data, Axios' Erica Pandey writes.
Go deeper: Gun violence settlements prevail as reform stalls
Go deeper