Axios AM
November 29, 2019
🍖 Hope you had a great family day: I hopped out to Oregon.
🛍️ Black Friday warning: We have six fewer holiday shopping days than last year — the shortest season since 2013. Thanksgiving fell on Nov. 28 — the latest possible date. (AP)
My apologies for technical difficulties with yesterday's AM. Read it here.
1 big thing: Moderate muscle rises against Dems' 2020 left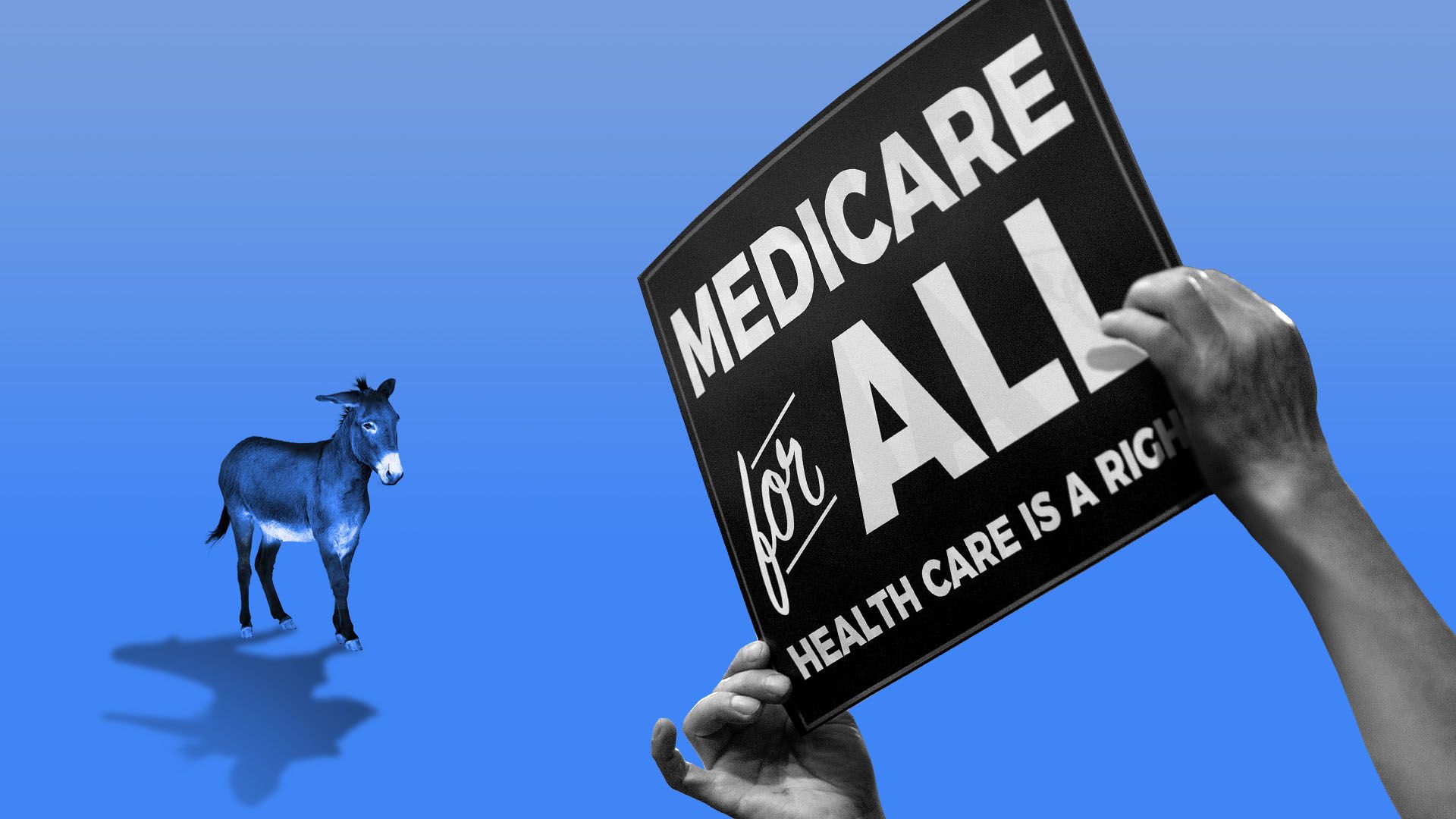 The early boom for 2020 Democrats' left turn is yielding to moderate muscle as Elizabeth Warren falls, Joe Biden persists and Pete Buttigieg rises.
What's happening: Poll after poll shows voters like the idea of Medicare for All. But the second you tell them about costs and tradeoffs, they turn on it.
Why it matters: A harsh spotlight on Warren's specifics collided with Mike Bloomberg's massive spending on a moderate message, as well as rising angst among donors and investors about risks of Warren-Sanders socialism.
Warren's collapse in the national Quinnipiac University poll isn't the only sign of trouble for the Medicare for All message, Margaret Talev and David Nather write:
Sen. Kamala Harris realized she could be checkmating herself by dismissing private health insurance — which is why she changed her Medicare for All plan to allow private insurers to offer Medicare plans.
And in an interview for "Axios on HBO," she told Talev that she knew there could be a political price to pay for changing her plan — but says she told her team: "We need to do a better plan. This is not good enough."
Between the lines: There's a reason Medicare for All has dominated every health care discussion at every debate: It's a real problem for the liberal candidates.
Not just because of the cost, but because few swing voters want to dump private health insurance.
By the numbers: Medicare for All is a favorite among Democrats who are fed up with private insurance — but it's not a winner with swing voters.
Drew Altman, president and CEO of the Kaiser Family Foundation, writes for Axios that recent polling by Kaiser and the Cook Political Report found that 62% of Democrats in four battleground states — Pennsylvania, Minnesota, Michigan, and Wisconsin — said a Medicare for All plan that eliminates private insurance is a good idea.
But 62% of swing voters in those states said it's a bad idea.
Our thought bubble: 2020 Dems could also be miscalculating the broad appeal of other liberal stands, including free college and decriminalizing border crossings.
2. Trump's Afghanistan surprise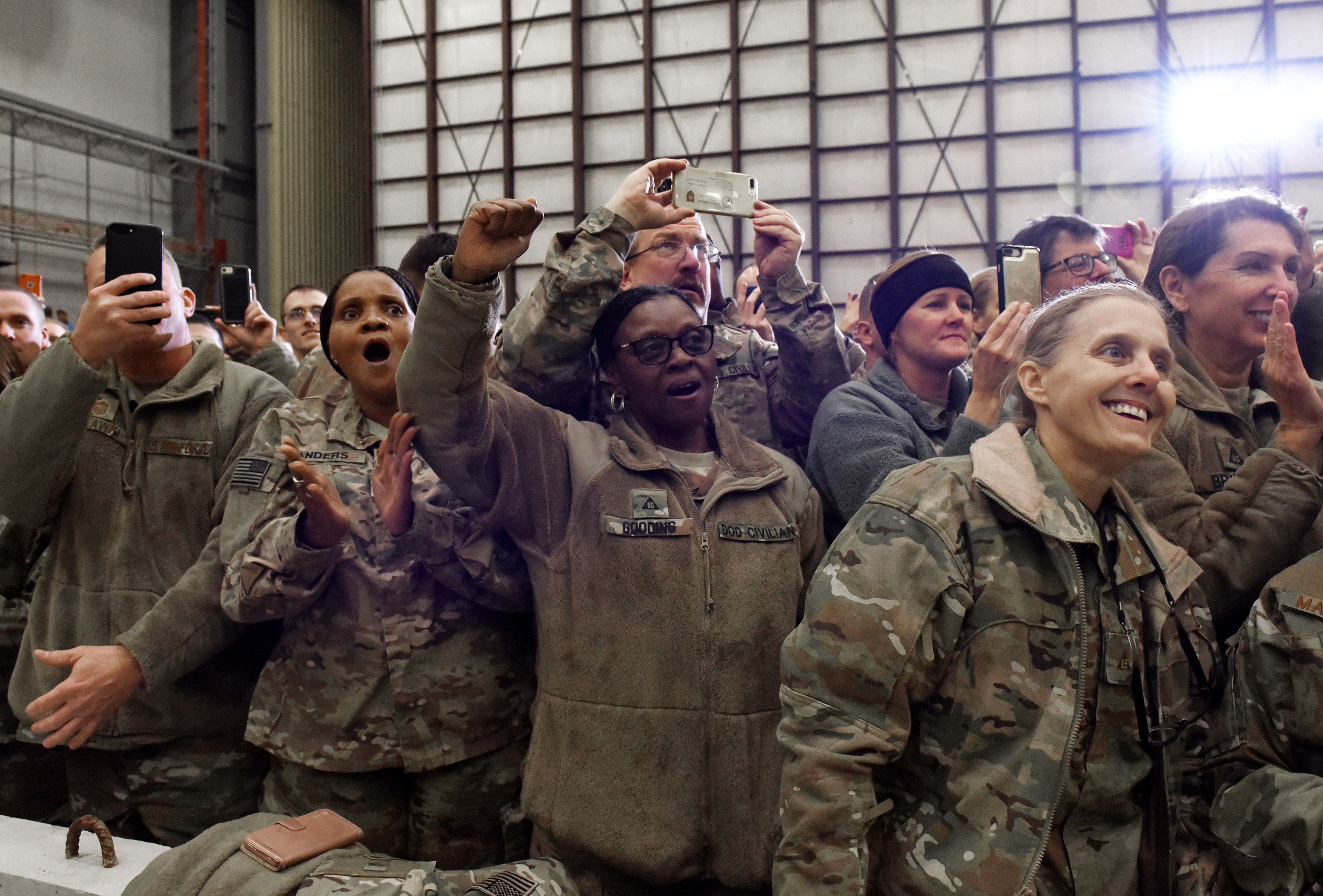 U.S. soldiers cheer and applaud as President Trump arrives for an unannounced Thanksgiving Day visit at Bagram Air Field, Afghanistan.
The war-zone trip was "carried out with cloak-and-dagger precision." Bloomberg reports:
After what seemed like a normal day at his Mar-a-Lago resort in Florida with a round of golf, ... the president was spirited away and flown back to the Washington area ... unbeknownst to press traveling with him. The version of Air Force One he flew to Florida ... remained parked at West Palm Beach Airport.
Back in Washington, another group of journalists was instructed to gather atop an area parking garage under cover of darkness, where they were picked up and whisked to nearby Joint Base Andrews.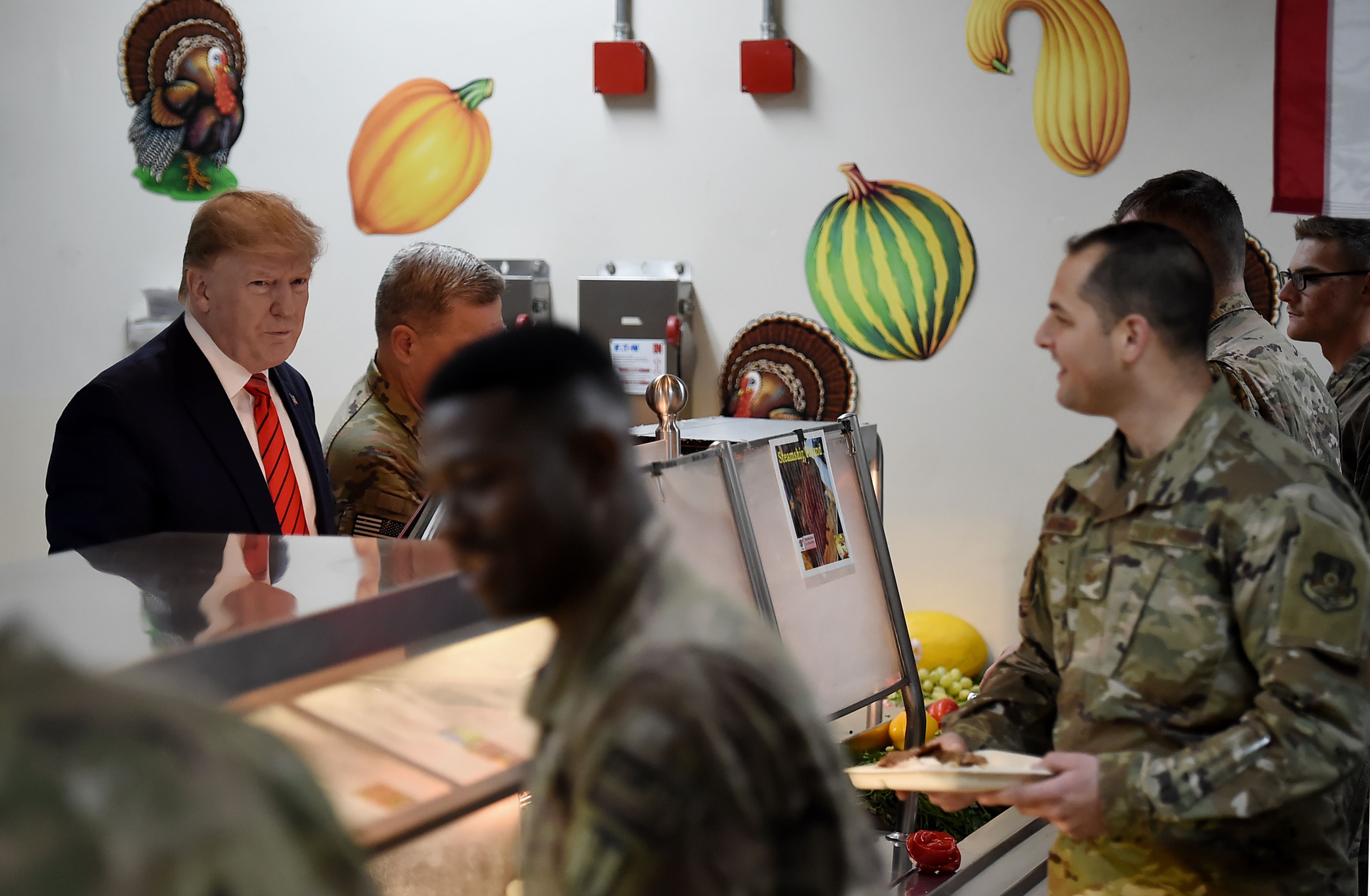 More pics from Bagram: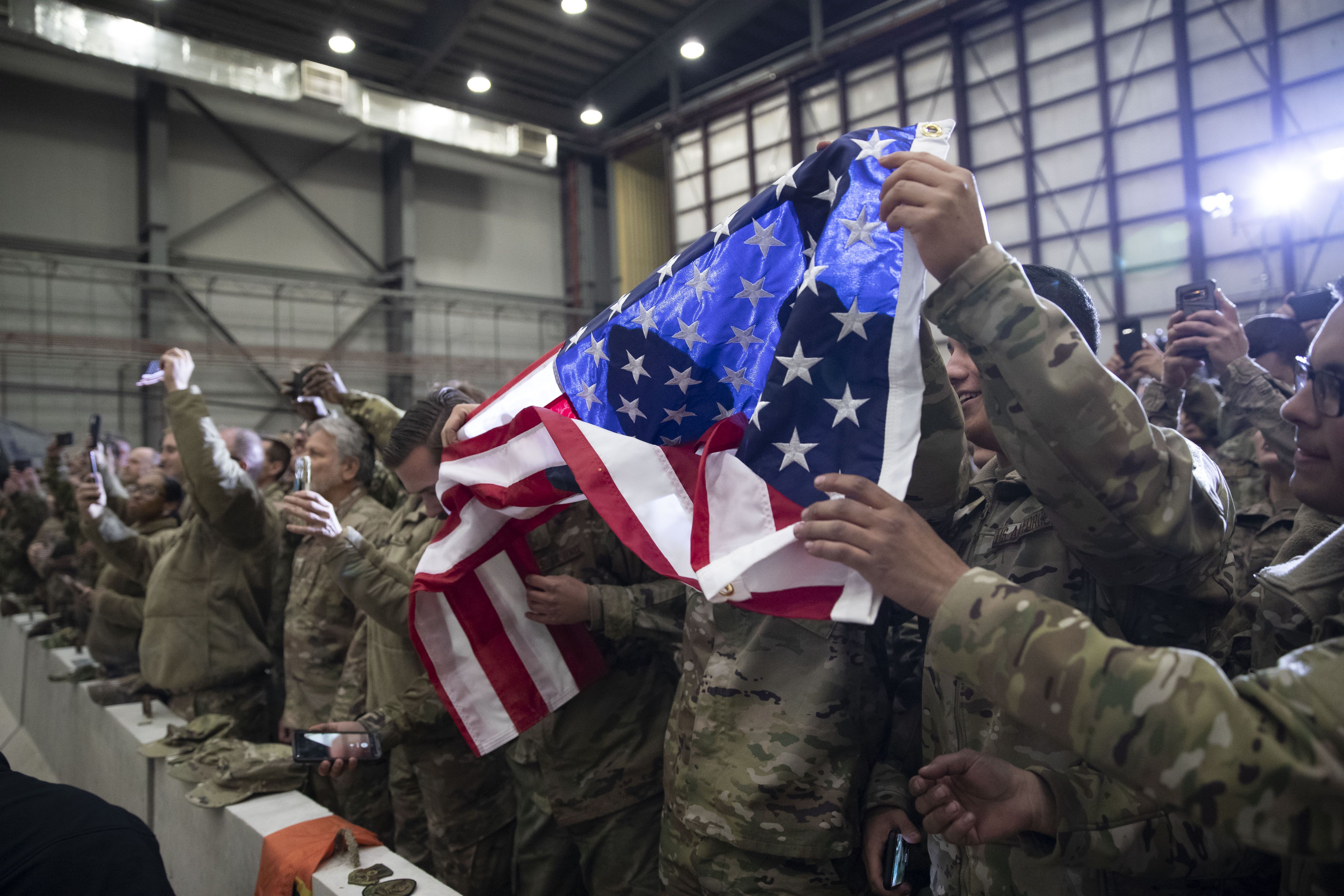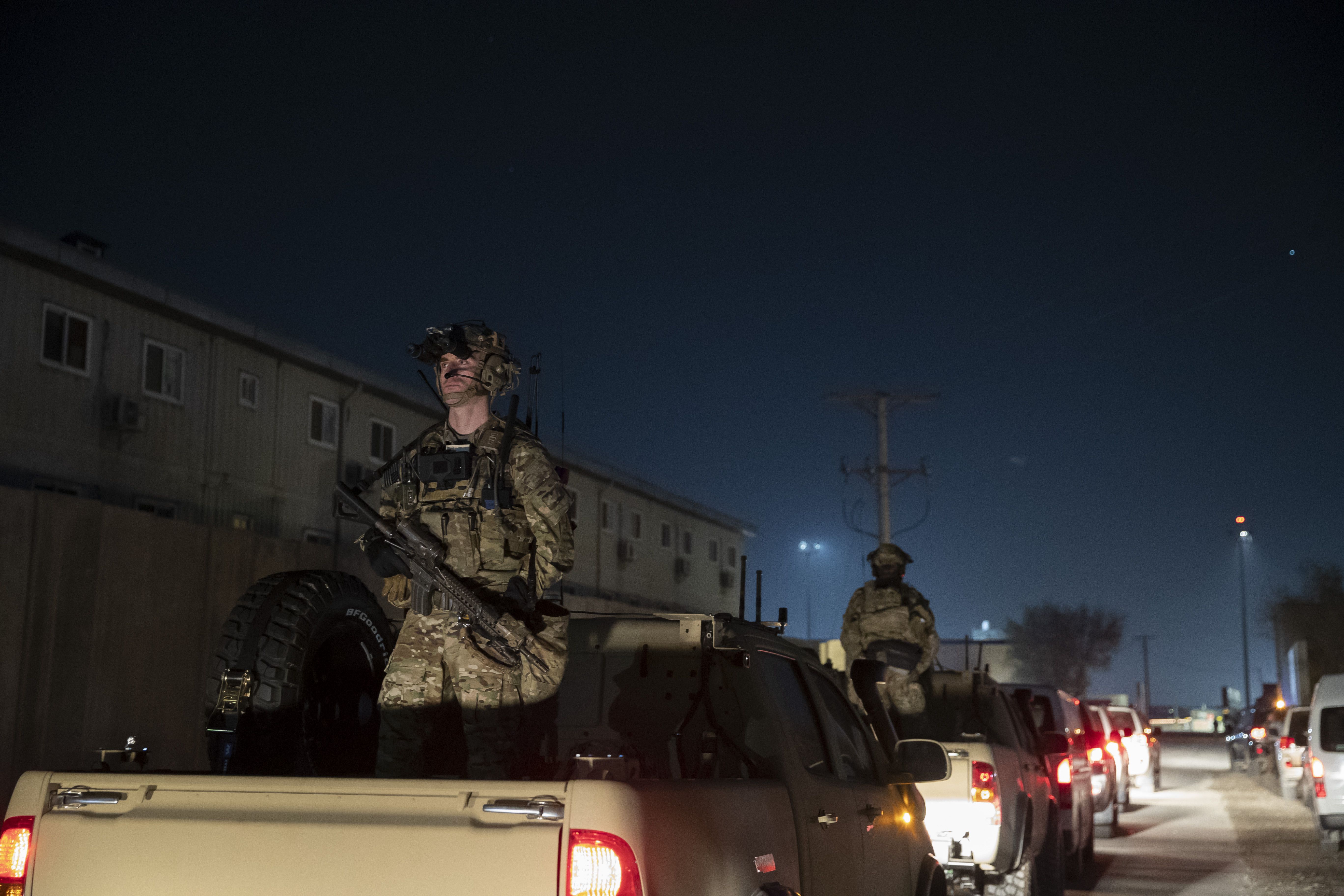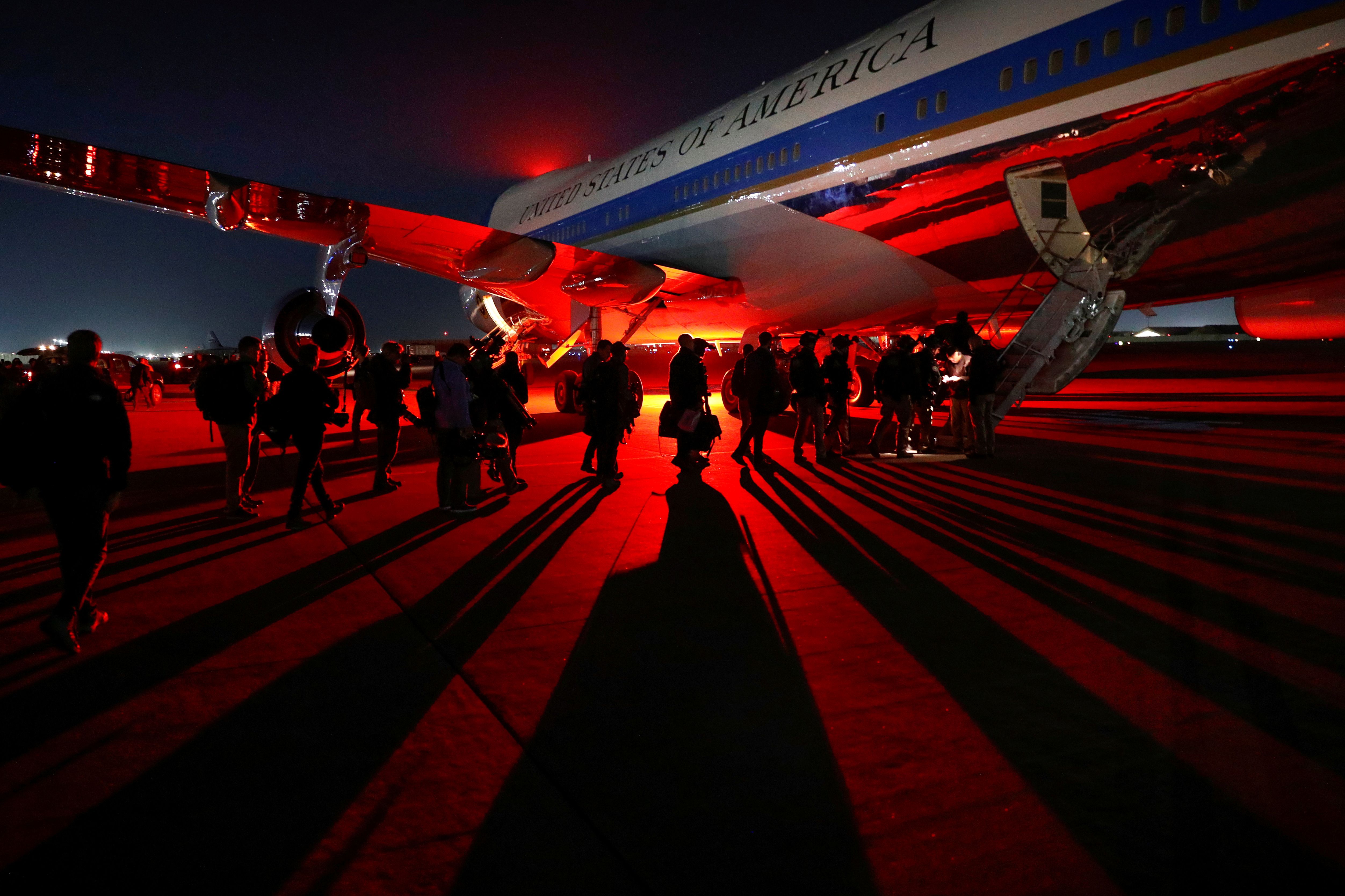 3. What we really read online
Baby Yoda, the juggernaut character from the Disney+ Star Wars series "The Mandalorian," is driving almost twice as many average social-media interactions on news stories as any 2020 Democrat, Shane Savitsky writes from NewsWhip data exclusively provided to Axios.
Why it matters: The internet's most meme-able 50-year-old broke through the online conversation in a huge way since the show's Nov. 12 premiere.
Baby Yoda's introduction coincided with Mike Bloomberg and Deval Patrick announcing their bids. Baby Yoda has notched an average interaction rate (likes, comments, shares) 10 times higher than theirs.
4. Pics du jour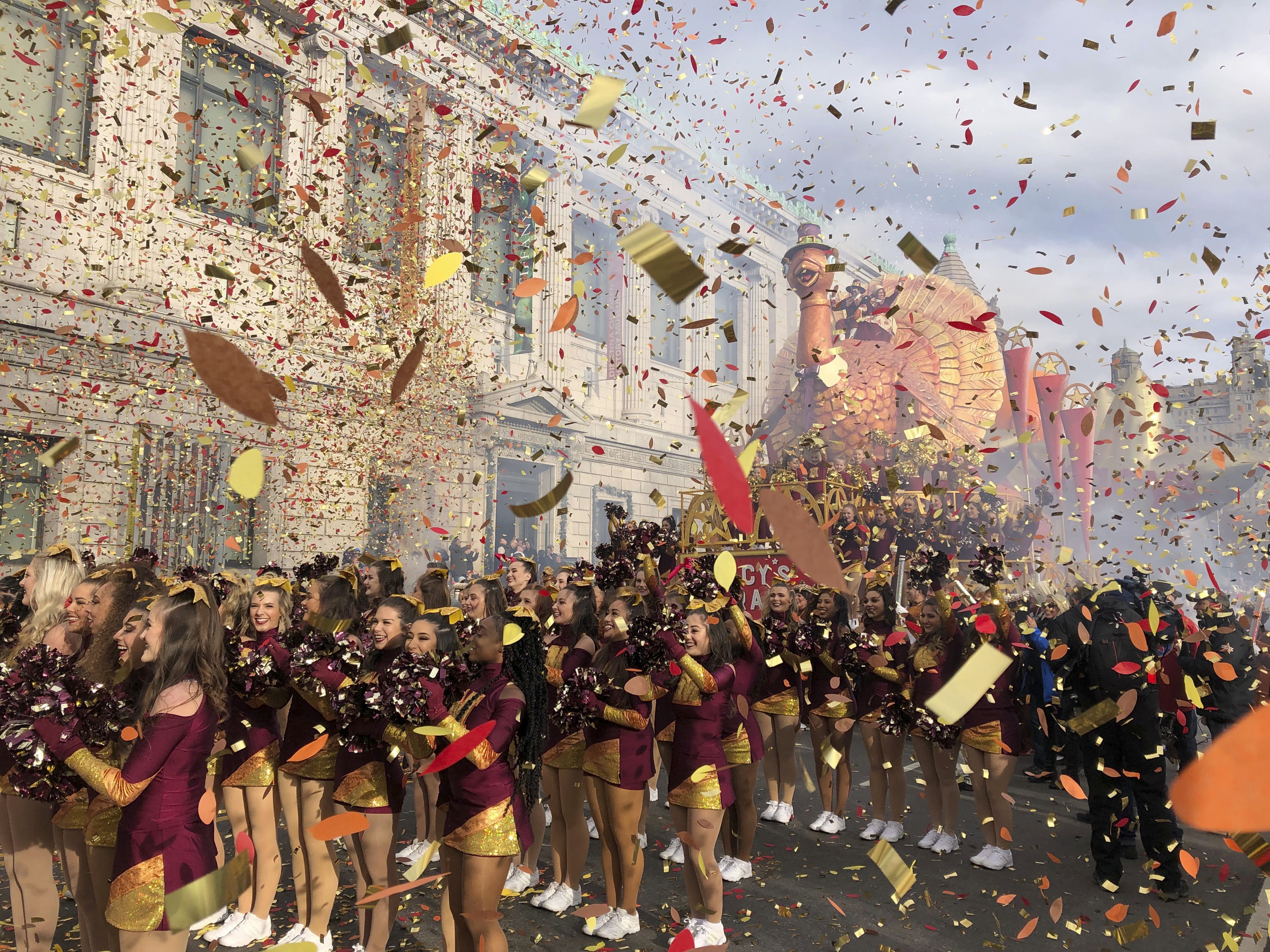 Confetti flies during a windy edition of the Macy's Thanksgiving Day Parade.
Astronaut Snoopy was a new version of a longtime parade favorite.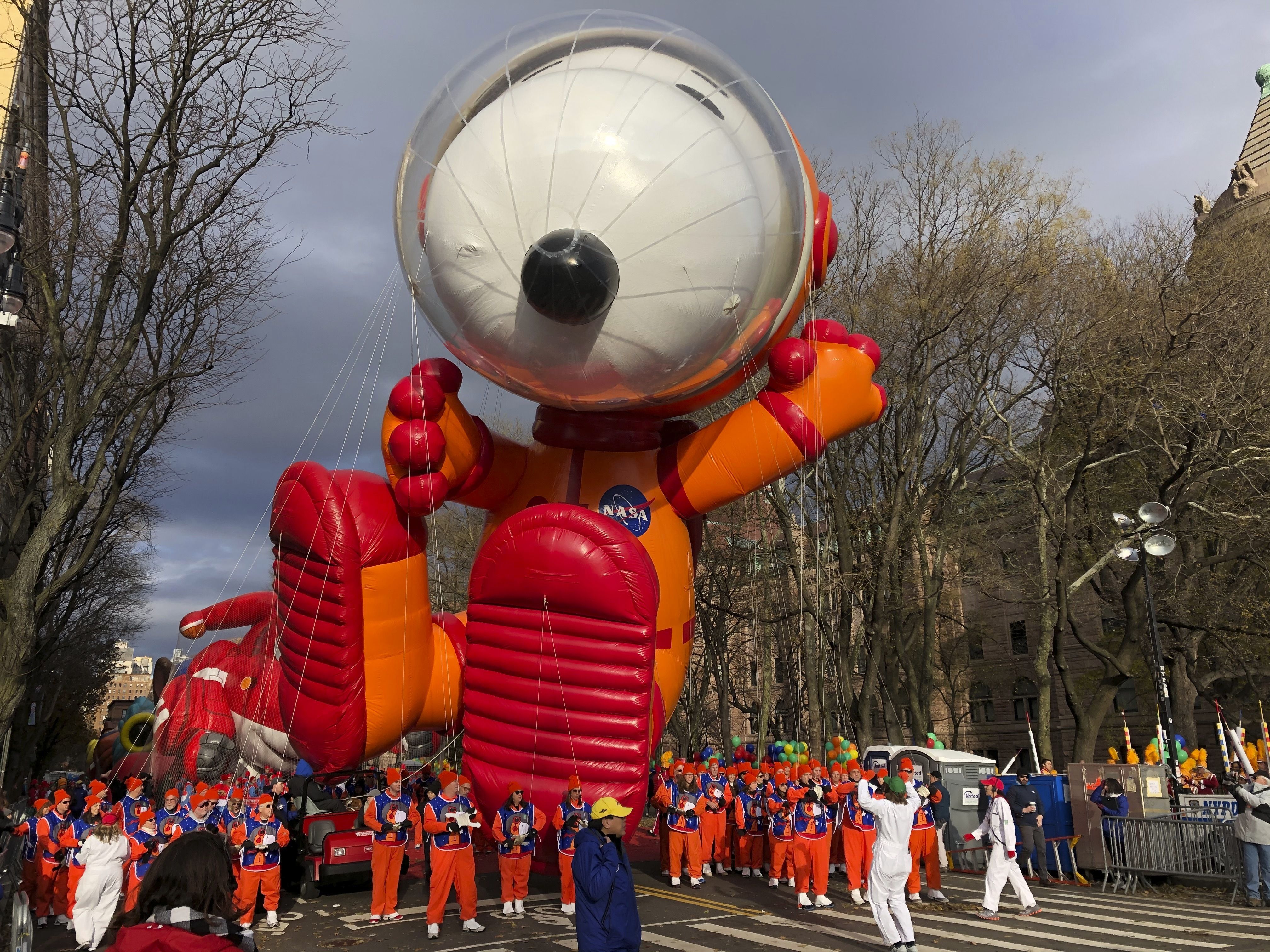 5. 🌟 Fake 5-star reviews proliferate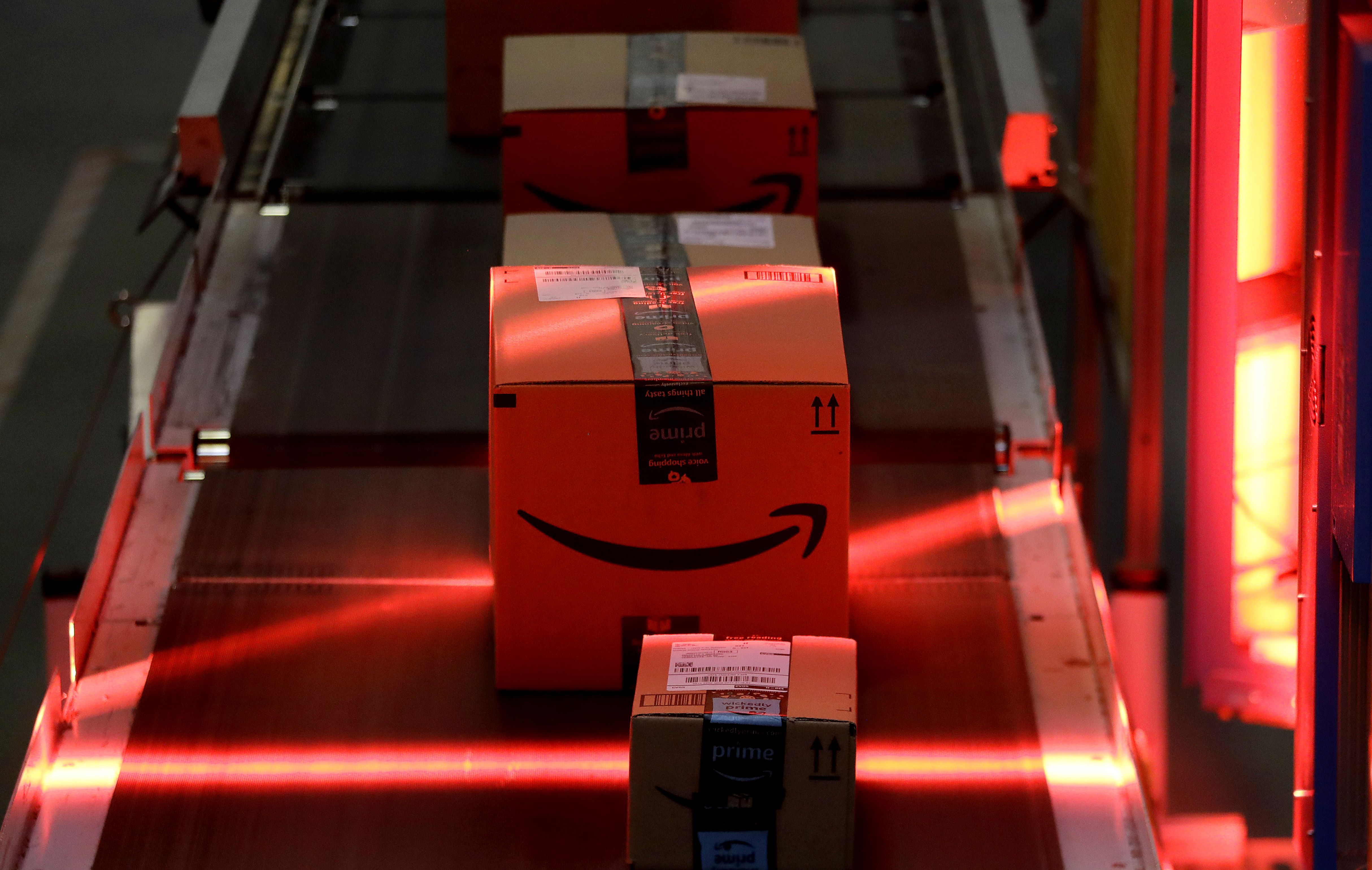 "More than a third of online reviews on major websites ... are fake, meaning they are generated by robots or people paid to write them, according to Fakespot Inc., which identifies fraudulent reviews," per The Wall Street Journal (subscription).
Why it matters: "The likelihood that consumers who read reviews will buy a product can triple based on the number of reviews it has," based on 2016 research cited by the N.Y. Times' Sapna Maheshwari.
Why so many reviews are shady: "There are services that connect sellers with consumers who are willing to buy and rate products online for reimbursement," The Times reports.
"Positive ratings not only drive sales but can increase the odds that products appear high in search results."
A tipoff that many reviews are phony: They're so overwhelmingly positive.
6. Data du jour
The abortion rate for U.S. women ages 15 to 44 continued to decline in new data this week from the Centers for Disease Control and Prevention, Maria Fernandez writes.
Abortions reported to the CDC have been trending downward since the mid-2000s, with a 45% drop between 2007 and 2016.
Why it's happening, per the WashPost: "teens having less sex and better access to effective and long-lasting forms of contraception."
7. 🇭🇰 Rare spate of U.S. goodwill on world stage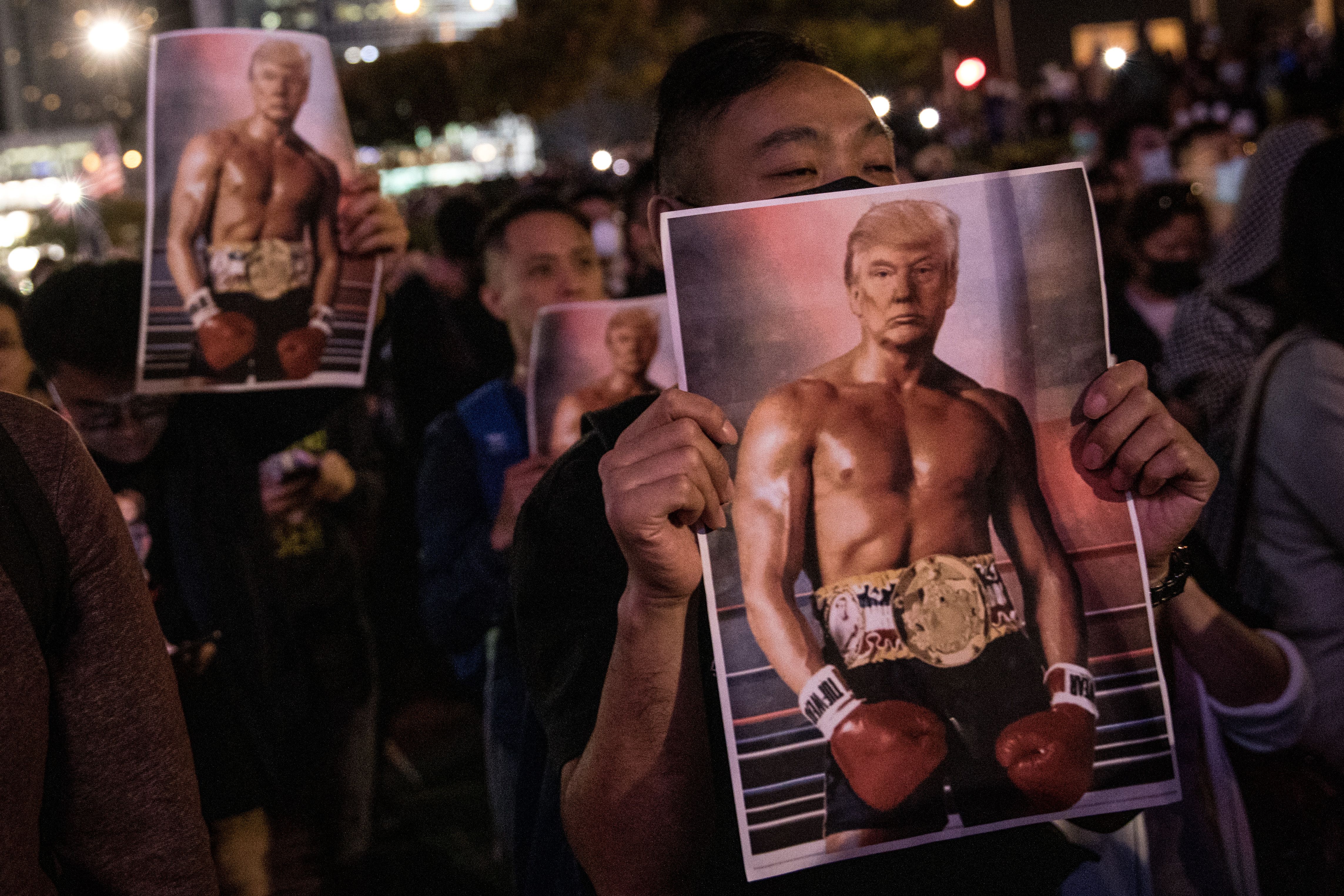 Just a day after President Trump tweeted a fake picture of himself as Rocky, demonstrators in Hong Kong used the image to thank him for signing legislation backing the pro-democracy movement.
Below, a pro-democracy protester's thank-you note to America.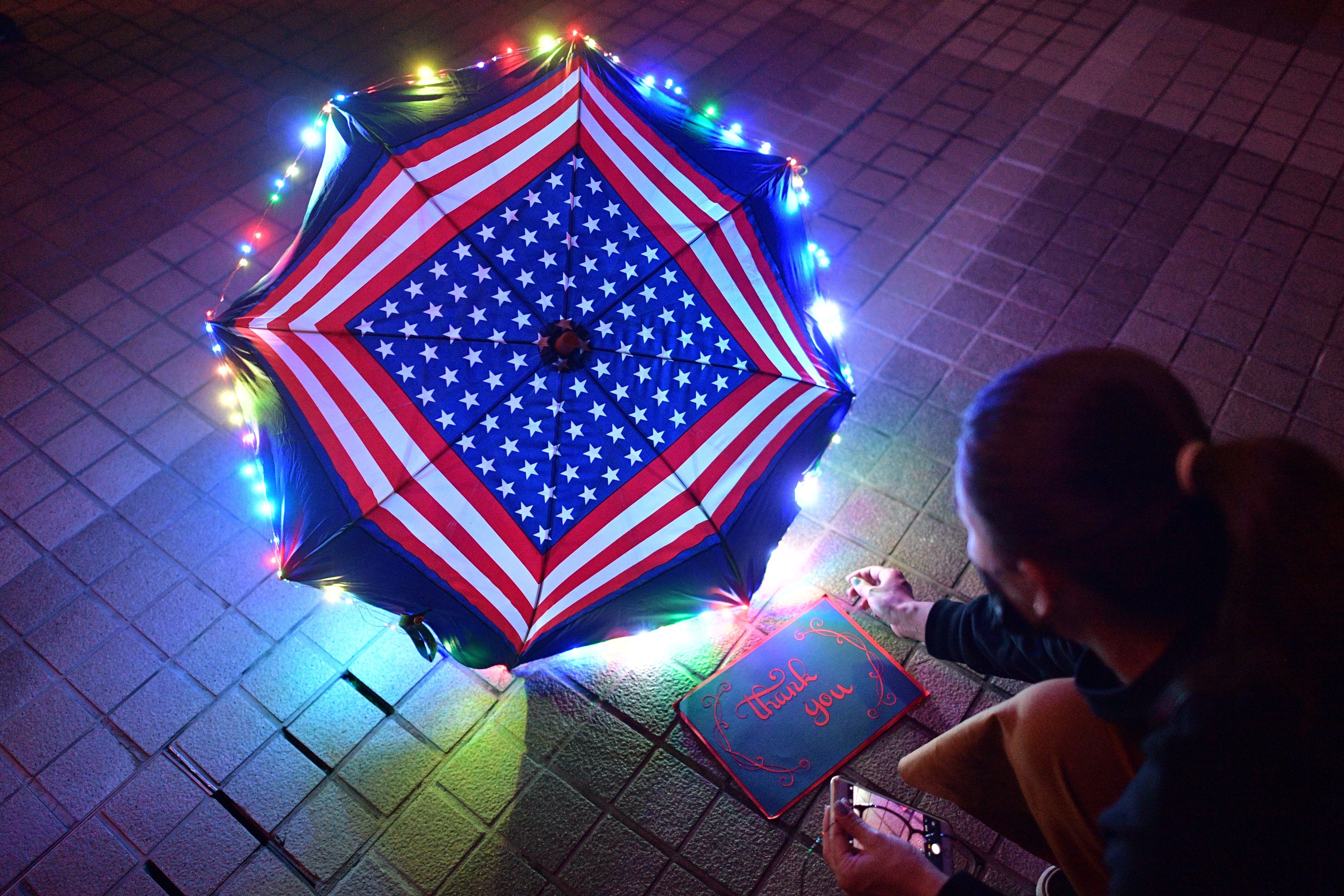 8. 🍽️ Recipes now in the cloud, not on cards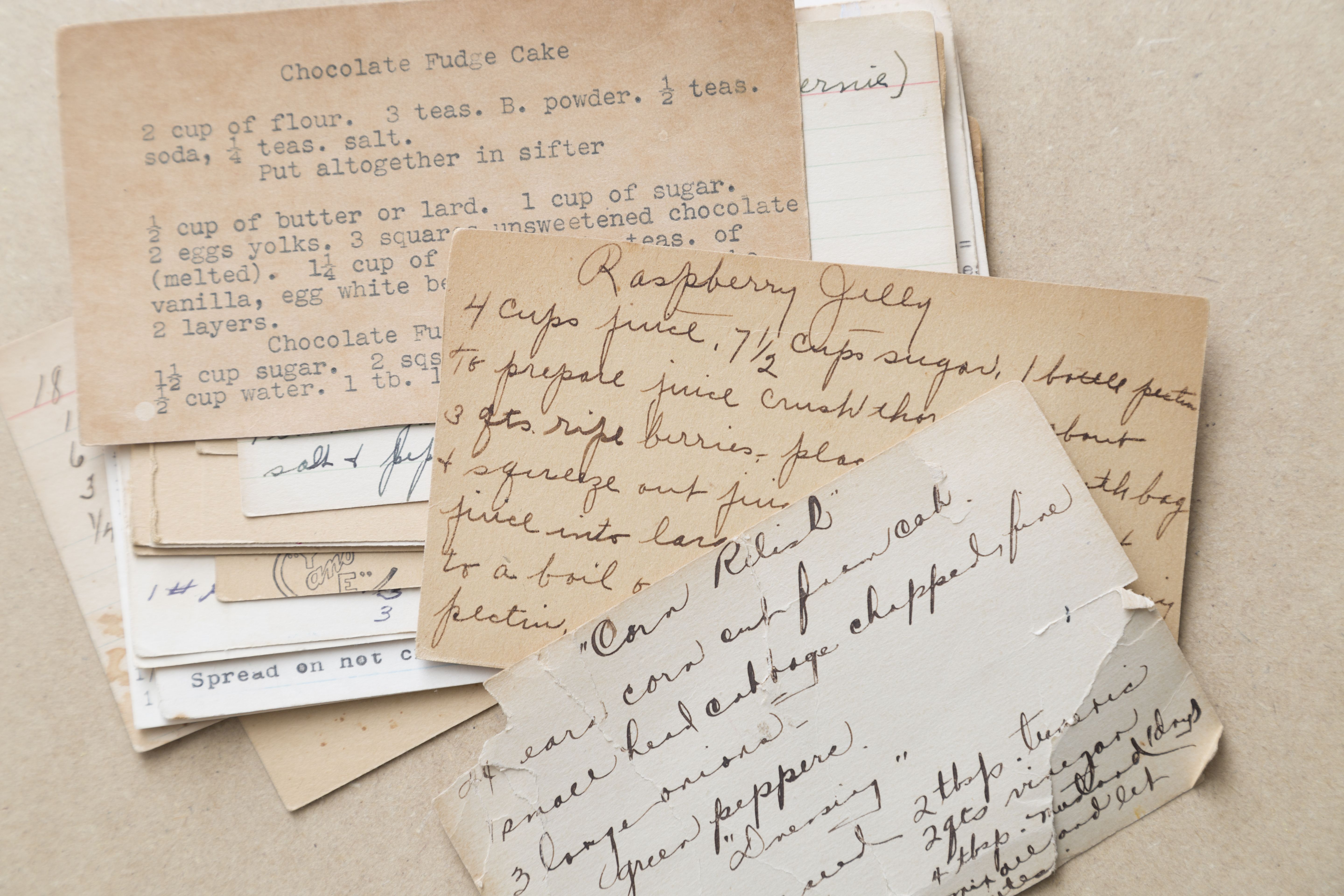 A favorite from our Thanksgiving edition ... "For so long, we were a nation of recipe cards, handwritten or typed, splattered from family meals gone by, carrying instructions from long-gone grandmas and great aunts. Voices from the grave telling you to double the cinnamon or that it's OK if the batter is a little lumpy," The Boston Globe's Beth Teitell writes.
"But increasingly they're becoming the stuff of eBay sales or culinary curriculums, brought out only at Thanksgiving or for Christmas, no longer living documents," but rather family history.
9. 🏈 RIP the nation's winningest football coach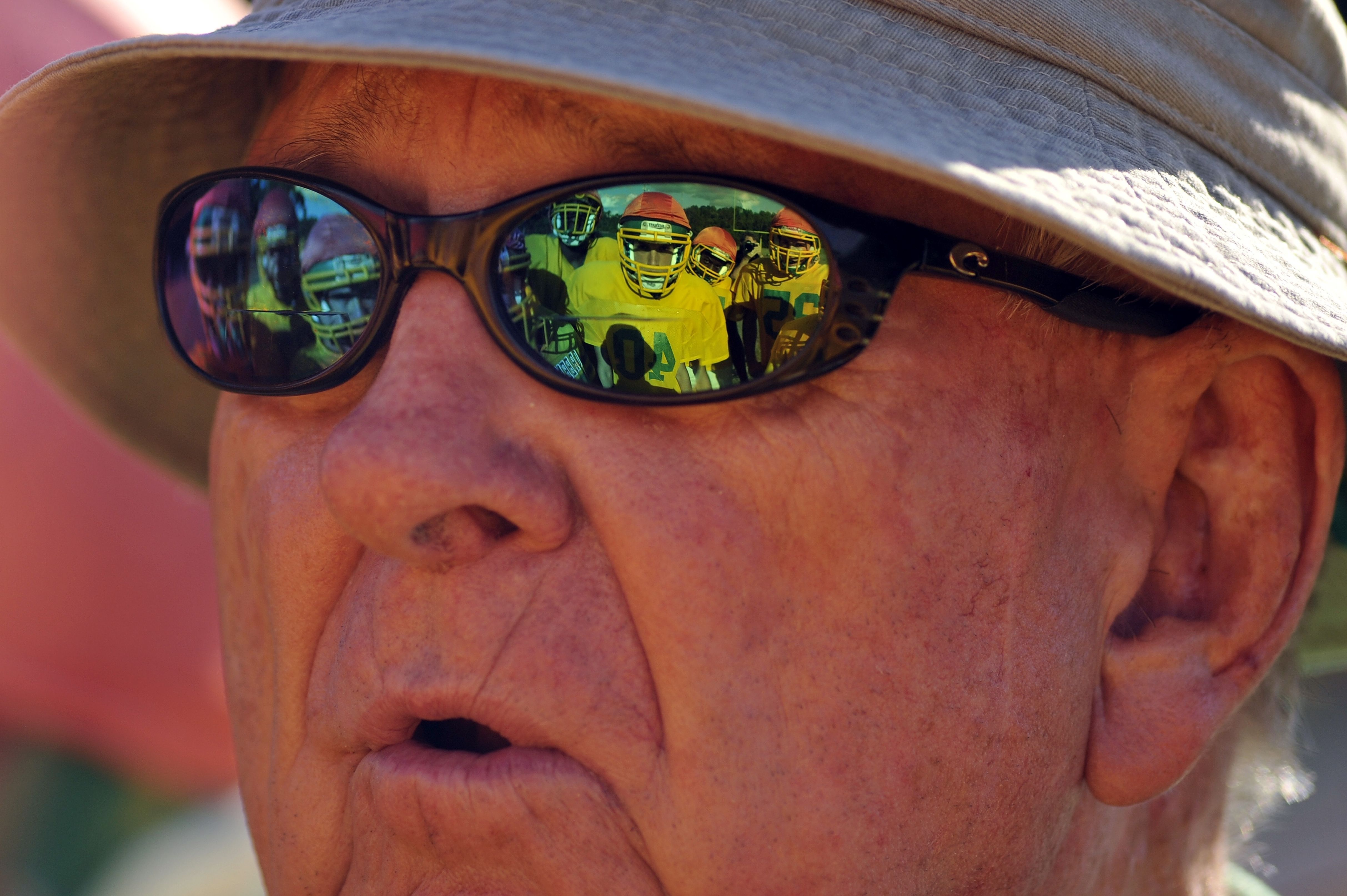 John McKissick, whose 621 victories at South Carolina's Summerville High made him the nation's winningest football coach at any level, has died at age 93, per AP.
The coach, who retired in 2014 after 62 seasons, had a career record of 621-155-13 at Summerville from 1952 through 2014.
McKissick won 10 South Carolina state championships, the last one in 1998.
In 2003, McKissick became the first coach to reach 500 victories. He won his 600th game in 2012, when he was carried off the field by his players.
10. 🦌 1 buck thing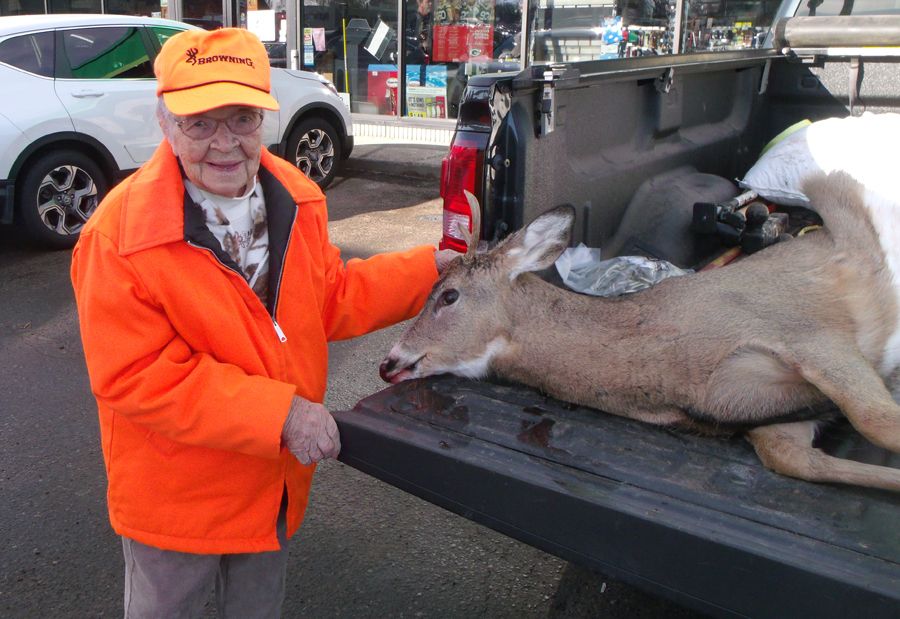 A 104-year-old woman has bagged a buck to become the oldest person in Wisconsin to harvest a deer, AP reports.
Florence Teeters of Phillips was inspired to purchase her first hunting license while sitting in a blind on her land in Price County with her son, Bill, during last year's gun deer season.
She and Bill set up their blind on Saturday — opening day of gun season.
Two hours in, they saw a spike buck. Florence took it down.
DNR officials say a preliminary records check indicates she's the oldest Wisconsinite to purchase a gun deer license and harvest a deer.
🍂 Thanks for making AM part of your holiday weekend. Tell your friends to sign up!