Axios AM
May 23, 2023
☕ Good Tuesday morning. Smart Brevity™ count: 1,490 words ... 5½ mins. Edited by Kate Nocera.
🏈 The NFL announced that Super Bowl 60, in 2026, will be at Levi's Stadium in Santa Clara, home of the San Francisco 49ers. The 2024 host will be Allegiant Stadium in Vegas, followed by the Superdome in New Orleans in 2025.
🧀 Green Bay, Wis., will host the 2025 NFL Draft at the Packers' Lambeau Field and the Titletown complex on Lombardi Ave. Next year's draft is in Detroit.
1 big thing — Axios Harris Poll 100: Tarnished titans
FTX and Tesla, once seen as shining examples of innovation and opportunity, took two of the biggest reputational hits in this year's Axios Harris Poll 100 brand reputation survey.
Why it matters: Amid a crypto collapse and Musk madness, Americans are wary and weary of companies and moguls they think overpromised and under-delivered, Axios' Sara Fischer and Margaret Talev report.
Elon Musk's chaotic takeover of Twitter pushed the social media company's ranking down. It also shook investors' faith in Tesla by making the public more aware of Musk's manic leadership style.
🐦 Twitter ranked 97th among the 100 brands survey respondents identified as most visible in the country today. Its Reputational Quotient, or RQ®, score — a measure across seven dimensions touching on character, trust and trajectory — was 59.3 out of a possible 100.
🔋 Tesla saw one of the biggest reputation drops of the past year, from 11th in 2022 to 62nd place this year, with a 74.3 RQ (79.5 in 2022).
₿ FTX's fall took crypto with it. Bitcoin, though not a company, joined the list for the first time this year: Respondents named it as one of the most visible brands — and ranked it 93rd of 100 for reputation.
🏆 Winners: Outdoor clothing retailer Patagonia took the No. 1 overall ranking across seven dimensions, earning an RQ of 83.5. Costco, Chick-fil-A and UPS were cited as the three most trusted names.
Patagonia has long focused on conservation. The company last year transferred its ownership to two nonprofits structured to put all profits into conservation.
🥊 The Trump Organization finished dead last for the second year in a row.
2. ⚡ New surgeon general's warning for kids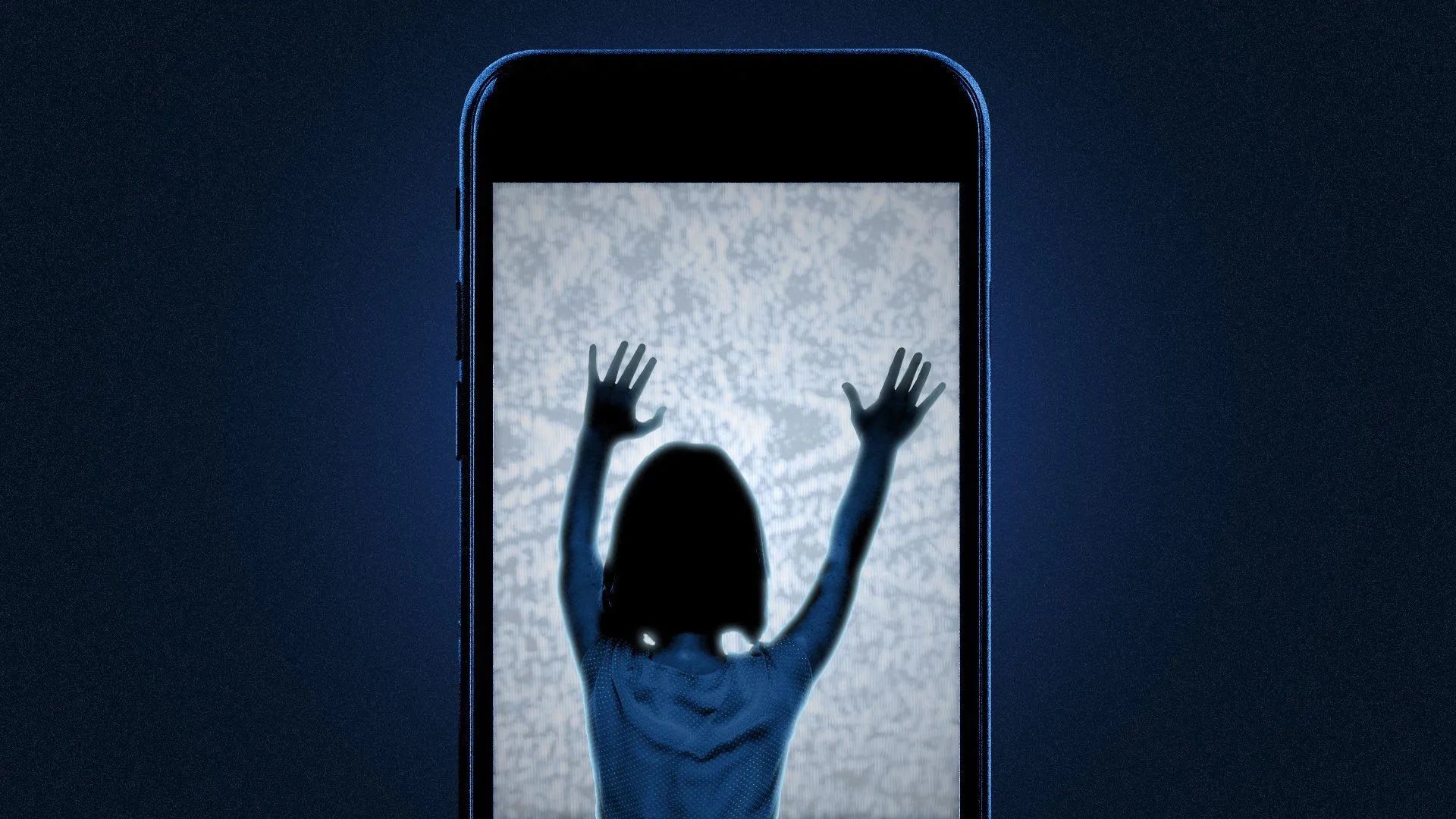 Surgeon General Vivek Murthy issued a warning today that social media poses a threat to kids' mental health, Tina Reed writes in Axios Vitals.
Why it matters: Murthy told Axios he's calling on policymakers, platforms and parents to create safer limits. He previously has said he believes age 13 is "too early" for kids to join social media.
"What kids are experiencing today on social media is unlike anything prior generations have had to contend with," the surgeon general told Axios.
"People have compared themselves for millennia," he said. "But never to this degree, with the sheer overwhelming volume of content that's coming at our kids 24-7."
The other side: Tech firms have offered tighter controls for kids and teens, rolled out new safety features and argued that parents have to play an active role in youths' social media use, Axios' Ashley Gold reported.
🏡 Close to home: Arkansas and Utah recently passed parental consent laws for social media. At least 10 others are considering them.
3. U.S. lawmakers pass more pro-gun bills than safety measures
State legislators have passed more laws expanding gun access than gun-control measures in the year since the mass shooting in Uvalde, Texas, Axios' Russell Contreras and Erin Davis write from Giffords Center data.
Tomorrow marks one year since a gunman killed 19 students and two teachers in a fourth-grade classroom at Robb Elementary School.
🧮 By the numbers: More than 1,700 gun-related bills have been introduced in state legislatures since the Uvalde shooting. 93 were signed into law.
Of those, 56% expanded access to firearms — or benefited the firearms industry by, for example, allowing manufacturing in the state, or protecting manufacturers from liability suits, the Axios review found.
Arkansas passed seven such laws — the most of any state.
44% of the bills passed restricted access to firearms or supported victims and potential victims in gun-related cases.
🔎 Between the lines: In 14 of the 17 states that only enacted bills loosening gun restrictions, Republicans control both chambers of the legislature and the governor's office.
The other three states — Kansas, Kentucky and North Carolina — have GOP-controlled legislatures but Democratic governors.
🔬 Zoom in: The Axios review found that some bills aimed at protecting gun access that passed were so-called "financial privacy" bills.
Those measures made it harder to track gun sales by barring merchants from using gun-specific codes in credit card billing.
Other successful bills from highly rated-NRA legislators prevented government entities from patronizing businesses that boycott the firearms industry.
Some bills made state government funds divest of any ESG funds.
In a rare move, Republicans and Democrats came together in New Mexico recently with a measure that made it a felony to purchase a firearm for someone who is prohibited from possessing one. Gov. Michelle Lujan Grisham (D) signed the measure last month.
4. 🗳️ '24 watch — Scoop: Youngkin reconsiders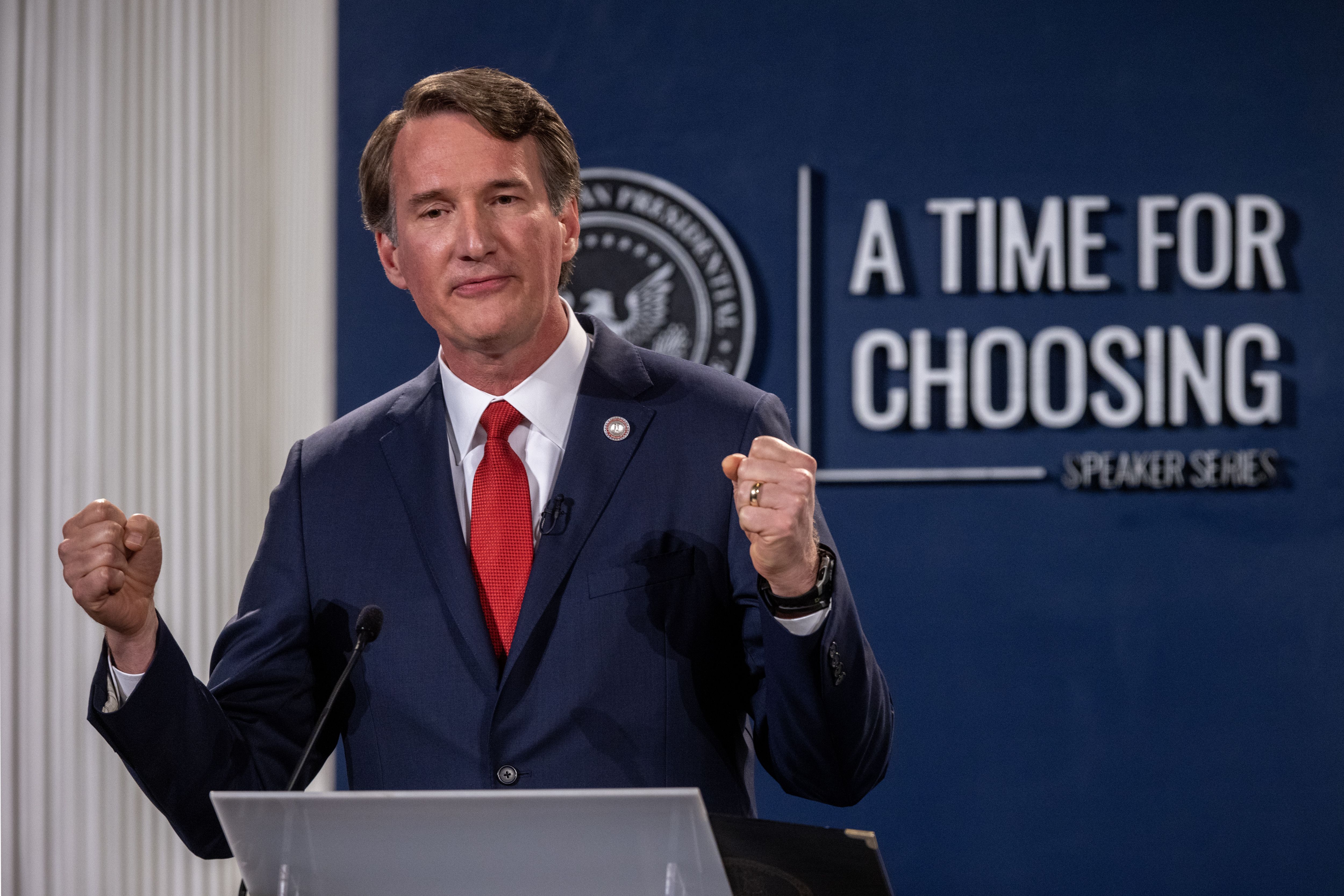 As Axios' Juliegrace Brufke and I alerted you last night, Virginia Gov. Glenn Youngkin is reconsidering a bid for the 2024 GOP presidential nomination, after earlier taking himself out of the race.
Why it matters: Youngkin, 56 — who beat former Virginia Gov. Terry McAuliffe (D) for the Old Dominion governor's mansion in 2021 — is a leading potential future face of the Republican Party. He's Christian and conservative — but not as Trumpy as many of the GOP's current stars.
What's happening: Youngkin told Richmond reporters in April that he was focused on this fall's Virginia legislative races. But that has changed amid a rocky few months for Florida Gov. Ron DeSantis (R), who is expected to announce his presidential candidacy tomorrow.
Some powerful GOP donors, who won't support Trump but are beginning to be concerned about DeSantis, are encouraging Youngkin to jump into the 2024 field.
"He's reconsidering," a top source close to Youngkin told Axios. "He'd be in his own lane: He's not never-Trump, and he's not Trump-light."
Youngkin faces high-stakes state legislative races on Nov. 7. So an announcement about a presidential race is likely to wait until right after that, Republican sources said.
A senior Youngkin aide told Axios: "If the guy flips any seats at all, it's proof that his political machine is ready to go."
5. 🕶️ "R-word" fears ease
Recession chatter from C-suite leaders has chilled since last year, Kate Marino writes for Axios Markets.
Mentions of "recession" on earnings calls declined for the third consecutive quarter.
What's happening: Earnings have remained strong — and corporate leaders don't seem to think we're on the cusp of a deep downturn.
6. 🩺 More Americans skip Rx because of $
The share of Americans who skipped medical treatment last year because of costs rose substantially, according to a Federal Reserve survey out yesterday, "Economic Well-Being of U.S. Households in 2022."
Why it matters: The ability to afford health care often translates to better health.
🧠 What's happening: Inflation walloped Americans across income levels in 2022, causing many to cut back on spending — including health care, an area where people feel they can scrimp when times are tight.
The most commonly skipped form of medical treatment was the dentist, followed by seeing a doctor and paying for a prescription.
7. 🍽️ Andrés opens food and climate center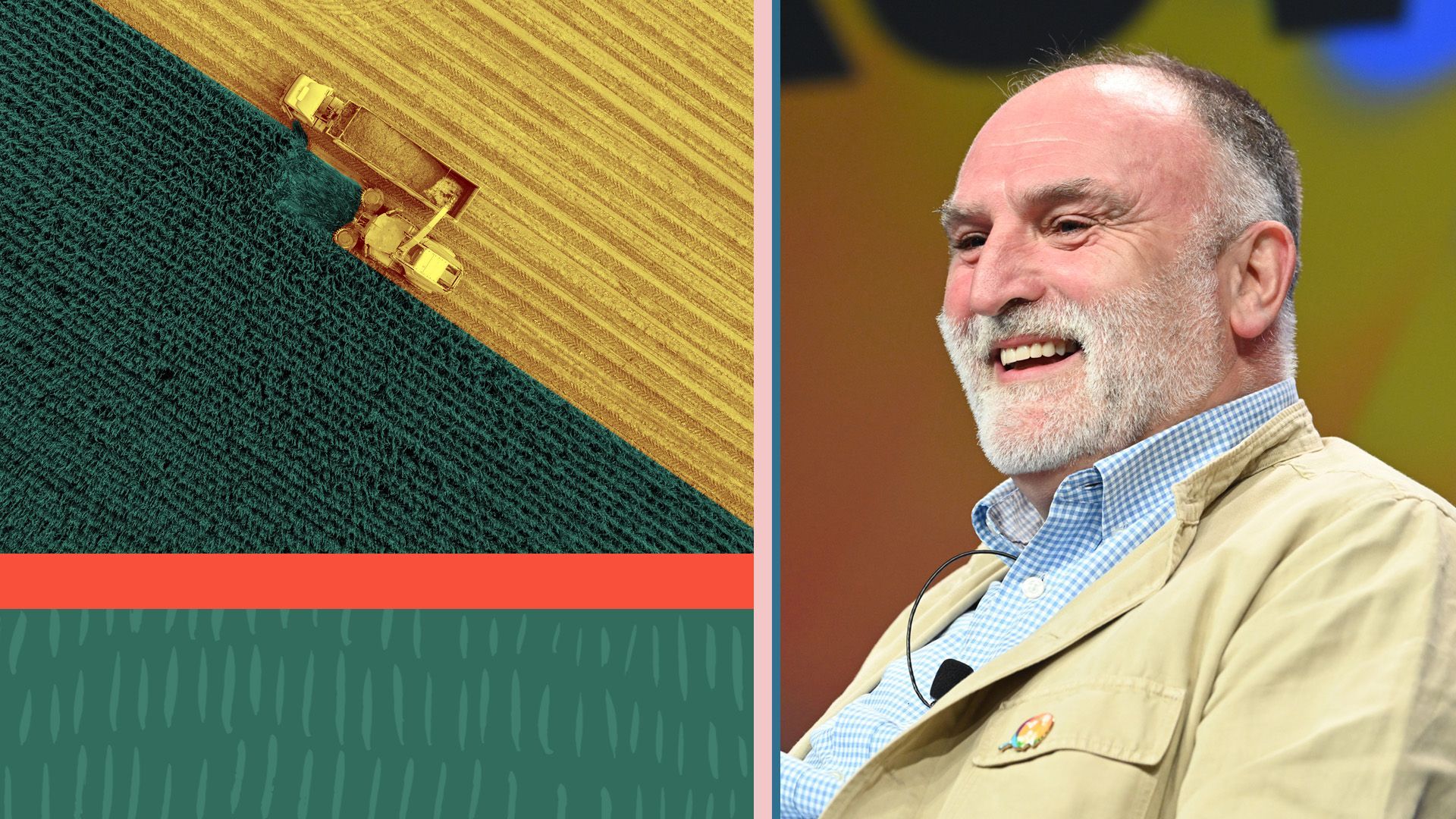 José Andrés, celebrity chef and founder of World Central Kitchen, and George Washington University are launching a research institute focused on the intersection of food production and climate change.
Why it matters: The Global Food Institute (GFI), being announced today, identifies the warming planet as one of the greatest challenges facing the global food system, Axios' Ayurella Horn-Muller reports.
"The world we live in today is confronted by a wide range of complex crises, and the global food system sits at the heart of each of them," Andrés tells Axios in a statement.
8. ⛰️ 1 for the road: New Everest record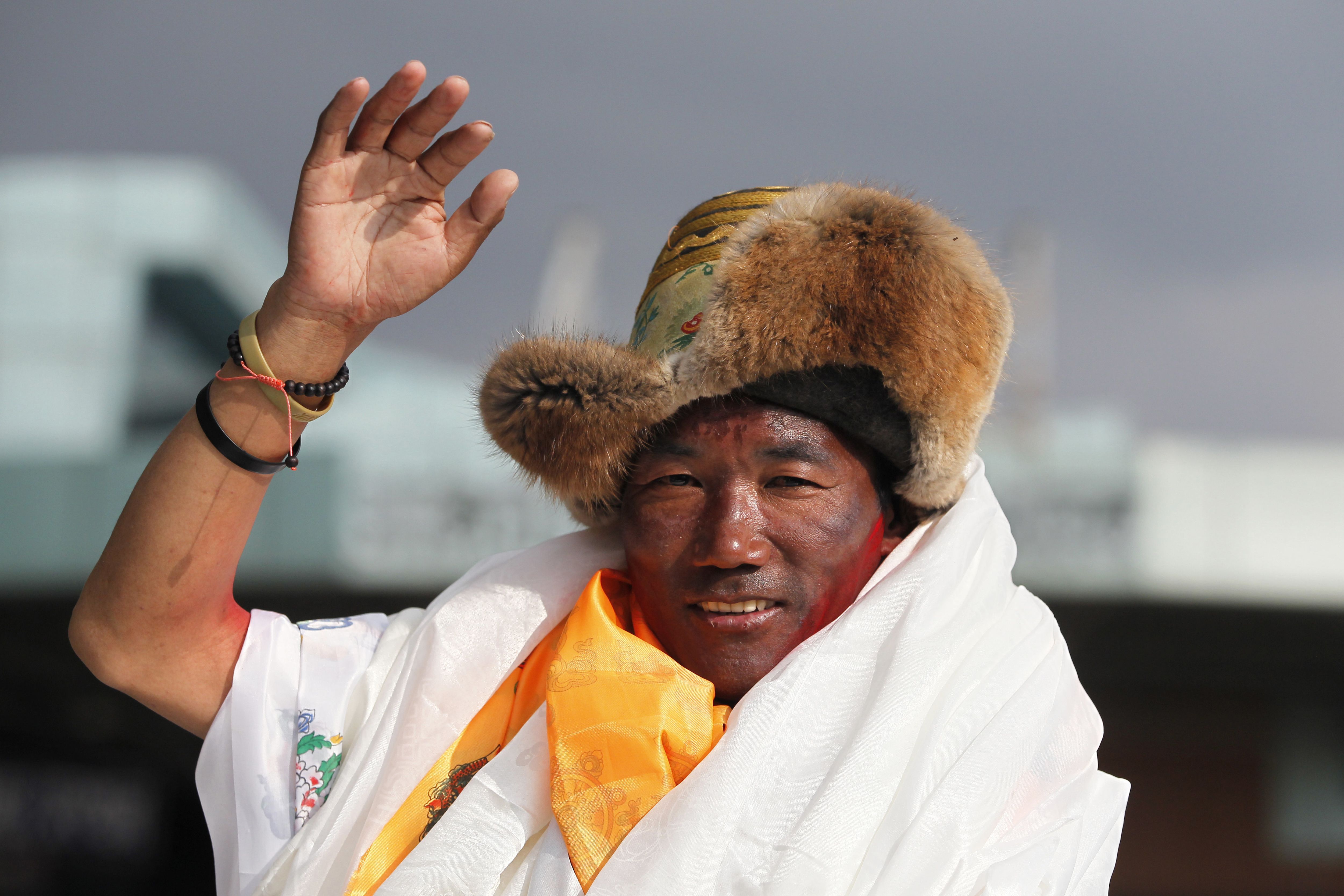 Veteran Sherpa guide Kami Rita, 53, scaled Mount Everest today for the 28th time, beating his own record less than a week after setting it.
Why it matters: Two guides are competing with each other for the title of most climbs of the world's highest peak, AP reports.
Kami Rita, one of the greatest mountain guides, reached the 29,032-foot summit a day after fellow Sherpa guide Pasang Dawa matched his record of 27 trips.
With a few more days left in the spring climbing season, both guides were on the mountain helping their clients up the snowy peak.
Kami Rita first climbed Everest in 1994 and has been making the trip nearly every year since. He is one of many Sherpa guides whose expertise and skills are vital to the safety and success of foreign climbers.
His father was among the first Sherpa guides.