Keeping tabs on the Youngkin 2024 whiplash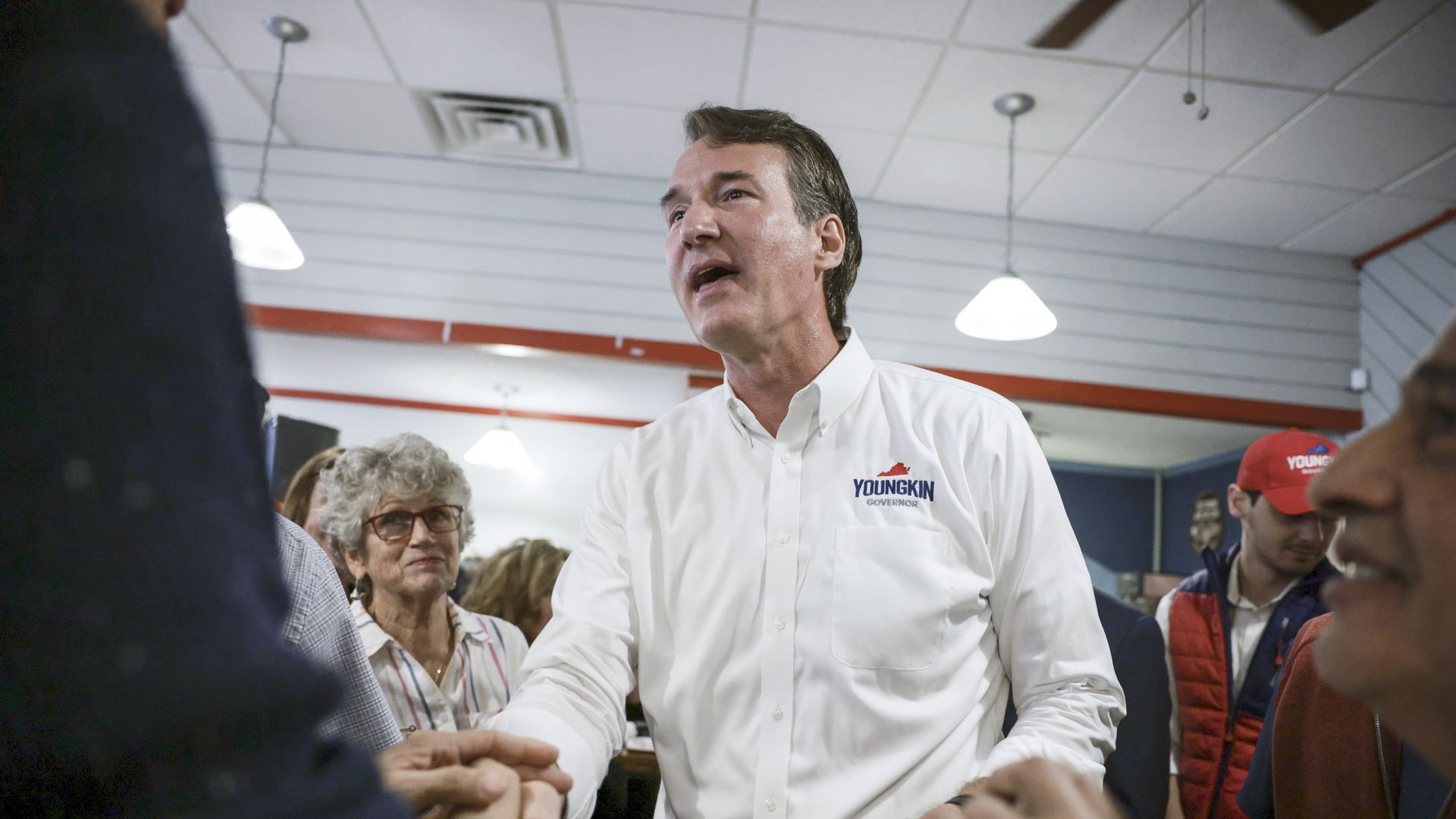 Depending on which headlines you read in the past 30 days, you might think Gov. Glenn Youngkin has given up on his presidential ambitions.
Or, you could have just as easily walked away with the impression that his secret-squirrel, long-shot campaign is still in play.
Why it matters: We like to keep tabs on whether our governor is planning to stick around.
State of play: Here's an abbreviated timeline of recent headlines to help clear things up a little.
In late March, Youngkin's top strategist Jeff Roe bailed for Ron DeSantis' camp, which the Washington Post reported raised "further doubts about Youngkin's interest in a 2024 campaign."
Not so fast, reported Puck News' Tara Palmeri a week later. Her unnamed sources say it was Youngkin who told Roe to move on after Youngkin was unwilling to commit to Roe's timeline for a campaign.
"[Youngkin] believes his best strategy is a late entry into the race, after either: 1) DeSantis fizzles, or 2) Trump and DeSantis effectively mutilate one another so thoroughly that they create a lane for a third option," Palmeri wrote.
Then, last week: More cold water — from the New York Times, which reported Youngkin is "putting the presidential hoopla on ice."
The article leaned on recent comments from Youngkin vowing a singular focus on this year's General Assembly elections.
"Listen, I didn't write a book, and I'm not in Iowa or New Hampshire or South Carolina," Youngkin said.
Between the lines: Both Puck and NYT suggest Youngkin is waiting until after the November elections to make a call, at least in part because he hopes that Republican victories will give him a win he can tout on the campaign trail.
Reality check: The first GOP debate is in August, and he'd be way behind most candidates in attention and fundraising.
On the other hand, a late start could be a blessing this cycle, per UVA's Larry Sabato, who told the Times it could end up sparing Youngkin from "getting banged up by" Trump.
More Richmond stories
No stories could be found
Get a free daily digest of the most important news in your backyard with Axios Richmond.