Surgeon general issues advisory about social media risks for kids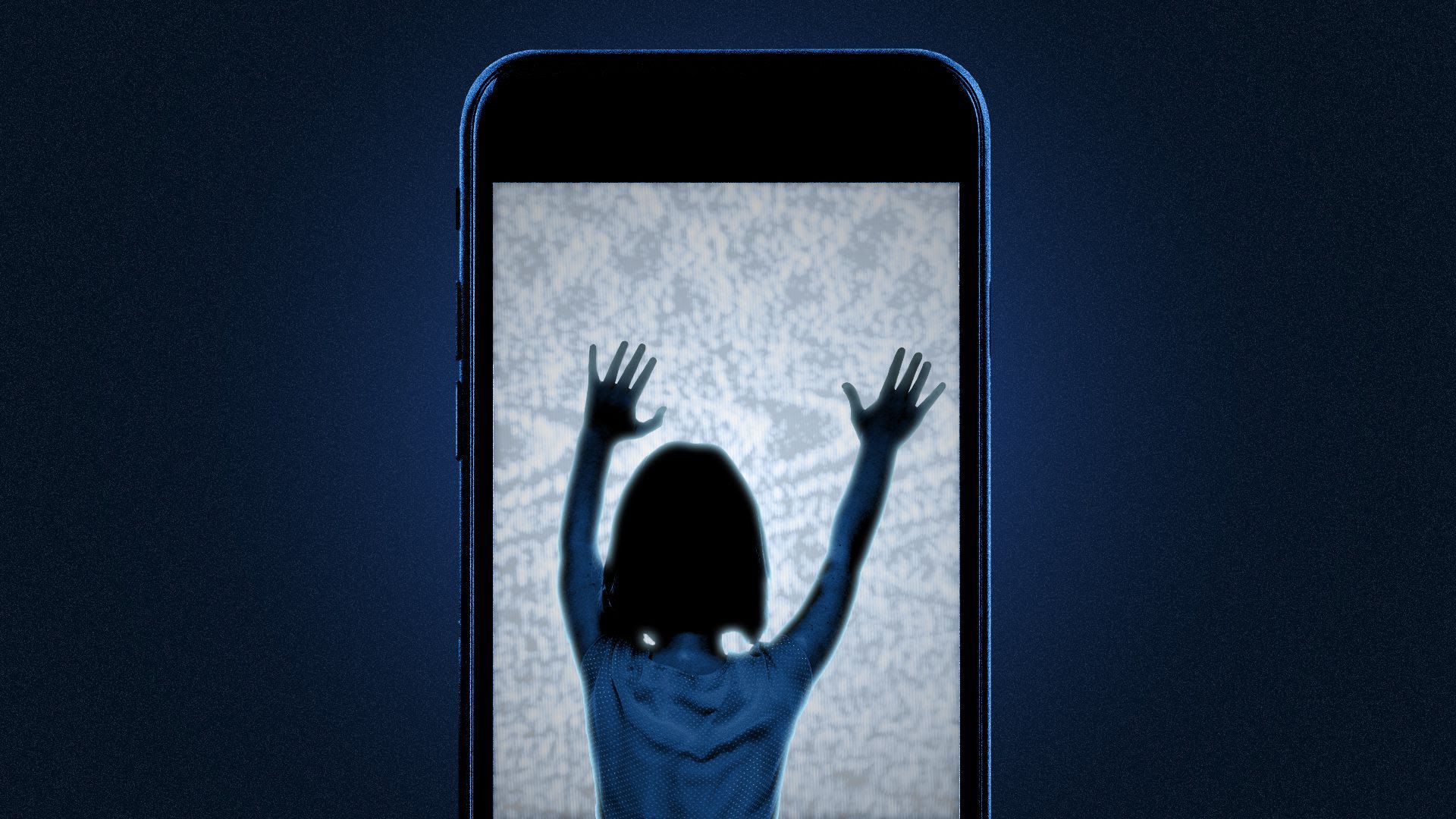 U.S. Surgeon General Vivek Murthy issuing a warning today that social media poses a threat to kids' mental health, escalating calls for new safeguards aimed at minors.
Why it matters: The advisory adds to scrutiny over the effects of excessive use and harmful content, which has been blamed for consequences ranging from disrupting kids' sleep to promoting suicidal thoughts.
Murthy told Axios he's calling on policymakers, platforms and parents to create safe limits. He's previously said he believes age 13 is "too early" for kids to join social media.
The White House is concurrently releasing plans that include creating an interagency task force on kids' online safety, establishing best practices for teaching digital literacy and habits and supporting efforts to stymie harassment and child abuse online.
What he's saying: "What kids are experiencing today on social media is unlike anything prior generations have had to contend with," Murthy told Axios.
"People have compared themselves for millennia," he said. "But never to this degree with the sheer overwhelming volume of content that's coming at our kids 24/7. When that happens — especially at this vulnerable stage of development — we have to worry about the negative impact on our children."
Though Murthy's recommendations aren't binding, they can drive public health debates and provide a rallying point for regulators, providers and policymakers.
The big picture: The American Psychological Association called on Murthy last year to warn about the potential risks. And a steady drumbeat of research has chronicled negative impacts on youths' self-esteem, their ability to maintain attention, and how online content can promote feelings of exclusion.
An estimated 95% of teens ages 13–17, and 40% of those 8–12, are on social media, where they're commonly exposed to extreme, inappropriate, and harmful content, per Murthy's advisory.
Those who spend more than three hours a day on social media face twice the risk of experiencing depression and anxiety — and a survey of teens shows they spend an average of 3.5 hours a day on various platforms.
More than one-third of teens ages 13–17 report using social media "almost constantly" and nearly two-thirds of teens say they use social media every day. One-third or more of girls ages 11–15 say they feel "addicted" to certain platforms.
"This is not an issue we can afford to wait years to take action on. It's an urgent issue now," Murthy said.
What we're watching: Federal lawmakers have been eyeing various responses.
The Senate Judiciary Committee recently cleared a handful of bills, including one from South Carolina Republican Sen. Lindsey Graham, that would limit the liability protections of companies like Meta and Twitter in cases of child sexual exploitation.
The panel also advanced a measure by Illinois Democrat Dick Durbin aimed at curbing online child sexual exploitation.
Federal lawmakers are also eyeing legislation that would create parental consent rules for kids ages 13–17 and require more rigorous age verification measures and independent audits to ensure meaningful steps are taken to address risks to kids. Other proposals include allowing users to demand tech companies delete personal information collected before a child turns 13.
Zoom in: At the state level, Arkansas and Utah most recently passed parental consent laws for social media.
Maryland, Minnesota, Ohio, Oregon, Nevada, New Mexico, New Jersey, New York and Texas are considering similar measures and Louisiana is considering a law that would also create social media blackout times.
The other side: Tech firms have offered tighter controls for kids and teens, rolled out new safety features and argued that parents have to play an active role in youths' social media use.
Critics, including some child advocacy groups, say that's left a poorly drafted patchwork of rules that can have unintended consequences, the Financial Times reported.
Catch up quick: The mental health of youths has become a key pillar of Murthy's platform.
Yes, but: Murthy acknowledged research that shows some benefits of social media, particularly the way it can help those who are part of traditionally disenfranchised groups feel less isolated.
A majority of adolescents report that social media helps them feel more accepted (58%) and more connected to what's going on in their friends' lives (80%).
Be smart: While Murthy believes the onus falls on policymakers and tech companies to solve this problem, there are some tangible ways parents and kids can mitigate the negative effects of social media.
For instance, it can be easier to enforce limits when fellow parents agree to keep the same standards.
He encouraged parents to talk with kids about red flags and encouraged them to speak up if they are being bullied or harassed.
And he advocates protecting tech-free time for sleeping, in-person interaction and physical activity.
"By creating spaces in a child's day that are free from technology — that might be around bedtime and throughout the night, that might be at diner time when they are with family, it might be time when they are out playing with friends — these are ways we can try to protect the elements of a child's life that are vital for their health and development," Murthy said.
Go deeper