Axios AM
July 20, 2022
Happy Wednesday. Smart Brevity™ count: 1,484 words ... 5½ mins. Edited by Noah Bressner.
🏛️ Situational awareness: Ahead of tomorrow's prime-time hearing, the Secret Service "has determined it has no new texts to provide Congress relevant to its Jan. 6 investigation, and that any other texts its agents exchanged around the time of the 2021 attack on the Capitol were purged," the WashPost reports.
1 big thing: GOP's money mess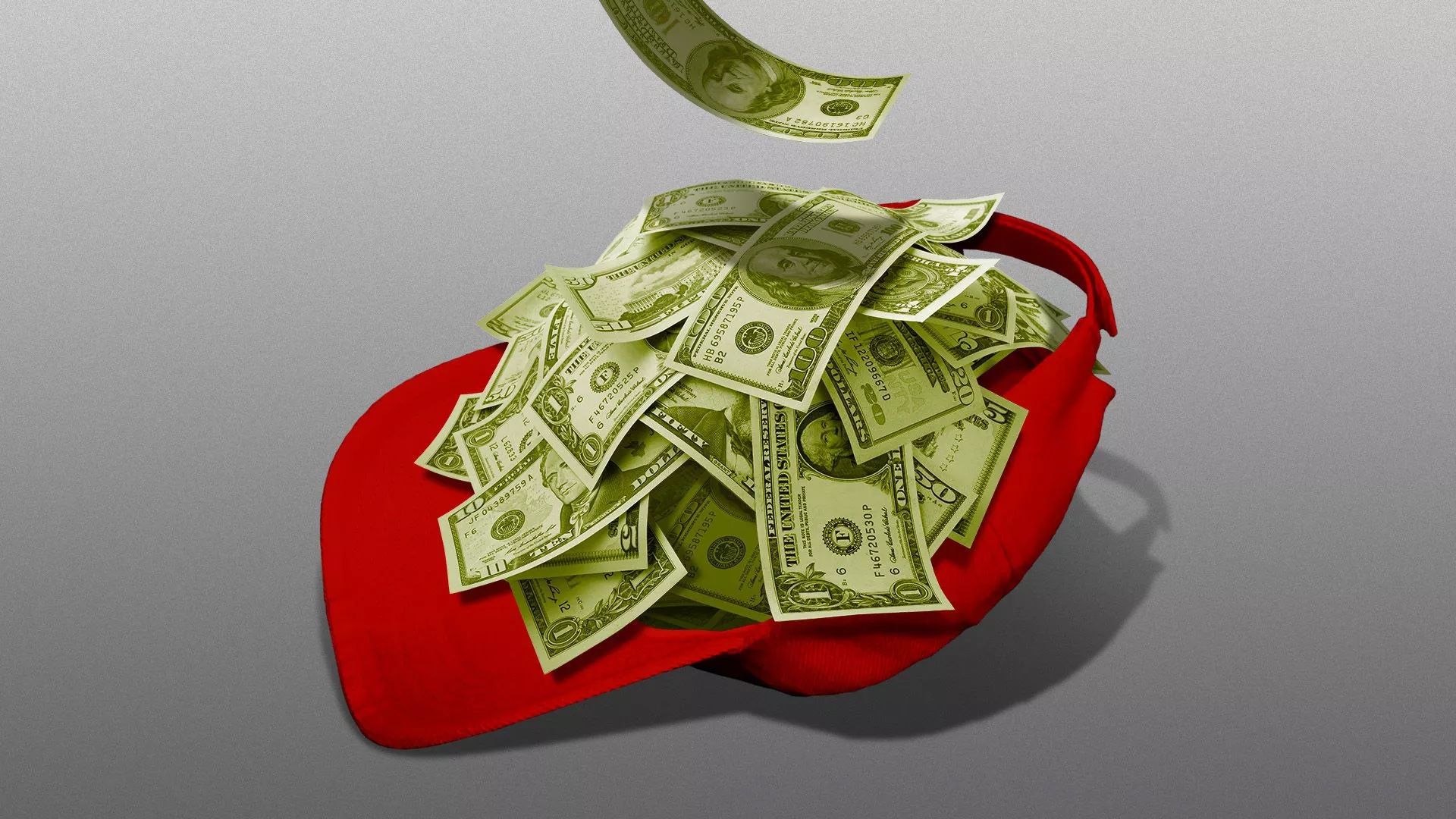 Democrats in the 10 closest Senate races are far out-raising Republicans among donors who give less than $200 — a historic GOP advantage, and a critical indicator of candidate strength.
Why it matters: A concerted Republican effort to build a small-dollar fundraising apparatus independent of Trump's brand is faltering. Democrats are building on the massive grassroots financial success they saw in 2020, Axios' Lachlan Markay reports.
What's happening: Inflation and Trump-induced donor fatigue are drags on the GOP's grassroots, prompting the party's candidates to rely more heavily on high-dollar donors.
One Republican seeing small-dollar fundraising success is former President Trump, whose political operation has hoovered up more than $60 million from under-$200 donors this cycle.
Zoom in: Even the GOP's best small-dollar performers are being swamped by huge grassroots backing on the other side.
Georgia's Herschel Walker raised nearly $8 million in small donations through June 30. But Democratic incumbent Sen. Raphael Warnock has raked in $14 million in small-dollar money through June.
In Florida, Sen. Marco Rubio (R) has reported nearly $12.7 million in small donations. Democratic challenger Val Demings has more than doubled that small-dollar total.
The biggest gap is in Arizona, where Democratic Sen. Mark Kelly's re-election campaign has raised nearly $23 million from small-dollar donors.
His top three potential GOP challengers — Blake Masters, Jim Lamon and Mark Brnovich — have cumulatively brought in less than $2 million.
Just one Republican in the 10 most competitive contests is topping his Democratic competition in grassroots money.
Wisconsin Sen. Ron Johnson has brought in nearly $5 million in unitemized donations, narrowly beating the combined total of his top three potential Democratic challengers.
Reality check: The GOP's high-dollar donors are keeping the money race competitive. And Republicans' national party committees are breaking fundraising records.
Context: Dems also dominated among small-dollar donors in 2020, contributing to record-breaking fundraising hauls among the party's top Senate recruits.
That mismatch spurred some Republicans to try to boost their side's grassroots money — partly by leveraging super PAC success to try to build up candidates' small-dollar fundraising programs.
The bottom line: Fundraising issues — in addition to the elevation of flawed or extreme candidates — are contributing to the chance of a Republican Senate debacle despite the enviable political environment.
2. Biden considers climate emergency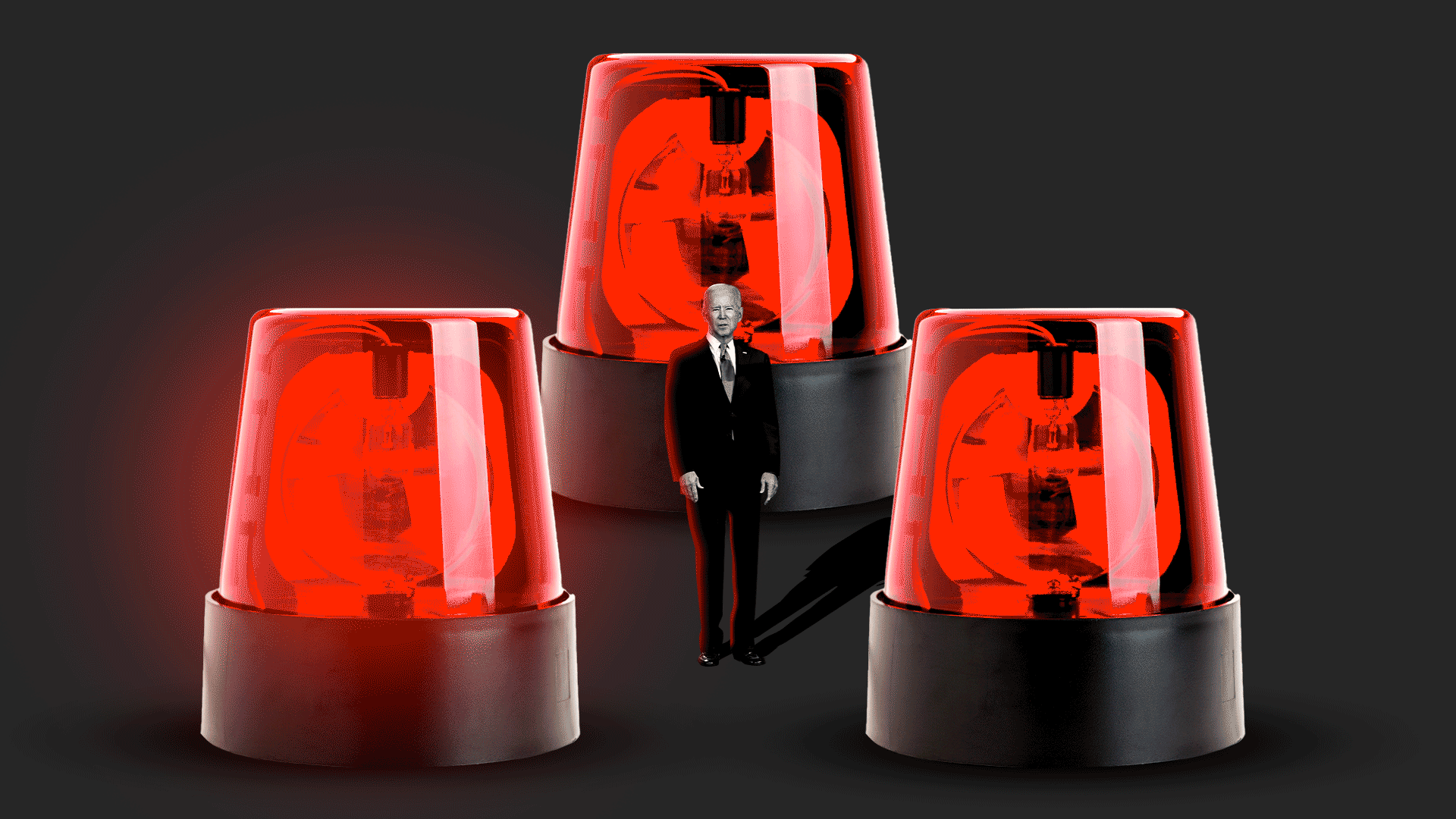 President Biden is considering declaring a climate emergency, which would unlock federal resources and administrative powers while action is blocked on Capitol Hill.
Biden is expected to announce other executive actions on climate change at an event in Massachusetts today.
Between the lines: A climate emergency would allow Biden to redirect spending to accelerate renewable energy, including wind and solar power, and speed transition from fossil fuels, AP writes.
The declaration could be used as a legal basis to block oil and gas drilling or other projects, although such actions would likely be challenged in court by energy companies or Republican-led states.
👀 What we're watching: The declaration would give at least a small boost to the clean energy and climate-tech sectors, writes Alan Neuhauser of Axios Pro: Climate Deals.
Steve Westly, founder and managing partner of the Westly Group, a venture-capital firm in Menlo Park: "To get the support from the POTUS to say that there's additional monies coming ... speaks loudly not only to entrepreneurs, but to corporations to continue to make a commitment to ESG [environmental, social, and governance] goals."
⛽ Reality check: In the face of a global energy crisis and high gas prices, hamstringing oil and gas development may not be politically popular — or even palatable.
⚡ Latest: White House holds out hope for Manchin climate deal, by Axios' Hans Nichols and Alayna Treene.
3. Key Republicans back marriage equality
47 House Republicans joined Democrats to pass legislation last evening to repeal the Defense of Marriage Act and enshrine marriage equality into federal law.
Why it matters: The legislation, approved 267-157, is part of Democrats' response to the overturning of Roe and Justice Clarence Thomas' signaling that rulings on marriage equality, LGBTQ+ rights and contraception could be reconsidered.
Among the Republicans who voted yes were several members of leadership: House Republican Conference Chair Elise Stefanik (R-N.Y.) and NRCC Chair Tom Emmer (R-Minn.), as well as Rep. Scott Perry (R-Pa.), chair of the right-wing House Freedom Caucus.
The bill even got support from all four members from Utah: Republican Reps. Blake Moore, Burgess Owens, Chris Stewart and John Curtis.
It wasn't supported, however, by House Minority Leader Kevin McCarthy or Minority Whip Steve Scalise.
4. 📷 1,000 words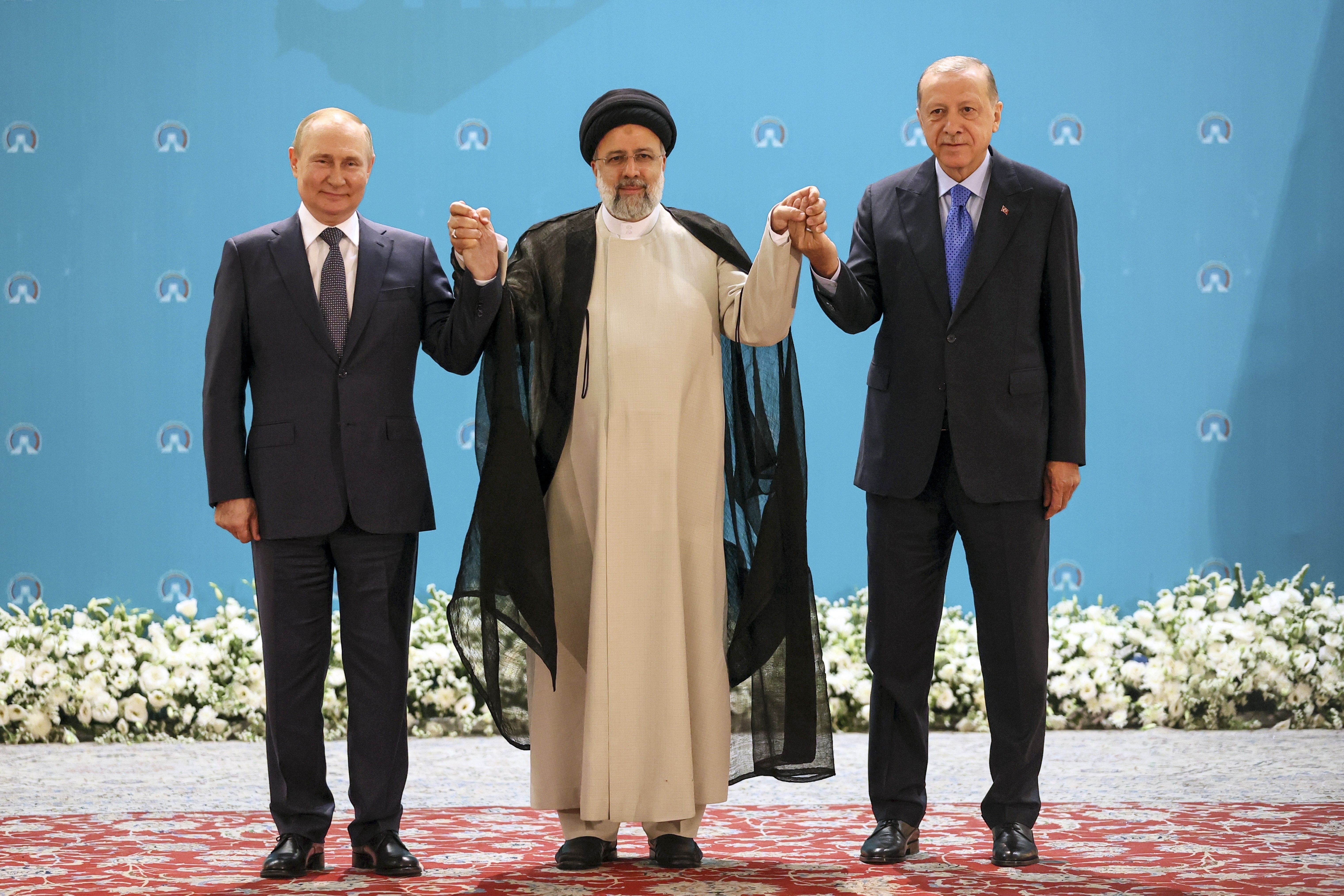 Russian President Vladimir Putin, Iranian President Ebrahim Raisi (center) and Turkish President Recep Tayyip Erdogan pose before talks at the Saadabad Palace in Tehran, Iran, yesterday.
5. 🗳️ Trump's candidate wins in Md.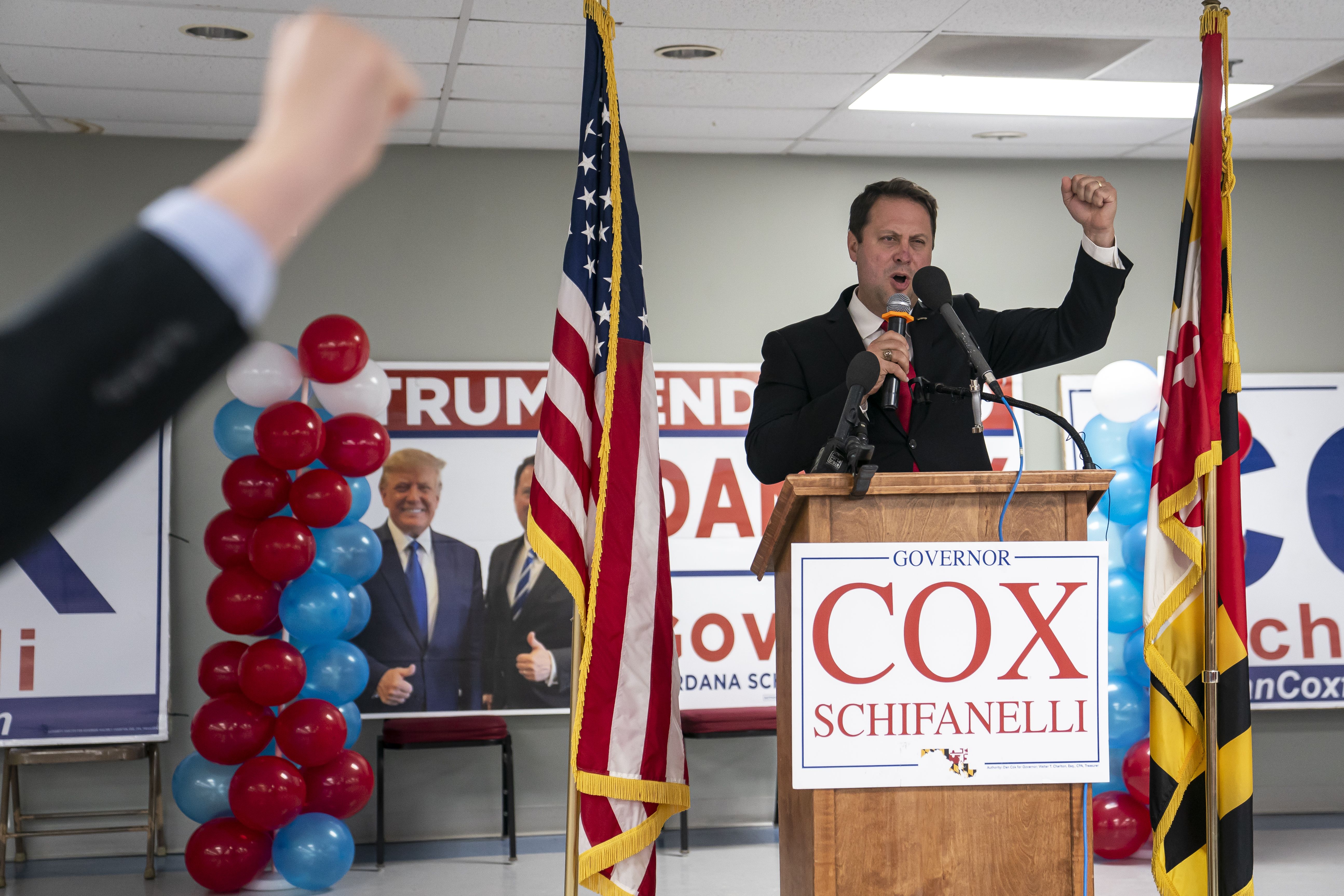 Dan Cox, a Maryland state delegate endorsed by former President Trump, easily won the Republican primary for governor.
👀 What we're watching: Mail ballots in the Democratic gubernatorial primary will be counted later this week. No winner has been projected.
6. Companies quiet on abortion
Only 10% of companies have made — or plan to make — a public statement about the Supreme Court abortion decision, Axios' Emily Peck writes from a Conference Board survey.
Why it matters: Businesses have increasingly taken stands on social issues in recent years. But abortion is proving too controversial.
The picture is different internally:
The survey found 51% of companies either have addressed reproductive rights with employees or plan to do so.
Of the companies talking about abortion internally, most are communicating information on existing health care benefits, or announcing new policies around travel expenses or paid time off.
7. 📚 Insider account of peace quest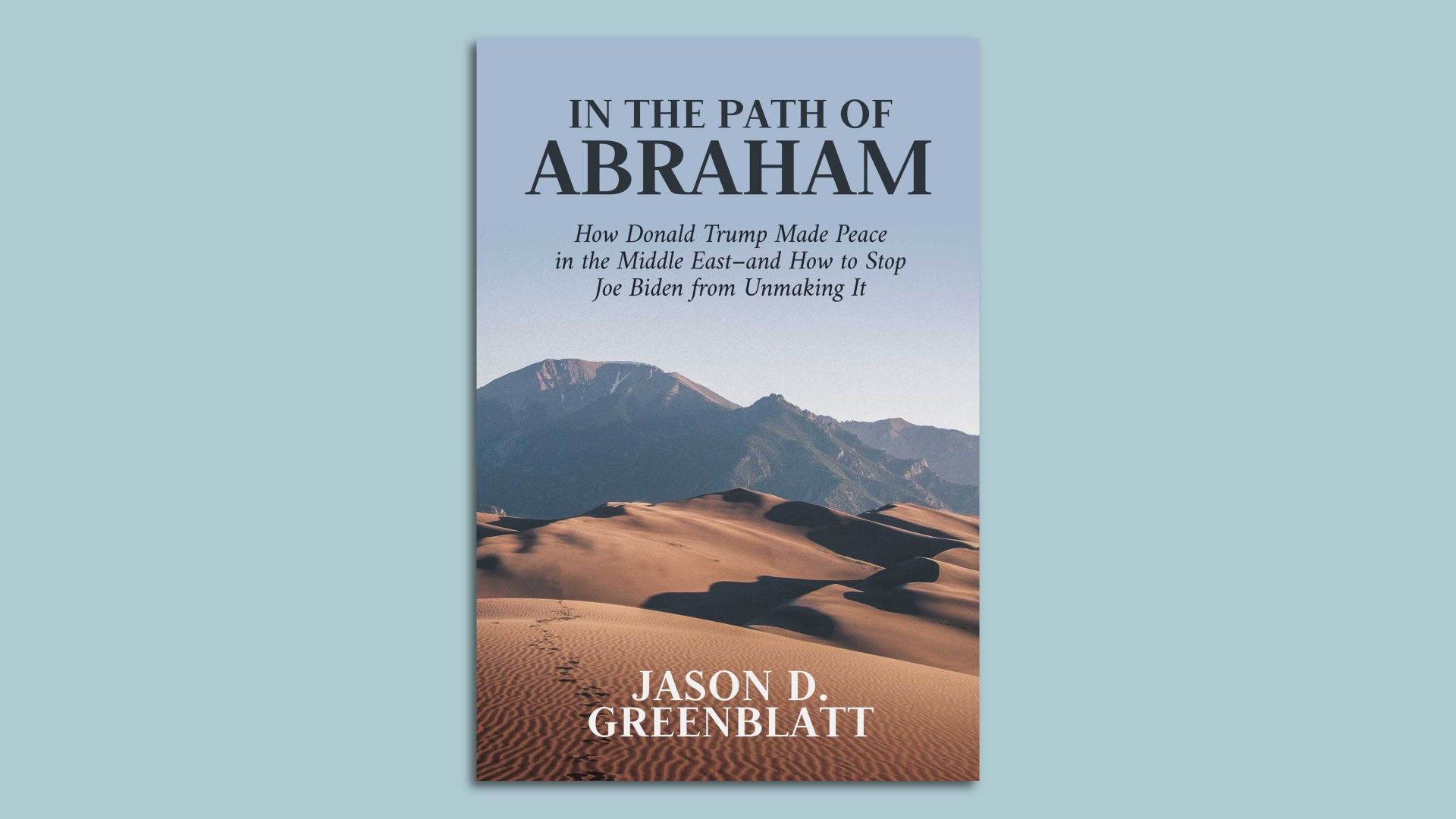 Jason Greenblatt — President Trump's special envoy to the Middle East, and one of his longest-serving aides — is out with "In the Path of Abraham," an insider account of the administration's Mideast diplomacy, including the historic Abraham Accords peace agreement.
Why it matters: Greenblatt was one of the chief architects of the administration's Peace to Prosperity vision for a comprehensive peace agreement between Israel and the Palestinians. He spent two decades in senior positions at The Trump Organization.
"Peace is a precious thing," Greenblatt writes, "and we were well on the path to achieving it in meaningful portions of the Middle East — both for Israel and a growing number of its Arab neighbors":
As history shows all too clearly, peace is often an uneasy equilibrium between wars, not an active force in its own right. ... Peace is hard, but the consequences of its alternative are harder still. ...
[P]eace doesn't come by blurring the essential differences between people or groups. Rather, it comes from bringing those differences into sharper relief, sharper focus.
Greenblatt writes that the Trump administration's approach to the Middle East "challenged the myth that America has to be an 'honest broker' — that is, indifferent to the fate of its chief ally, Israel — in negotiations with its Arab neighbors."
8. 🎞️ Netflix feels the heat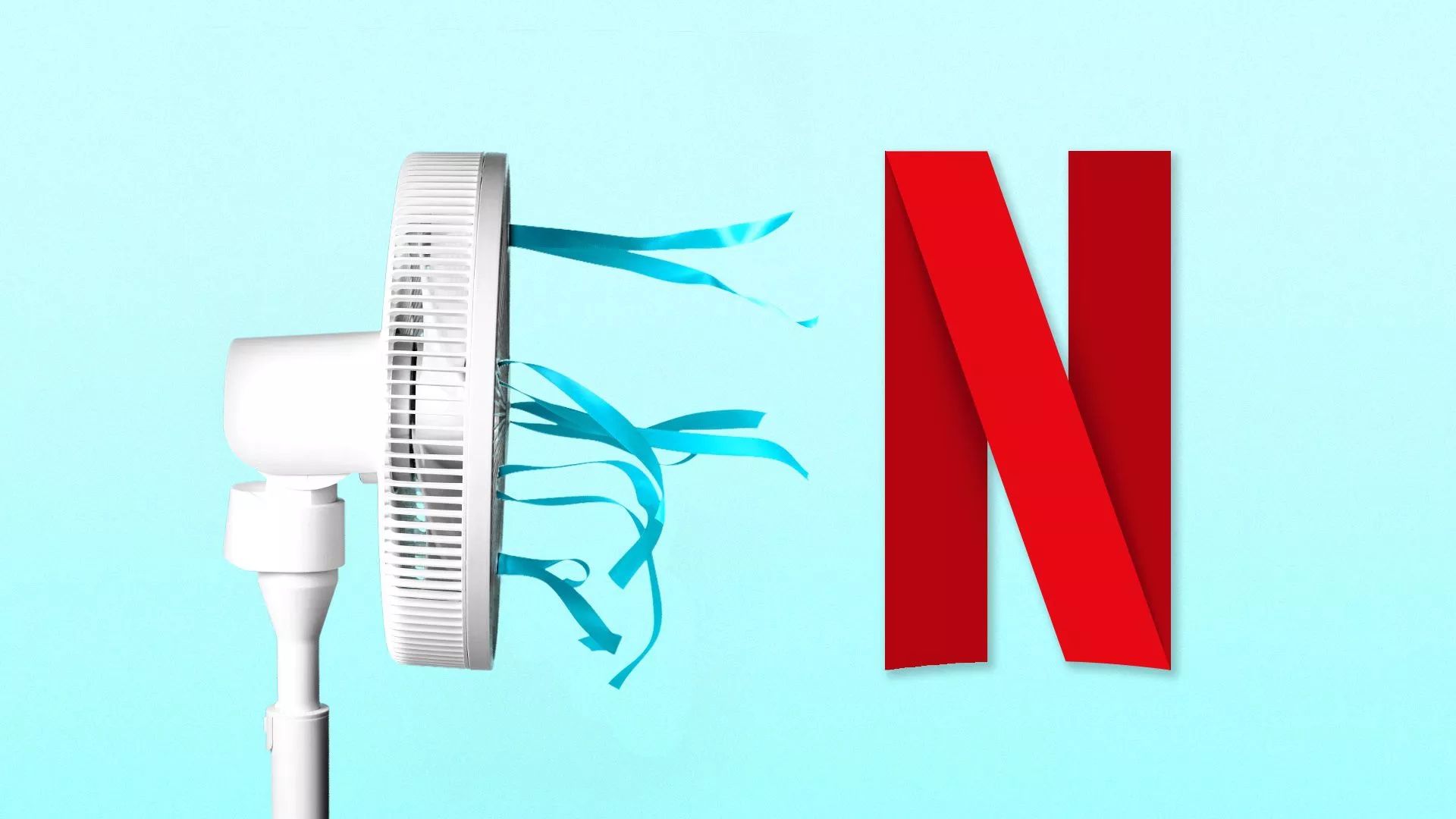 Netflix predicted yesterday that its streak of losing subscribers will end soon. So the broader streaming slowdown may not be as bad as investors were expecting, although headwinds persist, Axios' Sara Fischer writes.
Why it matters: The proliferation of streaming services is threatening Netflix's dominance. But its performance is still seen as a bellwether for the larger entertainment industry.
The big picture: While executives sounded optimistic about Netflix's overall strategy, it was clear the days of extraordinary user growth are over now that the pandemic has receded.
Netflix has lost more than $200 billion in market value this year.
"We are talking about losing one million [subscribers] instead of losing two million, so our excitement is tempered by less bad results," co-founder and co-CEO Reed Hastings said.
🔮 What's next: After dismissing the idea for years, Netflix will introduce an ad-supported tier in early 2023, in an effort to boost subscriptions with a cheaper option.
Netflix also plans to test paid sharing plans to force the estimated 100 million+ households watching Netflix through shared passwords to pay up.
📬 Invite your friends to sign up here for their daily essentials — Axios AM, PM and Finish Line.