May 18, 2022
🐪 Hello, Wednesday. Smart Brevity™ count: 1,494 words ... 5½ mins. Edited by Zachary Basu.
1 big thing — Scoop: Roe violence warning
The U.S. government is bracing for a potential surge in political violence after the Supreme Court hands down the ruling that's expected to overturn Roe v. Wade, Axios' Sophia Cai and Stef Kight report from a Department of Homeland Security memo.
Law-enforcement agencies are investigating social-media threats to burn down or storm the Supreme Court building, kill justices and their clerks, or attack places of worship and abortion clinics.
The unclassified May 13 memo by DHS' intelligence arm says threats that followed the leak of a draft opinion "are likely to persist and may increase leading up to and following the issuing of the Court's official ruling."
The threats target justices, lawmakers and other public officials, as well as clergy and health care providers.
The memo warns that extremist acts could come from either side.
Across the country, regional fusion centers — state-level hubs for communicating threat-related information — are also sounding the alarm.
A memo from a Nevada counterterrorism agency raised concerns about the impact of a court decision on November's midterms, and safety of election workers.
A Virginia document flags the possibility of doxing and cyberattacks on abortion facilities.
In response to a request for comment from Axios, a DHS spokesperson said the department "is committed to protecting Americans' freedom of speech and other civil rights and civil liberties, including the right to peacefully protest."
"DHS is also committed to working with our partners across every level of government and the private sector to share timely information and intelligence."
Between the lines: The Roe decision is flypaper for extremists. The memo, along with communications between government and the private sector, shows how multiple agencies are mobilizing to try to get ahead of civil unrest.
The mass shooting in Buffalo "complicated everything even more," said Jonathan Wackrow, a risk-management consultant and former Secret Service agent: "You see that people are willing to engage in the most violent acts in furtherance of that ideology."
Context: Even before the Supreme Court leak, the Biden administration had made a focus of combating domestic violent extremism. DHS Secretary Alejandro Mayorkas has called the issue one of the greatest terrorism-related threats to the U.S.
2. ⚠️ Part 2: Businesses brace for unrest
Corporate leaders are being warned about the risk of civil unrest if the Supreme Court ultimately overturns Roe, Axios' Emily Peck reports.
Why it matters: As the American political sphere becomes more fractured, it's often the business sector that's forced to figure out how to maneuver around policy shocks or social unrest.
Law enforcement is reaching out to corporate leaders, flagging the potential for civil unrest, said Jonathan Wackrow, a former Secret Service agent who now works with Fortune 100 firms as a risk-management consultant at Teneo.
It's an unprecedented move meant to help give corporate-security teams time to prepare, Wackrow said.
The court decision could serve as a spark for some workplaces — already tense and stress-filled, as some workers are reluctantly back at the office, he said: "The number of workplace violence discussions I am leading right now with clients is staggering."
3. 🗳️ Pennsylvania on pause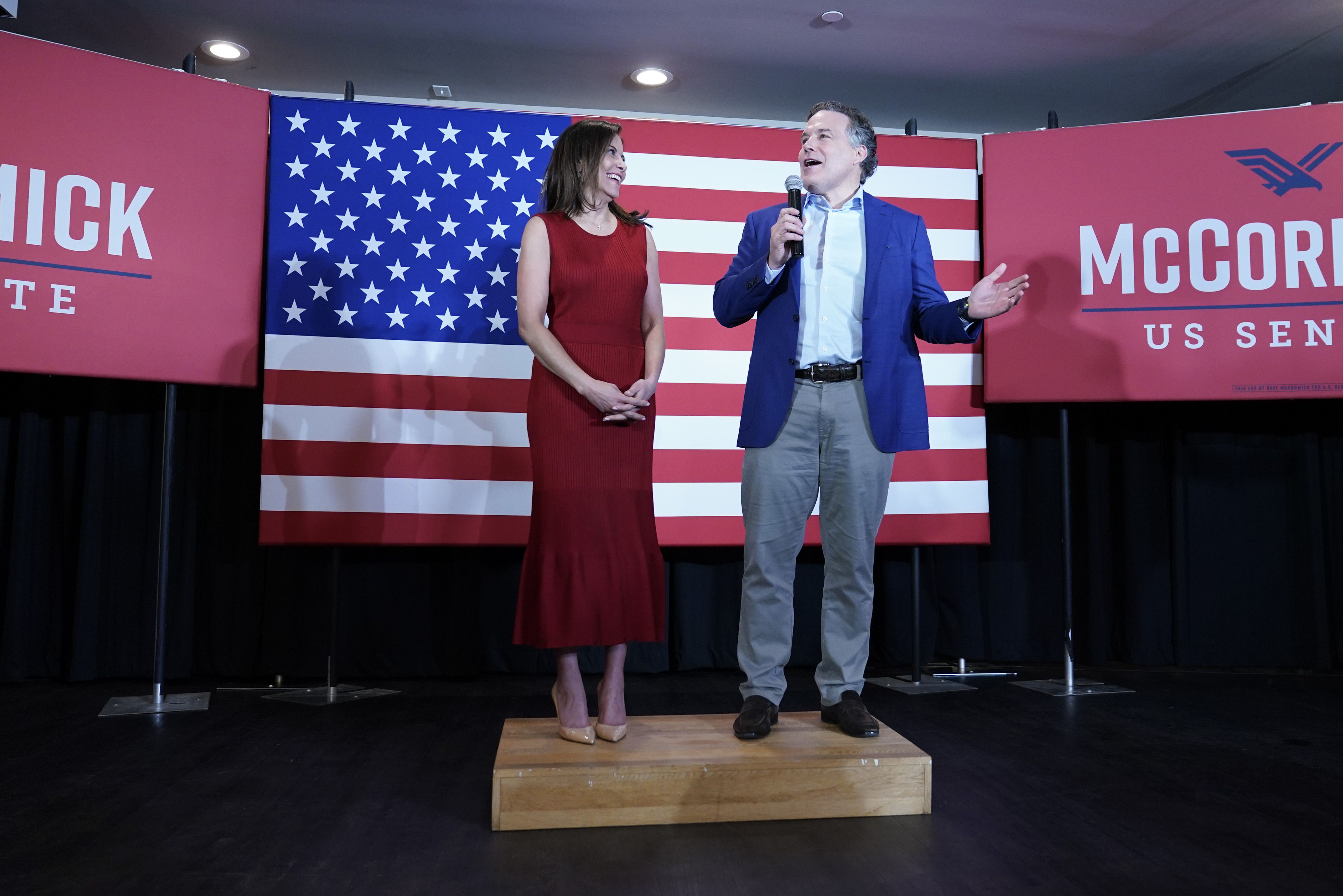 That hot Senate race in Pennsylvania is tied at this hour, with some mail-in votes not counted — and a recount possible.
On the Democratic side, progressive John Fetterman, 52 — who gets lots of press for being 6-foot-9, and survived a stroke just four days before the election — demolished moderate Conor Lamb, 59% to 26%.
Two Trump wins: Pennsylvania's GOP race for governor was easily won by Trump-endorsed Doug Mastriano. That puts a 2020 election denier within striking distance of running a battleground state in '24, AP reports.
Also in North Carolina, scandal-scarred Rep. Madison Cawthorn, 26, the youngest member of Congress, lost his Republican primary to state Sen. Chuck Edwards, 33% to 32%.
🔭 Zoom out: "Republican voters mostly rewarded candidates who dispute the 2020 election." —N.Y. Times
4. 📊 Axios-Ipsos poll: 1 in 3 say pandemic's over
One in three Americans now says the pandemic is over — despite rising cases and hospitalizations — Axios managing editor Margaret Talev writes from a new installment of the Axios/Ipsos Coronavirus Index.
31% of respondents said they believe the pandemic is over; 69% disagree.
Look at this political split: 59% of Republicans say it's over, compared to just 27% of independents and 10% of Democrats.
55% of unvaccinated Americans said it's over, compared to just 22% of vaccinated people.
5. New data: Gun production triples
The U.S. is in the middle of a great gun-buying boom, the N.Y. Times' Glenn Thrush reports (subscription):
The annual number of firearms manufactured has nearly tripled since 2000 — and spiked in the past three years, according to an ATF report that The Times calls "the first comprehensive federal tally of gun commerce in two decades."
"Starting in 2009, Glock-type semiautomatic handguns, purchased for personal protection, began to outsell rifles, which have been typically used in hunting."
Why it matters: The report paints "a vivid statistical portrait of a nation arming itself to the teeth. Buyers capitalized on the loosening of gun restrictions by the Supreme Court, Congress and Republican-controlled state legislatures," The Times writes.
6. ⚡ Breaking: Finland, Sweden apply to NATO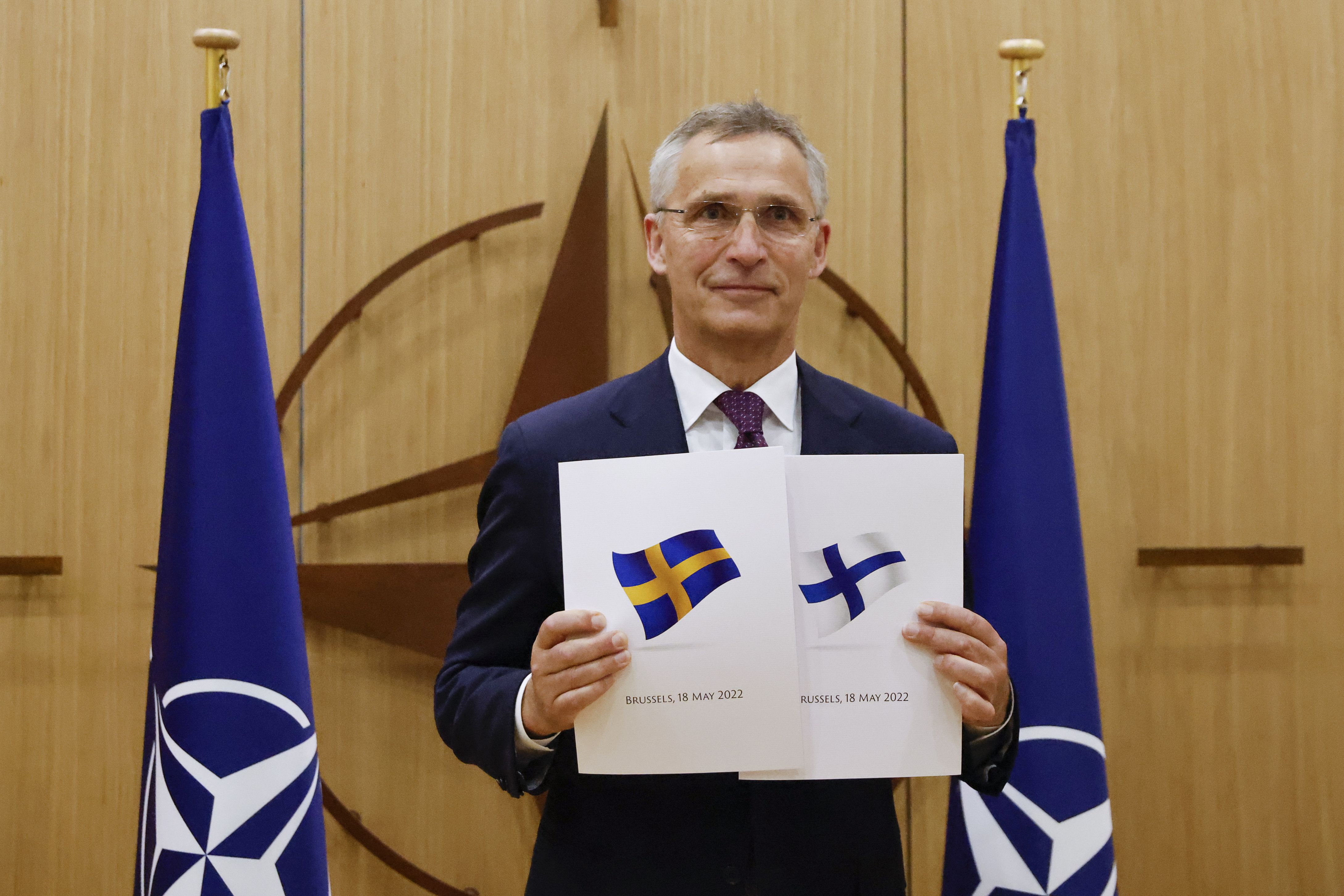 Finland and Sweden handed over their NATO applications this morning to a beaming Secretary-General Jens Stoltenberg, who hailed the "historic moment" and urged all 30 allies to move quickly to ratify the Nordic countries' membership.
NATO's ninth enlargement since its founding in 1949 will fundamentally transform European security, adding 830 miles of border with Russia along the Finnish frontier and reversing 200 years of Swedish military non-alignment.
👀 Secretary of State Tony Blinken will meet today with his Turkish counterpart, after Turkey's threat to oppose Finland and Sweden's NATO bids sent allies scrambling.
7. 😷 Free COVID tests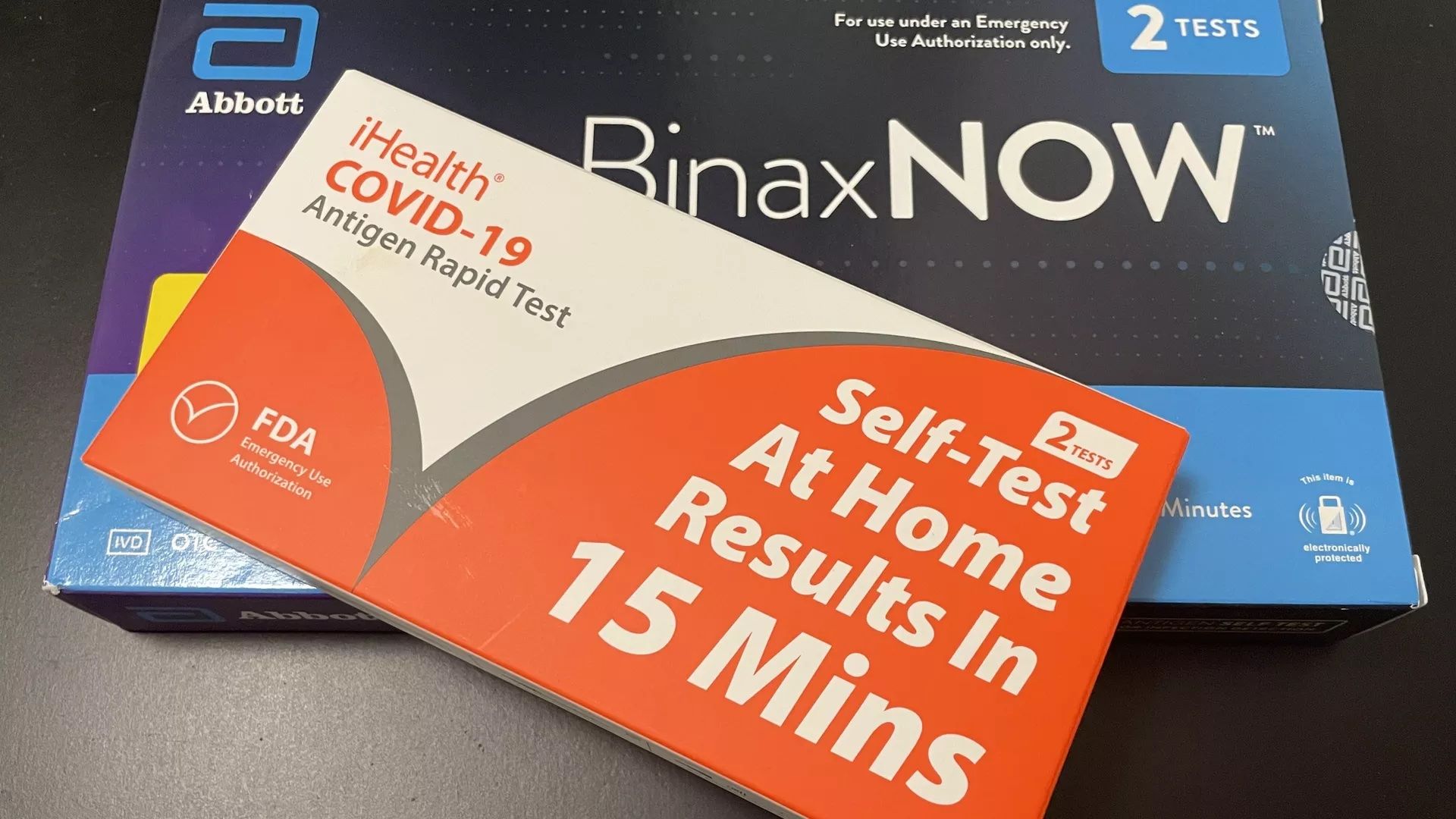 Americans can now order up to eight free COVID tests from the government online, Axios' Kelly Tyko reports.
8. 👀 Depp-Heard trial captivates U.S.
The defamation trial between actors and former spouses Johnny Depp and Amber Heard has quickly amassed more online attention than some of the country's biggest and most pressing news stories, Axios' Neal Rothschild and Sara Fischer report.
Why it matters: This is the first major trial to go viral in the TikTok era.
News articles about the trial, which began April 12, have generated more total social media interactions (likes, comments, shares) than coverage about abortion and the Supreme Court or inflation, according to exclusive data from NewsWhip.
On a per-article basis, the trial has dwarfed all other major topics in the news. (See chart above.)
There have been double the number of Google searches for Amber Heard than for Elon Musk over the last month, according to Google Trends data.
There have been nearly 4x more searches for her name than for abortion or the Supreme Court.
Backdrop: The trial is based on a defamation lawsuit Depp filed against Heard after she wrote a Washington Post op-ed about domestic abuse that Depp says irreparably hurt his career. Heard filed a countersuit.
Zoom in: Entertainment outlets are treating the event like their Super Bowl.
A simple Google search for "What time does the Amber and Johnny trial start" elicits dozens of results from premium outlets about how and when to watch the trial — a traffic trick that news outlets typically use for major events, like the Super Bowl.
Some of the world's biggest entertainment news sites are seeing massive traffic increases as a result of the trial, according to data from SimilarWeb.
What's happening: Courtroom cameras are capturing every moment. The footage is quickly turned into memes and online clips.
Dozens of memes have gained huge traction online, including a viral meme of Amber Heard's crying face that has plastered TikTok, Snapchat and other social outlets — and clips of Johnny Depp passing along doodles to his lawyer in court.
Between the lines: Many of the most viral clips mock Heard, putting a pro-Depp spin on the media craze.
The hashtag #justiceforjohnnydepp has over 10 billion views, per Wired, while the hashtag #justiceforamberheard has 39 million.
📬 Invite your friends to sign up here to get their daily essentials — Axios AM, PM and Finish Line.