Incumbent Idaho governor beats out Trump-endorsed candidate to win GOP primary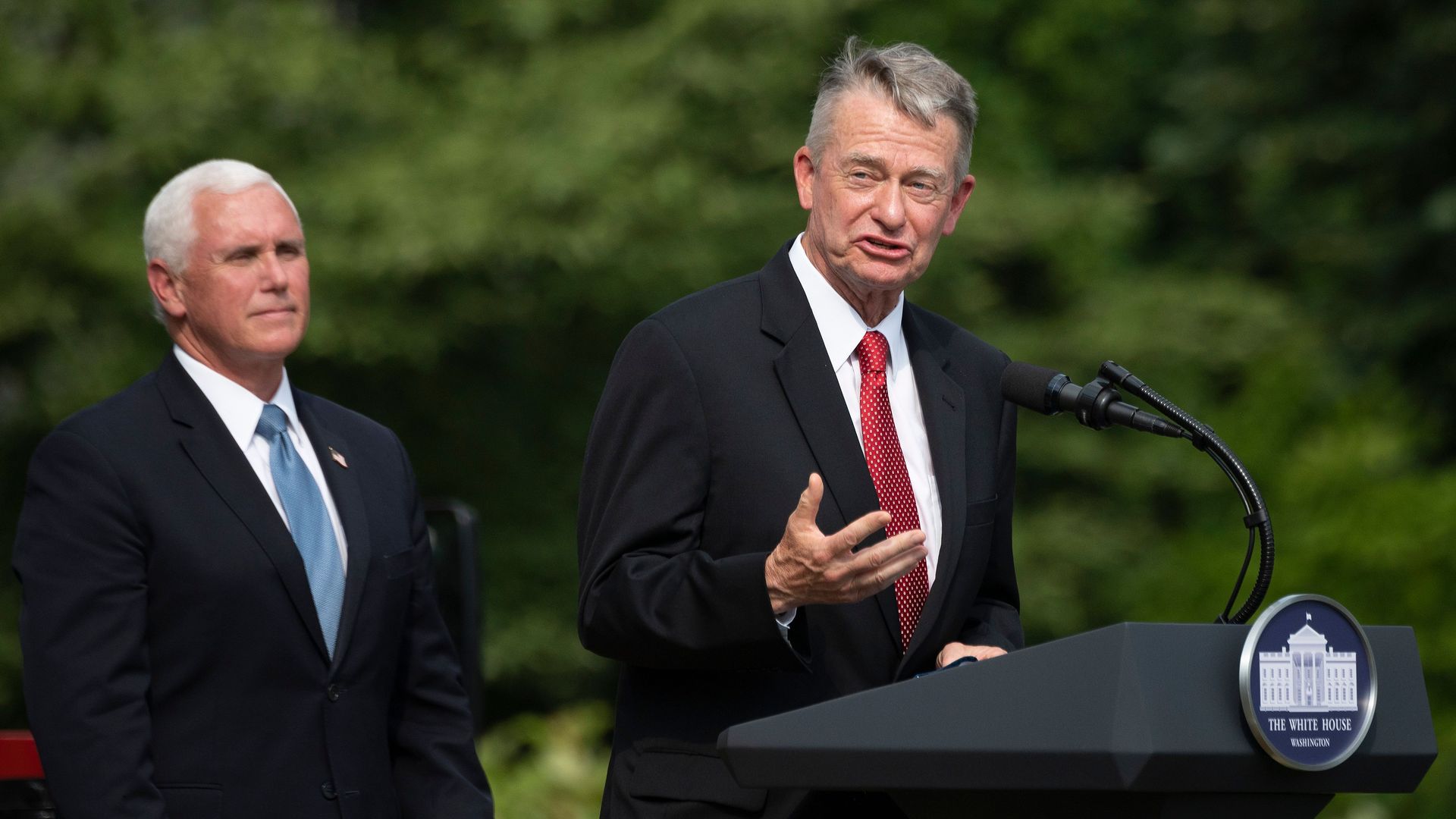 Idaho Gov. Brad Little has beat out Lt. Gov. Janice McGeachin to win the Republican primary race for governor, per the AP.
Why it matters: Little's win is a loss for former President Trump who endorsed McGeachin in November. He was only one of two sitting Republican governors that Trump has opposed in the 2022 elections.
The other governor facing a Trump-backed challenger is Georgia Gov. Brian Kemp, who had a very public falling out with the former president after he refused to assist Trump in his efforts to overturn the 2020 election results. 
On the other hand, Little never had a significant public dispute with Trump prior to his endorsement of McGeachin.
Between the lines: While McGeachin fashioned herself as the conservative candidate, Little is no moderate.
McGeachin drew criticism in February after she delivered taped remarks at the America First Political Action Conference, which is considered by many to be a white nationalist organization. She also called on Little to hold a special legislative session to eliminate rape and incest as legal exceptions to the state's abortion ban.
However, Little signed into law a bill banning abortion after six weeks in March. The bill was modeled after the controversial abortion ban in Texas.
Background: Little and McGeachin have repeatedly clashed over the last year in their respective positions as governor and lieutenant governor of the state.
The move came a week after McGeachin announced that she would be running for governor. Little quickly overturned McGeachin's executive order, calling it an "abuse of power." The governor never issued a statewide mask mandate, but some counties, cities or schools did.
McGeachin issued another executive order when Little left the state in October banning public schools and the state's department of education from requiring COVID-19 testing and vaccinations. She also sought to deploy the state's National Guard to the U.S.-Mexico border. Little again overturned the lieutenant governor's order.
Go deeper