Axios AM
November 28, 2022
Welcome back. It's Cyber Monday. Kelly Tyko's deal guide.
Smart Brevity™ count: 1,494 words ... 5½ minutes. Edited by Noah Bressner.
🍽️ Situational awareness: President Biden on Thursday will host his first state dinner, for French President Emmanuel Macron. New Orleans native Jon Batiste, who won Grammy Album of the Year for "We Are," will perform.
🇨🇳 1 big thing: Crowds target Xi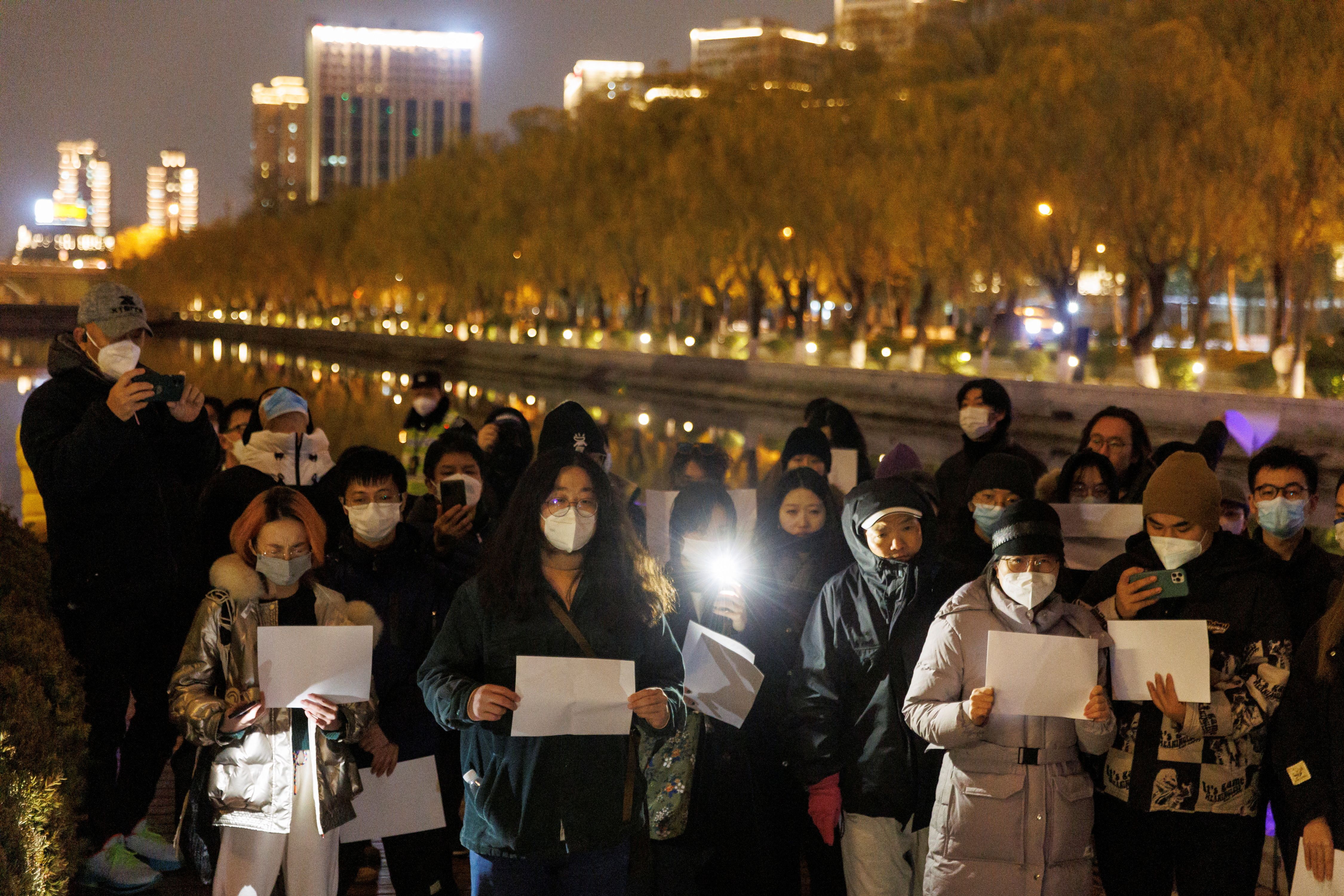 Amid stunning nationwide protests, China's government is sticking with the zero-COVID policies that have deeply damaged people's trust, Axios' Bethany Allen-Ebrahimian reports from Taipei.
Why it matters: Skyrocketing COVID cases mean Xi Jinping will likely be forced to choose between plunging his country back into draconian lockdowns — or abandoning his signature pandemic policy as crowds call for him to step down.
⚡ The latest: Chinese state media continued to praise zero-COVID measures today, signaling no change in official policy.
Chinese authorities haven't taken strong measures to crush the protests, such as mass arrests or the widespread deployment of security forces. Residents and police clashed in Shanghai.
Online censors, usually efficient at sanitizing dissent from Chinese social media, are struggling to delete the deluge of posts and videos criticizing the government's policies.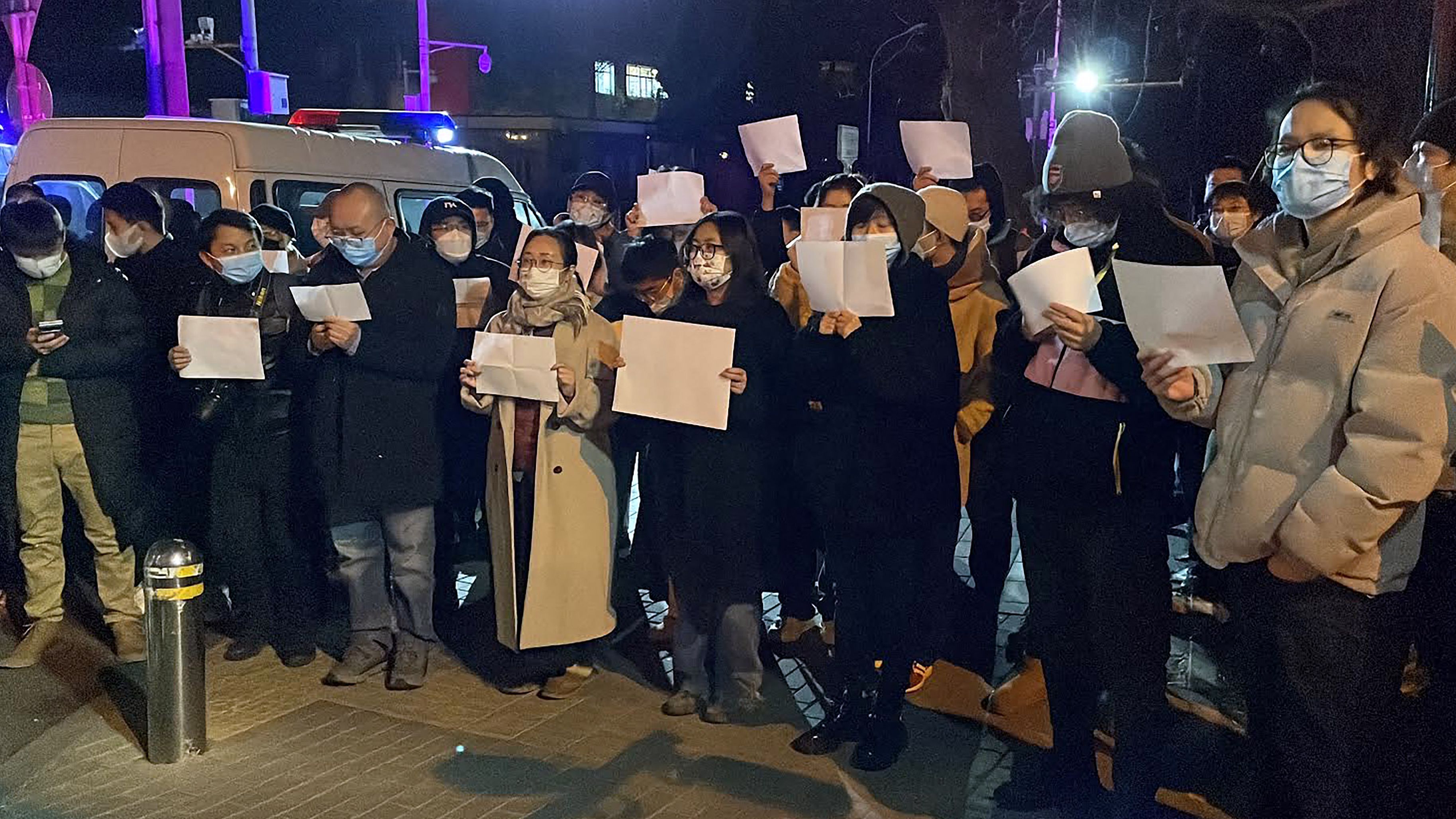 👀 Blank sheets of paper (representing censorship) — also seen in Hong Kong too in 2020 — are a hallmark of the protests.
Reality check: While protests of this scale are unprecedented since Xi assumed power in 2012, China is a very long way from anything like regime change.
The Chinese ruler has full control of the political apparatus and the military, and there's no meaningful organized opposition.
🔮 What to watch: If protests keep spreading, the Chinese Communist Party's governing logic will demand a crackdown to — in the words of Mao Zedong — prevent a single spark from becoming a prairie fire.
2. 🏠 Home prices head south
The residential real estate market has screeched to a halt — and some economists believe home prices are about to drop significantly, Matt Phillips writes for Axios Markets.
Existing home sales have fallen for nine straight months. The supply of single-family homes is growing. Mortgage rates near 7%.
Why it matters: A large-scale housing slowdown is becoming increasingly likely.
"Collapse in prices is coming," wrote Kieran Clancy, senior U.S. economist at Pantheon Macroeconomics.
🔎 Between the lines: Until recently, economists pooh-poohed the prospect of a nationwide price slump. They thought persistently low inventories of houses to buy would put a floor under the market.
Even if demand fell because of surging mortgage rates, they reasoned, there would still be enough buyers for the relatively small number of houses for sale. So prices likely wouldn't drop much.
🥊 Reality check: Analysts still don't expect an outright bust.
Unemployment remains low. And most homeowners who bought in recent years have locked in rock-bottom rates, making their payments affordable.
That means a surge in defaults — like the one that crashed the U.S. housing market in 2008 and 2009 — is unlikely.
🕶️ The bright(ish) side: If you're a first-time buyer, declining prices could eventually help with affordability. For now, that may be little solace, Axios' Kate Marino tells me:
3. 🧠 Word of the Year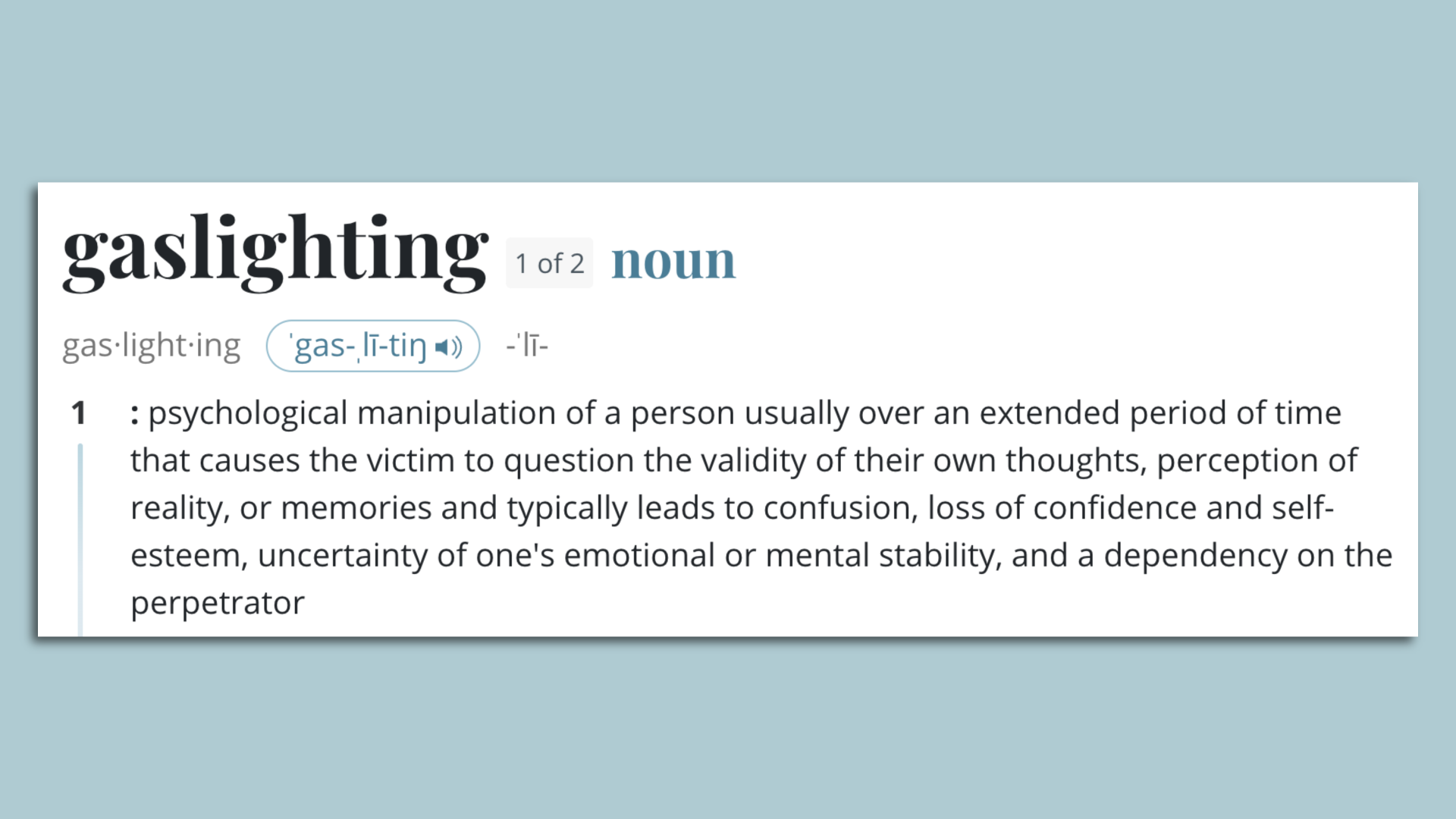 Merriam-Webster today names "gaslighting" — "a deliberate conspiracy to mislead" — as 2022's Word of the Year.
Why it matters: The noun is emblematic of "this age of misinformation — of 'fake news, conspiracy theories, Twitter trolls and deepfakes," the dictionary folks say.
The backstory: "Its origins are colorful," Merriam-Webster tells us.
The term comes from "the title of a 1938 play and the movie based on that play, the plot of which involves a man attempting to make his wife believe that she is going insane."
"His mysterious activities in the attic cause the house's gas lights to dim, but he insists to his wife that the lights are not dimming and that she can't trust her own perceptions."
📖 Merriam-Webster also named eight "top lookups of 2022":
Honorable mention: endemic.
4. 📦 Drone could bring 30-min. delivery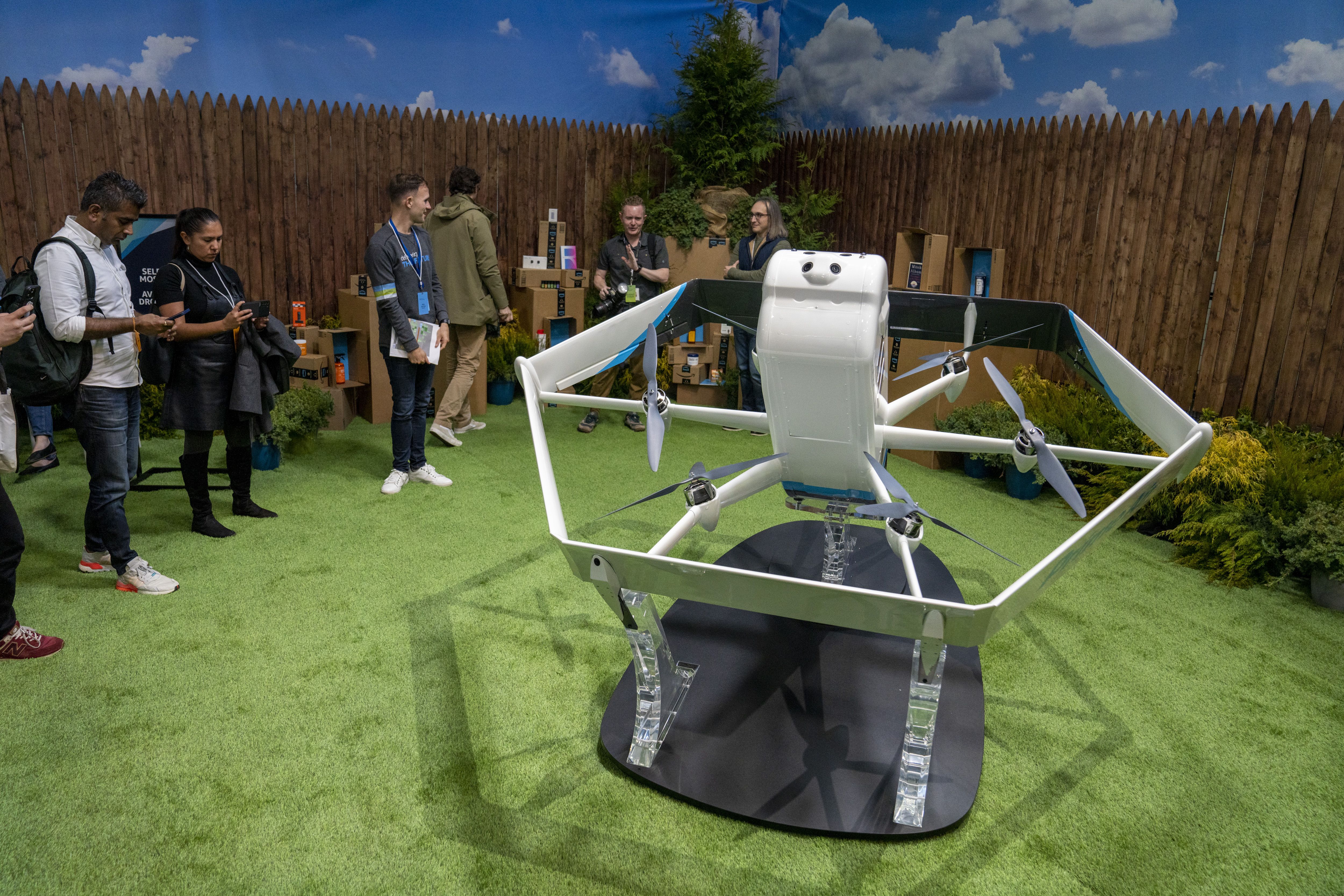 Amazon offered a sneak peek at a small, quiet drone that will be ready in 2024 — and could be making regular deliveries in major cities by the end of the decade, Joann Muller writes for Axios What's Next.
Why it matters: The 80-pound drone could deliver stuff in as little as 30 minutes, while taking CO2-emitting trucks off the street.
Thousands of items could be eligible. They'll have to fit in one box, and weigh less than 5 pounds.
By the end of the decade, Amazon wants to deliver 500 million packages a year by drone.
🥊 Reality check: A host of technical and regulatory hurdles remain.
The next-gen drone is less intrusive than a bigger model Amazon will use for Prime Air, which begins in two markets — Lockeford, Calif. (San Joaquin County), and College Station, Texas — in coming weeks.
5. 👟 Adidas ignored warning on Ye in 2018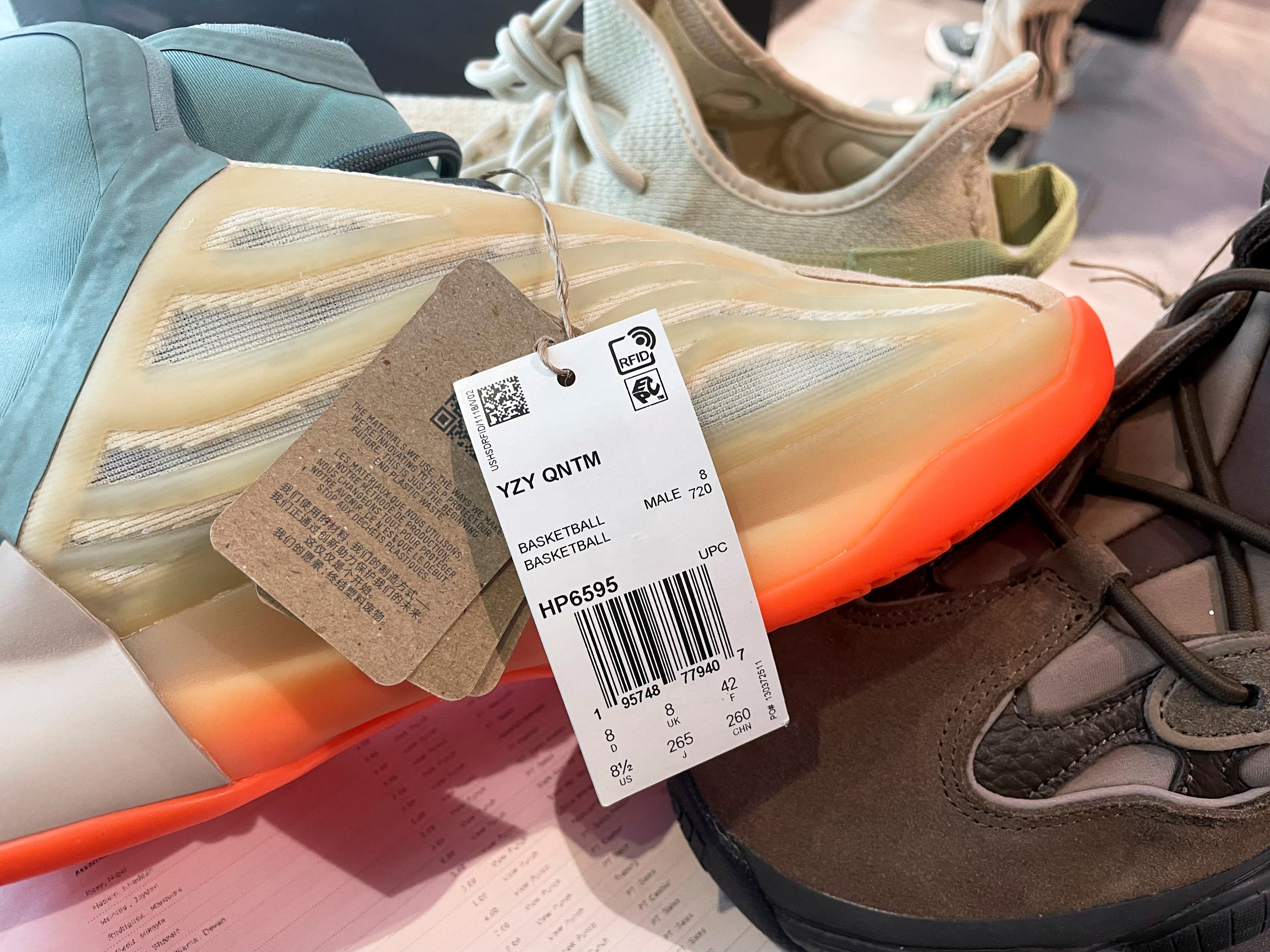 Four years ago, top Adidas executives discussed the risk of continuing their lucrative relationship with Kanye West — now Ye — fearing it could blow up, The Wall Street Journal reports (subscription).
Adidas terminated the partnership and ended production of Yeezy shoes Oct. 25, saying the German company "does not tolerate antisemitism."
But Germany-based Adidas continued the partnership after a 2018 presentation to members of the executive board, The Journal reports.
Current and former employees say the rapper "berated staff in front of colleagues and sometimes watched pornography at work, which was escalated to human resources in 2018."
6. ⚡ Drama in the power lines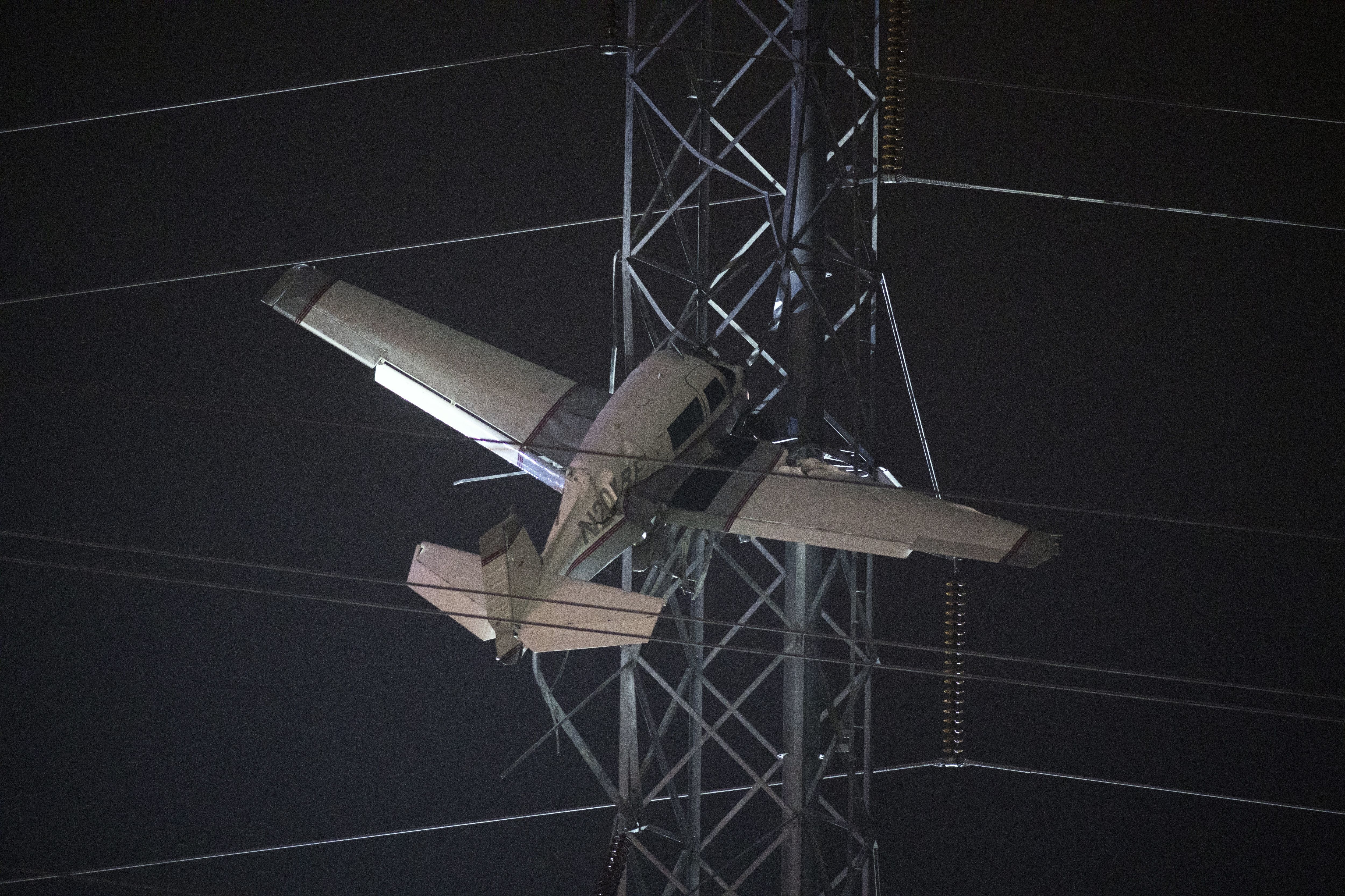 Two men were pulled from a single-engine plane early this morning near Gaithersburg, Md., after crashing into live power lines. The pair was stuck 100 feet in the air for more than 6½ hours.
The rescue operation caused outages to about 100,000 homes and businesses in the D.C. suburb of Montgomery County, and knocked out 125 traffic lights.
The Mooney M20 — which had left from White Plains in Westchester County, N.Y. — hit the wires in Montgomery Village, near Montgomery County Airpark in Gaithersburg, around 5:40 p.m.
The first occupant was removed at 12:25 a.m. and the second at 12:36 a.m., AP reports.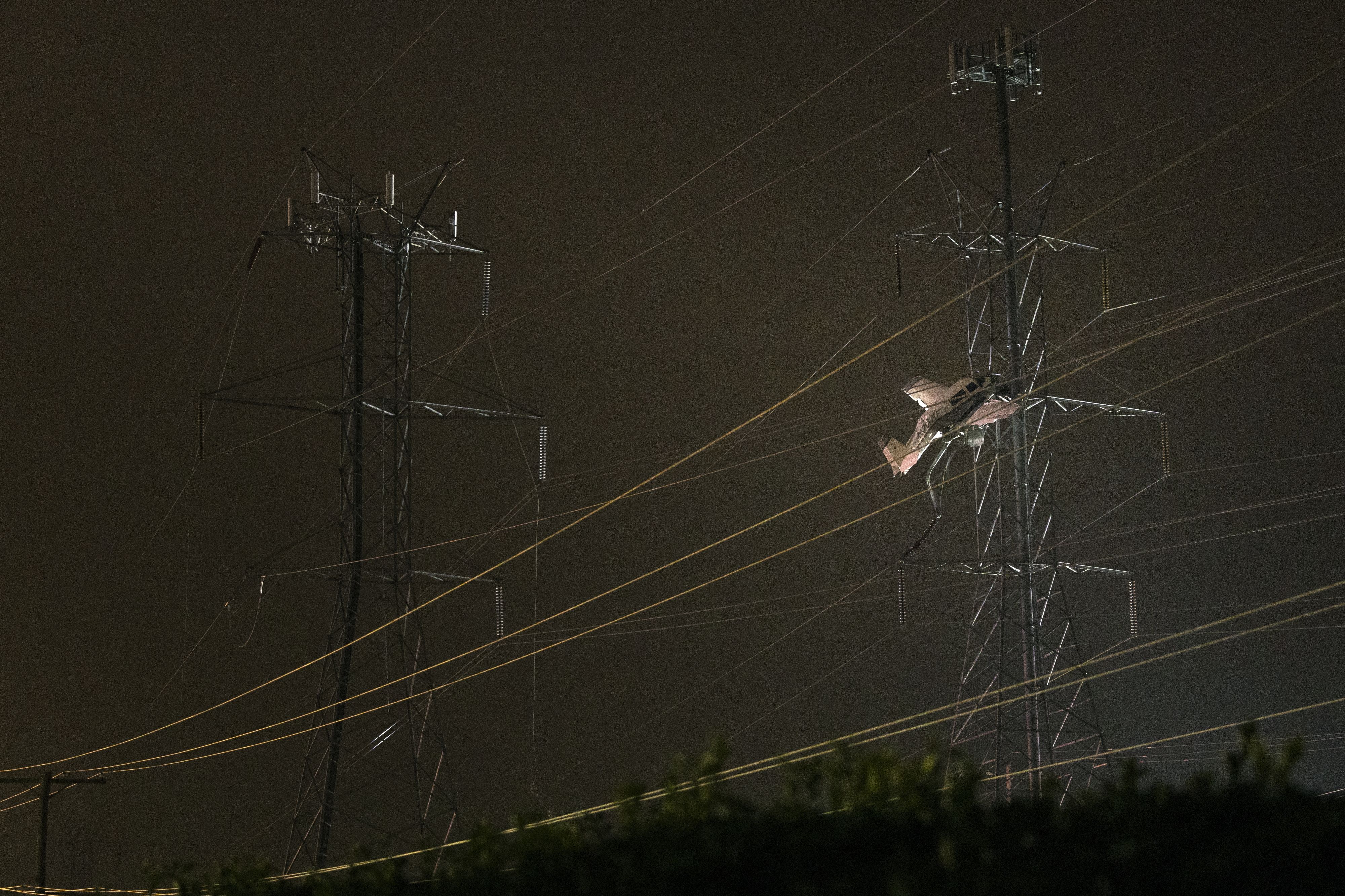 Police identified them as pilot Patrick Merkle, 65, of D.C. and passenger Jan Williams, 66, of Louisiana.
Both men suffered injuries, and hypothermia was an issue.
🎒 Montgomery County closed schools today because of the power cuts.
7. ⚽ U.S.-England draws NFL-like rating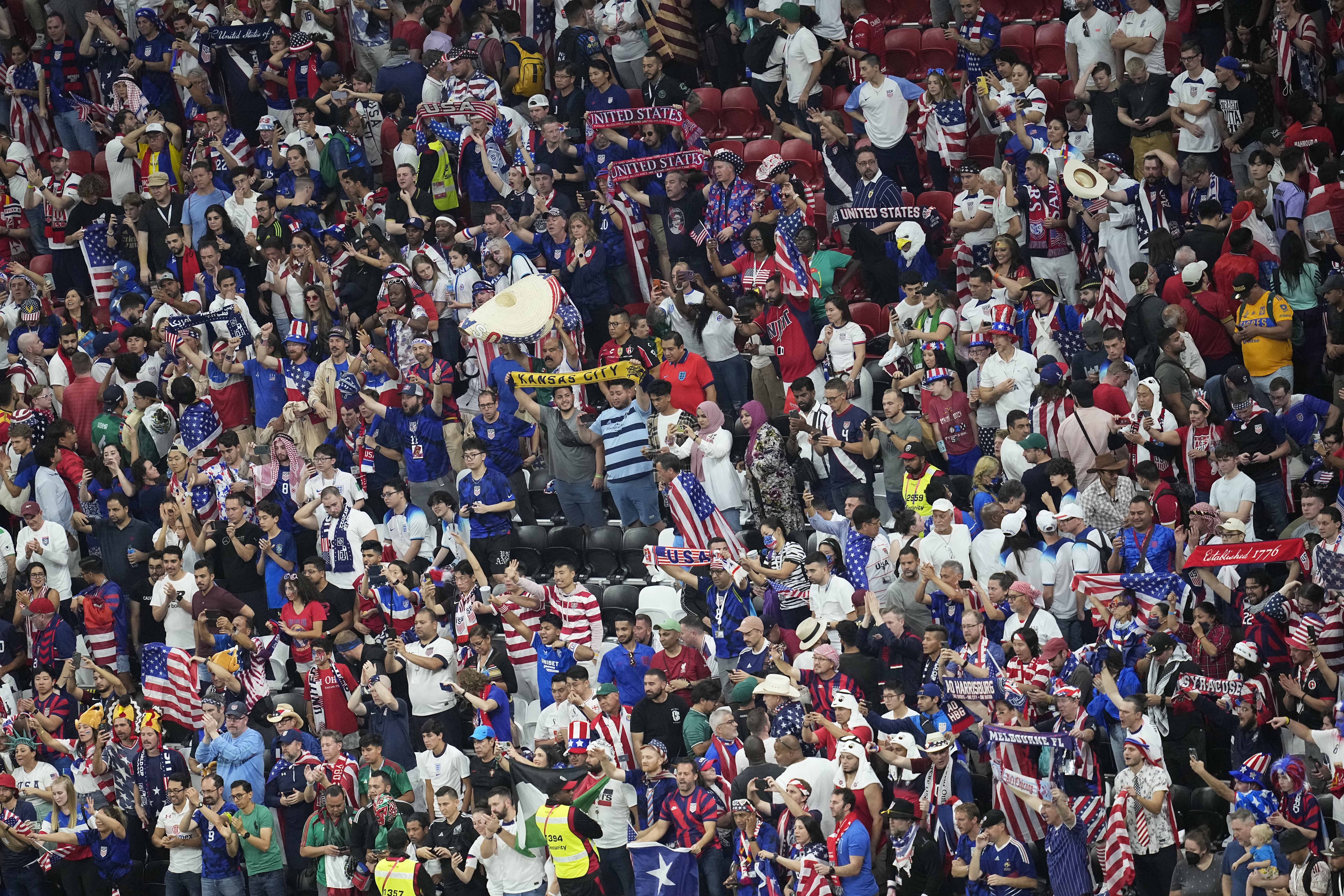 The 0-0 World Cup draw between the U.S. and England drew 19.98 million viewers for English- and Spanish-language broadcasts — the third-most watched men's soccer game on U.S. television, AP reports.
The match, which kicked off Friday at 2 p.m. ET, was seen by 15.4 million on Fox and 4.6 million on Telemundo (an NBC network).
Nielsen says the only men's soccer matches with more viewers on U.S. TV were Germany's win over Argentina in the 2014 final (23 million), and Spain's victory over the Netherlands in the 2010 final (21 million).
🏈 For comparison, the Green Bay Packers' overtime win over Dallas on Fox on Nov. 13 — that week's No. 1 show on TV — drew 18.13 million.
The NFL says the three Thanksgiving games averaged 33.5 million viewers on TV + digital. Giants-Cowboys drew 42 million for TV + digital, a regular-season record.
⚾ This year's six-game World Series averaged 12 million viewers on Fox.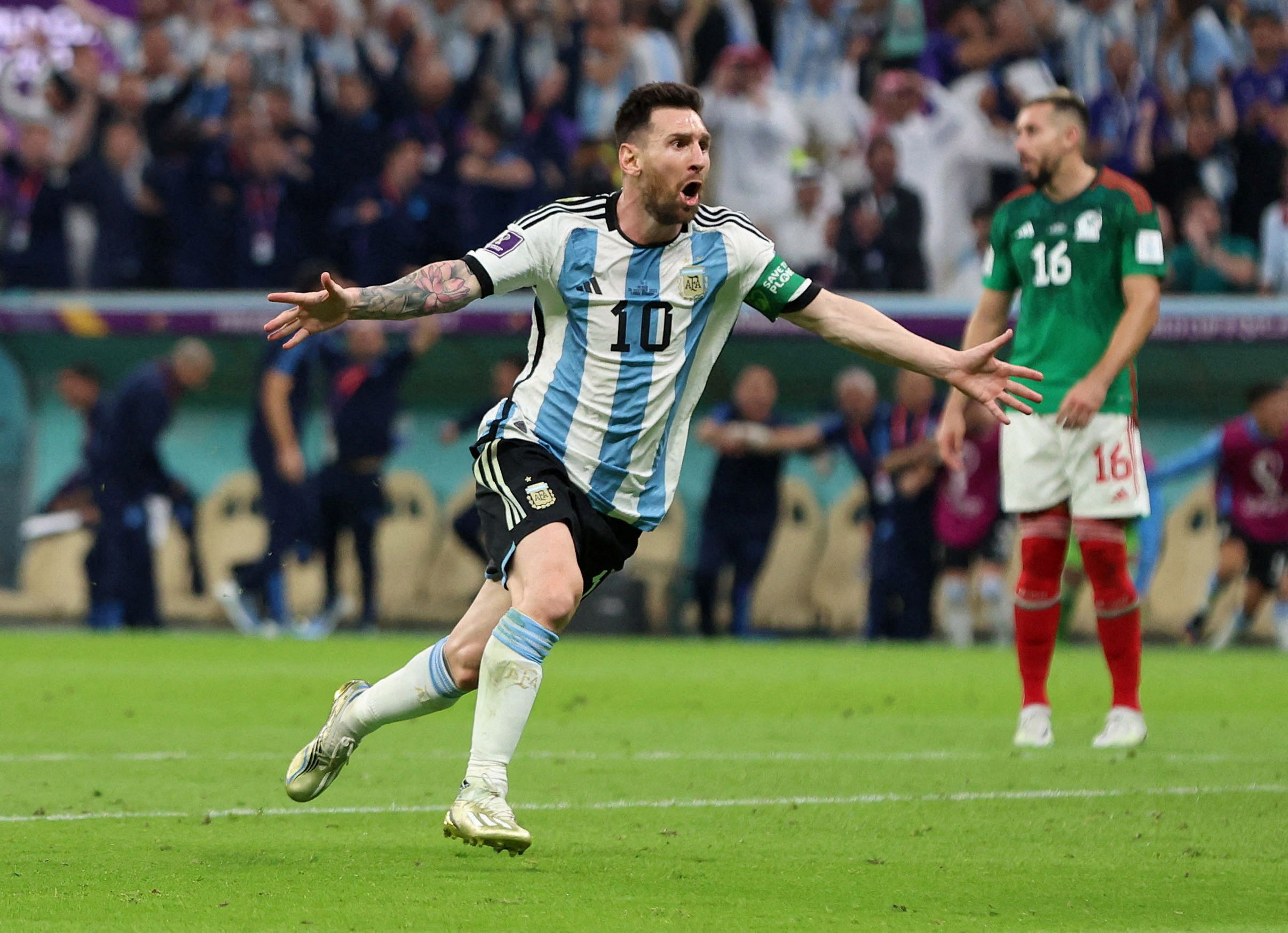 🐊 Argentine soccer star Lionel Messi is in advanced talks to join Inter Miami, in a deal that would make the 35-year-old the highest-paid player in the history of MLS, The Times of London reports (paywall).
Two of Messi's former Barcelona teammates — Cesc Fàbregas and Luis Suárez — may join him.
Sources at Inter Miami, co-owned by David Beckham, told the Miami Herald discussions have reached an advanced stage — but said it's premature to say a deal is imminent.
8. 🎮 1 fun thing: Doggie video game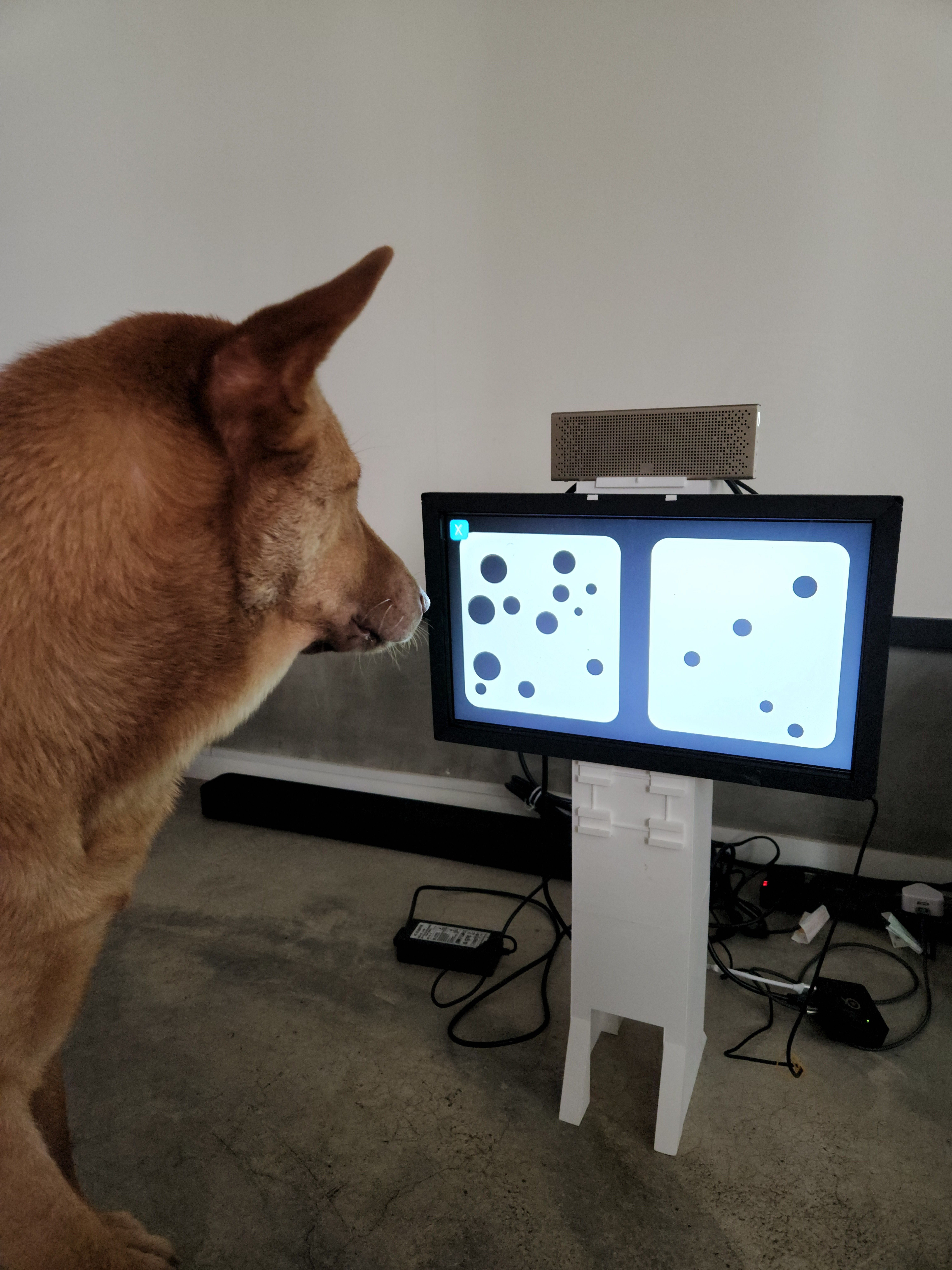 Joipaw is taking reservations for a video game system it says will "unleash your dog's cognitive potential," Jennifer A. Kingson writes for Axios What's Next.
The Joipaw console will include "​a dog-tailored touchscreen, a height-adjustable stand and an automated treat dispenser," plus "running interactive puzzle games that are constantly new and challenging."
How it works: "Dogs wear the tracker on their collar, and it sends data on their activities to the app, e.g. steps, time spent resting, playing, walking," Avdar tells Axios.
"They also play games on the console and receive treats when they're successful," he says. "We gather cognitive data in the background, which is also shown in the app."
Avdar hopes to build Joipaw into "Apple Health, but for dogs."
The startup is planning to move from Hong Kong to the U.K., Avdar says.
Editor's note: This item was updated with information that Joipaw is planning on moving from Hong Kong to the U.K.
📬 Thanks for starting your week with us. Please invite your friends to sign up to get their daily essentials — Axios AM, PM and Finish Line.