Florida's campaign money boys' club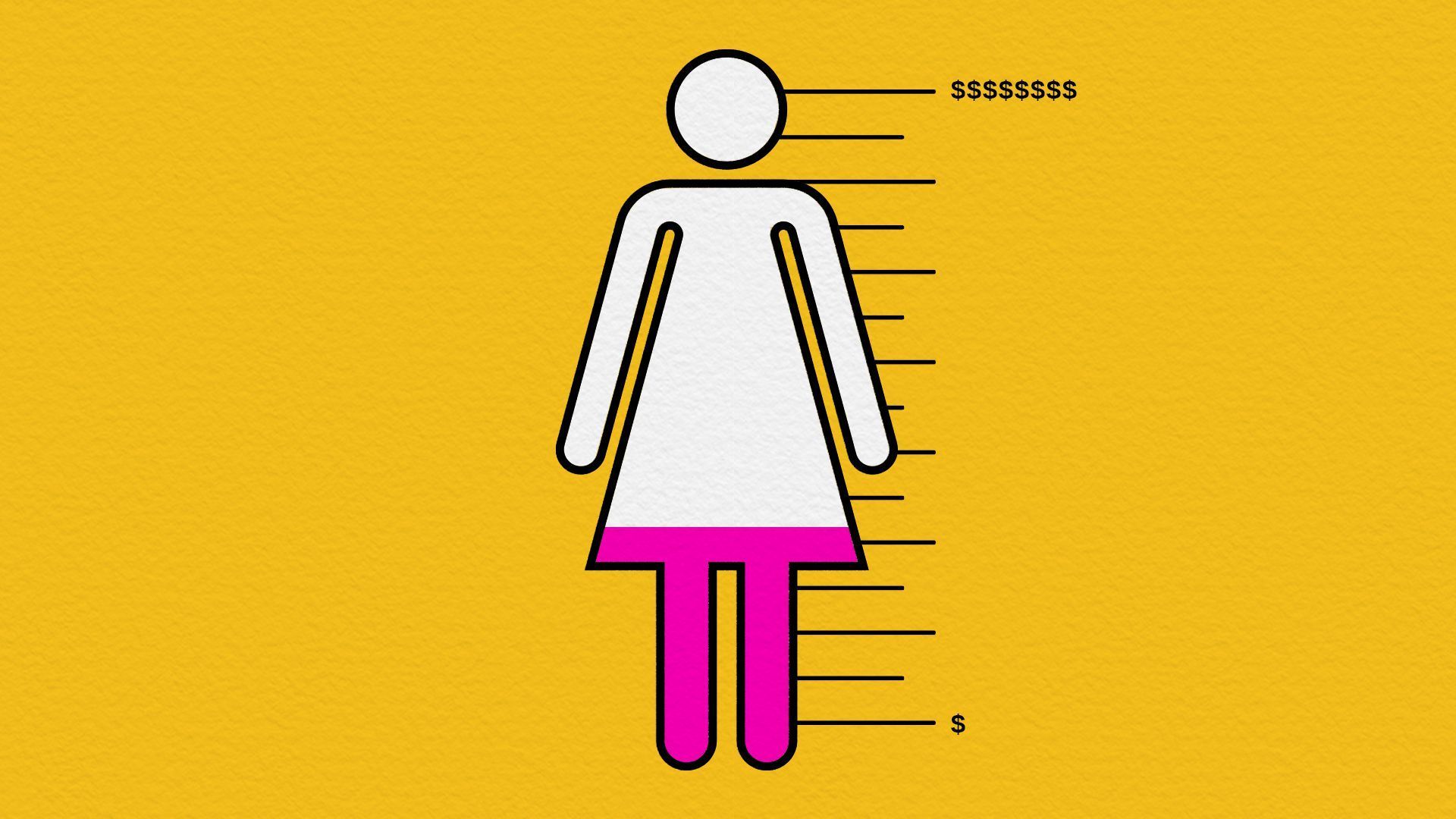 Women made up less than a quarter of Florida's political donors for statewide races in the last general election.
Why it matters: While women register to vote at higher rates than men, they remain disproportionately absent from the halls of political power — and from the political donations that influence how that power is wielded, Axios' Emma Hurt reports.
Driving the news: Women donors made up just 29% - 33% of the contributions to general election candidates at statewide and state legislative levels in Florida between 2019 and 2022.
That's according to a new report on the "donor gap" from Rutgers' Center for American Women and Politics using data from OpenSecrets.
Zoom in: Women made up 23% of political donations in Florida's statewide races in the 2022 election.
Barbara A. Stiefel was the only woman to crack the top 10 for highest individual contributions to state-level candidates and PACs between Jan. 1, 2021, and Dec. 31, 2022. She gave $1,239,390 to Democrats.
Yes, but: Women make up 44% of donations to the Florida Democratic Party so far this year, a spokesperson for the party told Axios.
The other side: Women have also been active in fueling Florida GOP candidates.
Some of the biggest individual donors to the Ron DeSantis PAC "Empower Parents," formerly known as "Friends of Ron DeSantis," are women.
Among them is Trish Duggan, the St. Pete-based philanthropist behind the Imagine Museum, who gave $500,000 last November.
The intrigue: The underrepresentation of women candidates and donors are entwined, Kira Sanbonmatsu, a Rutgers political science professor and the report's lead researcher, told Axios.
"We're not able to disentangle which comes first. ... It's a mutually reinforcing relationship," she said.
States with women governors had some of the most women donors, such as Michigan (42%), Maine (43%) and Kansas (43%).
State of play: Just 33% of state legislators nationwide are women. Only eight of the 28 governors running for re-election in 2022 were women.
In Florida, 66 of 160 legislators in the state House and Senate (41.3%) are women.
What they're saying: Ana Cruz, Tampa-based lobbyist and political power player, told Axios that when it comes to big donations, fundraisers need to work just as hard to get women to donate as they do for men.
"You have fundraising staff that is coordinating efforts and thinking about what men will like. It's a lot of hunting events these guys do, smoke-outs, golfing tournaments," Cruz said. "There's got to be a way to connect with female donors that's not just a day at the spa or brunch at a country club that women will want to be at with other women."
Yes, and: Women who feel empowered to vote and protest need to understand that donating is just as important.
"It's not enough just to show up for a rally and hold a sign," Cruz said. "That passion must translate to activism in both grassroots and giving."
More Tampa Bay stories
No stories could be found
Get a free daily digest of the most important news in your backyard with Axios Tampa Bay.