What to know about Tampa Bay's termite swarming season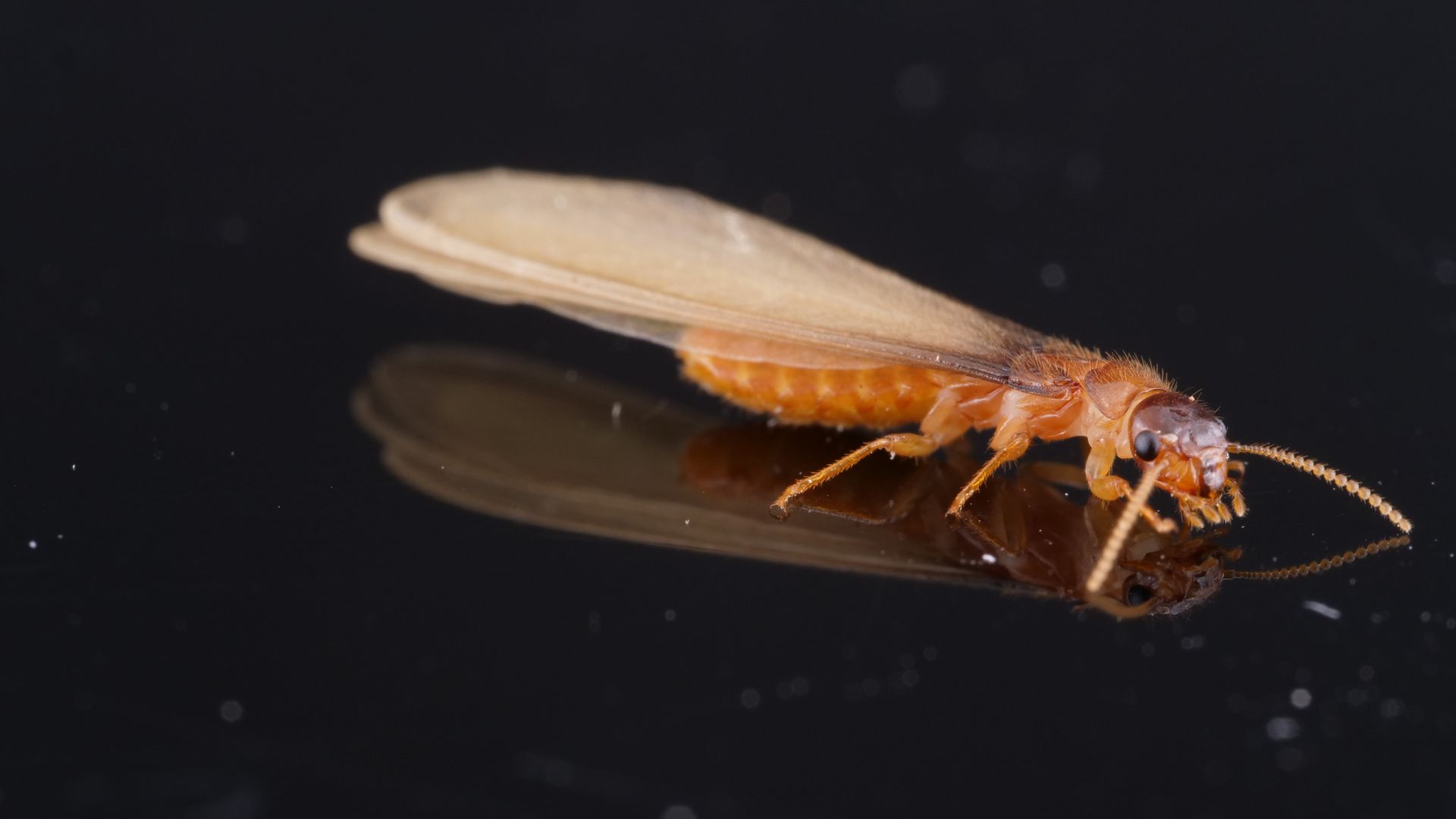 Termites are swarming again in Tampa Bay, and local experts are urging residents to be on high alert for the wood-be invaders.
Why it matters: Florida is at the highest risk of termite damage in the nation. Tampa and St. Petersburg have a particularly dense population of West Indian drywood termites, one of the most destructive species in the U.S.
Orkin, a national pest control company, estimates these wood-chewing insects cause $5 billion in damage nationwide every year.
They also feed on trees, Thomas Chouvenc, assistant professor of urban entomology at the University of Florida, told Axios Miami. "You can replace a wall but you cannot replace an 80-year-old oak tree."
Driving the news: UF scientists reported in March that Asian subterranean termites, an invasive species that arrived in Miami decades ago, were detected for the first time in the Tampa Bay area.
Researchers said they're most concerned about the abundance of Asian subterranean termite specimens that Hillsborough County pest control operators have documented since March.
An infestation of Asian subterranean termites can cause severe damage in a short time, according to the university.
Between the lines: Florida has the highest number of distinct termite species in the continental U.S. — with around 20 established species. The state's hot and humid climate makes it an ideal home for several types of termites.
There are at least 13 termite species in Hillsborough and Pinellas counties, according to records from the University of Florida Termite Collection. Pasco, Polk, Sarasota and Manatee counties have around eight.
Two of Tampa Bay's main species — the Formosan subterranean and West Indian drywood termites — will be at peak swarm through mid-June, Chouvenc said.
How it works: There are two castes of termites that Tampa Bay residents will typically encounter: workers, wingless termites that build tunnels, and the reproductive members called "swarmers," which try to create new colonies.
Threat level: Don't be alarmed if you see a handful of flying termites in your home, Chouvenc says. They probably floated in from their colonies and don't cause structural damage.
A telltale sign of an infestation is termite droppings, which look like sawdust and typically accumulate near window sills.
Fumigation is the best way to clear out an infestation, but there are preventative measures to defend your home, like bait stations.
The rub: Florida homeowner insurance policies do not generally cover damages caused by termites.
Go deeper: Steps to prevent termite damage, via Forbes
More Tampa Bay stories
No stories could be found
Get a free daily digest of the most important news in your backyard with Axios Tampa Bay.