It's a "busy" termite season in South Florida — and it's not over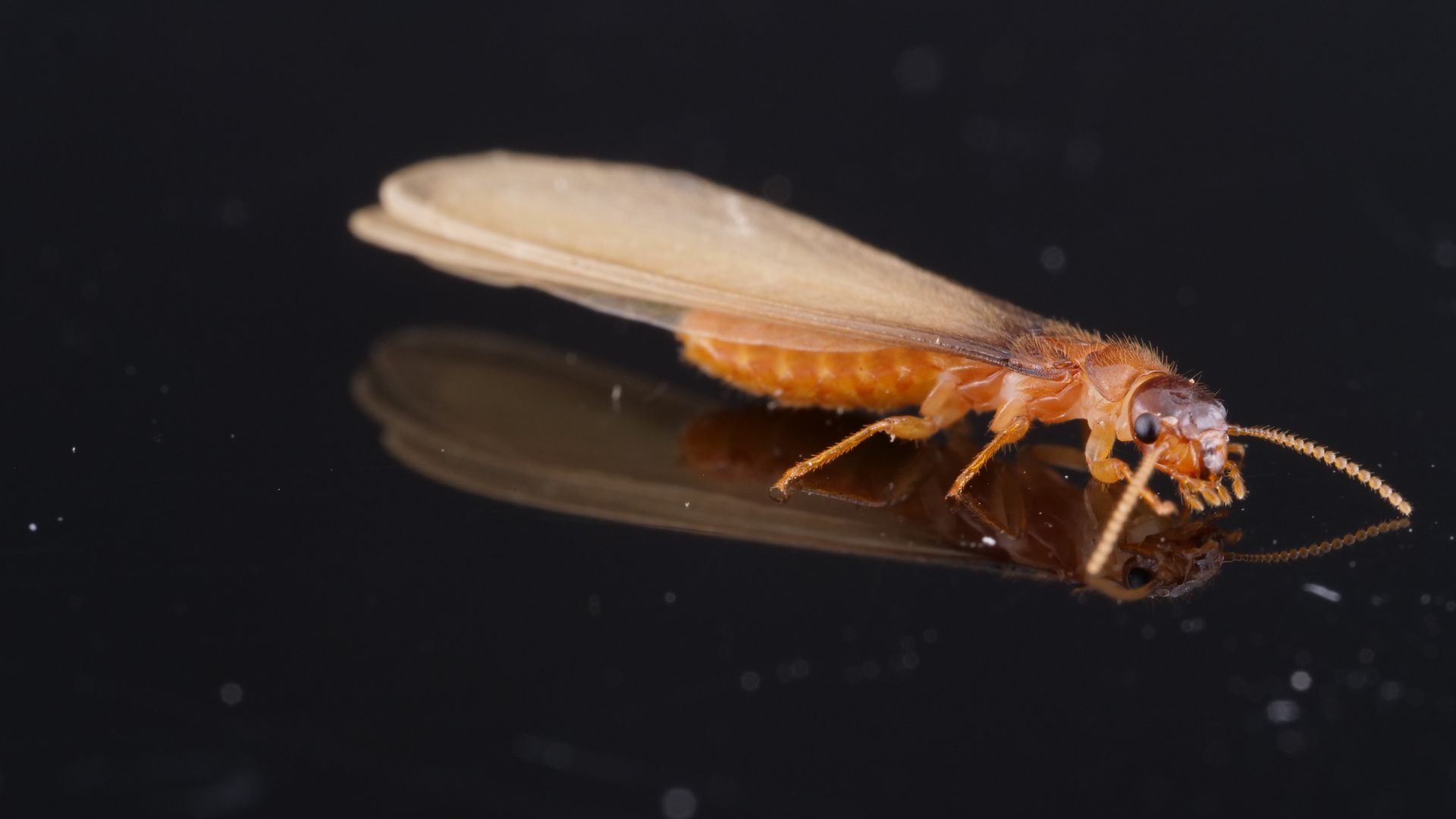 They're baaack. It's termite swarming season in South Florida, the time of year when porches and street lights are surrounded with the wood-eating critters — and you're holding your breath that your home isn't infested.
Why it matters: Termites cause $5 billion in damage nationwide every year and Florida has the highest number of distinct termite species in the continental U.S.
They also feed on trees, which is slowly destroying the urban canopy, Thomas Chouvenc, assistant professor of urban entomology at UF, tells Axios.
"You can replace a wall but you cannot replace an 80-year-old oak tree," he says.
What's happening: Two of South Florida's main species — the Formosan subterranean and West Indian drywood termites — will be at peak swarm through mid-June, Chouvenc says.
Chouvenc, who works out of UF's IFAS extension lab in Davie, tells Axios it's been a "busy" termite season so far. Using a light trap in his front yard, he captured about 70,000 swarming termites in March and April.
"Right now, every termination company has phones ringing off the hook," he says.
How it works: Termites try to create new colonies by swarming at dusk for about 25 minutes.
Threat level: Don't be alarmed if you see a handful of flying termites in your home, Chouvenc says. They probably floated in from their colonies and don't cause structural damage.
A telltale sign of an infestation is termite droppings, which look like sawdust and typically accumulate near window sills.
Fumigation is the best way to clear out an infestation, but there are preventative measures to defend your home, like bait stations.
Check out what termites are common in your neighborhood using UF's termite-tracking map.
💭 Martin's thought bubble: My wife and I recently bought a house in Hollywood and freaked out when we saw termites swarming outside — and a couple sneaking inside.
Luckily, the inspector didn't find an active infestation, but we're basically just waiting until we have to fumigate at some point.
More Miami stories
No stories could be found
Get a free daily digest of the most important news in your backyard with Axios Miami.