If you're going to Puerto Rico for spring break ...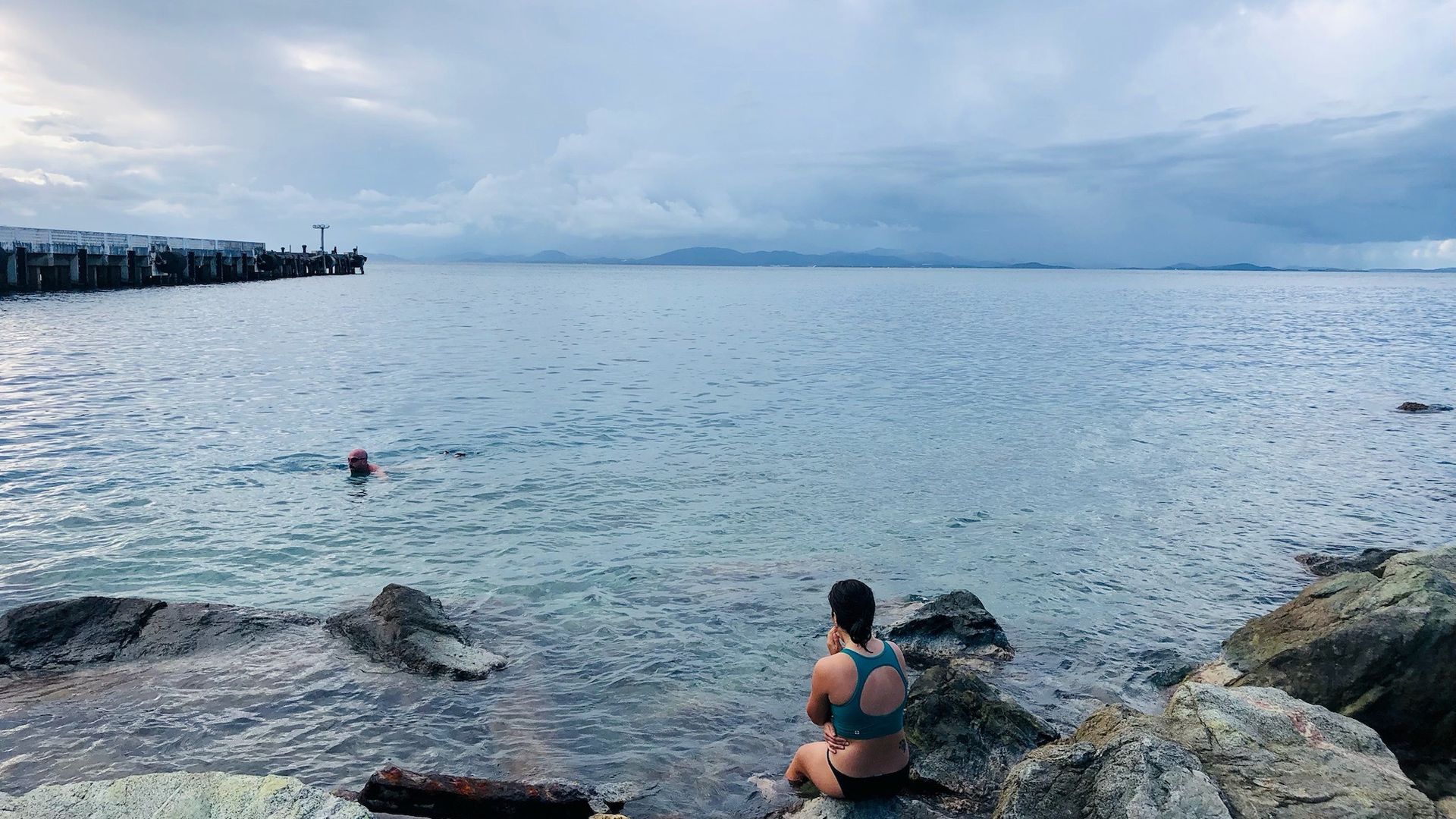 Spring break is around the bend so I wanted to pass along some fresh tips for you adventurous types headed to Puerto Rico for the first time — or first time in a while.
Our neighbor to the east has been slapped hard by hurricanes the past few years and the landscape is altered.
Yes, but: We found great places to eat and stay and tons of opportunities for adventure in Old San Juan, El Yunque National Forest and the nearby island of Vieques in spring 2023, whether you're on a budget or have money to spend.
🚘 Getting around: If you're sticking near Old San Juan, you probably won't want a rental car because parking can be impossible.
But a set of wheels can get you to some cool out-of-the-way places where tourists are fewer.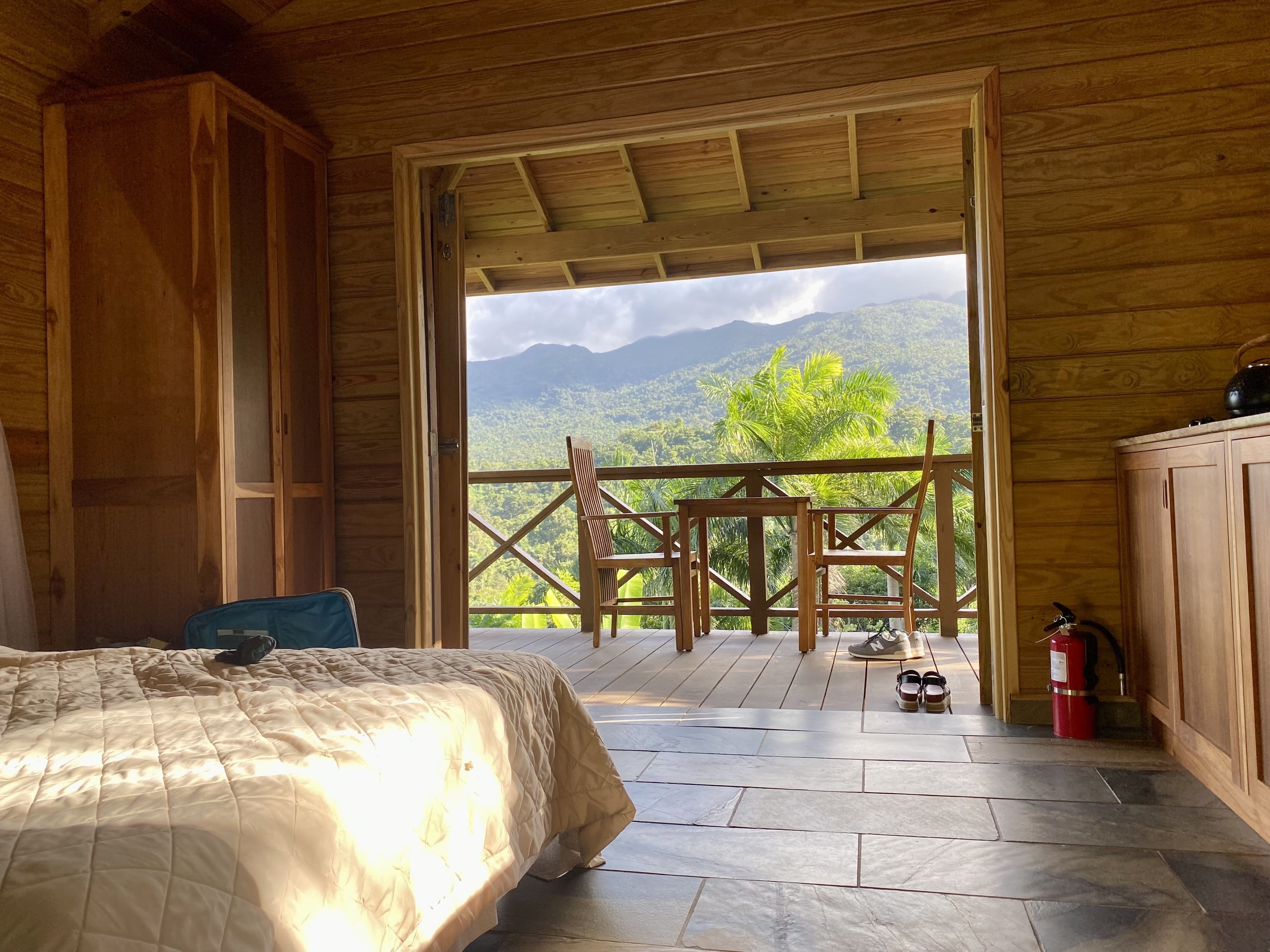 Stay
🏄‍♀️ Surfing Turtle Inn: If you're looking to surf or party in the adorable beachside town of Luquillo, a short drive from San Juan, my daughter Asher found a safe and affordable hostel that's clean and centrally located.
$40 a night for twin bed in an open room; more for a private room. Reservations.
🌳 Yuquiyu Farm, on the edge of the only tropical rainforest in the national forest system, makes for a great escape.
If you prefer birdwatching over the bustle of San Juan, this mountainside retreat features five treehouses spread out for privacy around the lush manicured grounds.
🖼️ The Gallery Inn is the most colorful stay in Old San Juan. I saw Draco Rosa in the lounge once, and the colonial suite's rooftop terrace has a phenomenal 180-degree view of the shoreline, bookended by Castillo San Felipe del Morro to the west and Castillo San Cristobal to the east.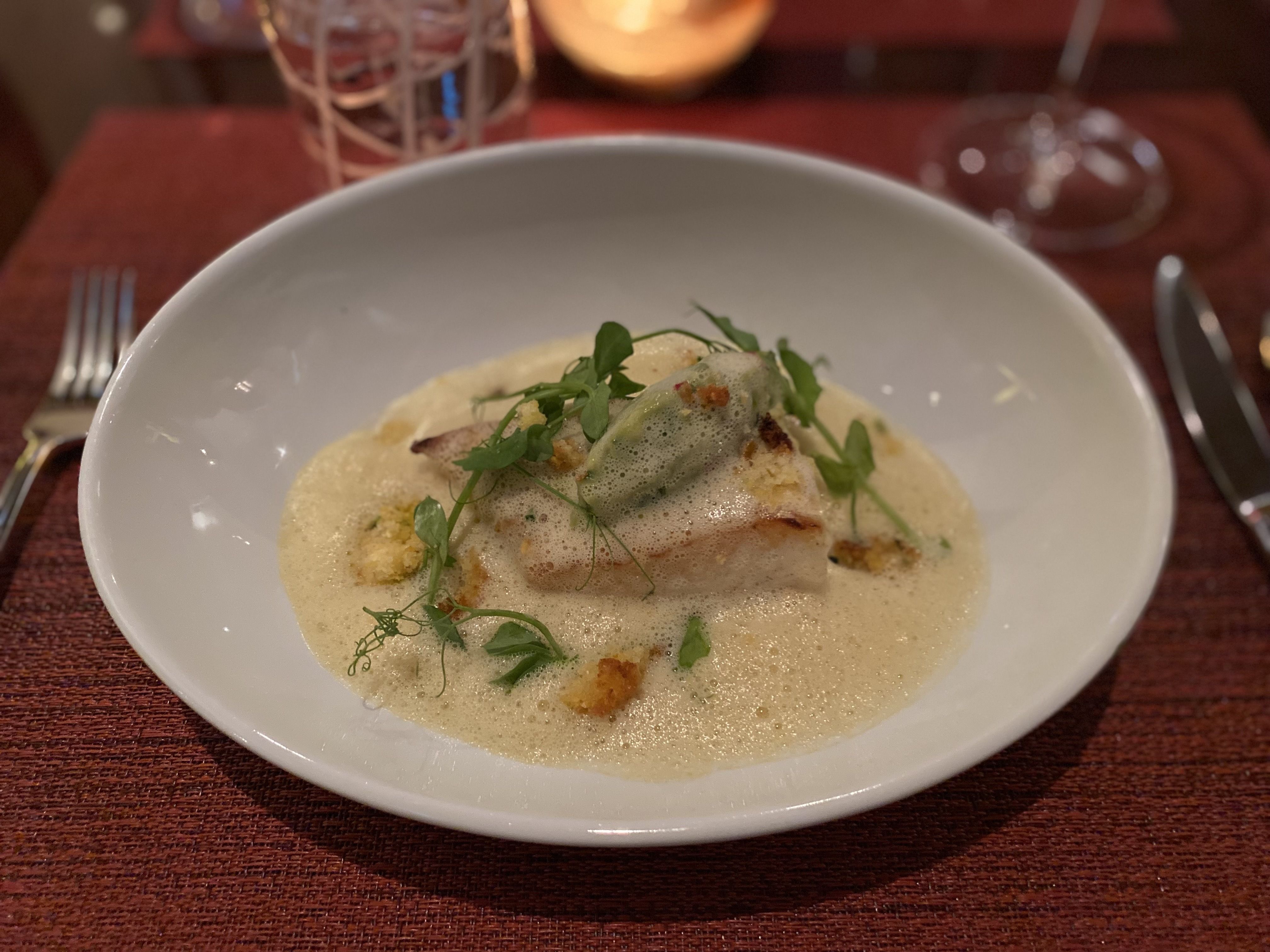 Eat
🥗 Eating at Marmalade in Old San Juan is the closest I've ever come to being a king.
This widely known restaurant has an amazingly inventive tasting menu and wonderful wine pairing, and the staff knows everything about everything.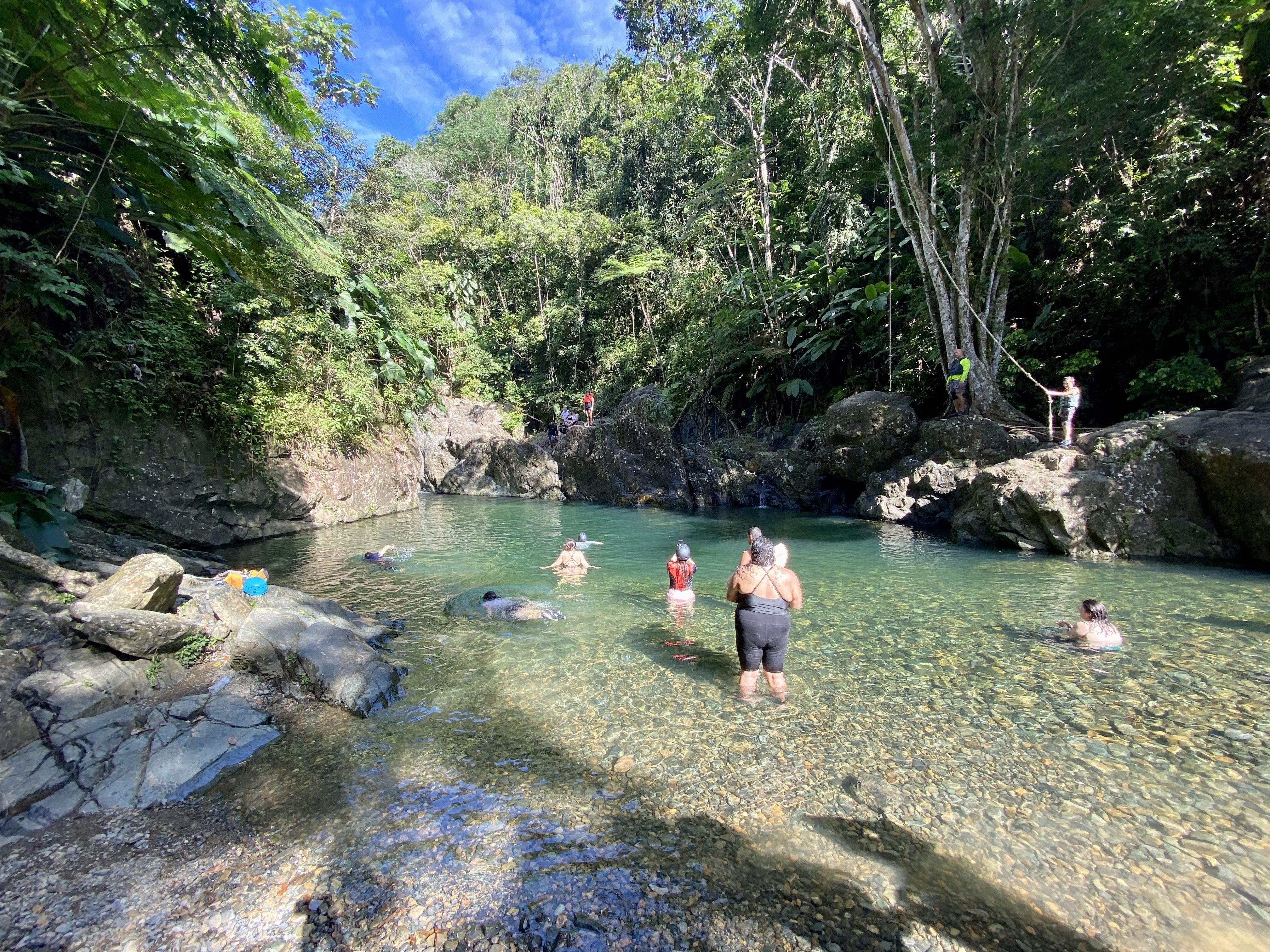 Do
🤿 It's super convenient to give your money to a snorkel tour and have a blast, but if you hate groups like I do, bring your own goggles and find some fish yourself.
🚶‍♂️ In Old San Juan, this walking tour, put together by a professor at Salisbury University, takes you to all the important places.
🥾 Plug Las Tinajas Falls into your map but drive past it. Keep going until you come to a fork and take the right into a parking lot near a place called Hacienda Tinajas. On a busy day, you'll see bunches of tour groups decked out in lifejackets and helmets. (You don't need these things!)
Follow them as they snake up muddy mountain trails to a clear-water swimming hole with rope swings and bluffs perfect for diving.
Farther up the river is a series of amazing waterfalls, long pools and natural rock slides.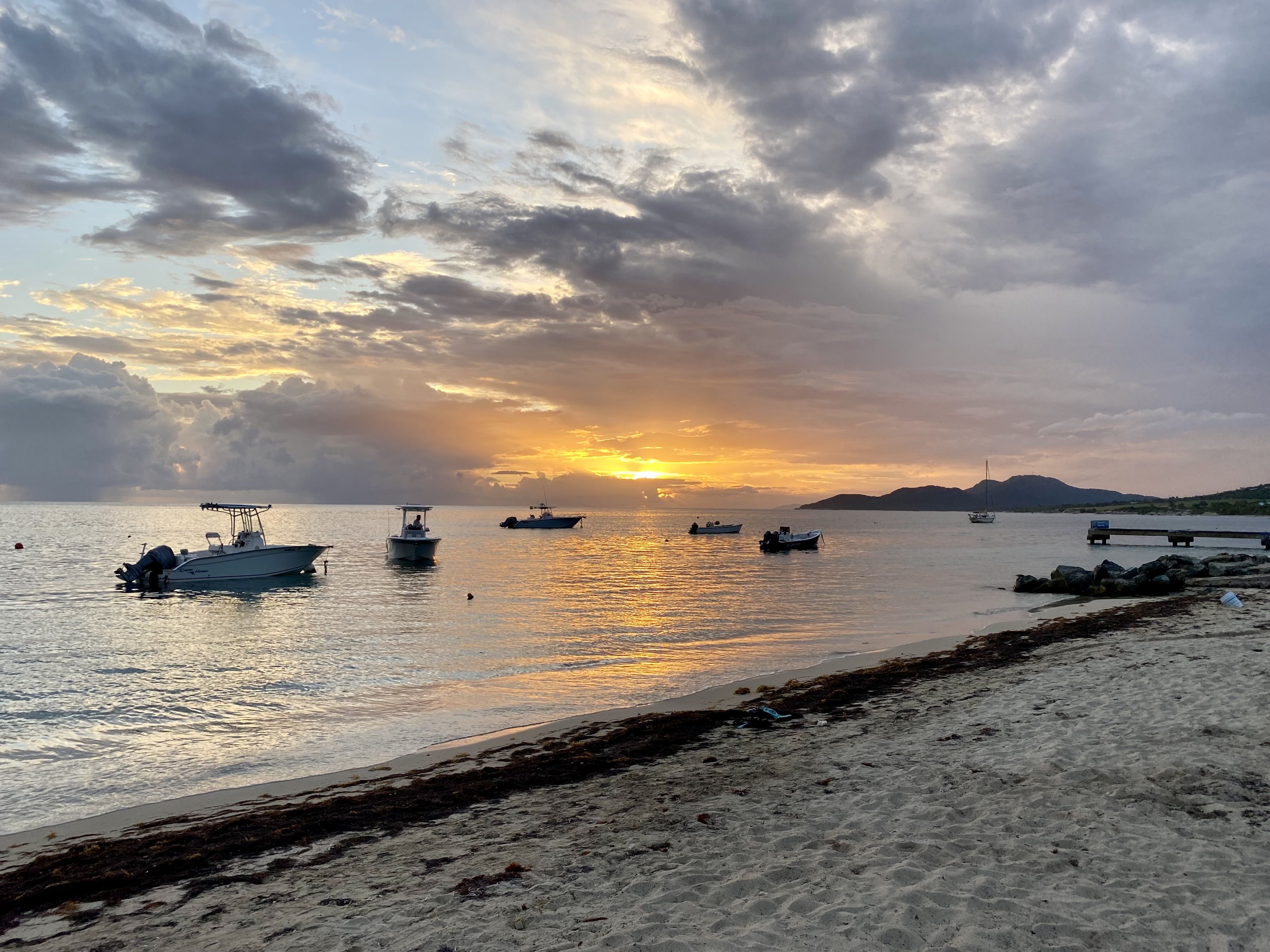 🏝️ Catch the early ferry to Vieques (plan and call ahead, seriously, because the service is unpredictable) and rent yourself a golf cart for a whirlwind tour of some of the most beautiful beaches in the world.
Going counter-clockwise around the small island, you can hit El Gallito, Playa Grande, Black Sand Beach, Playa La Media Luna, Mosquito Bay Beach, Caracas Beach and Sea Glass Beach in a day.
The bottom line: Hit me up for more if you want. Have fun!
More Tampa Bay stories
No stories could be found
Get a free daily digest of the most important news in your backyard with Axios Tampa Bay.