The "children's rebellion" of 1914: When skating was a crime in Tampa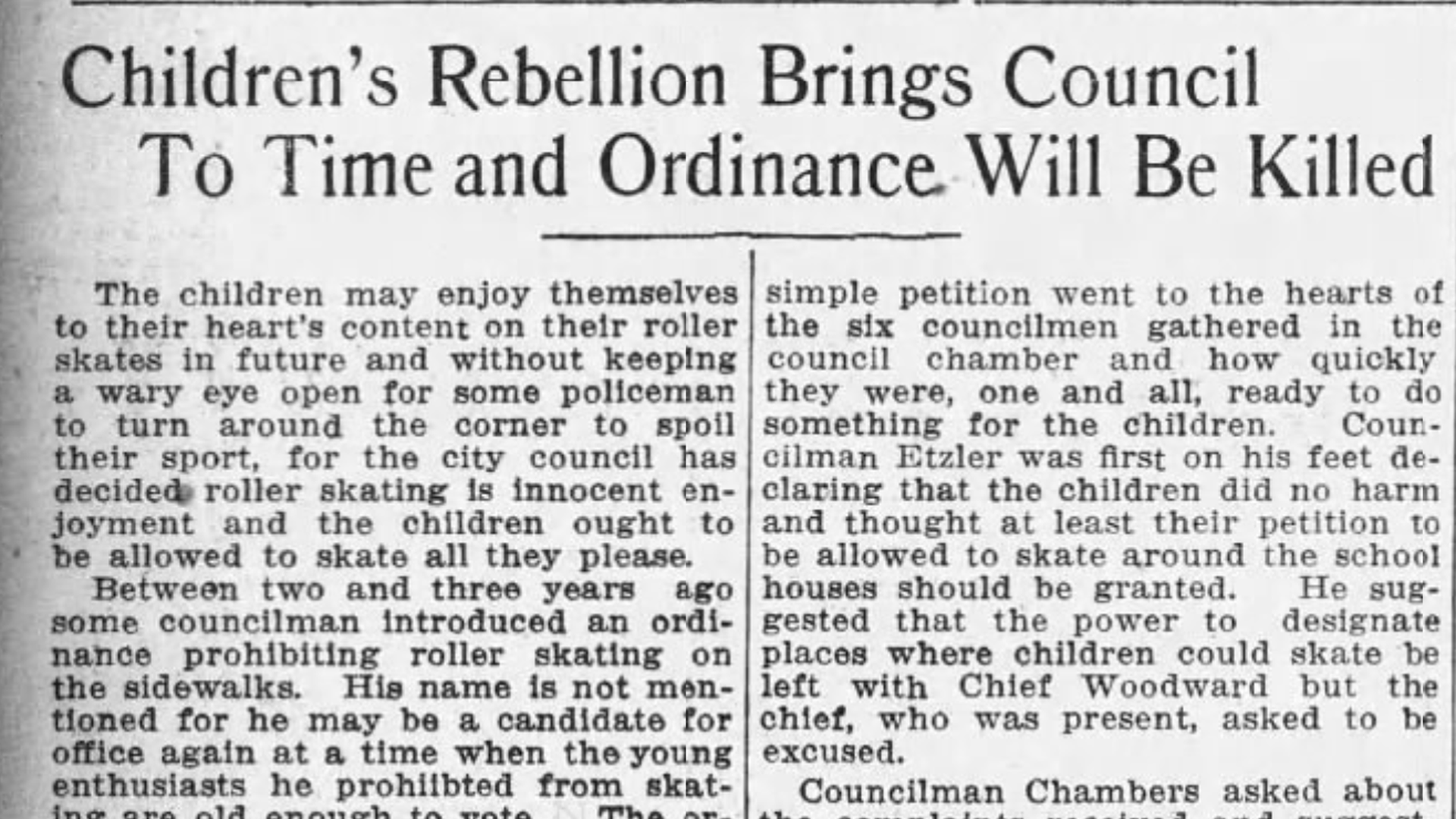 One hundred nine years ago this week, the children of Tampa staged a swift and successful protest on City Hall and forced officials to roll back a Draconian ordinance that made roller skating a crime.
Why it matters: Tampa Bay's lively skate scene — from the Gay Commie Skate Crew activists to CIB to the annual Soul Roll Invitational — has the all-but-forgotten "children's rebellion" of February 1914 to thank.
Flashback: In May 1911, after allegedly receiving complaints from unnamed residents about kids zipping dangerously down city streets on eight wheels, City Council drew up what would become Tampa Municipal Ordinance No. 555.
Section 1 made it "unlawful for any person to skate or use roller skates for the purpose of skating" on any city sidewalk.
Section 2 imposed a fine or up to 10 days in prison. For skating.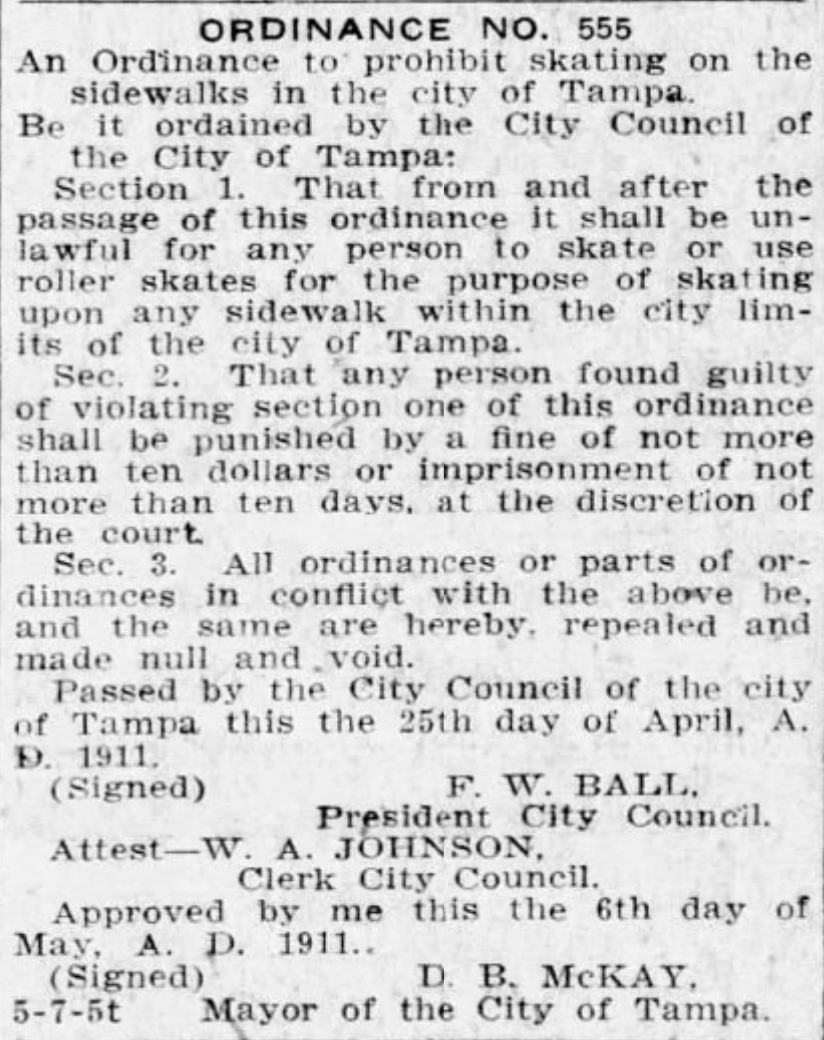 Background: Roller skating began to catch on after James Plimpton "revolutionized the roller skate" with the quad-skate design in 1863, according to the National Museum of Roller Skating.
By the early 1900s, skating had swept across most American cities. Tampa was a little behind the trend, but by 1913, you could buy Barney & Berry Skates for $2 a pair from Knight & Wall Co. on the corner of Lafayette and Tampa streets.
Officials in several cities responded by outlawing the newfangled hobby.
Of note: The Tampa ordinance was signed by powerful Mayor DB McKay, publisher of the Daily Times, whose grandfather served as mayor and whose father served as county commissioner.
Yes, but: Per the newspapers of the day, the city police weren't keen on enforcing the law right off the bat.
But by early 1914, complaints had reached the police chief. He ordered his officers to stop the skaters, for their own good.
The kids were outraged, so they organized.
What they did: They crafted a letter that was short and to the point:
"We, the young citizens of Tampa, beg your honorable body to reconsider city ordinance No. 555, and allow us the privilege of skating on the sidewalks," read the petition, signed by 35 youths. "If this is impossible, please allow us to skate on all sidewalks around our public schools, or designate some other place where we may skate."
What happened: At a meeting Feb. 11, 1914, one councilman said the skaters had done no harm. Another said the complainants were likely from "the same class of people who would object to a horse trotting by their houses."
"Let's give the children of Tampa a chance to have all the enjoyment possible," one councilman said.
Council voted unanimously to let the kids skate, a right we've enjoyed for nearly a century.
More Tampa Bay stories
No stories could be found
Get a free daily digest of the most important news in your backyard with Axios Tampa Bay.