How readers across Tampa Bay would fill Tropicana Field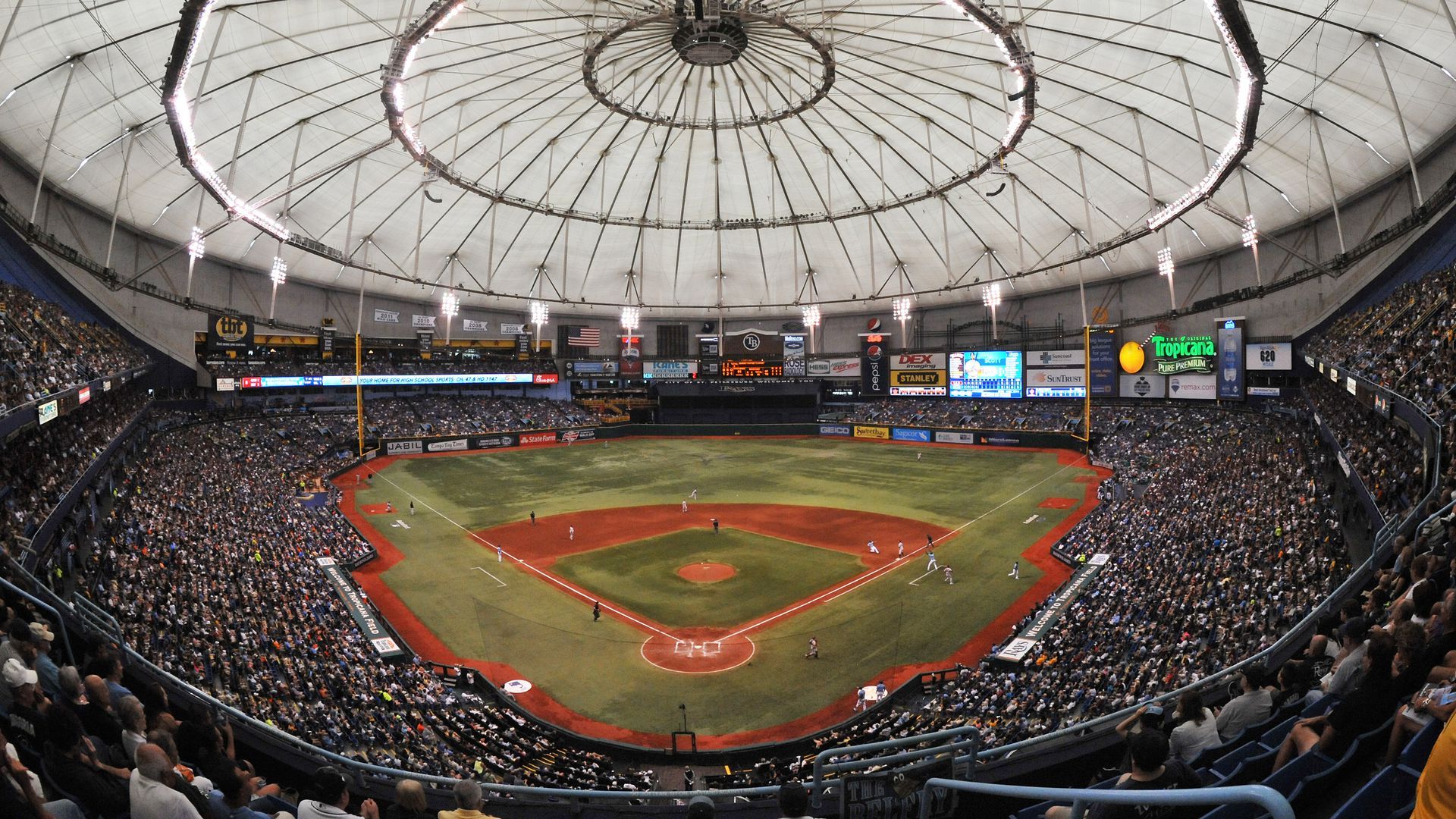 We asked for readers' ideas on Tuesday to fill the seats during the last 10 home games for the red-hot Rays. And you delivered — more than 100 emails telling us what's what.
You highlighted the problems — the location, the convenience of TV, how it's just un-American to charge $12 for a beer.
The takeaway: Many of you believe the Rays are doomed because the constant threat of leaving — real or imagined — has turned off thousands of fans and would-be fans.
"I live a couple of blocks from the Trop, but I have stopped going because I feel the decision to relocate is already made," wrote Jim Willson.
Jim thinks a post-game public Q&A with Rays owner Stu Sternberg facing fans would fill the Trop a time or two.
The Trop is on the wrong side of the Bay?
Your solutions: Run shuttle buses from International Plaza and downtown Tampa (let's call them "party buses") and boost inter-city public transportation in general, including ferry services from Tampa (let's call them "booze cruises").
"Pick Tropicana Field up and transport it to the Florida State Fairgrounds," wrote Kenny Charnell. You'd move it to Ybor, downtown Tampa, the Hard Rock. You wouldn't move it at all.
But no one would move it to Montreal.
Pricing?
"How about a general admission game?" wrote Jim Sirrianna. "All seats $10, sit where you want."
"They also could offer FREE PARKING," wrote Kathie Brown. "$20 to park in a lot that is a fraction used is ridiculous."
If all that fails? "$1 beers," wrote Conor Ridlon.
Locker-room loyalty?
What if all the Bucs and Lightning players and owners pooled their resources, bought the empty seats and gave the tickets away, wrote Ann Celeste Paterson, in a show of solidarity?
Several of you think Tom Brady will have all the answers, but none of you have his email address.
Not … more?
"Get rid of the cow bell," wrote Tony Hedrick.
But, but, but: More safety during COVID. Many of you aren't going to games until you're made to feel safe again.
More Tampa Bay stories
No stories could be found
Get a free daily digest of the most important news in your backyard with Axios Tampa Bay.