How a Bay Area woman first challenged abortion pill ban in 1992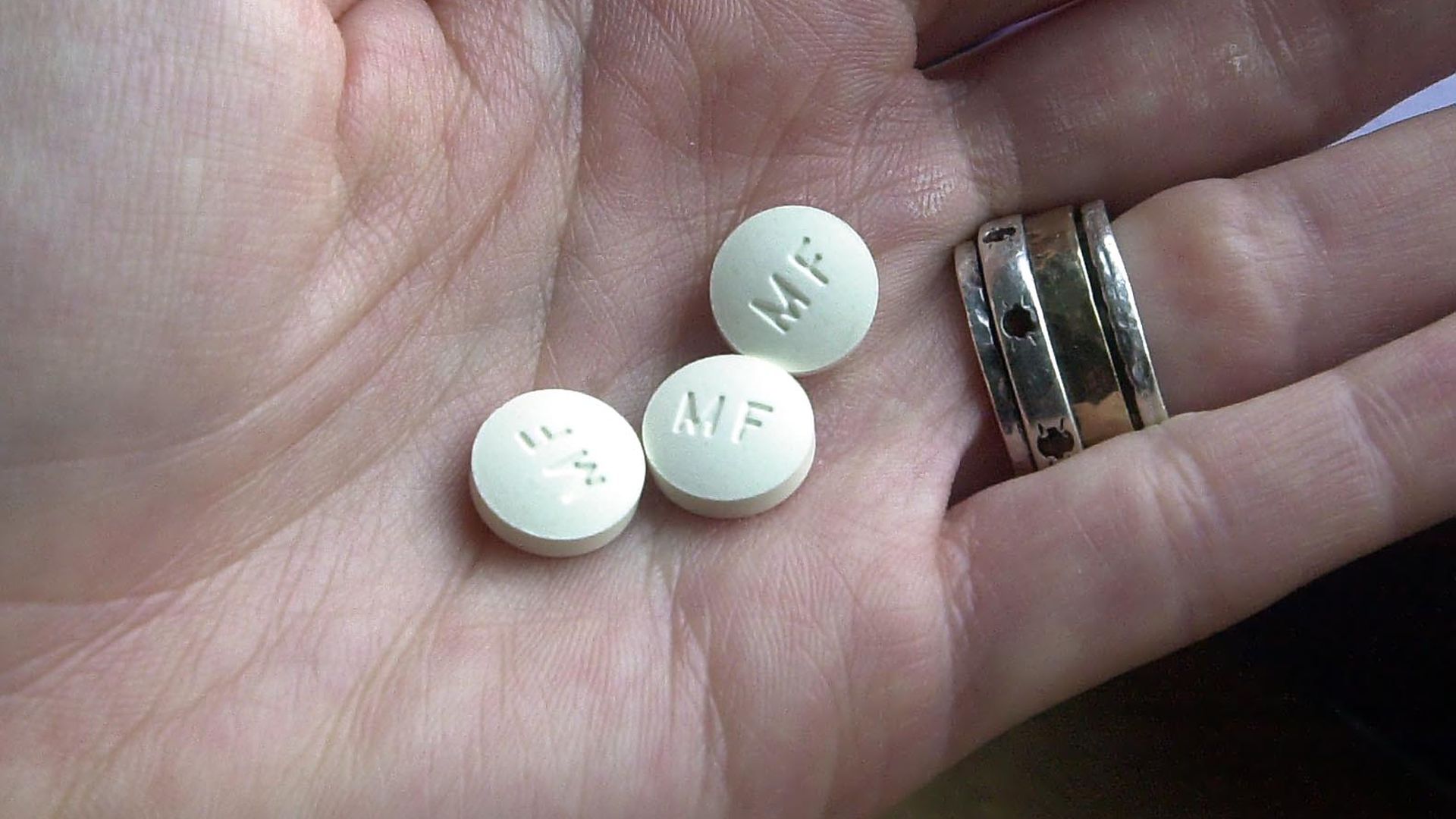 Abortion pills have become the next battleground in the U.S. — but few may know the story of how they first got approved for use.
Driving the news: A federal appeals court upheld this week portions of a ruling that limit access to the widely used abortion pill mifepristone, setting up a showdown for the Supreme Court with parallels to the past.
Disputes over the medication first reached the court in 1992, when a 29-year-old woman from Berkeley attempted to enter the U.S. with a supply of pills obtained in Europe.
Context: At the time, the Food and Drug Administration (FDA) barred imports of mifepristone, one of two drugs used for abortions today, even though it had proved vastly safe in France.
FDA officials pointed to concern about health hazards, but abortion rights advocates countered that the ban was a political effort targeting reproductive choice.
The movement was looking for its next Jane Roe, and they found her in Leona Benten, a social worker who was a longtime activist for feminist causes and LGBTQ rights.
Benten, who had called into an abortion clinic in Oakland about ending an unwanted pregnancy, quickly agreed to be part of the fight.
How it happened: Benten was six weeks pregnant when she traveled abroad to access RU-486, the French-made drug now known as mifepristone.
Lawrence Lader, president of Abortion Rights Mobilization, helped arrange the trip for her and intentionally notified U.S. customs agents of what she'd be bringing back from London.
Landing in New York City, Benten was met by federal officials on the tarmac, who confiscated the pills. Her lawsuit was filed shortly after.
What she said: "I had no idea about how much attention this was going to get," she said in a 1992 interview with the New York Times.
"I'm not very hopeful right now that I'll be able to get the pills on time," added Benten, who had to take them within the first eight weeks of pregnancy for efficacy. "But sooner or later, RU486 will be available to American women."
The result: The case was quickly splashed across headlines, and though a district court ordered the federal government to return the pills, an appeals court blocked the ruling.
The big picture: Benten ultimately got a surgical abortion, but she was right about what the case would trigger.
The national spotlight led Rep. Ron Wyden (D-Ore.) to introduce a bill that would overturn the ban on RU-486 in July 1992.
Though it didn't pass, it gave President Clinton momentum to order a probe into mifepristone's efficacy once he took office.
The clinical trials culminated in the FDA's approval in September 2000 — eight years after federal officials seized the 12-pill dose from Benten.
More San Francisco stories
No stories could be found
Get a free daily digest of the most important news in your backyard with Axios San Francisco.