Appeals court upholds parts of ruling that limit abortion pill access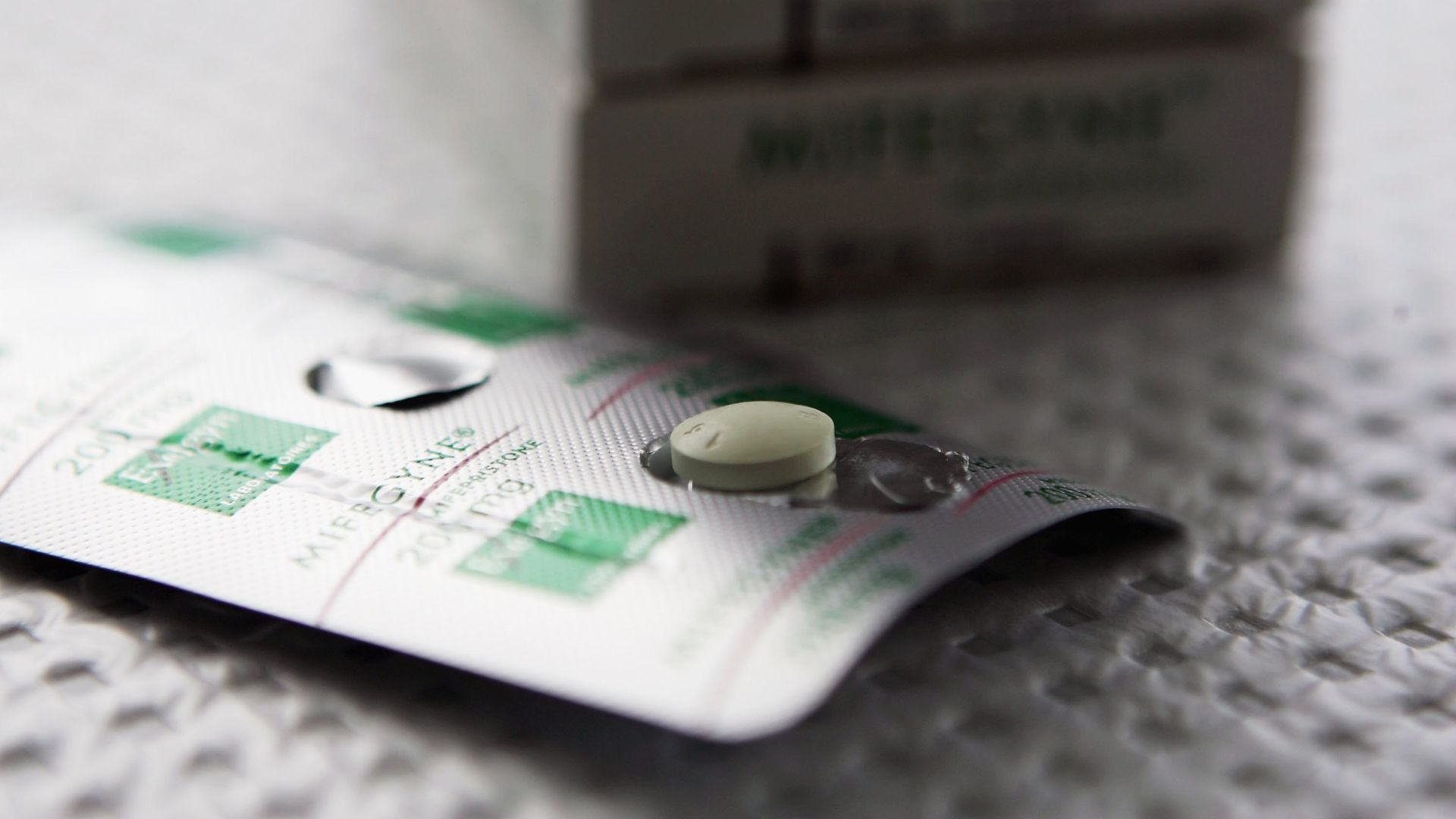 A federal appeals court on Wednesday upheld portions of a ruling that limit access to the widely used abortion pill mifepristone.
Driving the news: The ruling by the U.S. Fifth Circuit Court of Appeals in the high-stakes legal battle over the pill won't have immediate impacts on the availability of the medication.
The three-judge panel held that the Food and Drug Administration failed to take into account safety concerns when it made mifepristone more easily accessible in 2016.
The Department of Justice will seek a Supreme Court review of the decision and is "committed to defending the FDA's scientific judgment and protecting Americans' access to safe and effective reproductive care," a spokesperson told Axios in an emailed statement.
The FDA said in a statement that it "does not comment on possible, pending or ongoing litigation."
Catch up quick: In April, the Supreme Court ruled to maintain access of mifepristone while a challenge to the FDA's approval played out. The ruling stayed a lower court decision striking the drug's approval.
The Supreme Court returned the case, which originated in a U.S. district court in Amarillo, Texas, to the New Orleans-based 5th Circuit Court of Appeals.
In doing so, justices fully stayed U.S. District Court Judge Matthew Kacsmaryk's March ruling, which not only added restrictions to mifepristone, but also halted the FDA's overall approval of the drug, which was granted in 2000.
The 5th Circuit had partially blocked Kacsmaryk's ruling, saying that the 2000 approval could stand, but reinstated limitations that the FDA had lifted over the years, including an in-person dispensing requirement.
The Supreme Court's order has temporarily prevented restrictions from taking effect.
By the numbers: Medication abortions account for 53% of abortions in the U.S., and 98% of those used mifepristone.
Don't forget: Last year, in striking down Roe v. Wade, justices argued that the Supreme Court did not have the authority to create a national abortion policy.
Conservative Justice Samuel Alito wrote in the majority opinion that the court could not regulate abortion, adding that that power rested with the "people and their elected representatives."
Editor's note: This story has been updated with comment from a Department of Justice spokesperson and additional background and reporting.
Go deeper