Mayor Nirenberg looks to transform San Antonio government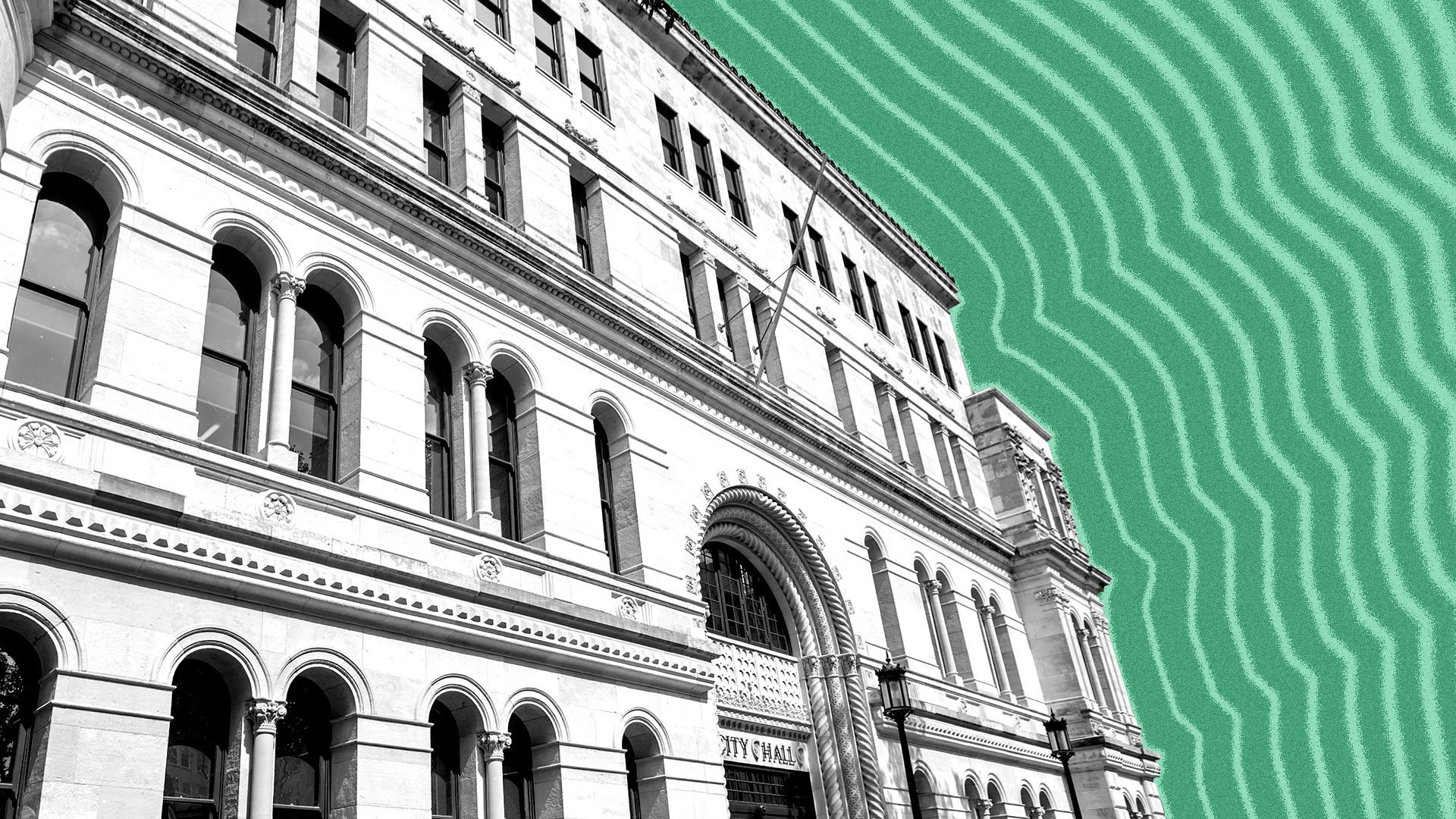 Sweeping changes could come to San Antonio city government as Mayor Ron Nirenberg rounds out his final term.
What's happening: The city will consider asking voters to let City Council members serve longer terms and collect higher pay, remove the cap on the city manager's pay and tenure, expand the number of council districts and draw council district boundaries more independently.
Nirenberg this week appointed a Charter Review Commission and tasked it with exploring those questions, among others.
Why it matters: City Council members are paid $45,722, equivalent to the then median household income in San Antonio when it was set in 2015. But the city's median income has risen to $55,084, leading to concerns that not everyone can afford to hold local public office.
The city's rapid growth also means each council member represents far more residents than they used to.
How it works: San Antonio's City Charter dictates how the city government operates. It can only be amended every two years by a public vote.
The charter was last amended in May 2021, when voters approved a change to allow the city to spend bond money on affordable housing.
What they're saying: Nirenberg tells Axios he's been interested in addressing most of the charter amendments since he was first elected in 2017, but this is the first chance he's had to put a full charter review on the ballot.
"The issues in the charge are ones that have been discussed in some cases for many years," Nirenberg says.
He's told the commission to gather public input on the amendments.
The big picture: Nirenberg is looking to amend the charter in November 2024, per a memo to the City Council. That would put local governance on the ballot during a typically high-turnout presidential election.
"That would be the best opportunity to get the most representative sample of our community on these issues," Nirenberg says.
Details: Nirenberg appointed 15 members to the review commission, including two co-chairs. Five of the members also served on the city committee that redrew council district boundaries following the 2020 Census.
Some members include:
Bonnie Prosser Elder, general counsel at VIA and former redistricting co-chair
Frank Garza, former city attorney
Pat Frost, Frost Bank president
Bobby Perez, general counsel for Spurs Sports & Entertainment
Shelley Potter, former SAISD union president and former redistricting co-chair
What's next: Nirenberg asked the Charter Review Commission to convene as soon as possible and recommend changes to the City Council by June.
City Council member pay and term length
City Council members currently serve a maximum of four two-year terms.
Details: The commission will consider whether that should change to a maximum of two four-year terms.
What they're saying: "Not constantly putting our voters through perpetual political cycles — I view (that) as a potentially positive outcome," Nirenberg tells Axios.
Plus, the commission will consider whether council member pay should "more accurately reflect the city's cost of living and lower barriers to participation in city government," per Nirenberg's memo.
City manager pay and tenure
City manager Erik Walsh was appointed in 2019, earning the top salary allowed by the City Charter off the bat.
Flashback: San Antonio voters in 2018 passed a charter amendment that limited future city managers to a salary no more than 10 times that of the lowest-paid full-time city employee, and an eight-year tenure. The proposition passed with 60% of voters in support.
The measure was widely seen as a reprimand of former city manager Sheryl Sculley, who had a base salary in 2019 of $475,000 and served for nearly 14 years.
Business leaders have since sought to undo the limits on the city manager position, worried in part about losing Walsh.
Nirenberg wants to keep the city's top unelected post competitive, he tells Axios.
City Council boundaries, redistricting independence
San Antonio has 10 single-member City Council districts. Each council member represents more than 140,000 people.
Zoom out: Smaller cities have more council districts. Dallas has 14 council members and a city population of about 1.3 million.
Supporters believe a larger council would lead to better representation, allowing council members to focus on a smaller pool of residents.
Meanwhile, districts are redrawn every decade based on population changes seen in the Census.
Council members last year appointed an independent redistricting committee that redrew districts following the 2020 Census.
It was the first time city redistricting played out in the public eye and not directly among council members.
Nirenberg asked the Charter Review Commission to consider codifying an independent redistricting committee.
City ethics review
The commission will study whether the city should have the ability to appoint an independent ethics auditor with a legal background.
Plus, they will decide whether the existing Ethics Review Board should be more autonomous, or if other changes could strengthen its effectiveness.
Currently, City Council members appoint members to the Ethics Review Board.
The board is charged with investigating complaints about ethics, lobbying and campaign finance.
More San Antonio stories
No stories could be found
Get a free daily digest of the most important news in your backyard with Axios San Antonio.