Richmond casino referendum draws record campaign cash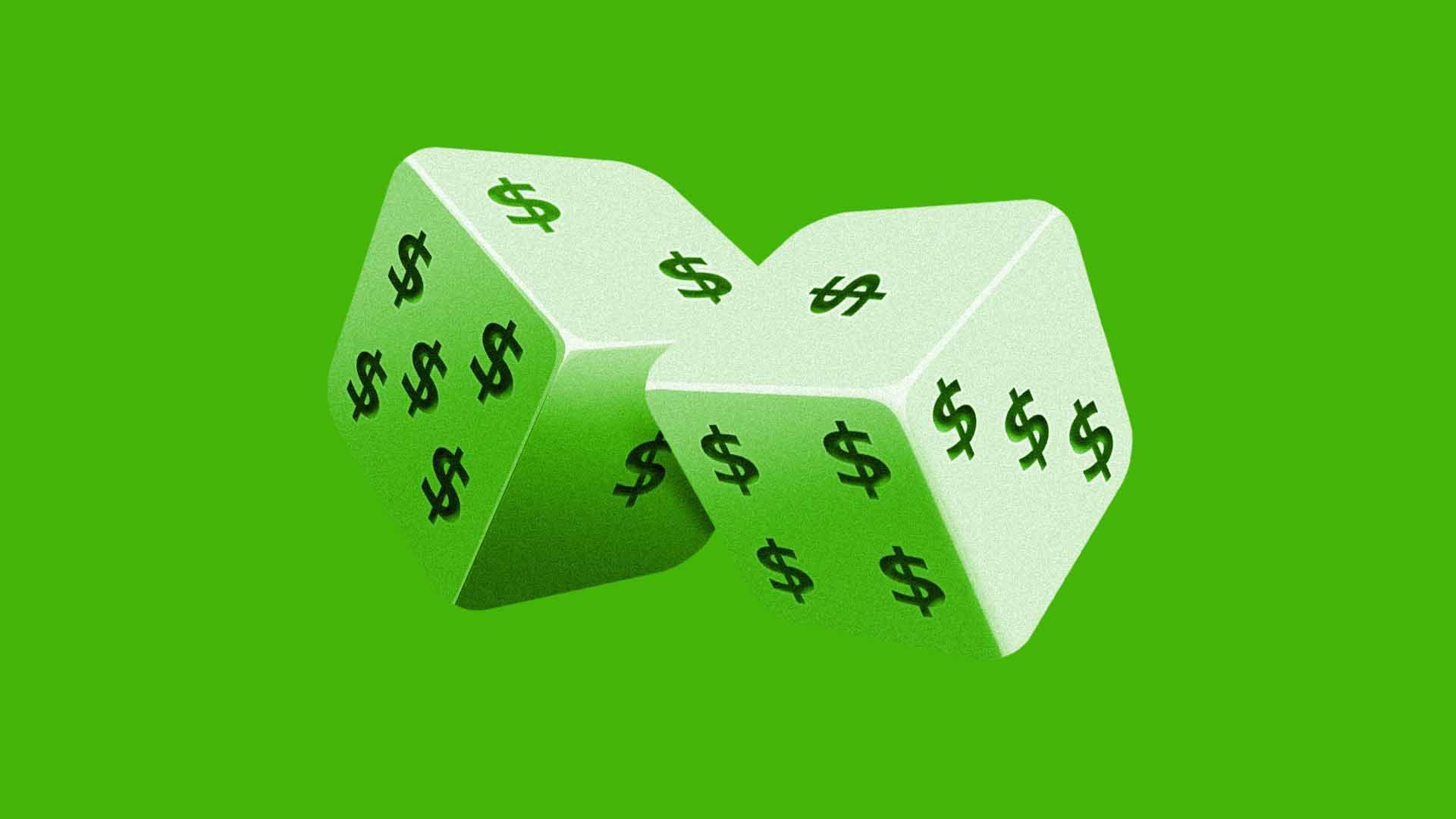 Get ready to hear a lot of pro-casino messages.
What's happening: The developers behind a proposed casino in south Richmond have dumped a record $8.1 million into this year's referendum campaign.
Why it matters: It's an astonishing amount of money to spend on any campaign in Virginia, let alone a local ballot measure.
The fat bankroll gives casino supporters more than enough money to saturate the region in advertisements and mailers between now and Election Day.
Developers also hinted at an extensive canvassing campaign.
What they're saying: "We're engaging in real, two-way conversations with Richmonders in every neighborhood in the city, which requires resources, but it's worth it to make sure citizens know the positive impacts of this new project and the many citywide benefits it will deliver," said Michael Kelly, a spokesperson for the project.
Of note: The donations funding the pro-casino PAC are the largest single corporate contributions in Virginia history, per campaign finance records compiled by the Virginia Public Access Project.
Urban One, which won the contract to develop the project, contributed $3.9 million last month.
And Churchill Downs, now a partner in the development, contributed $3.1 million in cash.
Context: The total contributions are more than three times the $2.6 million casino supporters spent during the 2021 referendum.
That also dwarfs the cost of successful casino campaigns in other Virginia cities, where spending ranged from $167,000 in Danville to a little more than $1 million in Bristol, per VPAP.
Meanwhile, the leading anti-casino PAC, No Means No Casino, raised just over $142,000 so far, per VPAP.
Nearly all of that was contributed by local philanthropists Jim and Barbara Ukrop.
Opponents of the development expressed exhaustion at the prospect of having to organize a second time against a well-funded corporate opponent.
"This time around my fear is that the grassroots interests won't have the resources and energy to put up the same kind of fight, but the moneyed interests and politicians do," David Dominique, who helped lead opposition during the 2021 campaign, told Axios.
"That's why I see this as an unfair fight."
Flashback: The 2021 vote
Of five Virginia cities authorized to hold gambling referendums, Richmond is the only one to have voted an initiative down.
What happened: The project lost the 2021 referendum by about 1,500 votes or just under two percentage points in a vote that was sharply divided by race and geography.
The more white voters in a given city precinct, the more no votes the project received, an Axios analysis found.
Meanwhile, majority-Black neighborhoods in the immediate vicinity of the project overwhelmingly supported the proposal.
The bottom line: "White progressives are really at odds with where a lot of the African American community are on this," veteran political commentator Bob Holsworth told Axios.
Developers bet on a rebrand
Casino developers are hoping a new name will change some votes this year.
What's happening: Urban One, the lead developer and one of the country's largest Black-owned entertainment companies, is taking its name off the project.
Instead of calling it "One Casino and Resort," the project is being pitched as "Richmond Grand Resort and Casino."
Between the lines: A message of Black uplift was front and center in the 2021 campaign, with Urban One and other supporters emphasizing that this would be the only Black-owned casino in the country.
So far, that messaging has been absent this time around.
When developers were poll-testing new names and advertising slogans last month, they specifically asked respondents whether it should include Urban One's brand identity, per Holsworth, who told Axios he received and participated in the survey.
What they're saying: Developers told Axios the new name reflects local pride as well as the involvement of Churchill Downs as a 50-50 partner in the project.
"The Richmond grand name just helps better connect the project to the city it's going to be in," Kelly, the spokesperson for the project, told Axios.
Of note: Aside from the new name and new renderings, the only other substantial change to plans for the facility is a promise to include pickleball courts in a 55-acre park surrounding the venue.
Mayor Levar Stoney is also taking a new tack to try to shore up votes.
He's proposing committing half of new tax revenue from the project to fund preschools and early childhood education initiatives.
Flashback: The first time around, city leaders didn't campaign with a specific earmark for new tax revenue in mind.
And an aborted 2022 proposal would have tied approval to a 2-cent reduction of the city's real estate tax.
Details: Stoney is urging City Council members to approve a resolution earmarking $18 million in estimated annual tax revenue for a new Child Care and Education Trust Fund.
Stoney is also proposing building two new childcare centers in south Richmond, as well as $8 million to upgrade city parks. Both would be paid for using a $26.5 million up-front payment that developers will owe the city if the referendum is approved.
"I'm hoping that people who want the city to be a city that supports children come out and vote yes," Stoney said during an announcement earlier this month.
The other side: Opponents have been anything but swayed by the changes.
They argue that rather than helping the local economy, the project will extract wealth from the community and take business away from existing companies.
As for promises the money could fund new childcare initiatives, opponent Allan-Charles Chipman noted that Stoney is about to leave office and it will be up to his successor and future city councils to decide how tax revenue is spent.
He accused Stoney of misleading the public by "acting as if he can bind the future budget of a future council and mayor."
Editor's note: This story was corrected to show that Mayor Stoney is proposing to commit more than half of new tax revenue from the casino project to fund preschools and early childhood education initiatives, not all of new tax revenue.
It was also corrected to state Stoney is urging the city council to approve a resolution earmarking tax revenue for a new Child Care and Education Trust, he is not urging them to approve an ordinance doing so.
More Richmond stories
No stories could be found
Get a free daily digest of the most important news in your backyard with Axios Richmond.