Looking back on Richmond's most iconic famous animals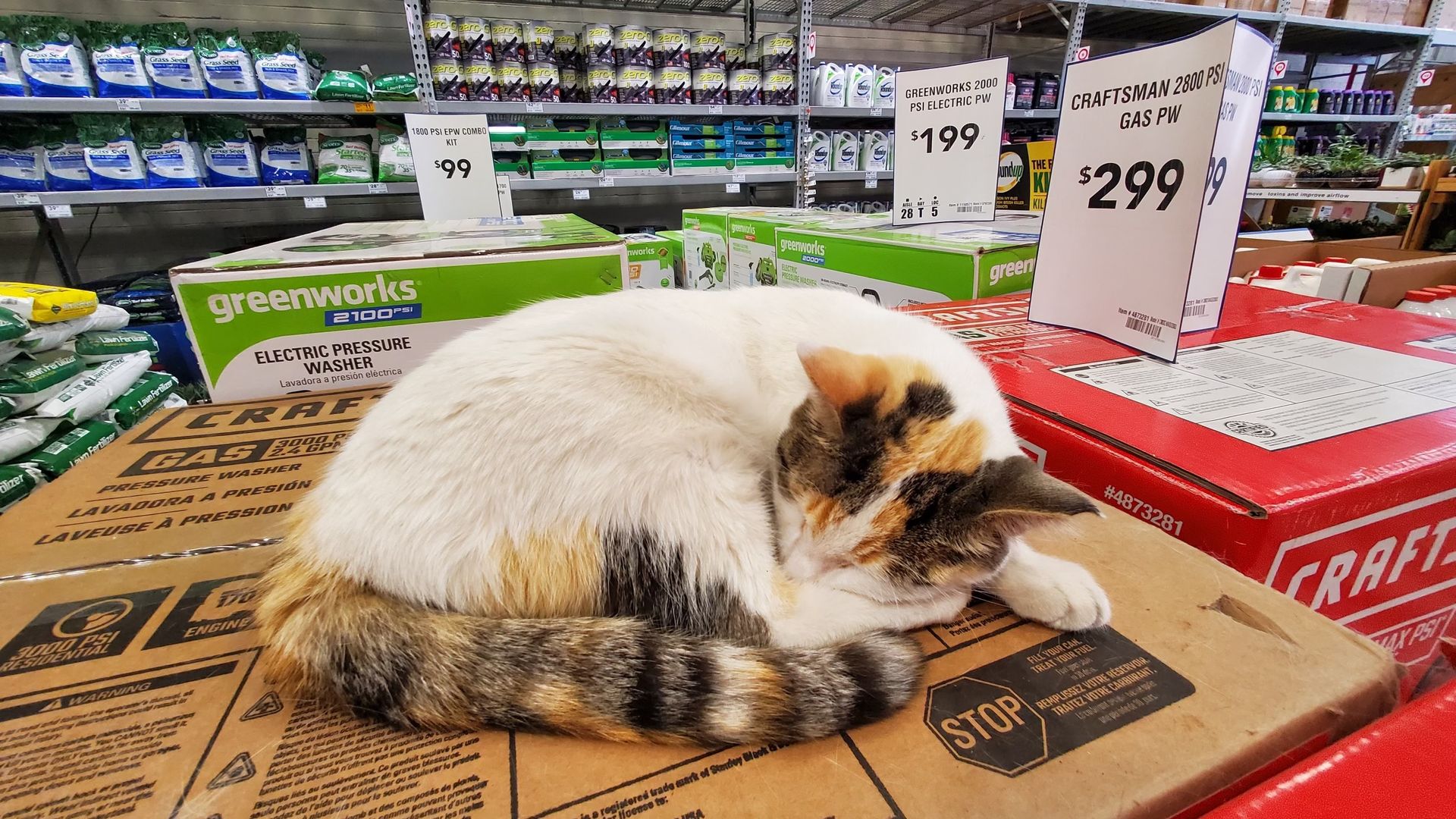 Since Patches, Richmond's viral chunky kitty, has captured the nation's attention, we thought it was worth looking back at some of Richmond's other animal celebs.
Here are just a few of the animal stories that have captured headlines and our hearts.
🐴 Percy
Maymont's miniature donkey and Richmond's OG animal fatty was 100 pounds overweight in 2013, and a decade later, he's officially hit goal weight, Maymont spokesperson Melissa Abernathy tells Axios.
That's right. He's a lean, mean 350 pounds now.
What happens when you bottle-feed a cheetah cub and it can't go back to its litter? You get it a lab puppy, of course.
That's what the zookeeper at the Metro Richmond Zoo did in 2015, and eight years later, Kago (the lab) and Kumbali (the cheetah) are still best friends and sharing an enclosure at the zoo.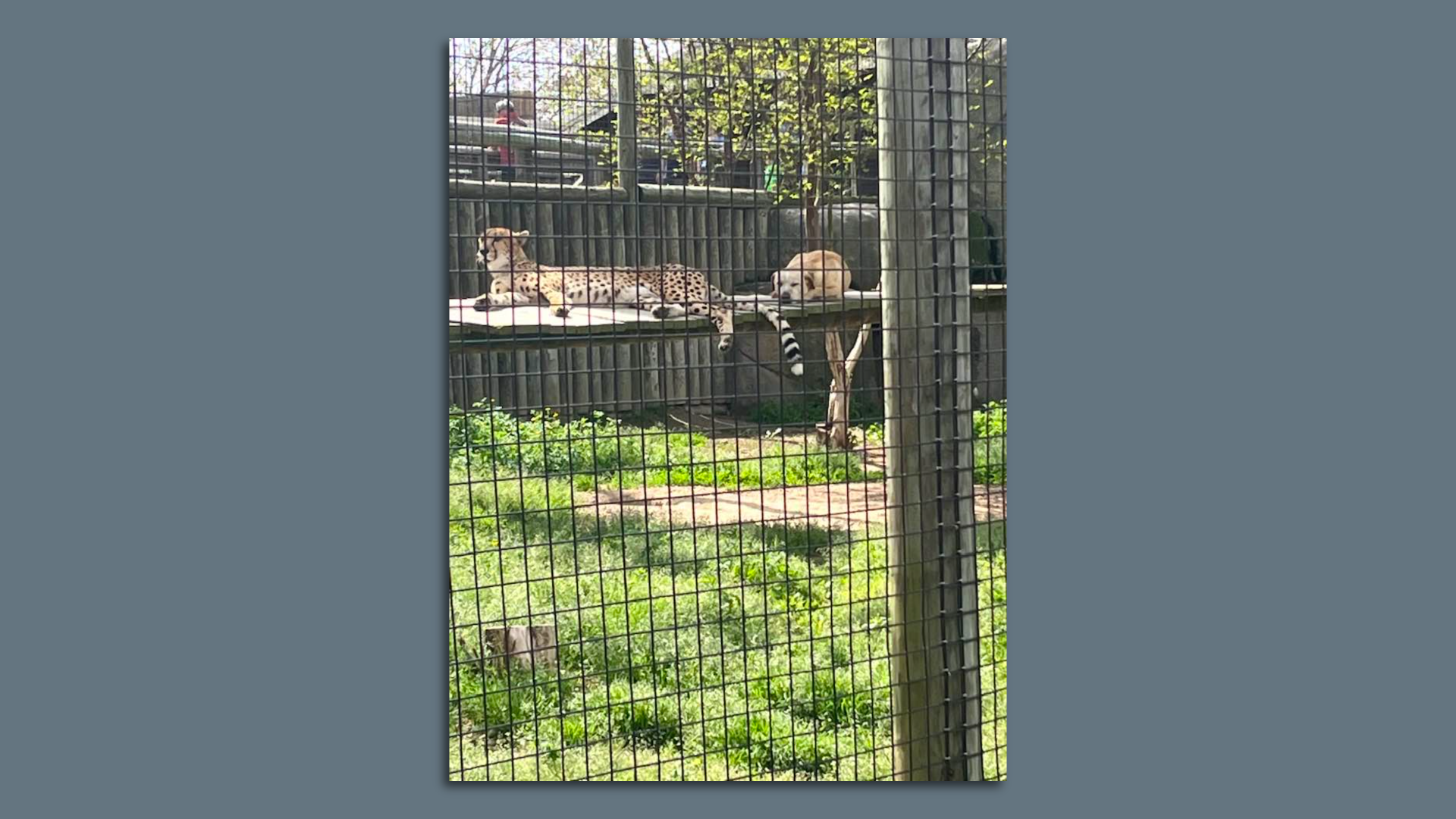 🐟 The VMFA goldfish
Some people ask, "Why?" But Richmonders ask, "Why not?" Why not put some goldfish in this empty pond on a private museum property?
Which is exactly what one man did at the VMFA, where a school of goldfish flourished for four to seven years (no one knows for sure) until a faulty filter led to their untimely death.
🐶 Bagel the Beagle
Richmond's most famous lost dog may never have been found, but thanks to a 2016 poster campaign from its poster-making biz owner (and a subsequent documentary film), Richmonders will forever think of Bagel any time they see a beagle.
🐈 Francine
There are plenty of shops that have cats on the premises, but there's only one Francine, the best shop cat in the history of all shop cats.
Honorable mention:
🤭 The goose that hit Fabio in the face
Poor Fabio. The supermodel was just trying to enjoy a spring day at Busch Garden Williamsburg in 1999, taking the inaugural ride on Apollo's Chariot, when wham — a goose, right in the face. And we will never forget.
More Richmond stories
No stories could be found
Get a free daily digest of the most important news in your backyard with Axios Richmond.