What's slowing down the GRTC Pulse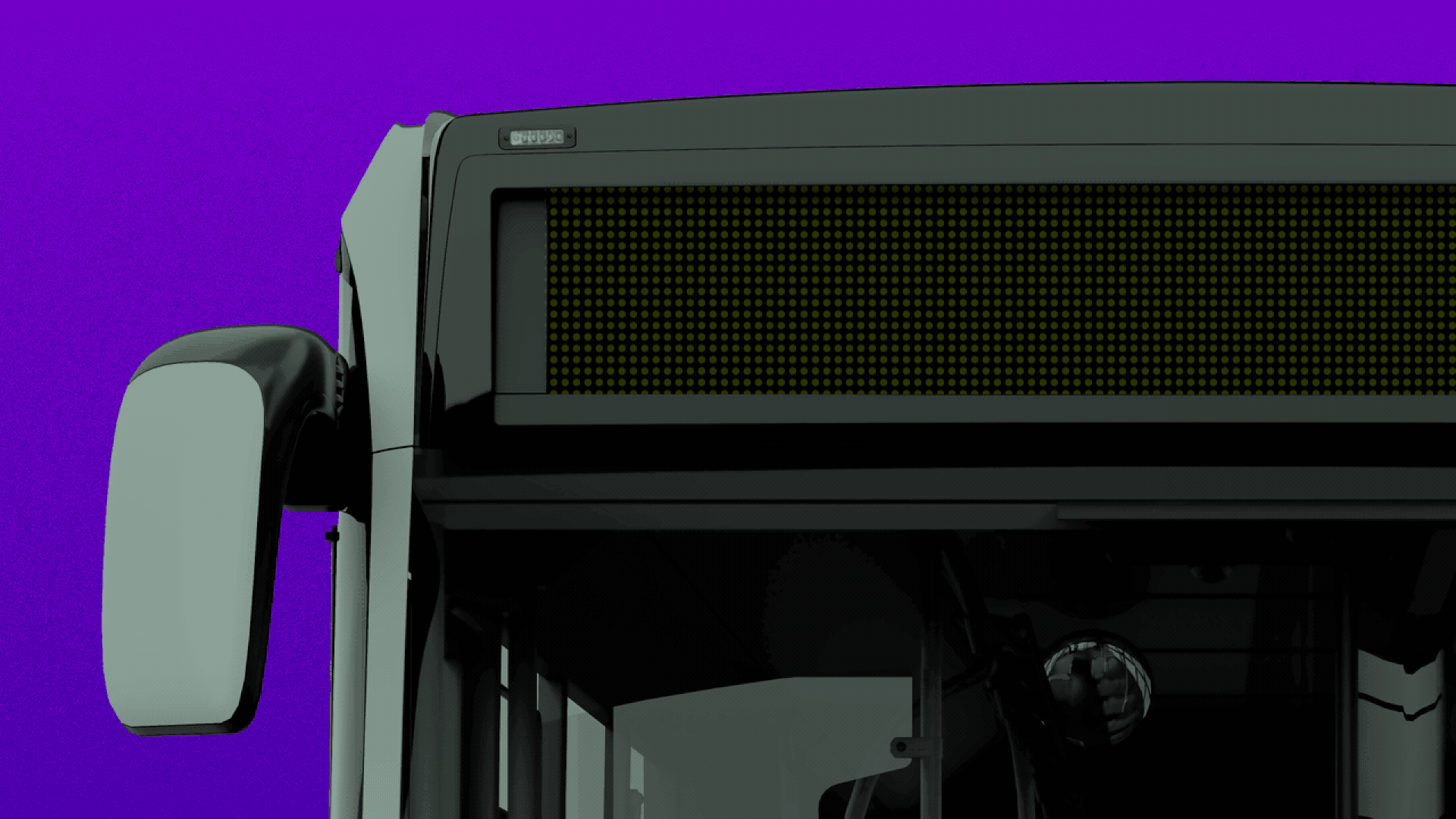 Five years after its launch, the Pulse looks like it might be suffering from an irregular heartbeat.
What's happening: The city's first rapid transit line beat ridership goals and is regularly cited as an example for other cities to emulate.
But the $65 million project has also struggled with reliability problems and, in some cases, isn't any faster than the standard bus line it replaced.
Why it matters: GRTC is in the beginning stages of planning a new north-south bus rapid transit line, so no better time to look at what's working and what isn't with the current system.
🐢 Speed: The Pulse missed its projected runtime goals by as much as 10 minutes.
Before the system opened, planners projected it would take between 29 and 31 minutes to travel the length of the line.
Actual average travel times are between 36 and 40 minutes, according to data provided by GRTC.
It's a mixed bag compared to the standard bus the Pulse replaced.
The Pulse runs at roughly the same speed as its predecessor eastbound from Willow Lawn to downtown but is about five minutes faster on westbound trips between the two stations, per GRTC data on average travel times.
🤷 Reliability: One of the main selling points of the system was service every 10 to 15 minutes, but GRTC has struggled to deliver on the promise.
Pandemic-era staffing challenges that have plagued transit systems nationwide forced the system to abandon 10-minute headways and introduce 30-minute service at night.
In practice, it can be much slower than that, with so many buses out of service some evenings that wait times rise to more than an hour.
👯 Ridership: This is where the Pulse has really shined. Pre-pandemic, it was serving more than double the 3,500 daily riders predicted before launch.
The system's prominent stations with real-time arrival information made the bus system far more approachable for new riders.
Yes, but: While GRTC overall is back to pre-pandemic levels of ridership, the Pulse is still behind.
Planners with the agency have attributed some of that to the line's focus on serving office workers, many of whom now have remote work options.
What they're saying: "I would never get back on a bus. Not in Richmond," former Pulse rider Alexandra McDonald told Axios.
McDonald, a hospitality director at Brambly Park, moved to Richmond from Brooklyn during the pandemic and intentionally chose an apartment along the Pulse's route so she could continue using public transportation.
She said she made it about a year before, exasperated by delays and unpredictable travel times, she found herself in line at the DMV to get a driver's license for the first time in her life.
The other side: Transit advocates still consider the Pulse a major upgrade over the service it replaced.
Wyatt Gordon, a board member of RVA Rapid Transit, says reliability is getting better and a wage hike for drivers recently approved by GRTC should boost hiring and allow more frequent service to resume.
As for the Pulse's slower-than-expected speeds, GRTC spokeswoman Ashley Mason suggested a few potential causes, including higher-than-expected ridership (the more riders, the longer it takes to load and unload at stops) and a series of major construction projects along the route.
Between the lines: Transit advocates blame the city rather than GRTC for not doing more to speed up the Pulse.
Gordon called on the city to be more aggressive about giving buses priority at traffic lights and extend bus-only lanes.
He also questioned the city's decision to allow parking in a small portion of the curb-running bus lanes downtown.
More Richmond stories
No stories could be found
Get a free daily digest of the most important news in your backyard with Axios Richmond.