Tim Kaine pushes for long COVID solutions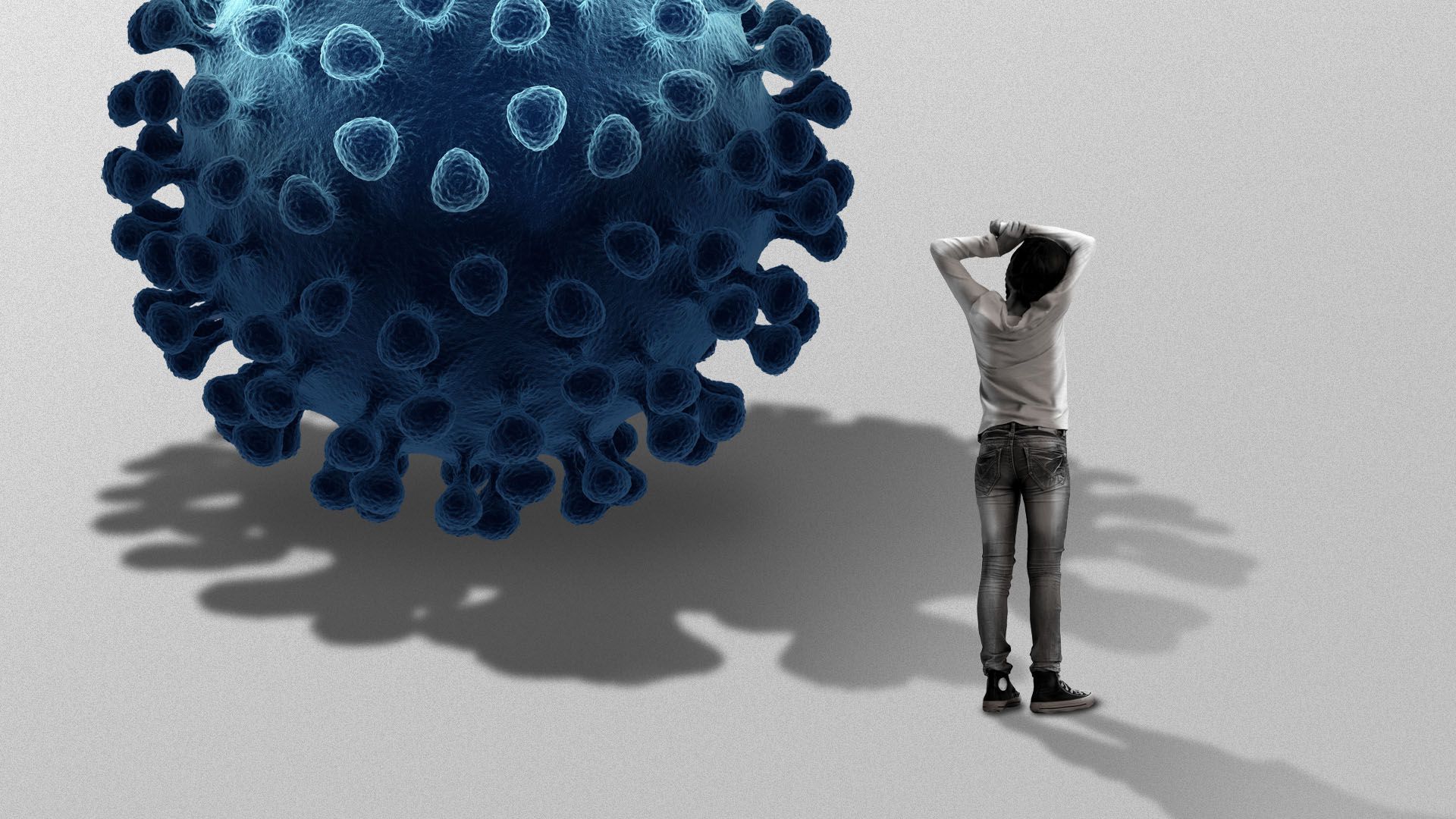 The first long COVID summit in the country to bring a U.S. Senator, federal health officials, state providers and patients together was held in Richmond on Friday. 
Why it matters: Federal leaders are recognizing the need for a coordinated response to stem the impact of long COVID, which has left researchers flummoxed on how to cure the illness disabling millions of Americans like U.S. Sen. Tim Kaine and 1 in 10 Virginians.
Yes, but: The $10 million Congress allocated to research long COVID and possible treatments in December was a steep scale back from the $750 million the Biden administration asked for. 
In Virginia's legislature, the virus has taken a back seat to tax cuts, abortion rights and book banning.
Meanwhile, the chronic illness has had an economic toll, with people out of work for months and long COVID patients struggling to get assistance to offset rising medical costs.
Nearly 80% of Virginians currently experiencing long COVID report having limitations to their day-to-day, per CDC data released Wednesday.
What they're saying: Long haulers need disability support in schools and workplaces and more educated providers that won't dismiss their symptoms, a panel of Virginia patients told the crowd — which included State Health Commissioner Colin Greene — on Friday. 
"I'm navigating a system that is much harder than it needs to be," said Rachel Beale, a Southhampton County resident whose youngest son doesn't remember the last time she wasn't sick.
Eleven-year-old ZZ DeFonde from Prince William County shared how his love of hiking has been replaced with medical appointments and wishing he could feel like himself again.
Zoom in: Rachel Levine, assistant secretary for health at the U.S. Department of Health and Human Services, told Axios the fight against long COVID has become a collaboration involving several federal agencies.   
Clinical trials for potential treatment options are slated to begin this year. 
But, Levine said, "For all this effort to continue,yes. We will need support from Congress."
What's next: The CARE for Long COVID Act introduced by Kaine could jumpstart recommendations from patients if passed this Congressional session, a possibility the senator told Axios could be likely "even in a divided Congress."
More Richmond stories
No stories could be found
Get a free daily digest of the most important news in your backyard with Axios Richmond.