Study: Long COVID kept people out of work for months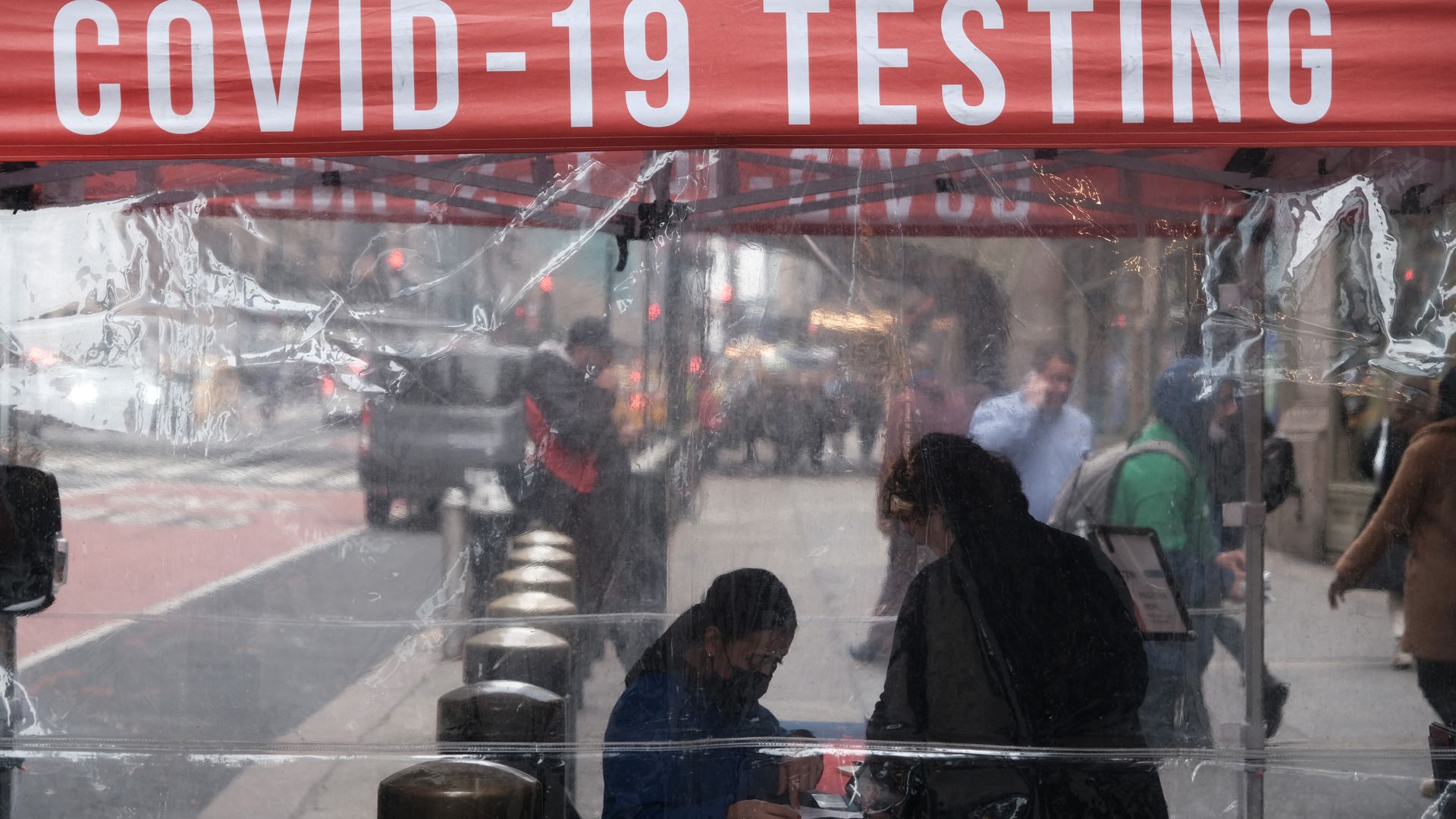 People experiencing long COVID were more likely to be unable to return to work for weeks because of their symptoms or continued to receive medical treatment for their infection after they returned to work, according to a study published on Tuesday by the state's largest workers' compensation insurer.
Why it matters: The New York State Insurance Fund (NYSIF) said the report's findings help contextualize how long COVID affected workers and, by extension, the labor market during the first two years of the pandemic.
Long COVID symptoms can include shortness of breath, cognitive difficulties and symptoms that worsen even with minimal physical or mental effort.
By the numbers: From January 2020 through March 2022, NYSIF received 3,139 established COVID-related workers' compensation claims, 977 of which involved symptoms of long COVID.
Of the 977, NYSIF said 71% of claimants required treatment or were unable to work for six months or more because of their symptoms.
40% of long COVID claimants returned to work within 60 days of infection but were still receiving medical treatment for COVID-19, while 18% — around 5% of all COVID-19 claimants — were unable to return to work for more than a year.
Nearly all claimants with comorbidities or those hospitalized for their initial infection experienced long COVID, the insurer found.
What they're saying: "If broadly reflective, these findings begin to fill information gaps about the labor market, including an underappreciated reason for the many unfilled jobs and the declining labor participation rate since the emergence of the pandemic," the report reads.
"It's a pretty conservative estimate," said Gaurav Vasisht, the executive director and chief executive officer of the insurance fund told the New York Times. "It's not capturing people who may have gone back to work and didn't seek medical attention and may still be suffering, so you know, they're just toughing it out."
The big picture: The report found that the proportion of long COVID to overall COVID-19 claims fell from 44% to 8% from March 2020 to 8% in March of 2022, like a result of increased vaccination rates in New York.
Women were also more likely to experience long COVID symptoms than men, though the reason why is unclear, according to the study.
Go deeper ... Study: Long COVID symptoms may ease within a year
Go deeper