Study: Long COVID symptoms may ease within a year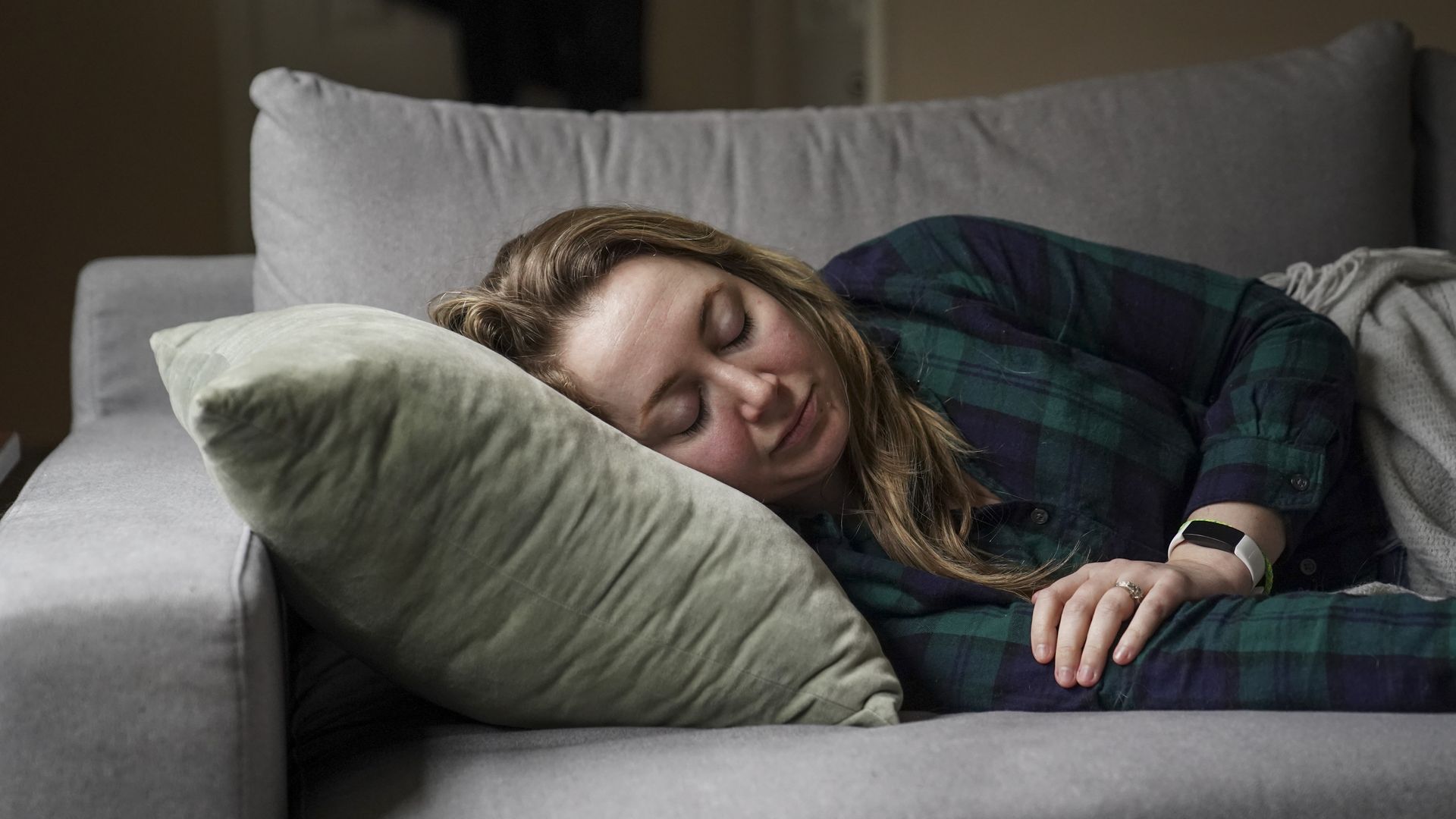 People experiencing long COVID may see their symptoms ease within a year, per a study published in BMJ medical journal Wednesday.
The big picture: The outcome of this new study may provide some hope for the millions of people left newly disabled during the pandemic with a lingering illness that has no effective treatment.
Long COVID symptoms can include shortness of breath, cognitive difficulties and symptoms that worsen even with minimal physical or mental effort.
What they did: Researchers, including study author Maytal Bivas-Benita, analyzed health records in Israel for nearly 2 million people who sought a COVID-19 test from March 2020 until October 2021, seeking documentation of symptoms lasting more than one month.
What they found: Those with a mild initial infection had a significantly higher risk of health outcomes like increased risk loss of smell and taste, breathing issues, palpitations, dizziness, and concentration and memory impairment (brain fog).
But most symptoms from long COVID cleared up within 12 months for the people who had mild initial infections, the study found.
Worth noting: A report from the U.K. Office for National Statistics found that of the 2.1 million people who self-reported long COVID symptoms, 30% said they'd been experiencing symptoms for at least two years.
The Centers for Disease Control and Prevention notes that long COVID conditions can last for years.
Between the lines: Benjamin Abramoff, director of the Penn Medicine Post-COVID Assessment and Recovery Clinic, told CNN the study was "reassuring in that most ongoing symptoms following COVID do improve over the first several months following the acute infection."
However, Abramoff noted that his clinic was still seeing lots of patients who had severe long COVID symptoms that lasted for over a year.
"This is particularly true in those individuals who had severe persistent symptoms early after their acute infection," added Abramoff, who leads the American Academy of Physical Medicine and Rehabilitation's long COVID collaborative, and who wasn't involved in the study.
Thought bubble via Axios' Tina Reed: This is a rare bit of encouraging news about what has thus far remained a mysterious, scary and debilitating condition for millions.
Go deeper:
Go deeper