NC Democrat switches parties, cementing Republican control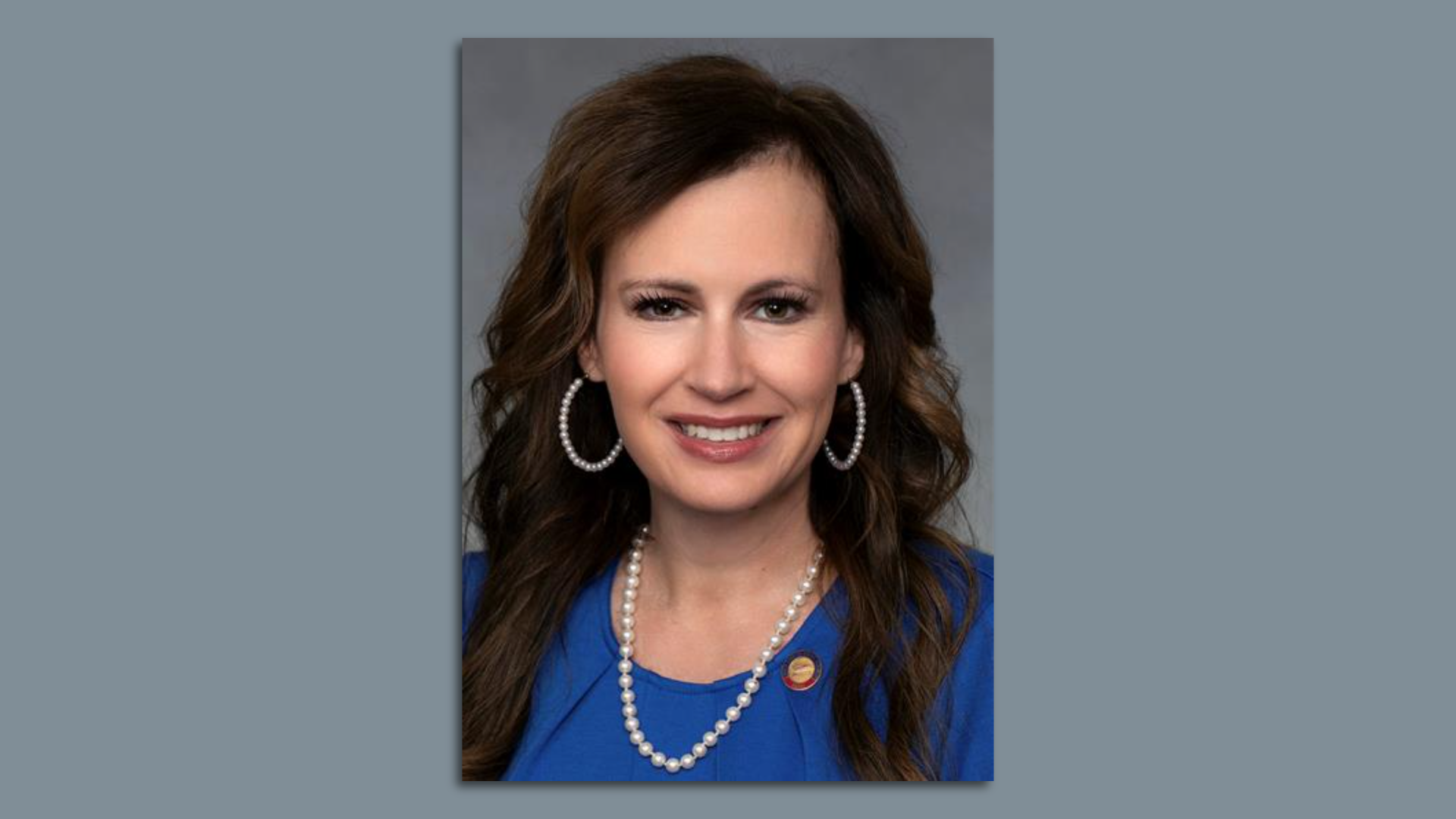 News that a North Carolina Democrat is switching her party affiliation rocked North Carolina politics and made national headlines Tuesday.
Within hours of the news breaking, Charlotte Rep. Tricia Cotham moved to the Republican side of the House floor, politicians across the country weighed in and Democrats both locally and nationally called on her to resign.
Catch up quick: Multiple Republicans told Axios Tuesday that Cotham, who served in the legislature until 2016 and was reelected last year, planned to flip her party affiliation, handing Republicans a supermajority in the legislature.
Driving the news: Cotham held a press conference Wednesday announcing her decision while standing shoulder to shoulder with the state's most powerful Republicans.
Why it matters: The move cemented Republicans' toe-hold in this swing state, rendering Democratic Gov. Roy Cooper powerless to block conservative priorities.
Cotham's switch gave Republicans the votes they needed to override Cooper's vetoes.
Yes, but: Cotham, who has said she had an abortion due to a life-threatening medical condition, is adamant that her views haven't changed even though she left the Democratic party.
"I still am going to stand strong in my convictions. But I'm not going to be pigeonholed on any one particular issue," Cotham said in the press conference. "And I made that very clear in our conversations that there are just some things I'm not changing."
Democrats aren't convinced. The state party held a press conference hours after Cotham's, again calling on her to resign and saying she betrayed voters and no longer represents her district's values.
"This is not about political vendettas," said state Democratic party chairwoman Anderson Clayton. "This is about the constituents that trusted Rep. Cotham to champion their values, who are now left with little reassurance that she will do that."
What they're saying: At the same time, Cooper, Clayton and other Democrats have still said they hope Cotham upholds her values.
"She should still vote the way she has always said she would vote when these issues arise, regardless of party affiliation," Cooper said in a statement Tuesday.
The big picture: Cotham also pointed to the Democratic party as a driver of her decision to leave. The party has become unrecognizable to her, and fellow Democrats have called her a "traitor" and a "spy." She's also received threats, she said.
Flashback: Cotham skipped a vote last week to override Cooper's veto of legislation relaxing some gun laws, which gave Republicans the ability to usher the bill into law.
"I have always been a free thinker, a woman of faith, a person of independent judgment and of common sense. I have always tried to work across the aisle from day one," Cotham said. "When did Democrats become so afraid of independent thought?
The other side: Democratic House minority leader Rep. Robert Reives disputed many of Cotham's claims and said members are encouraged to share their views and speak their mind,
"The only thing I've ever asked is that Democrats don't burn down other Democrats because they have a different view," Reives told reporters Wednesday. "There's nothing wrong with having beliefs that are not traditional, or not what you would expect."
What's next: Whether Cotham will vote the same way she's voted in her time as a Democrat will be tested in the coming weeks, as the legislature votes on a host of issues, including the state budget, anti-trans legislation and education reform.
"If I'm hearing her correctly, and what she's saying, then these will still be issues she will stand strong on, her leadership has given her permission to stand strong on those, and so I look forward to her helping us uphold the veto on those issues," Reives said.
More Raleigh stories
No stories could be found
Get a free daily digest of the most important news in your backyard with Axios Raleigh.