New restaurant Bombolo opens in Chapel Hill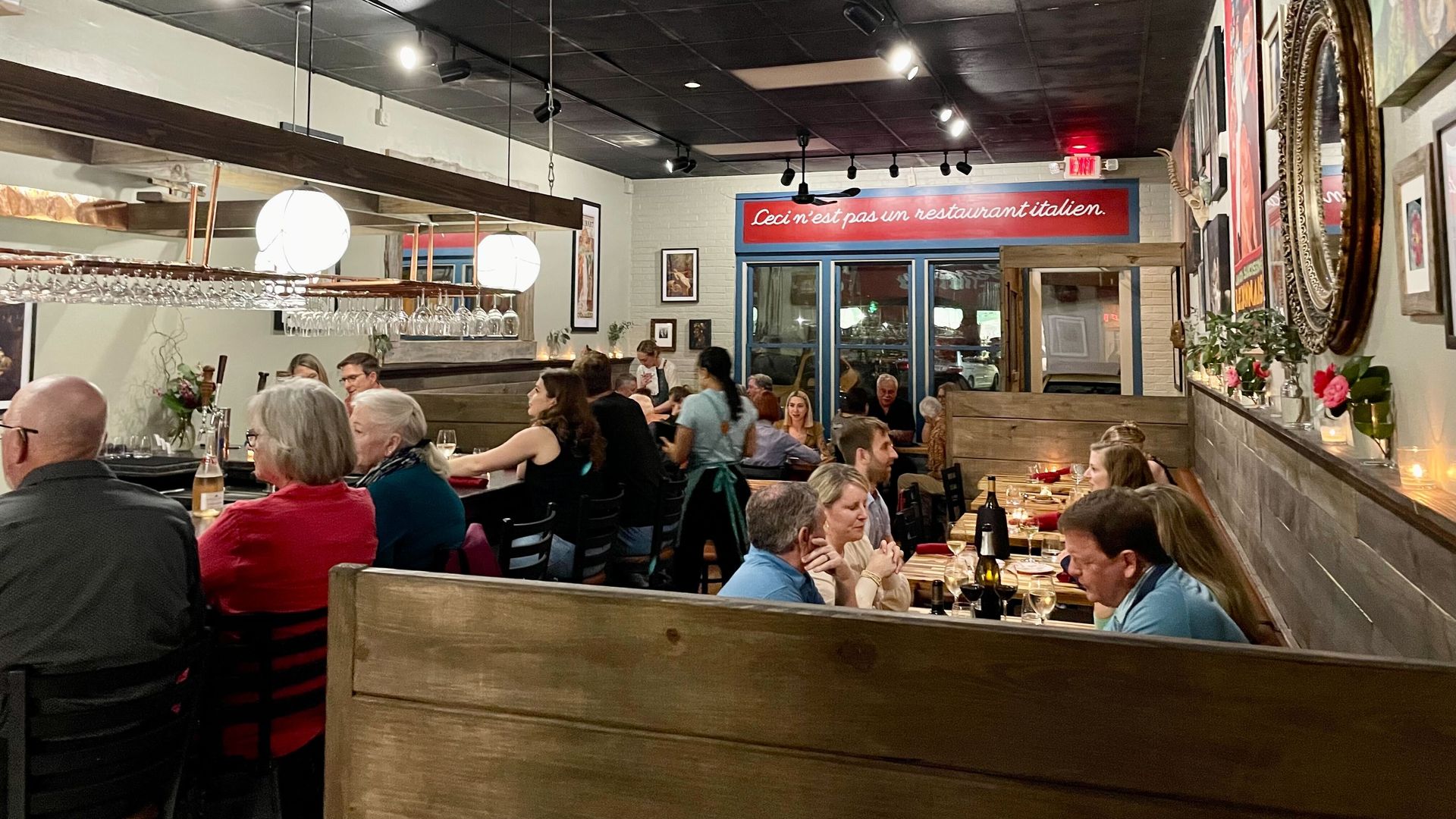 On the wall, above the entrance of Chapel Hill's newest restaurant Bombolo, are the French words "Ceci n'est pas un restaurant italien" — or as it translates: "This is not an Italian restaurant."
It's a tongue-in-cheek play on René Magritte's surrealist painting "The Treachery of Images."
It's also a fitting credo for the restaurant — which is adamant about not being pigeonholed.
Driving the news: Bombolo, one of our most anticipated new restaurants, opened last Thursday in the former home of the French restaurant Kitchen. The walls are now filled with mix-and-match art (including a boar's head!), and a long bar runs down one side of the intimate dining room.
The restaurant is the brainchild of the siblings Garrett Fleming and Eleanor Lacy, who until last year ran Big Belly Que, a barbecue joint, in Chapel Hill.
Fleming, a former "Top Chef" alum, has worked in the Triangle since 2017, when he moved from D.C. to work at Durham's (now-closed) Motto.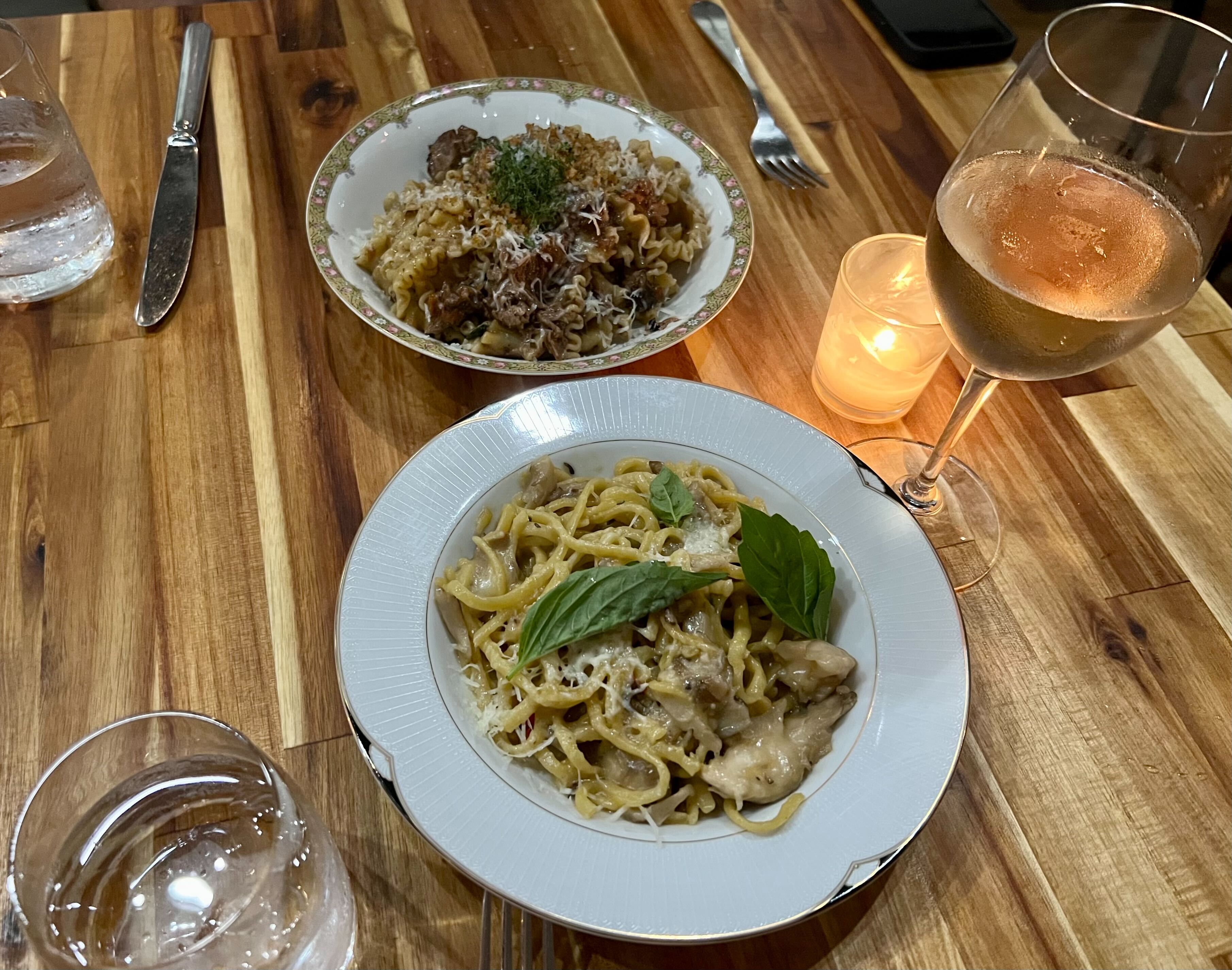 Make no mistake: Bombolo is Italian-forward, from the pasta and meatballs to the fresh mozzarella and tiramisu.
The fresh pasta comes in all sorts of varieties, from the restaurant's Rigatoni All'amatriciana (slightly spicy and featuring pork cheek) to an adventurous ragù with mafalda pasta and tender turkey neck (don't stress; just order it).
But the rest of the menu contains just as many highlights, including:
NOLA barbecue shrimp, served head-attached and swimming in a thick broth worth spooning-up alone.
A watercress salad topped with delightfully fried pig ears that are both spicy and sweet.
And grilled octopus with saffron-curried potatoes.
The restaurant's namesake comes at the end: the chocolate bombolo.
It's a creation of Lacy's, who has built a rich orange-chocolate mousse on top of a crispy hazelnut praline. Think of a souped-up Ferrero Rocher.
It's a great finale.
Location: 764 Martin Luther King Jr. Blvd., Chapel Hill.
Hours: Thursday-Sunday, 5-9pm. Brunches and Monday hours expected soon.
More Raleigh stories
No stories could be found
Get a free daily digest of the most important news in your backyard with Axios Raleigh.