Local Limelight: Outgoing U.S. Rep. David Price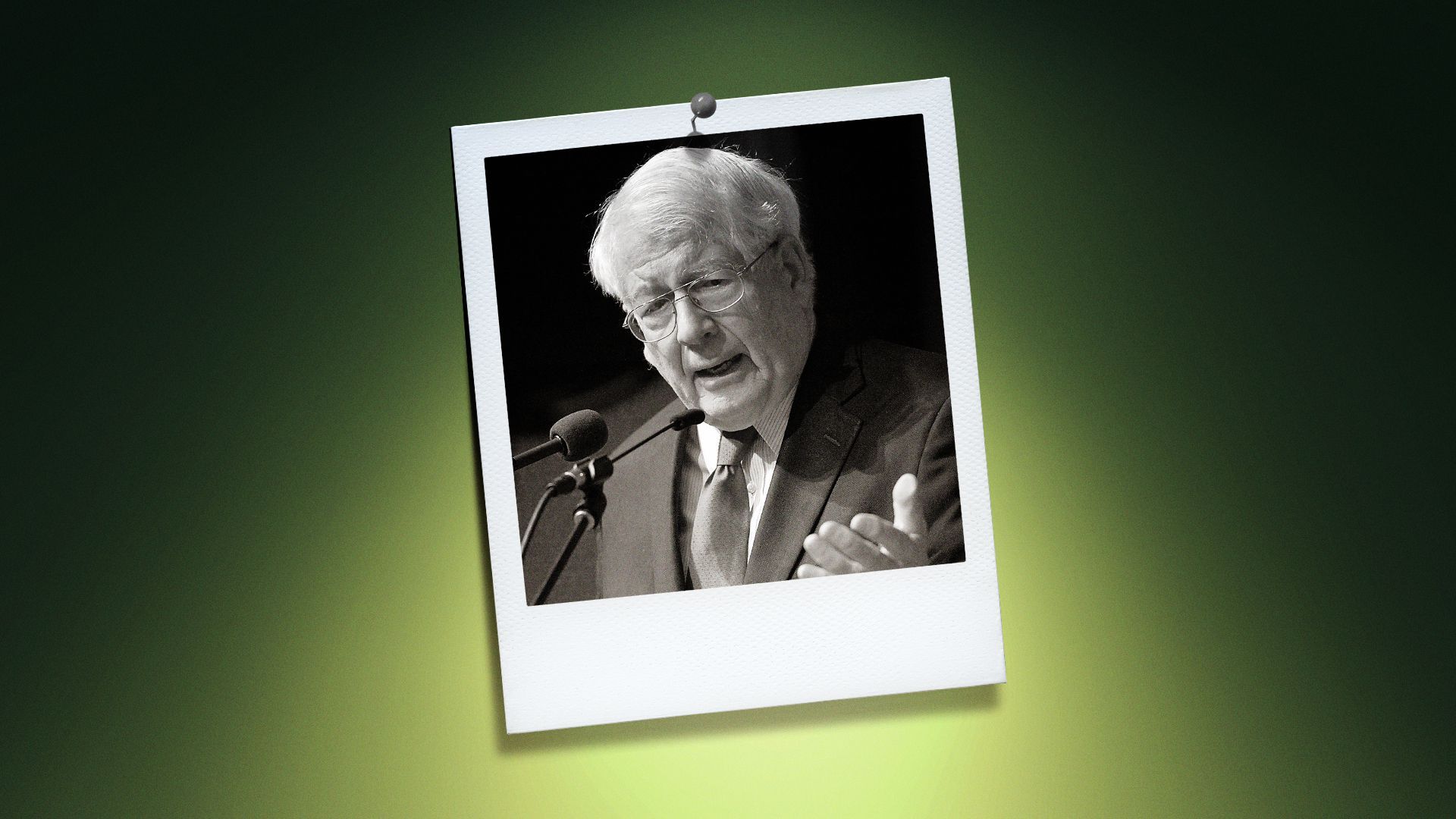 Rep. David Price has represented the Triangle for more than 30 years as a Democrat in the U.S. House of Representatives. But after choosing not to run for re-election in the 2022 election, his term has expired.
Price spoke with Axios for our "Local Limelight" series last month before his retirement. The conversation has been edited for brevity and clarity.
🐟 Favorite place to eat: Squid's and Magone Italian Grill in Chapel Hill.
🚈 What he thinks the Triangle is missing: I think our greatest unmet need now is diverse public transportation. The main missing link is commuter rail from Garner to West Durham. And that's simply got to be a priority for us.
His proudest achievement in Congress: As a team member, the Affordable Care Act and the big infrastructure initiative under President Biden.
I would say the biggest single project [I personally initiated] has been the EPA lab out in RTP. It took nine years of appropriating.
What he's learned about the U.S. after 30 years in Congress: It's complicated to answer that because in some ways, I've developed a deeper understanding and appreciation for what the country stands for, for the people who have gone before me and the way we continue to build on their work.
But I also have to say that things have happened that I would have never expected to see in this country, like a president trying to overthrow a legitimate election and way too many of my colleagues supporting that. I think there's some alarm lights flashing in our country and around the world that I certainly didn't hope to see at this point.
📰 First read in the morning: I check my check my emails and texts and I read the print edition of the News & Observer. On Sunday morning, I read the print edition of the New York Times.
📖 Last great book he read: "On Thinking Institutionally" by the political scientist Hugh Heclo.
I'm going to be delivering the Lambeth Lecture at UNC in February and that would give you a hint of what I'm thinking about.
🏡 Favorite long weekend spot: My own back porch.
🎓How he ended up in the Triangle: I grew up in eastern Tennessee. I went to Mars Hill — what was then a junior college in the mountains and then managed to get a Morehead Scholarship as a transferring junior to Chapel Hill.
🐱 Family pets: Two cats, Buddy and Puffin.
🏠 If he could pass any law, it would be: A major affordable housing initiative, something like we had hoped to pass with the Build Back Better Program with President Biden.
It would be long overdue maintenance and rehab for public housing. It would create a lot of new rental housing and new vouchers to claim that housing. It would greatly expand housing for the elderly and the disabled. It would encourage the building of affordable housing as well as giving people the wherewithal to get some help in purchasing and becoming homeowners or becoming renters.
✈️ What he's looking forward to: Visiting my daughter in California and my son in London.
And I'm going to be a Polis Fellow at the Sanford School of Public Policy at Duke.
🏃 How he unplugs: I enjoy jogging. It's a pretty slow jog these days.
More Raleigh stories
No stories could be found
Get a free daily digest of the most important news in your backyard with Axios Raleigh.