Biden signs infrastructure bill into law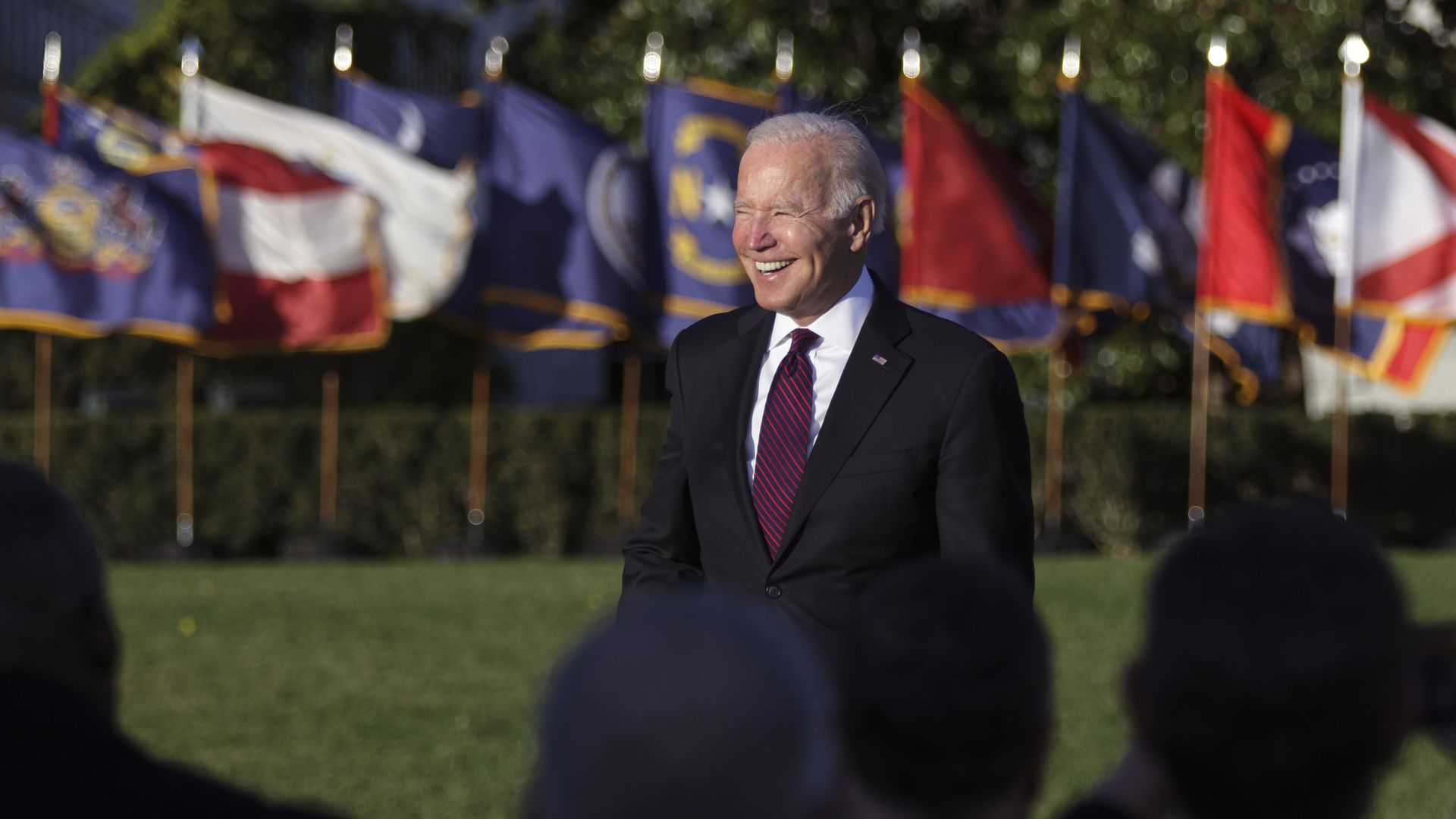 President Biden signed the $1.2 trillion bipartisan infrastructure bill into law on Monday, capping off the hard-fought victory for his domestic agenda.
Why it matters: The legislation includes massive investments in roads, bridges, waterways and other "hard infrastructure." It's the biggest public-works bill since former President Eisenhower created the interstate highway system in 1956.
The legislation will cost $1.2 trillion over eight years, and includes more than $550 billion in new spending.
The big picture: The White House on Sunday named former New Orleans Mayor Mitch Landrieu as the senior adviser responsible for coordinating the implementation of the legislation.
Landrieu will oversee funds for upgrading roads, bridges, rail and high-speed internet, among other responsibilities.
What he's saying: "Too often in Washington, the reason we don't get things done is because we insist on getting everything we want," Biden said in an address. "With this law, we focused on getting things done."
"I ran for president because the only way to move our country forward is through compromise and consensus," he added.
"No parent should have to sit in a parking lot [at a] fast food restaurant again, just so their child can use the internet to do their homework," he said. "That's over, folks."
"This law is a blue-collar blueprint to rebuild America. It leaves no one behind, and it marks an inflection point that we face as a nation."
"And my message to the American people is: America is moving again. And your life is going to change for the better," he said. "We got it done, America."
A bipartisan mix of Congress members, mayors, governors and workers sat in the audience on the White House lawn. Biden gave shoutouts to House Speaker Nancy Pelosi (D-Calif.), Senate Minority Leader Mitch McConnell (R-Ky.), Sens. Kyrsten Sinema (D-Ariz.) and Rob Portman (R-Ohio), among others.
"I'm not hurting you, Rob, because I know you aren't running again," Biden joked at one point.
Between the lines: Biden held off on signing the bill after it passed the House on Nov. 5 so that a bipartisan group of lawmakers back from congressional recess could join the event.
Go deeper:
Go deeper