Party activists' role in legislative appointments could end under open primaries initiative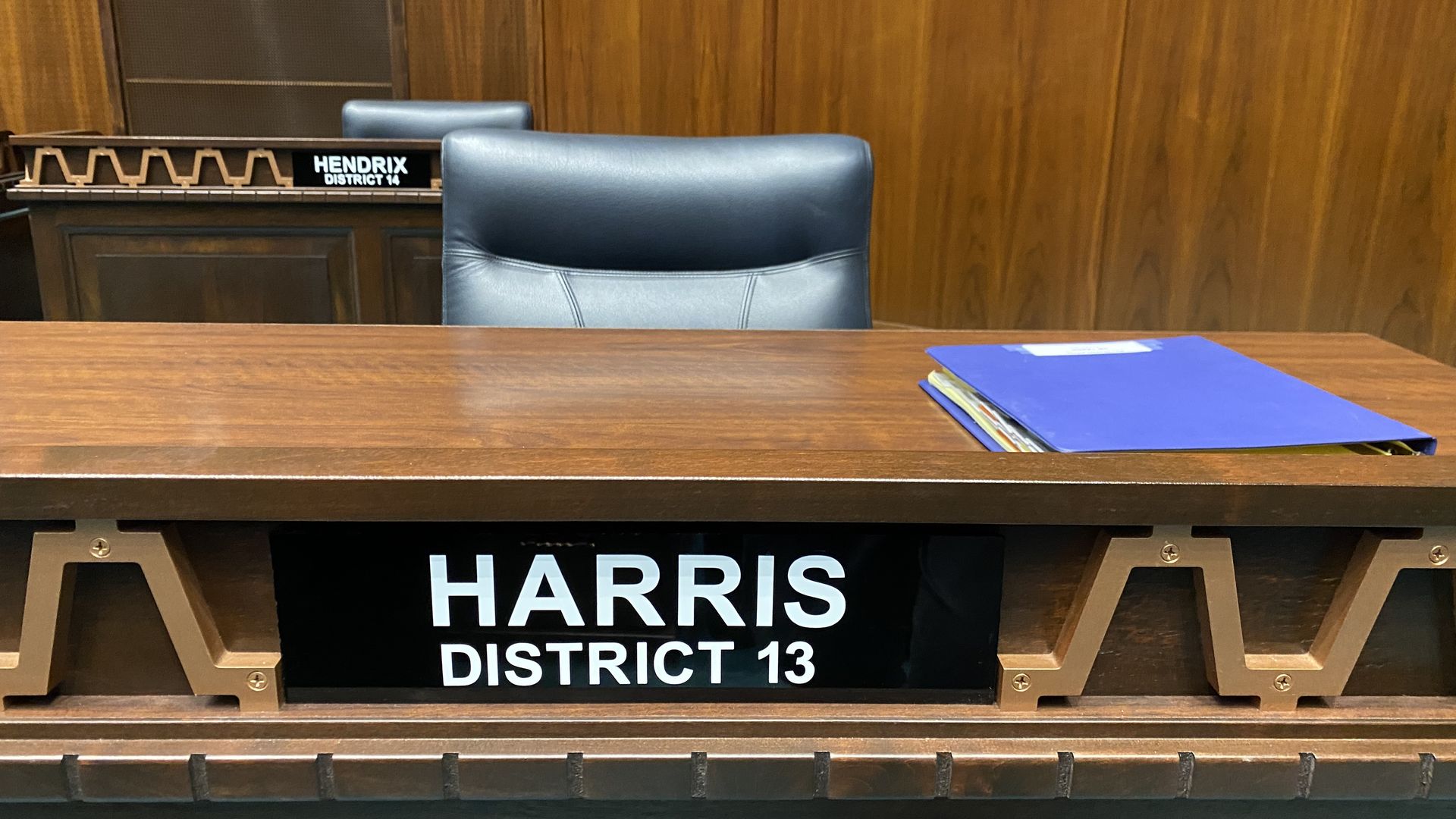 The unique role that elected political party activists play in filling legislative vacancies could be a thing of the past under a proposed ballot measure to abolish partisan primaries.
Context: When a vacancy occurs in the state House or Senate, the board of supervisors for the vacated legislator's county chooses a replacement from a list of three candidates.
Most times, those candidates are selected by precinct committee members (PCs), who are elected members of a party's legislative district-level organization.
If a district doesn't have at least 30 elected PCs, state law calls for the board of supervisors to appoint a citizens panel to pick the candidates.
Yes, but: The Make Elections Fair Act, which began collecting signatures in October to qualify for the 2024 ballot, would eliminate publicly funded PC elections.
Why it matters: If elected PCs no longer exist under state law, citizen panels appointed by county supervisors would be the only option for filling legislative vacancies.
That would give supervisors, who determine the makeup of the citizens panels, more control over the appointment process.
Several election attorneys told us they believe the initiative would remove PCs from the appointment process, though another disagreed with that assessment.
Of note: PCs often represent the more ideologically zealous wings of their parties, and supervisors are limited to the candidates they choose.
For example, after the House expelled GOP Rep. Liz Harris in April for inviting a speaker who made baseless accusations against officials at a committee hearing, PCs in the district nominated her as one of the three candidates for her seat.
What they're saying: Political consultant Chuck Coughlin, whose firm is running the Make Elections Fair Act campaign, says changing the legislative appointment process was not the ballot measure's intent.
But he views a change to the process as positive, telling Axios Phoenix: "We think it's mutually supportive of the other aspects of the initiative that we are talking about. We want to eliminate any partisan influence from elections."
Coughlin says some might argue PCs could still qualify as elected through other means, such as intra-party elections, but he disagrees.
Between the lines: When there are fewer PC candidates than positions, supervisors can cancel the election and simply appoint them, which is what happens in most cases. Legally, those candidates who are appointed after filing nominating petitions are still considered elected.
Coughlin says the campaign's lawyers don't believe appointed PCs would be considered elected under the initiative for purposes of filling vacancies because "you've removed them from the equation."
Flashback: Lawmakers gave PCs an official role in the appointment process in 1999.
Previously, the decision was solely up to the supervisors.
The other side: Arizona Republican Party chair Jeff DeWit said PCs are "an essential part of our political process and we will not allow their voices to be silenced."
The initiative "will suppress the grassroots and the AZGOP will fight to ensure it is not implemented," he said in a statement to Axios Phoenix.
Zoom in: The Make Elections Fair Act would amend the Arizona Constitution to eliminate partisan primary elections and require all candidates to run in a single primary open to all voters.
The Legislature would decide how many candidates advance to the general election, with the limit being five. If it's more than two, the winner would be chosen through ranked-choice voting.
The intrigue: Both Democrats and Republicans have PCs, but they've long been more important in GOP political culture.
More Phoenix stories
No stories could be found
Get a free daily digest of the most important news in your backyard with Axios Phoenix.