Arizona appears to be a swing state yet again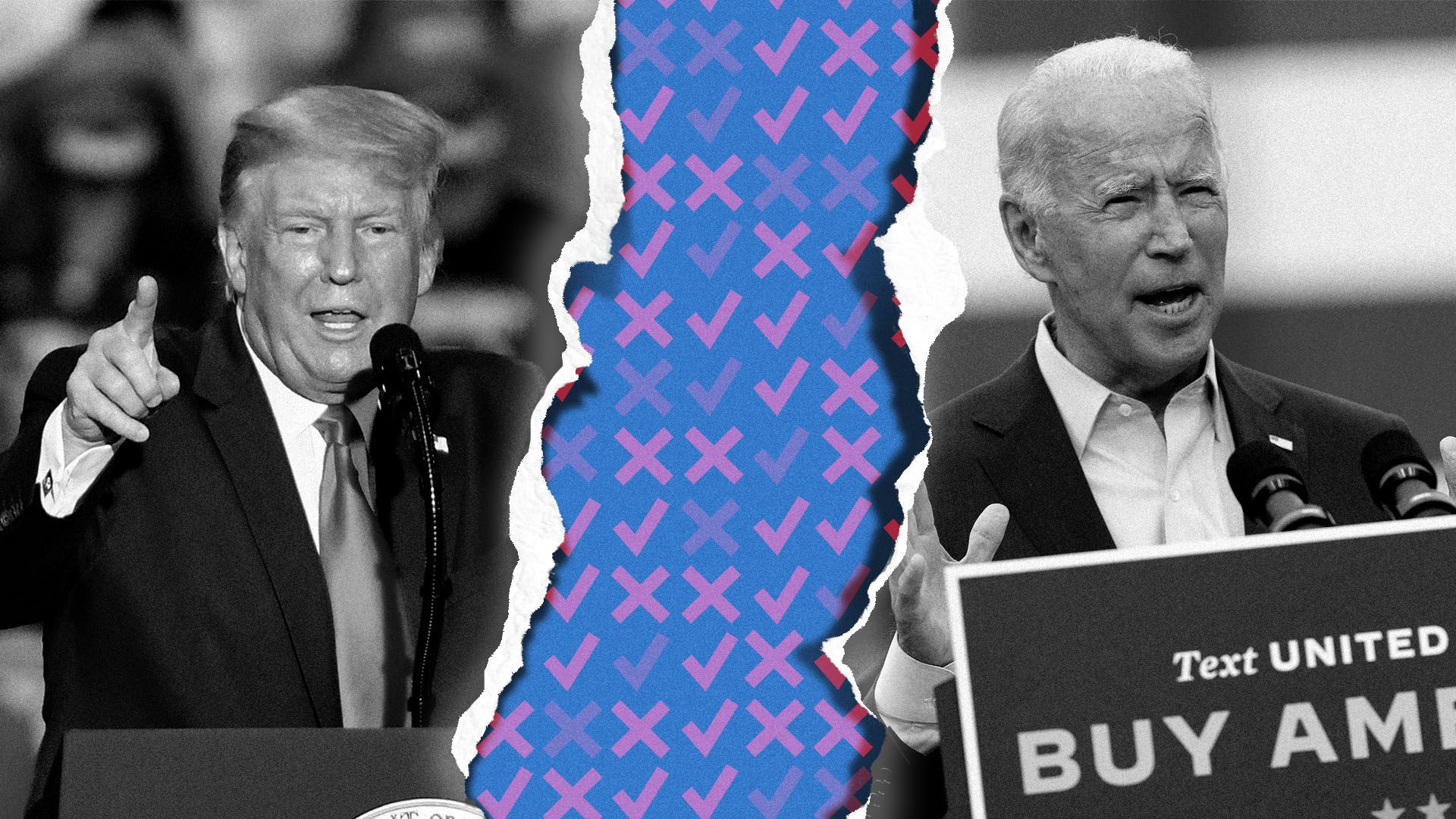 The swing state focus groups provided several noteworthy takeaways about voters' attitudes toward next year's presidential race.
1. (Almost) no regrets: Only two of the 11 voters said they regretted voting for Biden in 2020.
2. 2020 is over: Nonetheless, four voters said they'd take Trump back if the 2024 presidential election were today.
"I just feel in my heart that would be the best decision for the country," Stephanie, a 41-year-old Phoenix independent, said of Trump. "I wasn't completely dissatisfied, and I'd like to see what happens this time around."
3. Healthy body, healthy campaign: Several participants had concerns about Biden's health and whether he's fit enough to serve another term.
Jocelyn, a 52-year-old independent from Phoenix, said Biden seems disoriented, confused and bewildered, and she thinks his health prevents him from being an "active president."
Five voters said they thought Biden was showing signs of senility. None said the same of Trump.
4. Choice is good: The majority of participants would support a candidate besides Biden or Trump. Of the other GOP candidates, two said they'd support former New Jersey Gov. Chris Christie over Biden, one said former South Carolina Gov. Nikki Haley, one said Florida Gov. Ron DeSantis and one said any Republican except DeSantis.
Six of the 11 said they'd vote for Robert F. Kennedy Jr. in a three-way race against Biden and Trump, with most citing dissatisfaction with the other two candidates rather than support for Kennedy's platform.
"Trump's a s*** show right now and Biden's old and I'm not sure he could survive another term," said Suzanne, a 56-year-old Scottsdale Republican who described RFK Jr. as the lesser of three evils. Meanwhile John said:, "I would need to know his platform, but that would be just a different name in the hat."
5. Who do you trust? Only three participants approved of Biden's handling of the Israel-Hamas crisis, but none thought Trump would do a better job, including those who said they'd take Trump back over Biden.
"He's a loose cannon," Suzanne said of Trump.
More Phoenix stories
No stories could be found
Get a free daily digest of the most important news in your backyard with Axios Phoenix.