Nearly half of Phoenix-area residents live on a "heat island"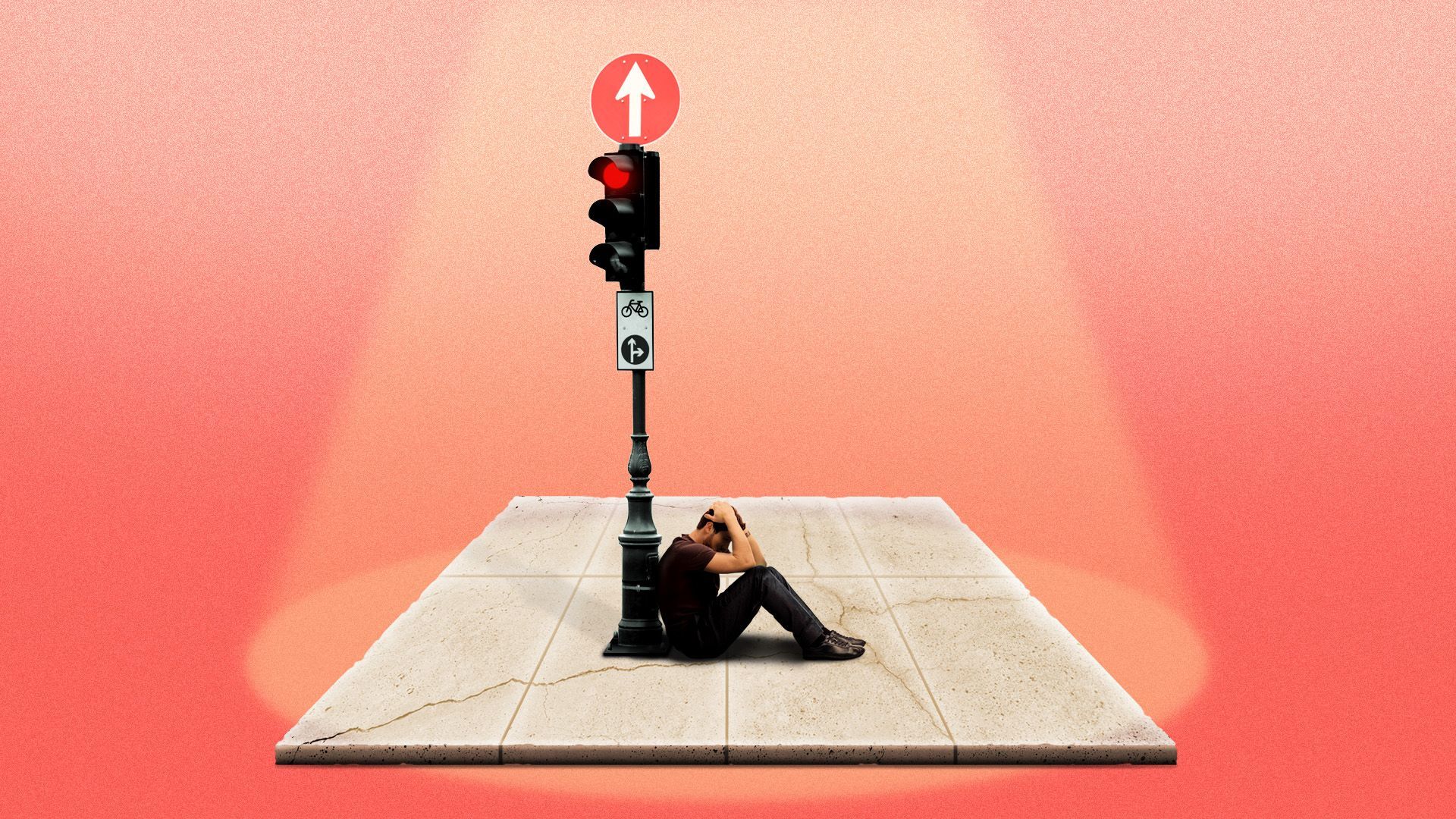 Forty-five percent of metro Phoenix residents live in an area where the "urban heat island" effect raises temperatures by 8 degrees or more, per a new analysis by nonprofit climate research group Climate Central.
Driving the news: The analysis comes as Maricopa County has reported 59 heat-associated deaths this summer and the county medical examiner is investigating another 345 suspected heat deaths.
Why it matters: Heat islands — wherein heat is trapped by absorbent surfaces and structures — can make cities less livable and increase the risk of heat-related health complications.
They can also amplify the effects of already dangerous heat waves, like the historically long one we saw last month.
By the numbers: The Valley has 1.3 million people living where heat islands create an 8-degree difference.
More than 75,000 of those live where heat islands make things 9 degrees hotter, while about 17,000 live where it's 10 degrees hotter.
The big picture: 41 million Americans live in urban areas where heat islands raise local temperatures by 8 degrees or more.
Between the lines: Low-income neighborhoods tend to be more vulnerable than wealthier ones, making this a key climate-equity issue.
Heat islands can lead to increased energy usage and costs as residents keep cool with air conditioning.
What's happening: Many cities, including Phoenix, are trying to mitigate urban heat with new technologies and tree planting.
The city has installed 100 miles of "cool pavement," which reflects sunlight and can decrease surface temperatures by as much as 12 degrees.
Phoenix chief heat officer David Hondula told us in May the city is applying for a federal tree-planting grant that would provide "the largest ever opportunity of its kind" to create urban shade.
Yes, but: Adaptation and mitigation can only do so much in the face of triple-digit temperatures that last for days on end.
"Changes to the built environment can cool these neighborhoods, but until global temperatures stop rising, city residents will face increasingly steeper challenges to stay safe during periods of extreme heat," Climate Central senior data analyst Jennifer Brady said in a statement.
Of note: While the urban heat island effect is very real, it doesn't skew global climate data "because scientists have accounted for it in their measurements," per NASA.
Methodology: For its report, Climate Central analyzed the influence of factors including surface heat absorption, the amount of tree cover, building heights and more on U.S. census tracts; population estimates are based on 2020 census data.
More Phoenix stories
No stories could be found
Get a free daily digest of the most important news in your backyard with Axios Phoenix.