Arizona history: State Supreme Court reversed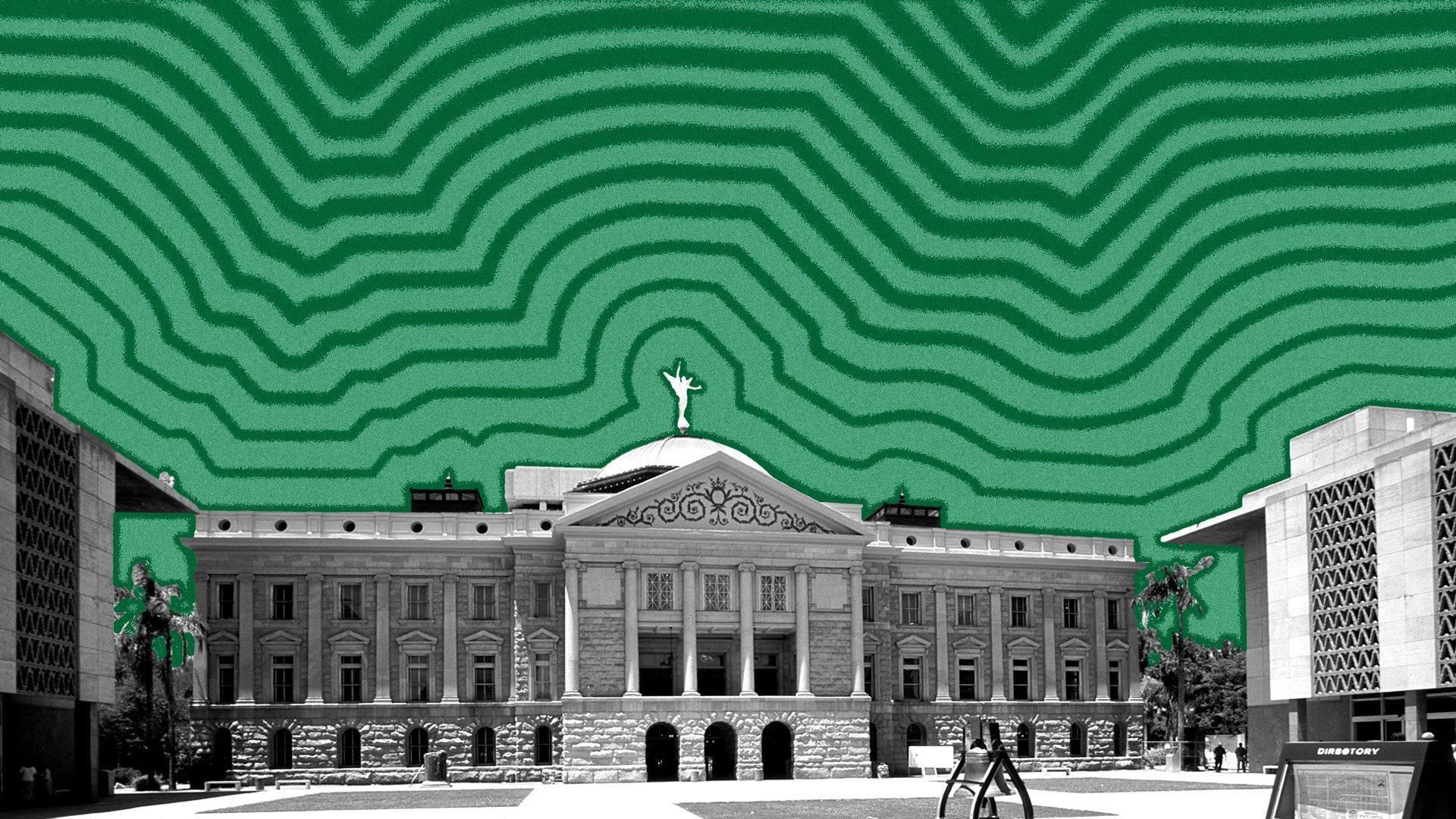 Kari Lake isn't the first gubernatorial contender to challenge her loss in the courts, but the original found more success at the Arizona Supreme Court than she's had during her long-running courtroom saga.
Flashback: Two-term incumbent Democratic Gov. George W.P. Hunt lost to Republican challenger Thomas Campbell by a mere 30 votes in the 1916 governor's race.
A Maricopa County judge declared Campbell the winner in December 1916 following a recount initiated by Hunt.
Hunt challenged the ruling, claiming fraud in the election.
Zoom in: On Dec. 30, 1916, Campbell and Hunt both took oaths of office, and Hunt locked himself in the governor's office, refusing to leave or to admit his rival.
At the time Hunt claimed an 85-vote lead due to the ongoing recount and examination of ballots.
On Jan. 27, 1917, the Arizona Supreme Court forced Hunt to vacate the office and declared Campbell would serve as de facto governor while Hunt's legal challenge played out.
Maricopa County Superior Court Judge Rawghlie Stanford, who oversaw the recount, ruled in Campbell's favor that May 2 after switching 42 votes from Douglas precinct No. 1 that he said had been fraudulently changed from him to Hunt.
Between the lines: The state Supreme Court reversed Stanford's ruling and declared Hunt governor on Dec. 22. Hunt took office the following day with less than a year remaining in his two-year term.
The Supreme Court found "not even a scintilla of evidence" that the 42 votes had been fraudulently changed.
Among the court's other findings were that Stanford erred in counting ballots from another precinct that had been declared missing and were never canvassed, which were a net gain of eight for Campbell.
The high court upheld Stanford's decision to toss ballots on which voters had checked the box for a straight Democratic ticket while separately checking the box for Campbell, which had originally been counted for the Republican.
The bottom line: Hunt won the race by 43 votes as a result of the Supreme Court ruling.
Of note: Campbell defeated Democrat Fred Colter in the 1918 governor's race and was re-elected two years later.
Hunt defeated Campbell in 1922 to reclaim the office.
Arizona governors served two-year terms from 1912-1970.
The intrigue: Lake has pointed to Hunt's case as precedent for a gubernatorial candidate being declared the winner long after an election, and defeated AG candidate Abraham Hamadeh's attorneys have cited the case in court in support of his request to inspect all ballots without "artificial" time constraints.
Longtime Democratic attorney Paul Eckstein, who argued against Hamadeh in court, tells Axios Phoenix there are significant differences between the Hunt and Hamadeh cases.
There was no automatic recount statute in 1916, he noted, and the two candidates stipulated to a recount supervised by the courts.
More Phoenix stories
No stories could be found
Get a free daily digest of the most important news in your backyard with Axios Phoenix.