AZ Senate will move bill to give AHCCCS authority over federal funds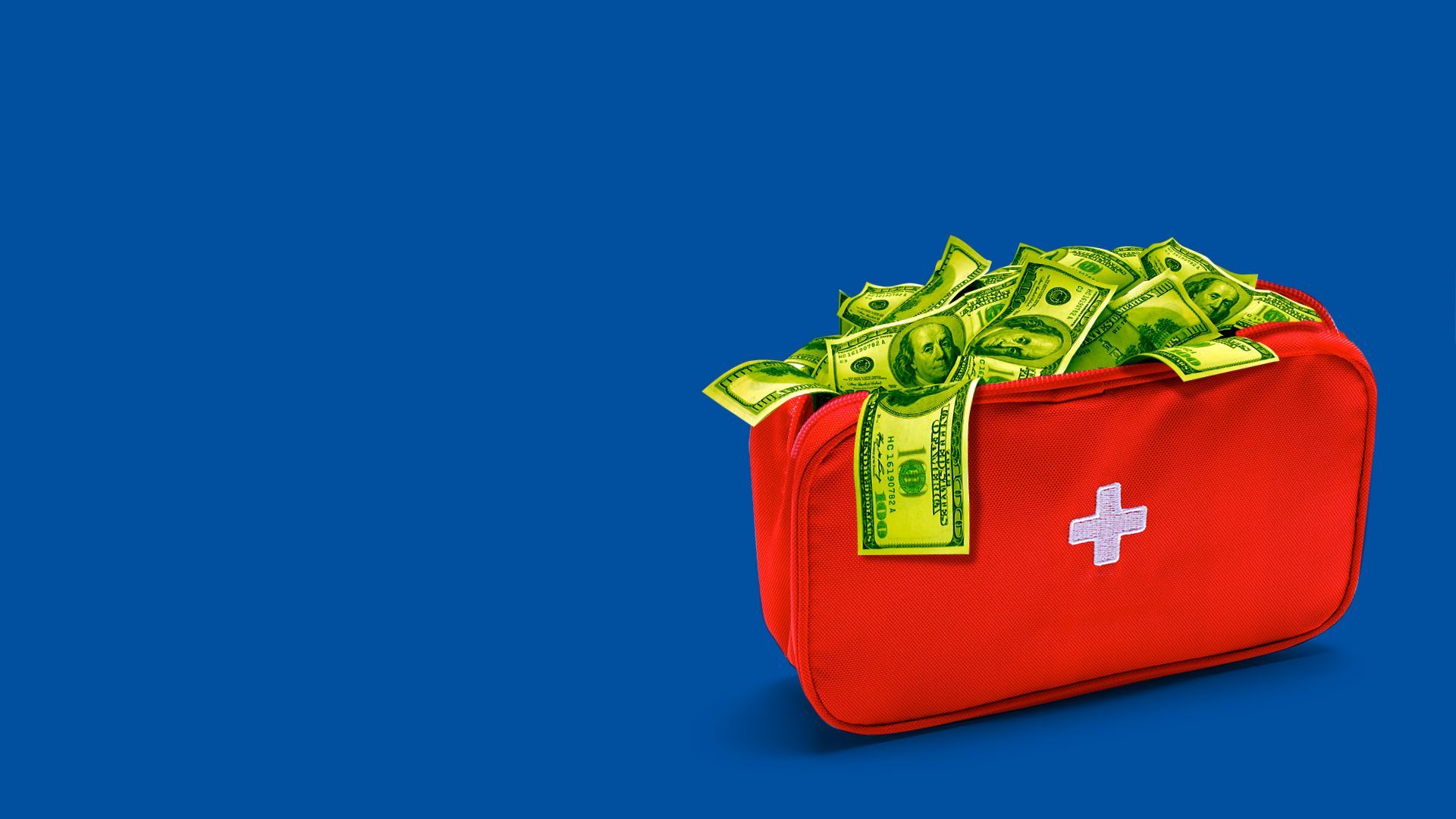 Arizona's Medicaid program will be able to spend more than $1.6 billion in federal funding for the remainder of the fiscal year after Gov. Katie Hobbs and legislative leaders agreed to move forward with a bill to remedy the issue.
Without new authorization, the Arizona Health Care Cost Containment System (AHCCCS) would not have been able to make its payments to health plans for the month of May.
Context: Most of the funding for the AHCCCS comes from the federal government, and the Legislature gives authorization for the agency to spend that money in each year's budget.
Arizona received additional federal funding from the 2020 Families First Coronavirus Response Act.
Because it was unknown when that extra funding would halt, it was difficult to estimate how much spending authority AHCCCS would need for the current fiscal year.
The additional funding started phasing out on April 1 under the federal Consolidated Appropriations Act of 2023, which President Biden signed in late December.
Driving the news: Lawmakers will take action Wednesday, Senate Republican spokesperson Kim Quintero tells Axios Phoenix.
The House in February passed HB2432, which would give AHCCCS the authority to spend an additional $3.3 billion this fiscal year. Sen. TJ Shope said he didn't give it a hearing in the Senate Health and Human Services Committee he chairs because they thought there would be a budget deal in place by the time the expenditure authority expired.
Hobbs spokesperson Christian Slater said the governor looks forward to the Senate acting quickly on Wednesday, when its rules committee is scheduled to hear the bill.
The House GOP caucus also urged the Senate to take up HB2432 when it returns to action Wednesday.
Why it matters: If AHCCCS misses its payments to insurers who pay providers for their services, it could rack up substantial interest payments, says Beth Kohler, CEO of the Arizona Association of Health Plans.
It was also an open question how long providers would have offered services without payments, she says.
"It's introducing a lot of instability into the health care delivery system," Kohler tells Axios Phoenix.
AHCCCS didn't have details on how much it might owe if May payments aren't made or when it would accrue that interest.
Meanwhile, pandemic-era restrictions barred states from disenrolling people from Medicaid, even if they were no longer eligible due to increased income or employment.
That protection is no longer in place, and AHCCCS estimated as many as 675,000 could lose coverage.
Nearly 2.5 million Arizonans are currently enrolled in AHCCCS, according to the agency's most recent report, compared to about 1.9 million around the time the COVID relief legislation was enacted in March 2020.
AHCCCS shed about 35,000 people from its rolls last month.
Zoom in: Petersen and Toma, both Republicans, included AHCCCS expenditure authority in the "continuation budget" they sent to Hobbs in February.
Hobbs vetoed the budget, which Republican legislative leaders crafted without her input.
HB2624, which Hobbs signed in late March, granted AHCCCS an additional $1.6 billion in expenditure authority, but that was only about half what the agency needs for the remainder for fiscal year 2023.
More Phoenix stories
No stories could be found
Get a free daily digest of the most important news in your backyard with Axios Phoenix.