If Prop. 400 fails at the Capitol, cities may eye Plan B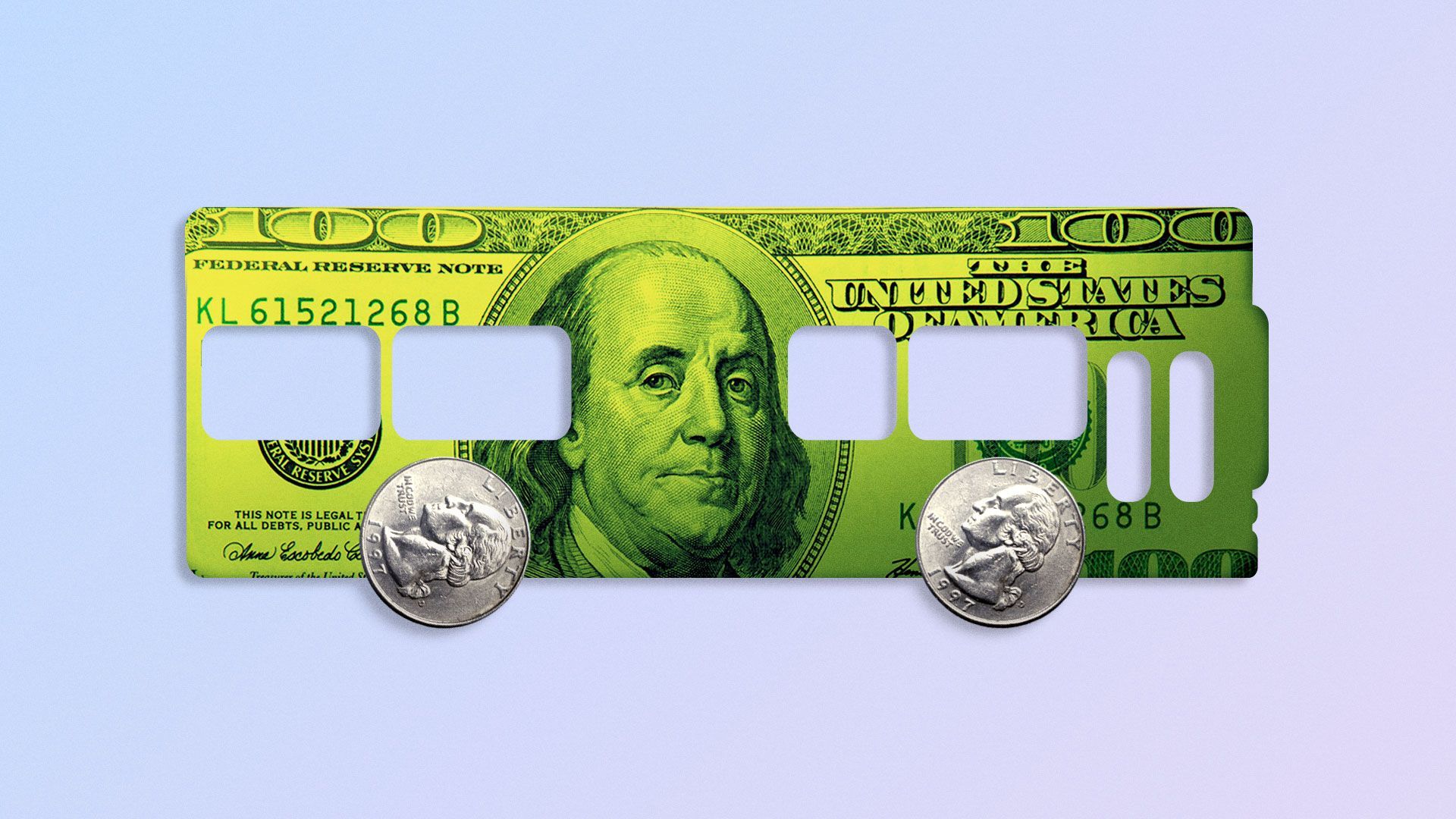 While lawmakers negotiate a potential solution to the Proposition 400 stalemate at the Capitol, some mayors are looking at possible contingency plans if legislative discussions fall through.
Catch up quick: Prop. 400 is the half-cent transportation sales tax for Maricopa County that expires at the end of 2024.
Former Gov. Doug Ducey last year vetoed a proposal to send Prop. 400 renewal to the ballot.
Legislators have proposed several ballot referrals this year, but none has gotten enough support to get to Gov. Katie Hobbs' desk.
GOP lawmakers have consistently refused to include revenue for light rail expansion.
State of play: Reps. David Cook, R-Globe, and David Livingston, R-Peoria, are working on separate proposals to refer Prop. 400 renewal to the ballot in Maricopa County in November 2024.
Neither would permit money for light rail expansion, which cities and the Maricopa Association of Governments (MAG) consider a critical component of any plan.
The big picture: If lawmakers can't get the votes for Prop. 400 renewal by the time the legislative session ends, city and county officials could look at other options, Mesa Mayor John Giles told reporters last week.
One would be a campaign to collect signatures for a statewide ballot measure that would extend the tax.
Another would be for a smaller collection of cities, like Mesa, Tempe and Chandler, to hold concurrent elections on transportation taxes, Giles said.
Yes, but: Both possibilities have drawbacks.
Because it's impossible to refer a Maricopa County-only measure to the ballot without legislative approval, an initiative campaign would put the county's fate in the hands of voters throughout the state.
A subregional plan would depend on several cities acting in concert and would exclude other parts of the Valley.
What they're saying: Giles said Maricopa County can't go without a regional transportation plan. "That's not an option. So we will have to do whatever it takes to get a good plan in front of the voters," he said.
Tempe Mayor Corey Woods tells Axios his city isn't actively discussing alternatives to legislative referral, but if that doesn't happen, a plan B may be necessary.
"At the end of the day there always are other options available if for whatever reason there's not a legislative solution," Woods says.
The other side: Discussions are ongoing and Cook says he believes he'll have the votes on the final version of his plan, which is about two weeks away.
"I'm not working on a Plan B. I'm optimistic that Plan A's going to work out," he says.
Sen. David Farnswroth, R-Mesa, who's worked closely with Cook on Prop. 400, says he hopes they'll get support, but they're running out of time, and, "I have more questions than answers at this point."
Meanwhile: Livingston says his plan is closer to what MAG and the cities want and he believes it'll be the one to pass.
He is optimistic and says they're "very, very close" to an agreement.
Still, he says, they need to vote in the next 60 days because he doesn't think there will be enough support to pass during an election year, saying, "I think we're on life support..."
1 big sticking point: Even if the legislature refers Prop. 400 renewal to the ballot, Woods says, they may pursue an alternative if it doesn't include money for light rail expansion.
Cook says cities could use public transportation funding in his plan to free up other municipal funds they could use for light rail.
More Phoenix stories
No stories could be found
Get a free daily digest of the most important news in your backyard with Axios Phoenix.