Fracas on House floor led to Legislature's first expulsions in 1948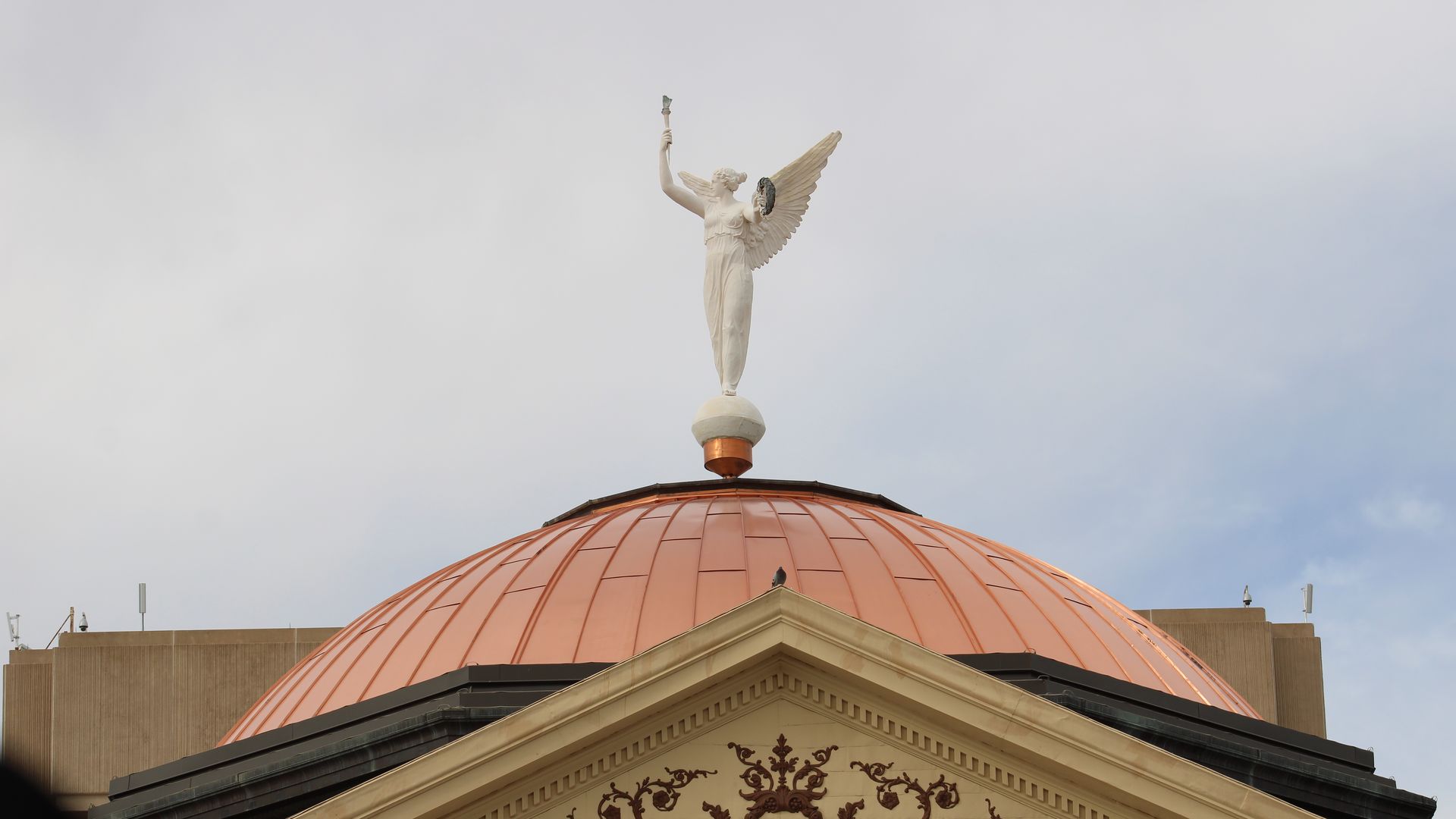 Former GOP Rep. Liz Harris became the fifth person ever expelled from the Arizona Legislature last week. But who was the first to earn that dubious distinction?
Flashback: The first expulsion occurred in 1948, when Democratic Reps. Sidney Kartus, of Phoenix, and Frank Robles, of Tucson, were ousted.
Kartus invited 15 labor activists who'd been picketing a metals company onto the House floor during a special session on Sept. 24, 1948, amid a debate on a Social Security bill.
Rep. Al Spikes tried to remove the men from the floor, prompting Robles to tell them, "Don't listen to him. He's a Communist himself," The Arizona Republic reported.
Spikes "landed two stiff punches" to Robles' jaw in retaliation, and Robles responded with some body blows to Spikes before other lawmakers separated them.
The intrigue: The expulsion resolutions accused the pair of "constant vilification" of colleagues and impugning their motives; making false statements intended to deceive the public about legislation; and "intentionally arousing the passion and prejudices of groups which are unable to care for themselves, thus trafficking in human misery" to enhance their popularity.
The resolution against Robles included a fourth charge of ignoring parliamentary procedures and House rules.
Robles denied calling Spikes a Communist, saying a colleague's claim that he did so was a lie, and he told the lawmakers who voted to expel him, "You will never live down this greatest of crimes."
Kartus said the expulsion was "grasping at straws" and asked, "Is it an offense to ask for aid of this body to the poor, the blind, the weak and the defenseless?"
Zoom in: Kartus and Robles were close allies who had earned reputations as agitators during their time at the Capitol. In its story about the fight on the House floor, the Arizona Daily Star described Robles as a "constant troublemaker."
In 1945, Kartus introduced an impeachment resolution against Republican Gov. Sidney Osborn.
Robles had been reprimanded for tearing up a House rule book during a speech.
Yes, but: Kartus and Robles won their elections later that year and both served another 10 years in the House.
This is a recurring feature delving into interesting episodes from Arizona's history.
More Phoenix stories
No stories could be found
Get a free daily digest of the most important news in your backyard with Axios Phoenix.