Egg-scape from high prices with your own chickens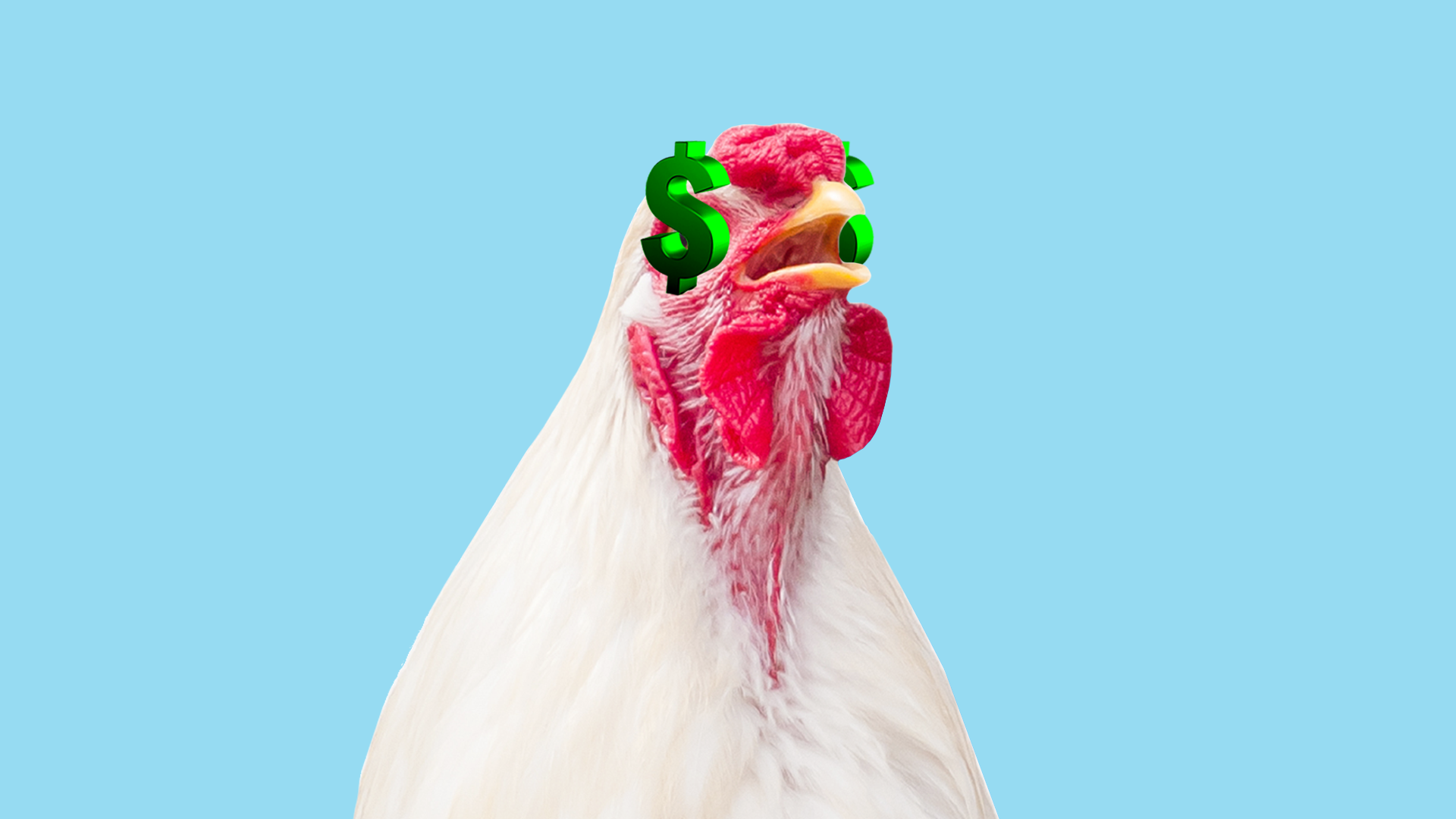 If high egg prices brought you down, there's a homegrown solution: Get your own chickens.
Why it matters: Inflation and an avian flu outbreak have more than doubled egg prices across the country, and Arizona has been no exception.
The big picture: Most cities in Maricopa County allow residents to keep chickens in their backyards.
The only ones that don't are Fountain Hills, Goodyear, Litchfield Park, Paradise Valley and Scottsdale, according to the League of Arizona Cities and Towns.
Yes, but: Just because you're allowed to keep chickens doesn't mean there are no restrictions. Check with your city to find out where in town you can keep them and how many you're allowed to have.
For example, Tolleson permits up to four chickens under applicable zoning laws, and they must be kept in pens.
Buckeye permits chickens only in areas zoned as rural or agricultural land.
Zoom in: We checked out poultry-related regulations in several of the Valley's largest cities:
Phoenix: Chickens must be at least 80 feet from a residence, unless you have the permission of anyone whose home is closer than that, and half-acre lots or less are limited to 20 birds.
An extra 20 chickens are permitted for each additional half-acre of land, and there are no limits on the number for parcels over 2.5 acres. If your property is under 10,000 square feet, you need your neighbors' permission.
Enclosures must be maintained to avoid "offensive, disagreeable or noxious smell or odor."
No male poultry are permitted, unless they are incapable of making noises that disturb the peace.
Glendale: Parts of the city that are zoned rural, agricultural or suburban permit chickens, with varying limitations.
If you're zoned for urban residential, or in some planned development areas, you have to keep getting your eggs from the grocery store.
Flashback: There was quite the fight at City Hall in 2017 when they debated changes to their chicken rules. Jessica's coverage for The Arizona Republic noted that Mayor Jerry Weiers was "accosted by a rooster" as he was getting into his truck to go to work.
Mesa: Up to 10 chickens are allowed on lots of less than a half-acre, and roosters are permitted only if they don't cause a noise disturbance.
Inspire Farms in downtown Mesa has seen an increase in customers coming in to buy chicks, the Republic reported last week.
Chandler: As of Jan. 5, residents can keep up to five chickens at single-family homes, though no roosters. Coops must be at least five feet from the home.
Reality check: Check the regulations in your city before starting your own backyard chicken coop.
If you have a homeowners association, make sure to check in with it as well.
More Phoenix stories
No stories could be found
Get a free daily digest of the most important news in your backyard with Axios Phoenix.