Black Thought crowned the Philadelphia area's best hip-hop artist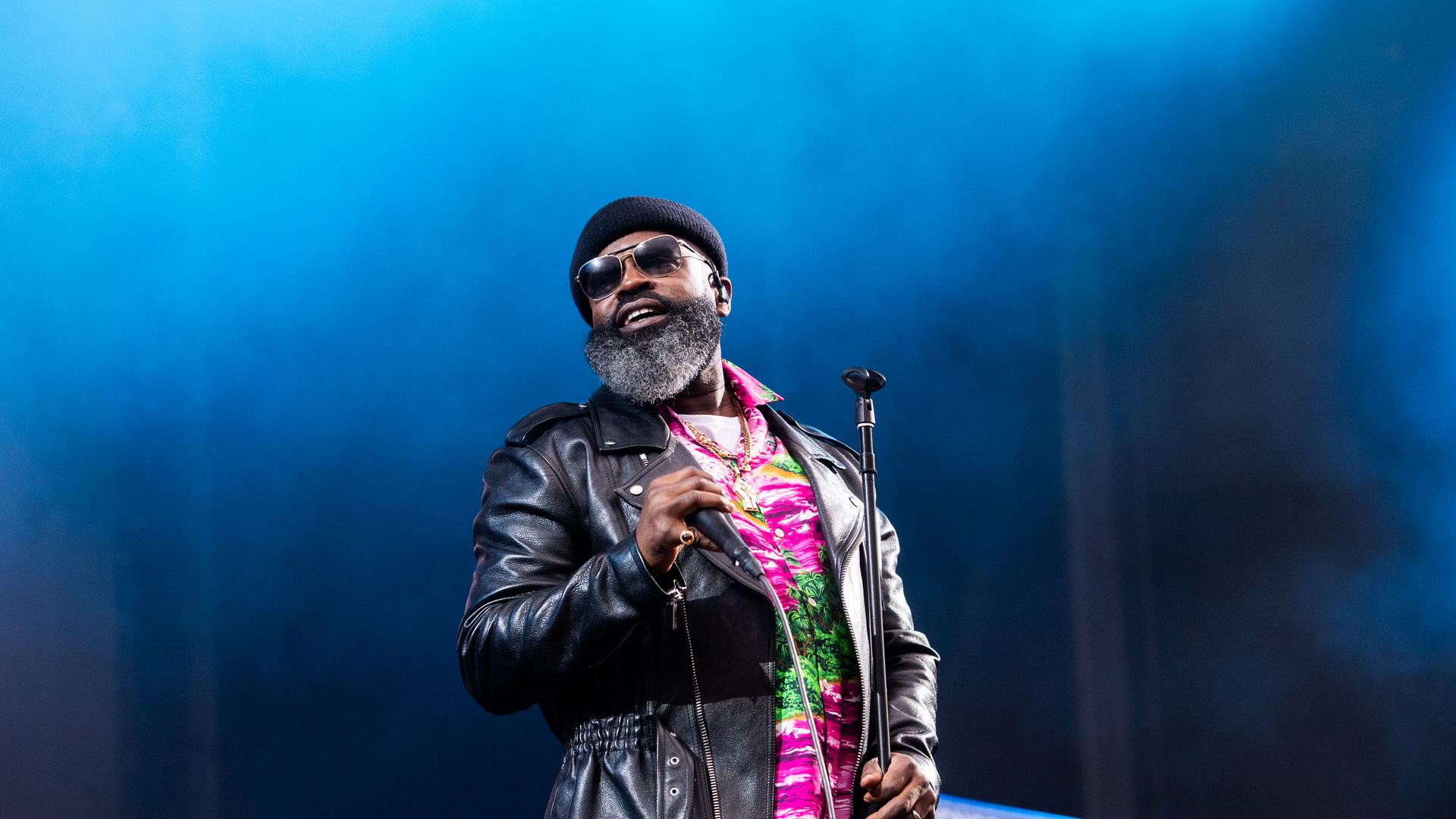 Some of our coldest MCs made their bones battle-rapping on the mean streets of Philadelphia.
Driving the news: In Axios' NCAA-style tournament bracket, readers crowned Black Thought as the Philly area's top hip-hop artist — besting legends, street poets and maniacal lyricists.
You can't deny Black Thought's prowess. Just listen:
Catch up on the matchups:
The championship
Every vote counts!
Meek Mill found that out firsthand, barely edging out Eve in a hard-fought semifinal matchup to set up a palpitating final with Black Thought.
No second Thoughts: The Roots lead man blitzed past Beanie Sigel, securing more than three-quarters of the votes.
The intrigue: It all comes down to this ultimate cypher: The Poet Laureate vs. the battle-hardened fan favorite with the reptilian flow!
Round 4 voting is now closed.
Final Four
And then there were four.
The intrigue: You could make a case for any one of these MCs as the greatest in Philly, but instead we'll just leave you with some of their dopest, most inspirational bars.
"I heard murdering as vast deserted land, since back when Burning Man was Blacks in Birmingham. Before the presidential election diversion scam. Matter fact, before they clapped Franz Ferdinand. You gossip on Jay and Beyoncé or Kim and Kanye. But keep risin' to the top what my mind say."
— Black Thought, "Twofifteen"
"My words is colorful like autumn. The way they fall on the track like leaves when I record 'em, uhh. There's nothin' like it when I write it. And I don't print it, I invent it and predict it like a psychic, uhh. Pull down the shades on the windows of your soul. And gaze into your mind and watch the wisdom unfold."
— Beanie Sigel, "Hypnotic"
"You a clone of a bunch of people. Go and get your own. Matter fact, I don't give a f--k, you guessed that from my tone. I'm a Philly born, bred, raised. Never left my bones. I'm a bossy, glossy mogul. World wide, my name is known."
— Eve, "Eve"
"When everybody stop believin', never leave on yourself. They had my back against the wall, I had to lean on myself. Almost made me put my dreams on the shelf. I'm trippin'."
— Meek Mill, "Believe"
Round 3 voting is now closed.
Elite Eight
The Round 1 results of our ultimate hip-hop artist bracket had us screamin' "ooohhhhh."
The intrigue: On paper, Meek Mill had a tough first-round matchup against Lil Uzi Vert, but it turns out there's not really a debate about who owns Philly's anthem.
The "Dreams and Nightmares" rapper crushed Vert, whose "Just Wanna Rock" hit propelled him to stardom, with 85% of the vote. This is still "Millidelphia," Vert's just livin' in it.
Yes, but: The climb to the top doesn't get easier for Mill, with a dangerous face-off against Cassidy who made short work of Kurupt with 62% of the vote.
Thought bubble: Mill was vulnerable against the "I'm a Hustla" rapper who owns one of the most legendary rap battles against Freeway. His bars were so hot they earned Jay-Z's respect.
Speaking of Freeway, he was edged out by Beanie Sigel in the battle of friends and fellow State Property comrades.
Watching Eve easily cruise past TLC's Lisa "Left Eye" Lopes was a bit surprising.
An early demise in hip-hop, known as the "Tupac effect," usually translates into fan deification and greater posthumous success.
Last, but certainly not least, we have an all-time matchup between The Roots' Black Thought and The Fresh Prince of Bel-Air after each blew past their first-round opponents.
Bar for bar, Black Thought should send Will Smith packin' for "Miami." But don't underestimate Smith.
We can't keep his name out of our mouths if for the sole reason that he used hip-hop as a springboard to become a once-in-a-generation crossover star.
Round 2 voting is now closed.
Sweet Sixteen
We wanted readers to feel conflicted making picks, so some expected favorites faced tough first-round foes by design.
We'll point you to a couple:
DJ Drama sparked debate earlier this year when he suggested that Lil Uzi Vert's "Just Wanna Rock" hit had overtaken Meek Mill's "Dreams and Nightmares" as the city's anthem.
We forced you to take a side right out the gate in a colossal clash that spells the end for one of Philly's two brightest rap stars.
Who is gonna "Roc the Mic" better?
Beanie Sigel and Freeway, two of city's most emotive and hardcore hip-hop voices, were friends and once "partners in rhyme" at Roc-A-Fella records.
We know making them foes in our bracket was simply diabolical.
Round 1 voting is closed.
Editor's note: This story will be updated with the latest rounds.
More Philadelphia stories
No stories could be found
Get a free daily digest of the most important news in your backyard with Axios Philadelphia.