Meet the Philly Sports Guy: Jamie Pagliei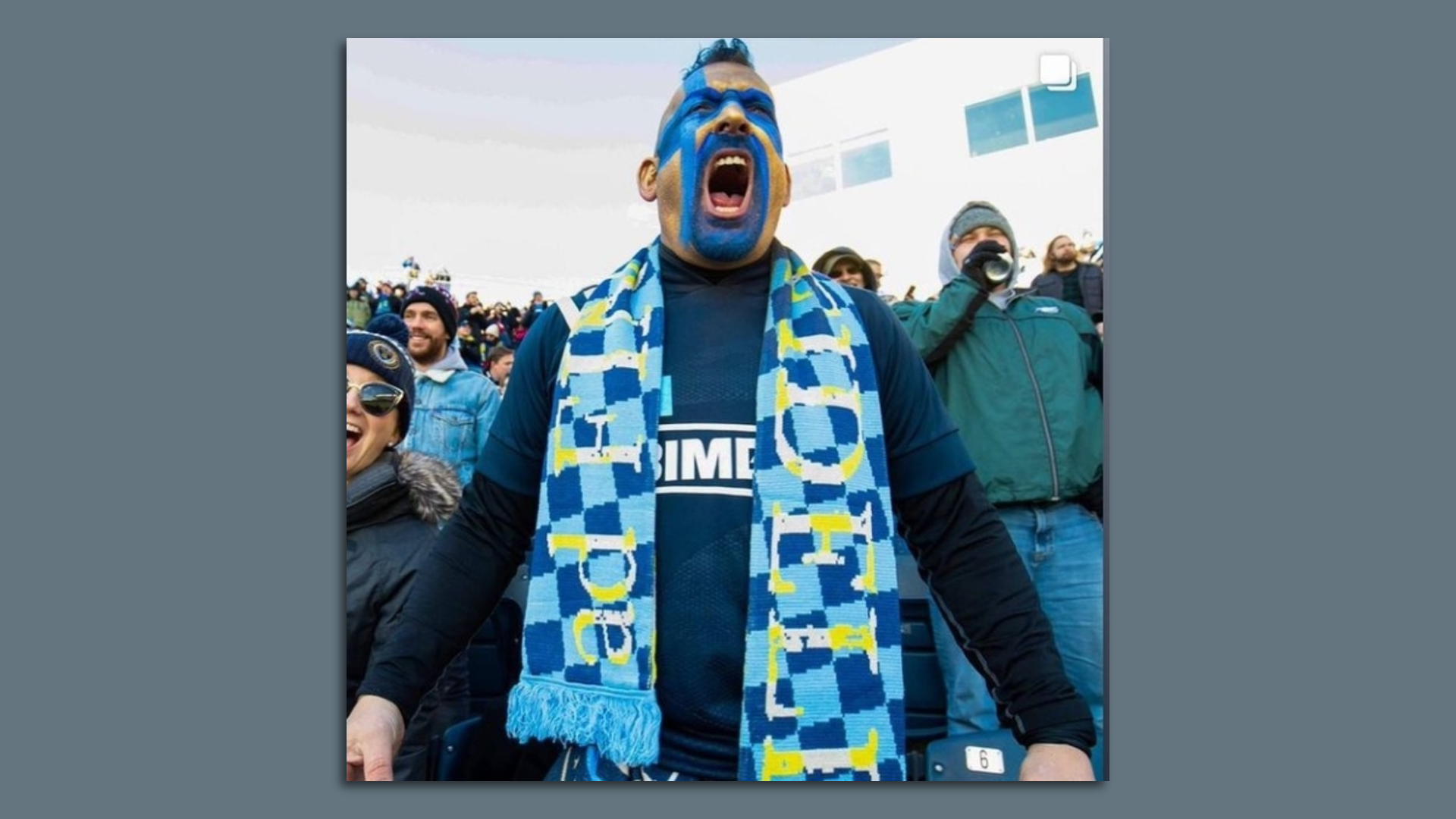 In our local pantheon of superfandom, the Philly Sports Guy makes others seem milquetoast.
But did you know it's his full-time job?
Yes, Jamie Pagliei shuttered a masonry and chimney sweeping business to pursue the very niche market of professional superfan influencing.
How it happened: He split with his ex. "I had to figure out what made me happy and I did something I don't ever do – I made a list. Once you got past all the kids stuff, everything else was sports events."
He was discovered by a production company and did a commercial. "While I was there, they're like, 'Your energy is amazing. You are, like, the Philly Sports Guy.'"
Games he attends per year: 200. That's the Union, Phillies, Flyers, Eagles, all of 'em.
How he fights Philly's bad-fan rap: "I don't curse."
Ever get tired? "When people say, 'Hey, I'd love to have your job,' I'm like, 'Heavy is the crown.'"
His dating prospects: "I make the joke all the time that the Philly Sports Guy never gets laid. …
😉 "As much as people love taking pictures with me, they ain't dating the makeup."
His mom worked at the Spectrum so he grew up knowing late Flyers founder Ed Snider: "As a little kid I'm running around … and he'd be like, 'Jamie, stop running.' 'Yes, Mr. Snider.'
"You have no choice but to be a sports fan."
On being buried as the Philly Sports Guy: "No (laughing)."
"I do see a lot of stuff being put in the casket. You don't paint my face to bury me."
More Philadelphia stories
No stories could be found
Get a free daily digest of the most important news in your backyard with Axios Philadelphia.