Philadelphia's pothole problems
Philadelphia's average turnaround for repairing cratered roadways is 52 days, an Axios analysis of 311 data from the last four years found.
That's against a city pledge to fill potholes within three to five business days.
Why it matters: Show us a pothole that has made your life better! They're eyesores, cause significant damage to vehicles and can cost the city thousands of dollars in payouts.
State of play: The streets department is responsible for repairing street defects on about 2,000 miles of roadways, including filling tens of thousands of potholes a year, city officials tell Axios.
Staffing levels in the department have fallen 10-15% since the onset of the pandemic, making it more difficult to address the backlog, they said.
An Axios analysis of 311 data found the following:
More than 3,300 requests remained unfilled as of Feb. 27.
At least 22,000 requests were recorded as filled within the pledged three to five business days.
But another 14,000 complaints took between 45 to 60 days to address.
Some requests — including one at 8312 Algon Avenue (1,353 days) — took years.
Of note: Though requests are spread out throughout the city, our analysis shows many of the potholes concentrated in North Philadelphia, including Kensington.
What they're saying: Chief highway engineer Steve Lorenz estimated that "25 to 50 percent" of requests that come through 311 aren't your run-of-the-mill potholes. They're more serious, such as trenches and sinkholes. Those take longer to fix.
"The public doesn't care what the street defect is. Everything is a pothole to them," Lorenz said. "I don't expect the public to know the difference."
Zoom in: Sinkholes are caused when water from leaking pipes and manholes erode soil underneath streets, leaving gaping holes in roadways.
Trenches resemble ditches, often dug by utility companies laying pipes and infrastructure.
Both take longer to repair, since the work typically involves multiple agencies, such as the water department, or utility and cable providers.
Companies are supposed to fix trenches once their work is finished, but Lorenz said sometimes it's done sloppily, requiring the streets department to make repairs that can take up to 45 days.
Some street defects aren't the city's responsibility, as they're on highways managed by PennDot, Lorenz said.
By the numbers: The city's 311 portal was flooded with more than 38,000 pothole-related complaints between January 2019 and February 2023, but those represent only a fraction of all potholes addressed over the same period, officials tell Axios.
More than 205,000 potholes have been filled since 2019, including thousands on Lincoln Drive, Lorenz said.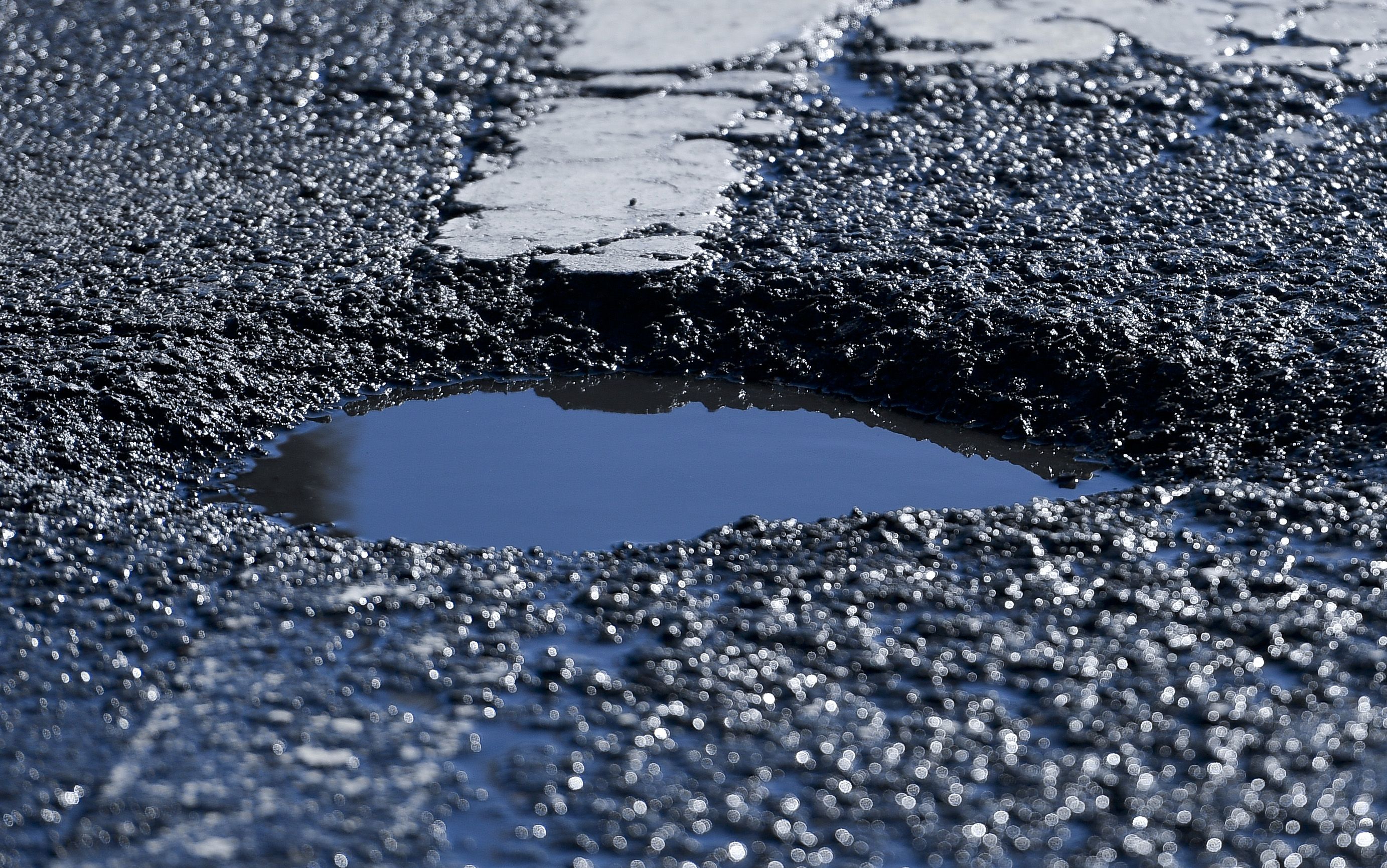 How it works: The streets department first sends someone out to verify that it's a pothole before making repairs. They can manually fill potholes using cold patches, but the most effective way is deploying a wand-like vehicle capable of filling a pothole a minute, Lorenz said.
The pothole-filler blows out debris, shoots tar and gravel into potholes, then rolls over to compact them.
What's happening: Philly's mid-Atlantic weather means fluctuating cold and warm weather patterns that cause most potholes, Lorenz said.
The constant freezing and thawing means moisture seeps into microscopic pores on roadway surfaces.
Water freezes and expands, causing asphalt to shift and destabilize. The weight of vehicles traveling over compromised surfaces causes them to collapse.
Zoom out: According to data from the last decade, other pothole hotspots include:
3400 W. Girard Ave., near the Philadelphia Zoo
Cresheim Valley Drive and Germantown North Avenue.
787 N. 24th St.
1345 S. 19th St.
The bottom line: Not fixing potholes bleeds money from Philadelphia's coffers, with the city settling about a fifth of the pothole-related claims it receives each year, a city spokesperson told Axios.
Last year, the city settled 22 of the 129 claims it received, with an average payout of $677.
More Philadelphia stories
No stories could be found
Get a free daily digest of the most important news in your backyard with Axios Philadelphia.