Philadelphia's gun violence intervention program is having an impact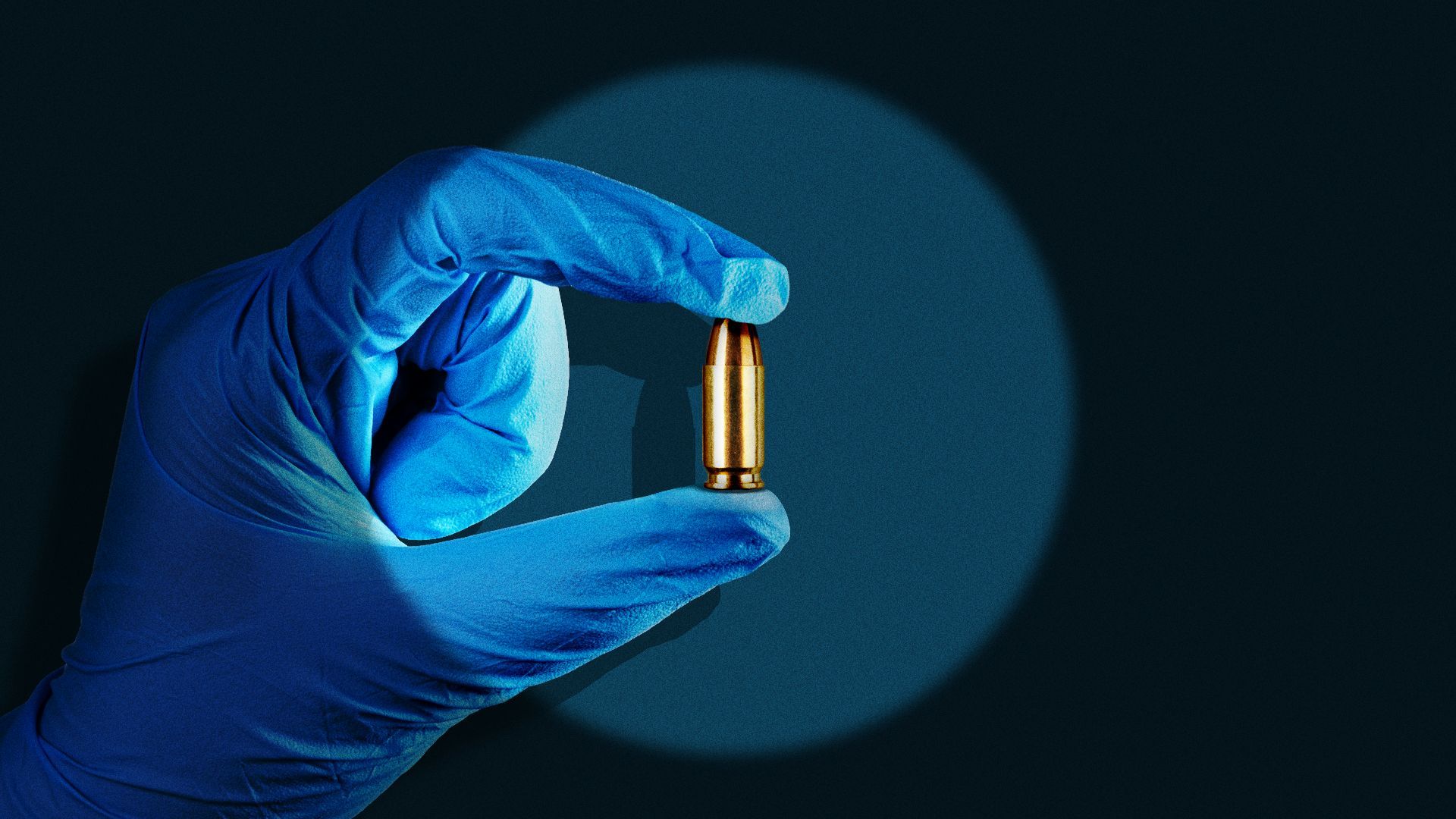 Every year, Philadelphia pours hundreds of millions of dollars into reducing gun violence, but a new violence intervention program uses family stories to drive change.
Driving the news: City officials, flanked by mothers who've lost loved ones to gun violence, shared results at a news conference Tuesday from the city's Group Violence Intervention (GVI) program.
Researchers at the University of Pennsylvania who evaluated the $4 million program found that it helped reduce group and neighborhood conflicts and drove down shootings in targeted areas.
Why it matters: Critics have been skeptical about the effectiveness of anti-violence initiatives invested in by Mayor Jim Kenney, as Philadelphia tallied more than 500 homicides each of the last two years.
How it works: The program, led by the Office of Violence Intervention, launched in 2020 and identified members of groups involved in violence. A team of caseworkers, mothers of homicide victims and police was sent to those individuals' doorsteps offering social services, such as employment, housing and education.
The mothers often had frank conversations with the participants, described in the evaluation as mostly young men and their families, about the consequences of continued involvement in illegal activity.
Details: Less than 1% of the city's residents are responsible for 60-70% of violent crime in Philadelphia, UPenn researchers and city officials say.
Between August 2020 and May 2022, GVI teams contacted 113 violent groups. 276 of about 800 individuals involved in those groups accepted the program's services.
Researchers say that some Philadelphia neighborhoods saw a 25% decline in shootings each week. Targeted groups saw 39-50% reductions in shootings each week.
What they're saying: Since losing her son to gun violence in September 1990, Cherie Ryan has dedicated her life to ensuring other mothers don't experience the same grief. She called GVI the best program she has been involved with because it directly reaches people committing violent acts.
"We're talking to those young men who are going to pick up that gun one day," she said at the news conference. "It's not easy, but I'm gonna save another mother."
What's next: City officials plan to expand GVI throughout Philadelphia (it's currently in 15 districts) with a goal of adding another 12 case managers, three site supervisors, a peer retention specialist and a data manager.
Kenney said the continued success of GVI requires the support of the next mayor after a similar program piloted in South Philly in 2013 fizzled out under a previous administration.
Go deeper: Read the full report
More Philadelphia stories
No stories could be found
Get a free daily digest of the most important news in your backyard with Axios Philadelphia.