New exhibit shines light on Philadelphia's Forten Family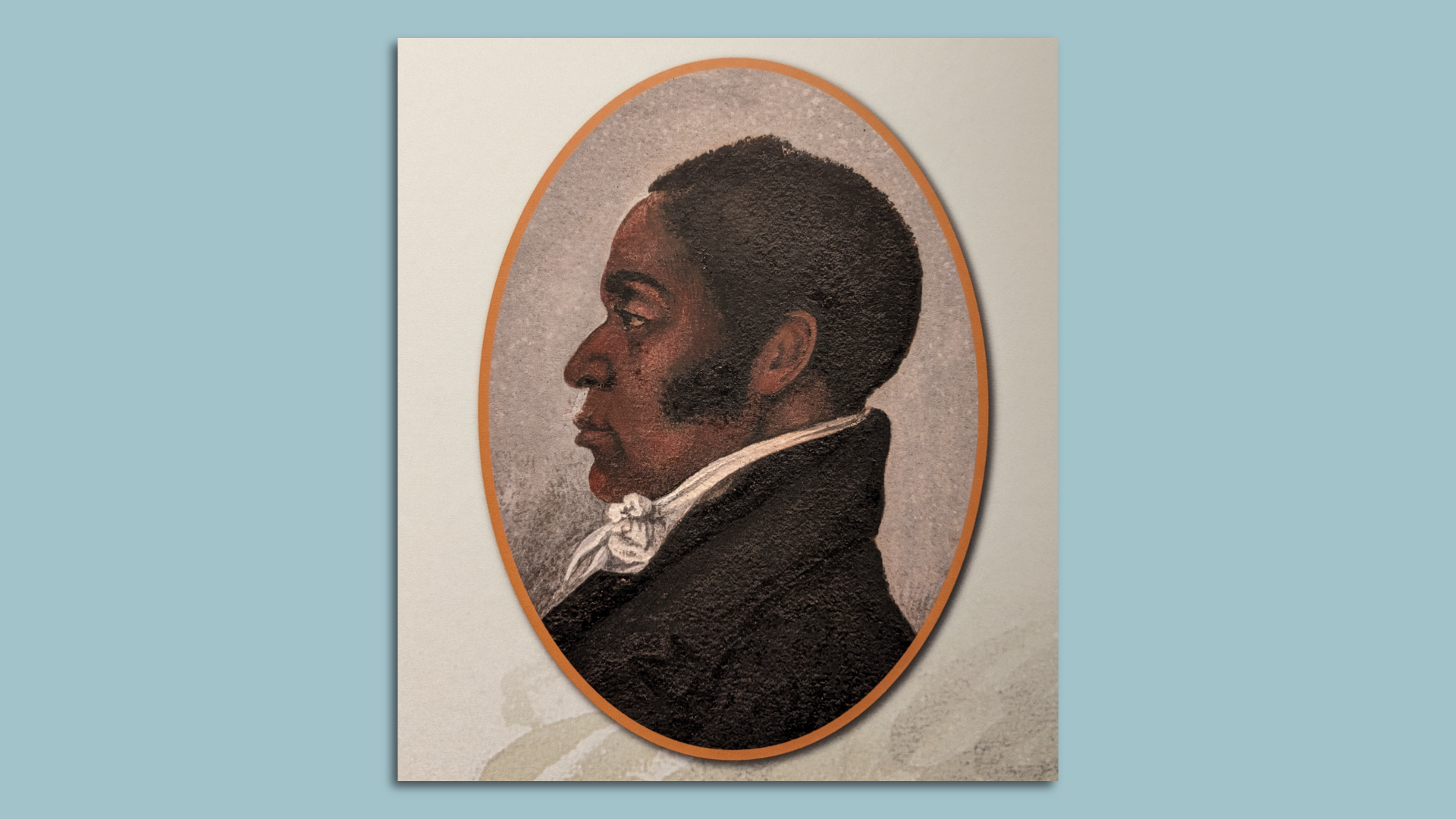 A new exhibit at the Museum of the American Revolution tells a fascinating story of America through Philadelphia's history.
What's happening: Black Founders: The Forten Family of Philadelphia retraces the history of one of Philadelphia's most influential Black families dating from the Revolutionary War through Reconstruction in the 1870s.
Over three generations beginning with James and Charlotte Vandine Forten, members of the family were leaders in the abolitionist movement, the Underground Railroad, women's suffrage and in seeking citizenship for people of African descent in the city and beyond.
Why it matters: As the nation nears the 250th anniversary of its founding in 2026, the exhibit on the Forten family helps reexamine the progress of the nation and the often overlooked yet significant works of Black Americans.
History lesson: James Forten was a wealthy Philadelphia sailmaker who served as a sailor in the American Revolution at age 14.
Philadelphia had the largest free Black community in the early 1880s, of which James Forten and his family were leading members.
He also was among the initial leadership of the city's African Episcopal Church of St. Thomas, and helped found schools for Black Americans.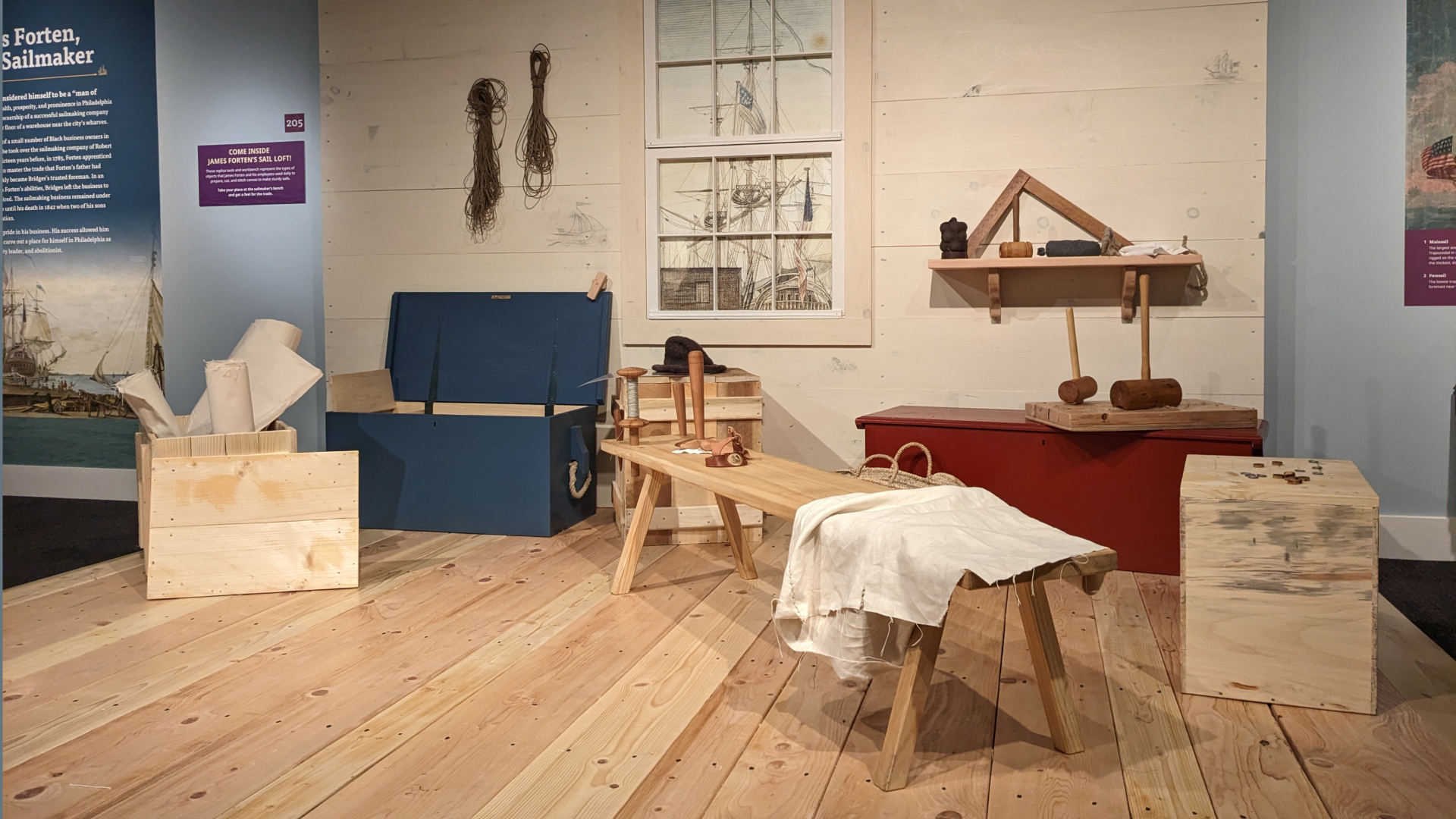 Details: The exhibit spans 5,000 square feet and includes about 100 objects.
You can walk through a recreation of James Forten's sail loft — a great place for younger children, who can explore replicas of the types of tools that Forten and his employees would have used to make sails.
One cool thing: To create the exhibit, the museum worked with descendants of the Fortens who donated items such as the Forten Bible — which has never been seen in public — and a Philadelphia-made table that was in the Forten's home on Lombard Street.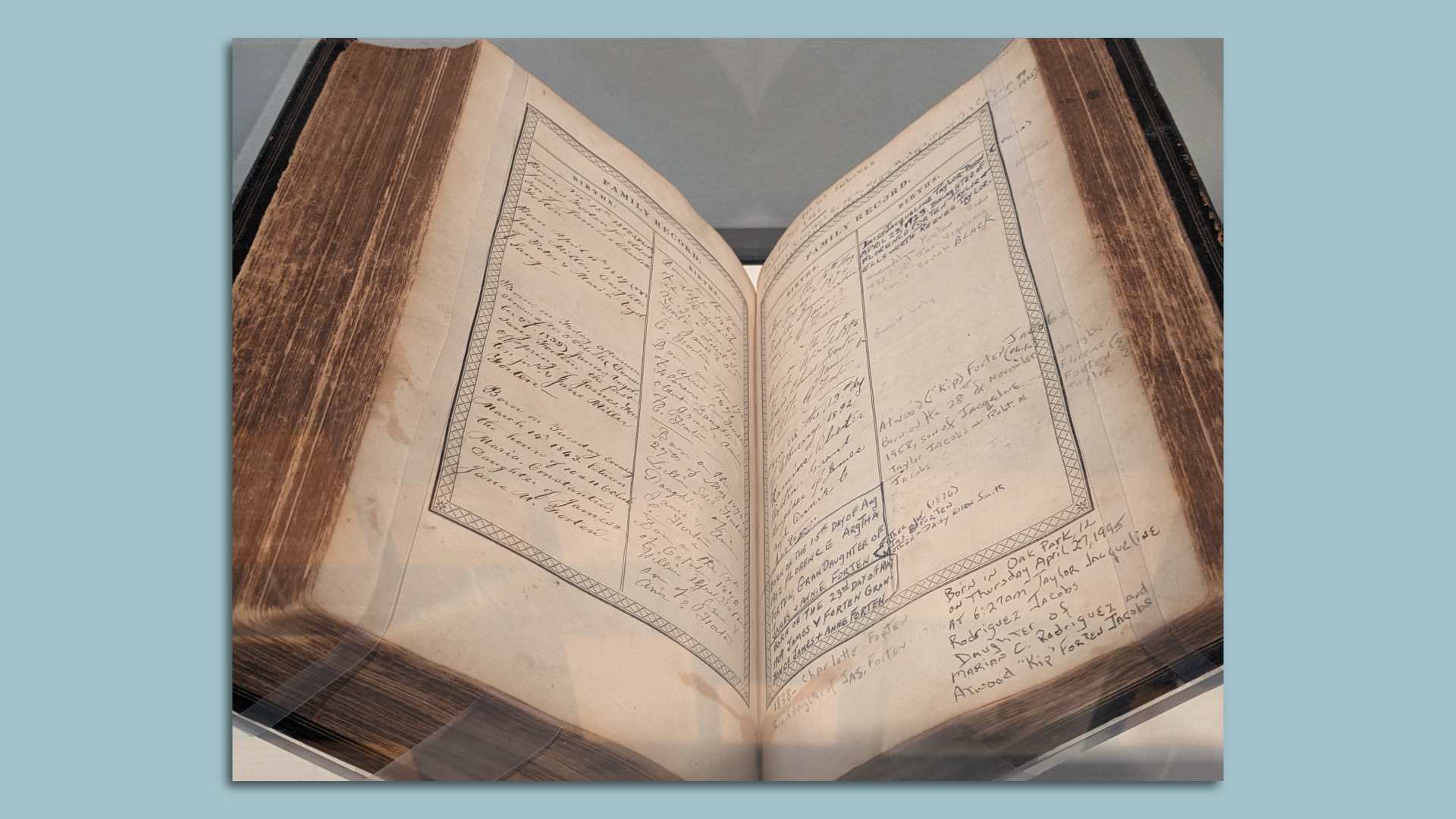 Plus: You can explore the works of Charlotte Vandine Forten and three of her daughters, who established and led the interracial Philadelphia Female Anti-Slavery Society, one of the earliest such groups.
The exhibit also highlights Robert Purvis, who married one of James Forten's nine daughters, and his efforts to help found the American Anti-Slavery Society, the first national-scale abolitionist group, alongside William Lloyd Garrison.
Purvis worked to form the Vigilant Association of Philadelphia in the 1830s, which aided those who had escaped slavery.
Visit: The museum is open daily from 10am-5pm, and the exhibit runs through Nov. 26.
Tickets are $24 for adults; $19 for seniors and military members, students and teachers; and $13 for children 6 to 17 years old.
What's next: The museum will launch a free virtual tour of the exhibit in the spring via its website.
More Philadelphia stories
No stories could be found
Get a free daily digest of the most important news in your backyard with Axios Philadelphia.