Clock ticking for Philly police watchdog to fill openings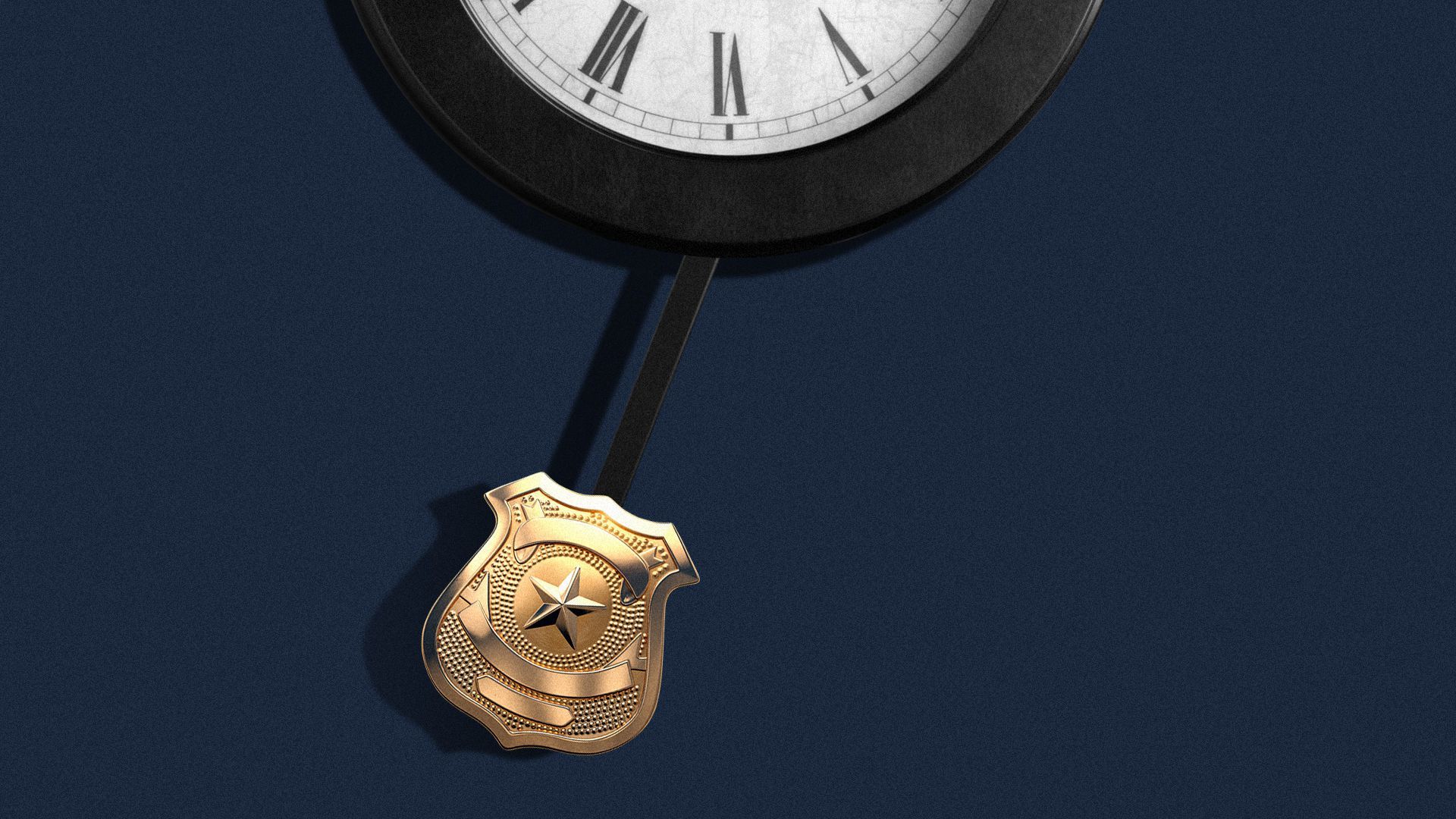 The police killing of Tyre Nichols in Memphis has members of Philadelphia's police watchdog group pushing to quickly fill its staffing vacancies.
Driving the news: The Citizens Police Oversight Commission is still without a permanent executive director and director of investigations nearly two years after the city council's bill established the oversight agency.
They're also looking to hire more auditors, policy analysts and community outreach specialists.
The big picture: In an editorial this week, Live Free, a Philly-based advocacy group that campaigns for an end to gun violence and mass incarceration, called the Nichols case a "deadly reminder" that CPOC needs to "demonstrate a greater sense of urgency" in hiring.
The editorial was signed by a group that included Rev. Mark Kelly Tyler, who served on the CPOC commissioner selection committee, and current commissioner Melanie DeBouse. Tyler and DeBouse didn't respond to phone messages left for them at Live Free.
Why it matters: The oversight agency, which replaced the Police Advisory Commission (PAC) in 2021, represented the city's most meaningful police reform in decades, especially following an increase in police misconduct settlements the last six years.
What they're saying: CPOC interim executive director Anthony Erace told Axios that he welcomed the push from commissioners.
"It keeps the fire under everyone's feet and the issues in the public eye," he said. "The commissioners are the heart and soul of police reform in Philadelphia."
Board commissioner chairman Jahlee Hatchett told Axios that roughly 60 people applied to become CPOC's next executive director, and the group hopes to extend an offer by March.
Erace, who helmed PAC before it was replaced, is among the candidates being considered.
Filling the general counsel opening is also key as city legislation armed CPOC with subpoena power to investigate allegations of police misconduct, shootings and other uses of force.
Of note: While hiring has been slow, Erace told Axios his agency has worked hard to pry the lid off Police Board of Inquiry disciplinary hearings for the public.
The group also now has someone sitting on the three-person adjudication panel which has a say in punishment for officers found guilty of misconduct.
By the numbers: The oversight agency has 13 staff members and a $2.4 million budget.
It hopes to expand to upwards of 120 and have a budget in the tens of millions of dollars within three to four years, Erace said.
Right now, the group is focused on building out constituent relations, data, auditing and monitoring, and "real-time" units that help track and keep up on high-profile cases.
It's a tall task as city police's internal affairs generate between 800 and 1,200 cases each year, Erace said.
Yes, but: It's Mayor Jim Kenney's last year in office and any momentum the group has built would need continued support from the next administration and council.
Live Free says CPOC's funding should be "close to 5%" of the city's $788 million police budget.
What we're watching: That's a big ask but one CPOC officials hope is made over time as they work toward transforming the agency into a national model for police oversight.
"You don't birth a child, and within a year, expect that they can walk, brush their teeth, clothe themselves and do all of that," Hatchett told Axios. "This is similar. It is a growing process, there are growing pains."
More Philadelphia stories
No stories could be found
Get a free daily digest of the most important news in your backyard with Axios Philadelphia.