Lawsuits take aim at Philadelphia's "courtesy towing"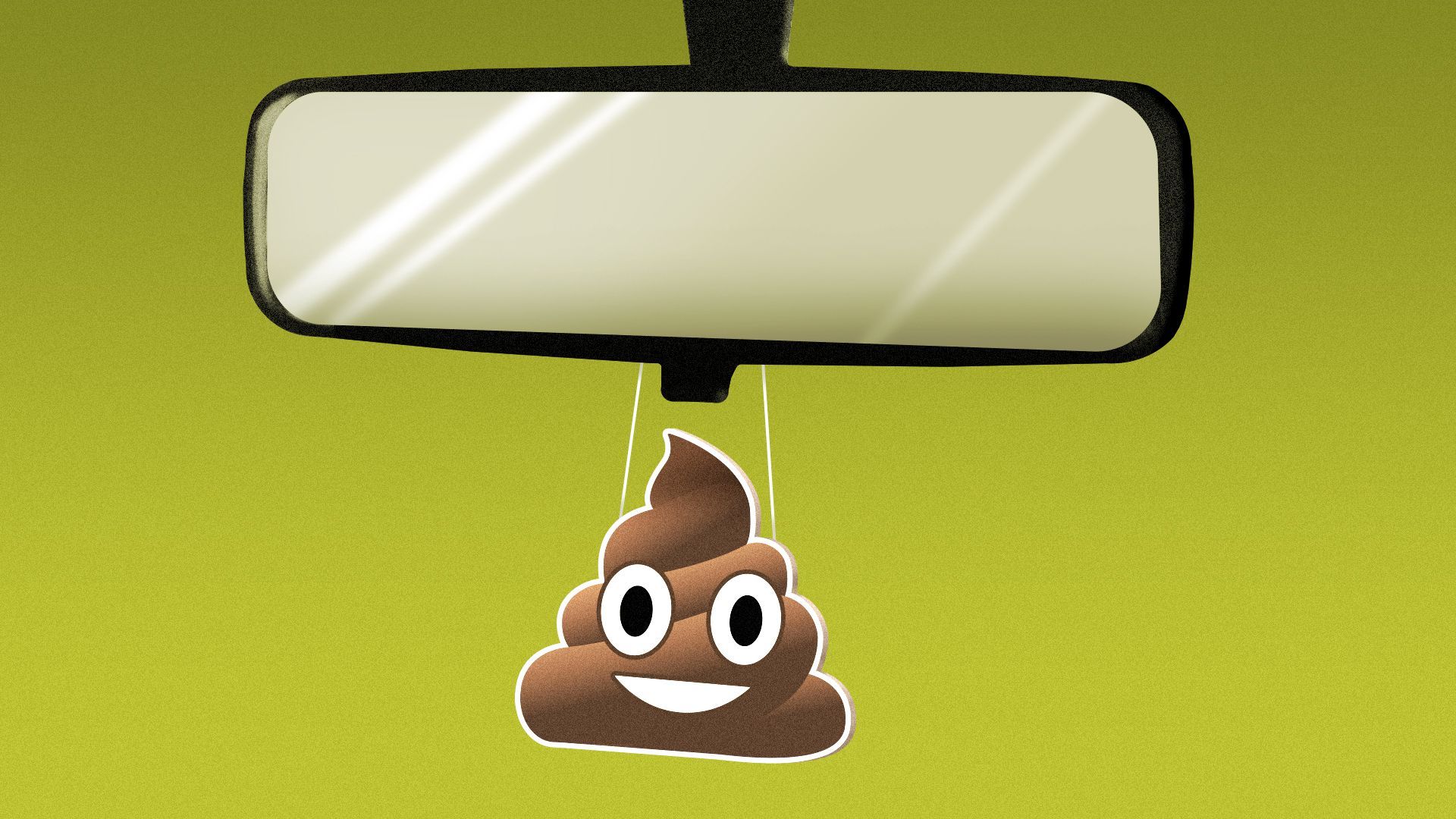 Lost cars, big fines and shoulder shrugs from parking officials.
Those are the hurdles many Philadelphians face upon realizing they've been "courtesy towed" by the city.
What's happening: A pair of civil lawsuits filed against the city by residents whose cars went missing have been making their way through federal court. This month the plaintiffs asked a judge to combine the cases into a class-action lawsuit.
Why it matters: Philadelphia could be facing a big-ticket payout if the plaintiffs establish that such towing harmed "thousands" of people over the years.
Context: The police department, private towing companies contracted by the city or, in rare instances, the Philadelphia Parking Authority, will move legally parked vehicles at no expense to the owners to make way for construction, special events, utility work or emergencies.
When a car is courtesy towed, police are supposed to log where it was moved so that it's available to owners searching for their vehicles. But the plaintiffs' court filings say the city doesn't maintain a centralized database with that information.
This leaves owners to wander aimlessly around their neighborhoods looking for their vehicles, which sometimes end up in timed, metered and illegal parking spots where they're ticketed.
Without a paper trail proving they were courtesy towed, owners are left to contest fines and fees leveled by Philadelphia Parking Authority.
The city moved more than 2,000 vehicles between 2018-2020, according to records obtained by the Inquirer.
Zoom in: Mary Henin, a public defender in Philadelphia, told the Inquirer of a dangerous situation that arose after her car was courtesy towed in 2020 due to tree trimming on her West Philly block.
Unable to find her car, she followed police's advice and reported it stolen.
Once she found it, she updated the department and followed-up again to confirm that her car was no longer logged as stolen, even keeping the "found" report in her glove box.
Months later, she was pulled over on her way to the Jersey Shore. Police ordered her out of the car at gunpoint and handcuffed her. The car had come up as stolen.
Henin, one of the people now suing Philly, was eventually released after pleading with officers to double-check with PPD.
What they're saying: "This is a huge problem, but there are very simple solutions," one of the plaintiffs' lawyers, Aarthi Manohar, tells Axios. "It could be as simple as knocking on someone's door and letting them know, 'Hey, we're about to tow your car down the street.' "
Manohar wrote in the complaints that the city has violated her clients' Fourth and Fourteenth Amendment rights by depriving them of their vehicles without due process.
The other side: The city denied the allegations and wants the litigation thrown out.
Chief deputy city solicitor Anne Taylor told the court last week that the plaintiffs hadn't shown that the "city, municipal employees, and/or private actors whose conduct could be plausible [sic] attributed to the city" were responsible for moving the vehicles.
A spokesperson for the city didn't respond to Axios' request for comment.
State of play: The city recently settled with two plaintiffs, sending them $15,000 each, per the Inquirer.
What's next: It's unclear when a judge will examine the remaining plaintiffs' request for class-action status. According to court documents, Manohar may refile a complaint adding more victims to the litigation.
Courtesy tow litigants tell their stories
Thousands of people have been courtesy towed over the years. Two such car owners shared their stories with Axios:
Mackenzie Smith and her father, Michael, both plaintiffs in a suit against the city, tell Axios they encountered countless hassles after Mackenzie's Honda was towed last year from outside her Fairmount home.
The backstory: Mackenzie searched the neighborhood for hours and called several tow companies before filing a stolen-car report.
Her father filed an insurance claim and the family put the settlement toward a used car.
Mackenzie says she learned weeks later from police that her Honda was located on 23rd Street with tickets on the windshield.
What happened: Police gave Mackenzie 15 minutes to retrieve her car before it was towed again, according to the lawsuit.
She never got the car back or her mementos, including a lacrosse stick that she used throughout high school, because the vehicle was impounded as the insurance company's property.
What they're saying: Without proof of the tow to contest the tickets, Michael Smith tells Axios he paid $400 in fines to PPA because he was the car's registered owner when the tickets were issued. He fears that his daughter could get courtesy towed again.
"It's ridiculous. There needs to be a policy in place so they have a record of where they're moving their car," he tells Axios.
Robert Clendaniel tells Axios that his Pontiac was towed from Pine Street last October.
The backstory: After Clendaniel reported it stolen, police found his car days later about a mile away on Water Street.
He tells Axios that after hanging up with the officer he immediately took an Uber to the vehicle's location, but it was gone before he arrived.
What happened: While en route to retrieve a police form required by the towing company to release his car, Clendaniel says he fell, dislocated his knee and had to be hospitalized.
When he returned to the police station on crutches, he learned that the towing company could have "easily faxed" the police a request for the form, according to the lawsuit.
Clendaniel tells Axios he was "furious" after going through all that, on top of having to pay $141 to get his car released.
The other side: The city denied the allegations and wants the litigation thrown out.
More Philadelphia stories
No stories could be found
Get a free daily digest of the most important news in your backyard with Axios Philadelphia.