Chef's Table with Kouklet owner Mardhory Santos-Cepeda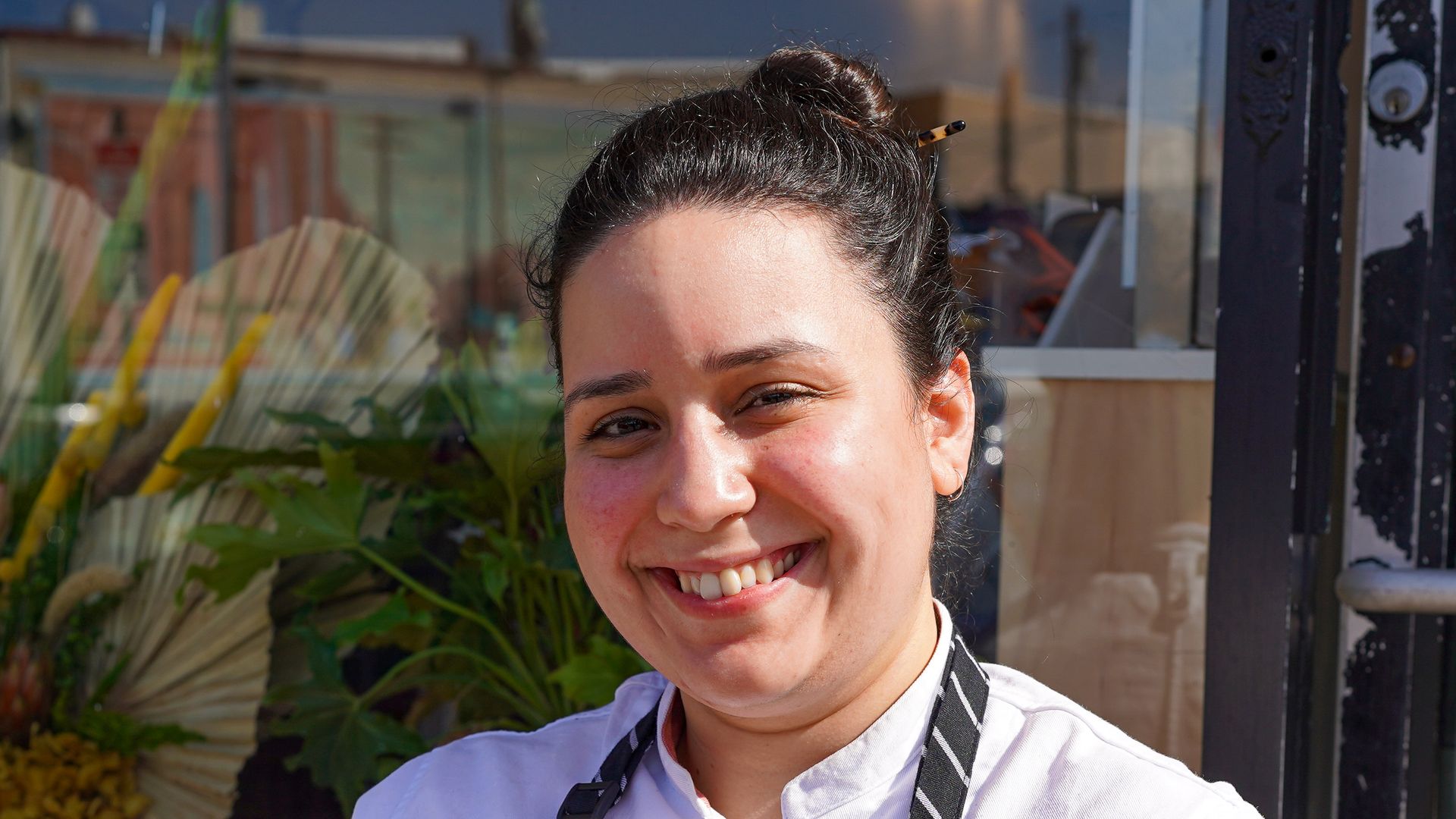 Mardhory Santos-Cepeda brings the flavors of Brazil to South Philly.
State of play: The pastry chef and owner of Kouklet Brazilian Bakehouse opened her first storefront at 1647 E. Passyunk Ave. in February after spending two years in the pop-up circuit and baking out of a commissary kitchen in the Bridgesburg neighborhood.
The cornerstone of the bakery is her bolo de rolo, a traditional Brazilian dessert that's made of thin sheets of cake served as a roll.
Yes, but: Sonhos, a dessert similar to a sourdough brioche filled with a custard, are also popular at the bakery now.
Axios asked Santos-Cepeda a few questions for our culinary advice series, Chef's Table:
🛠️ Must-have tool in your home kitchen: Immersion blender. There are very few things we can't do with an immersion blender.
I'm not exaggerating. With enough determination, you can even grind pork with it. That was not my brightest day in the kitchen, but it worked fine.
🛒 Go-to grocery store: H Mart. I can spend hours in the snack aisle trying to hold myself back from getting every single one.
🌿 Most overlooked spice: Cloves. It's a magical spice. Try some in your coffee, sprinkle some in your tomato sauce, mixed into whipped cream.
Do you know how some people walk around with mint in their bags? My grandma walks around with cloves in her bag. That is how much she loves it, and she uses it in everything.
🥚 Favorite home-cooked meal: Fried egg over rice. It's just the best after a long day of work.
🍽️ Last restaurant you went to and your order: EMei Restaurant in Chinatown. Cold noodles with sesame sauce and beef stew with bamboo shoots. So good and comforting.
☝️ Quick tip for at-home cooks: Practice. It's normal for things not to turn out as we expect in the first try, so don't give up and keep practicing.
☕ How to unplug: I love to sit on the couch and enjoy a very nice cup of coffee looking outside my window. This moment allows me to slow down and reconnect with myself. And I watch K-dramas too, but don't tell anyone.
More Philadelphia stories
No stories could be found
Get a free daily digest of the most important news in your backyard with Axios Philadelphia.