Meet the Fayetteville City Council candidates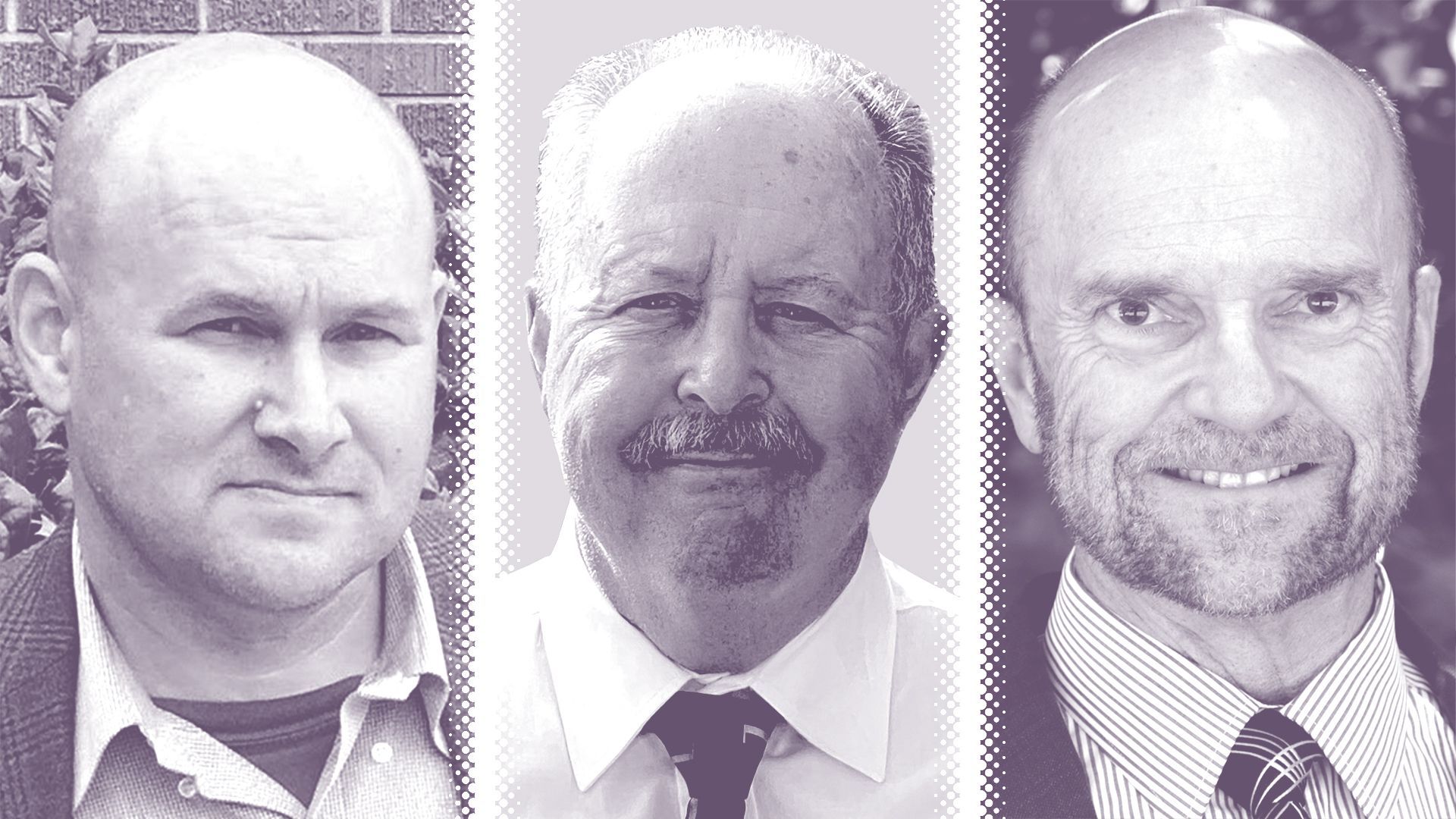 Fayetteville voters in Ward 1 will select a new city council member Tuesday to fill the spot left vacant by Sonia Harvey's resignation.
Details: The winner will finish out Harvey's term through 2026. Ward 1 encompasses the southern part of the city.
Find your polling place here.
How it works: A candidate must get more than 50% of the vote to win, or at least 40% with a runner-up at least 20 percentage points behind. Otherwise, voters will decide the winner in a runoff election Dec. 12.
The candidates:
David Phillips is the deputy city attorney in Springdale. He ran unsuccessfully for district court judge in 2020. He's retired from the Army and is a member of the American Legion, Military Officers Association of America and Gideons International.
S. Robert Smith retired from a career in aerospace at Honeywell and has volunteered at United We Dance and the annual LPGA golf tournament in Rogers. He previously served as board president of a homeowners association in Plymouth, Minnesota.
Bob Stafford co-owns and operates Blue Star Business Services, a communications and marketing agency. He serves on the Fayetteville Arts Council and Fayetteville Urban Forestry Board and was on the communications teams working to pass the Fayetteville Civil Rights Ordinance in 2015 and the millage campaign to expand the Fayetteville Public Library in 2016.
Katy Sager is a real estate attorney for Natural State Title in Springdale and runs a private law practice, according to the Northwest Arkansas Democrat-Gazette. Sager did not respond to Axios' questions in time for publication.
Question 1: Why are you running for city council and what is your main goal or priority?
Phillips: "I want to be a part of the team that resolves the homeless crisis we are facing in Fayetteville. I want to help reintegrate as many people as possible back into mainstream life. Addressing homelessness, encouraging economic growth and increasing public safety in Ward 1 will be my top three priorities, if elected."
Smith: "... Speed and effectiveness improvements are my main goal by using my extensive leadership, communication, and action-oriented approach to clearly communicate to constituents the detailed next steps to the 2040 Vision and reporting on the execution to that plan regularly."
Stafford: "I decided to run after Sonia Harvey had to step down due to being unable to find affordable housing in Ward 1. At the same time our chair of the Arts Council had to step down because she had to move outside Fayetteville to find affordable housing. We have a huge housing shortage driving up costs and pricing people out of the city. We also need better infrastructure on the south side of town, like the sidewalk on Happy Hollow Road I fought for. I also support investments in our creative economy that will create jobs and increase tax revenue."
Question 2: What can the city government do to alleviate rising housing costs?
Phillips: Phillips points to the October 2023 Fayetteville Housing Assessment that says rents for newly built housing units aren't afforadble for at least half of Fayetteville households. He agrees that building new housing units does not provide a successful solution if the new units are at the cost of losing existing affordable housing and a city cannot build itself out of a housing crisis. Phillips says "that the answer lies in rehabilitation of existing structures as new construction will be out of reach of burdened households."
Smith: Smith supports implementing the 2040 Vision, including multi-family and mixed-use buildings with emphasis on the US-71B corridor. "This would bring potential employee residences closer to potential employers. Along with [the] US-71B corridor, updating the residential zoning to align with the 2040 Vision in priority of the Tier Center implementation plan. We need to get more and denser housing. Time is a finite resource. With our increasing population, delaying mixed-use and denser housing keeps prices high and makes future city costs to align to the 2040 Vision more expensive. I would also submit a proposal to change the current maximum occupancy within the city of Fayetteville from use of a definition of 'family' to use of a dwelling's square footage which would align with the International Residential Code."
Stafford: ".. We need to update our outdated codes and zoning to match our aspirations as we grow. If we allow mixed use development in underutilized main corridors with access to the highways and trail systems we can create walkable, bikeable neighborhoods that will relieve traffic pressure while protecting neighborhoods. The city's habit of stalling projects adds to the cost of housing and is part of the problem. Rents are rising. Regarding short term rentals, we need to preserve as much of our limited housing as possible for full-time residents."
More NW Arkansas stories
No stories could be found
Get a free daily digest of the most important news in your backyard with Axios NW Arkansas.