Medical school and health nonprofit set to open next fall in Bentonville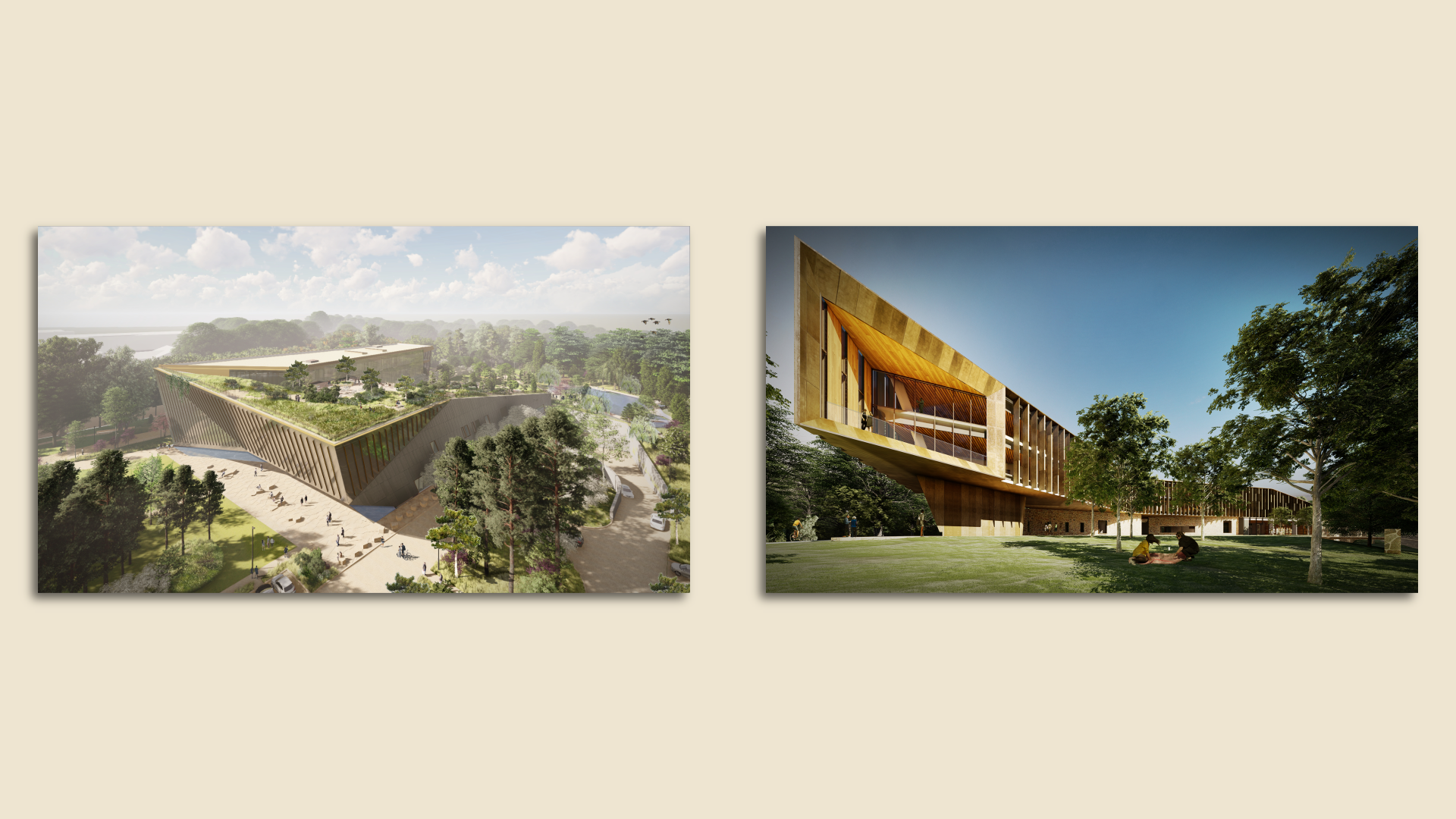 Two major health-focused projects in Bentonville are making progress, with one set to open next fall.
State of play: The Whole Health Institute and the Alice L. Walton School of Medicine — separate entities founded by Alice Walton — are under construction near Crystal Bridges Museum of American Art.
The institute is a nonprofit organization that's already up and running, just without its permanent brick-and-mortar home.
The big picture: Walton founded both with the goal of transforming health care by taking a "whole health" approach — focusing on physical, emotional and mental health as well as emphasizing preventative care and healthy lifestyles.
How it works: The institute focuses on advocacy in health care, Axios learned from its president, Walter Harris. It includes four divisions: care delivery, research and technology, community engagement and behavioral health.
The nonprofit's leaders are already advocating at the state government level for additional residency slots in NWA. The region needs more residency slots so medical school graduates can train here and be more likely to practice in the region.
Whole Health also has an overarching goal of lowering health care costs. The plan is to work directly with health care professionals, employers and insurance companies to find ways to do that.
Whole Health intends be a community resource to help the general public live healthier so they ultimately spend less money on health care. It may offer classes on exercise and eating, for example.
The organization is planning to research outcomes in patients with chronic diseases like diabetes alongside existing local clinics like Community Clinic.
The intrigue: The medical school will train doctors in the traditional model but enhance it with a whole-health approach, dean and CEO Sharmila Makhija told Axios.
The school will coach students on their own self-care and incorporate humanities concepts like communication so students learn to listen to and communicate with their patients. A draft of the curriculum includes social determinants of health and disparities.
What they're saying: "Because we're sitting on the campus of a world-class museum, we're going to infuse the arts and humanities," Makhija said.
Details: The school's four-story, 154,000-square-foot building will be open to the public and will include a 2-acre rooftop park complete with an amphitheater and gardens.
The school plans to accept 48 students into its first class. It is in the accreditation process and can start recruiting students next year, granted that it receives preliminary accreditation. The school won't be fully accredited until its first class graduates, Makhija said.
What's next: Whole Health Institute's 80,000-square-foot building is set to open in fall 2024, followed by the Alice L. Walton School of Medicine in fall 2025.
Editor's note: This story has been updated to clarify that The Whole Health Institute has advocated, but not formally lobbied, for more residency slots in NWA.
More NW Arkansas stories
No stories could be found
Get a free daily digest of the most important news in your backyard with Axios NW Arkansas.