Little Rock Nine members denounce Arkansas' decision on AP African American Studies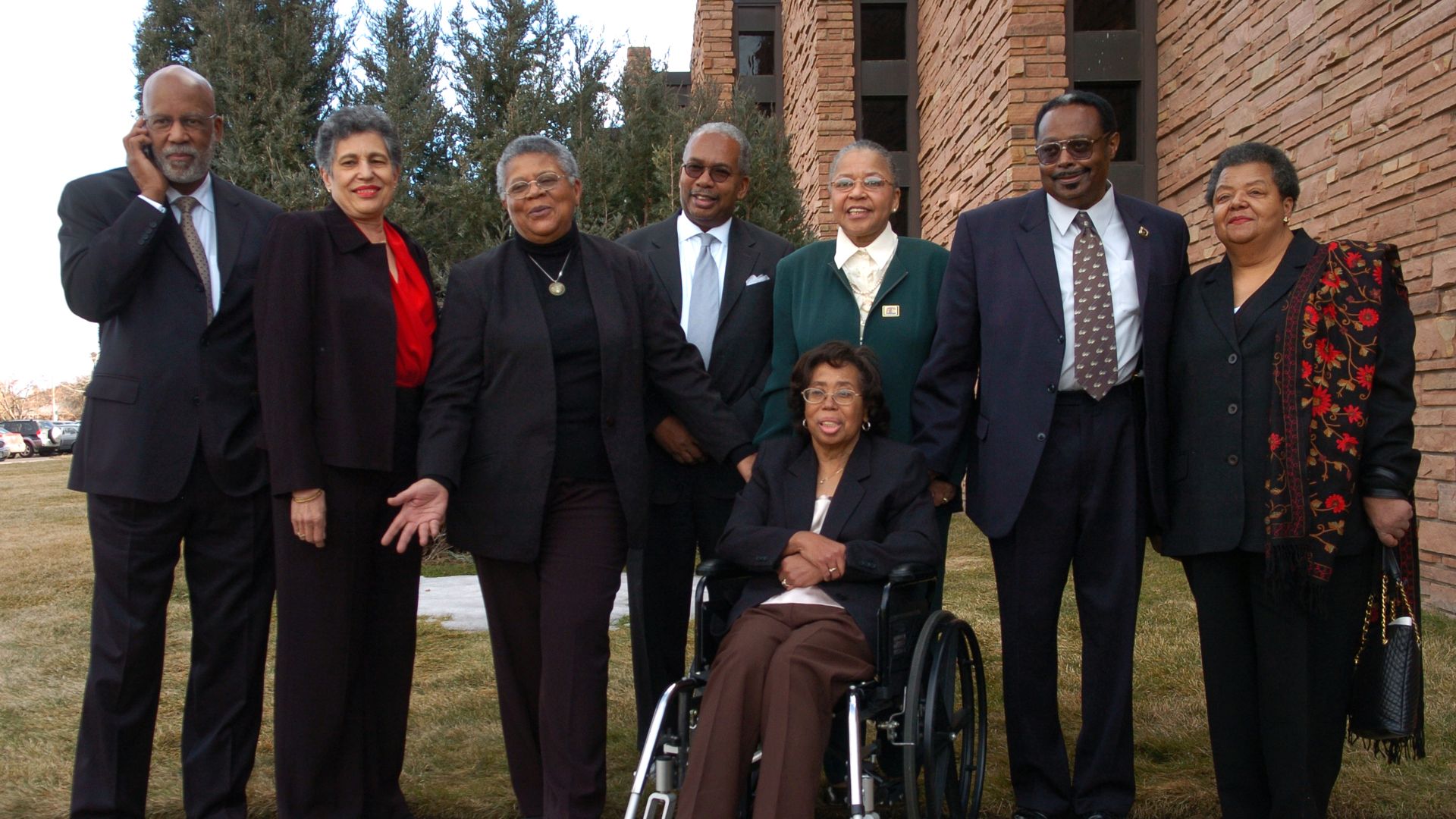 A group including five of the nine Black students who enrolled in Little Rock's all-white Central High School in 1957 said they're "outraged" and "saddened" by the state's decision to deny credit for AP African American Studies.
"This is a blatant and shameful attempt to erase Black history and silence Black voices in a state that has a rich and complex legacy of racial struggle and triumph," reads the statement shared Wednesday with The Washington Post.
State of play: Members of the Arkansas Legislative Black Caucus and others, met with Gov. Sarah Huckabee Sanders and Education Secretary Jacob Oliva on Tuesday to discuss the issue, the Arkansas Advocate first reported.
The department doesn't "intend to pull the class entirely," Sen. Clarke Tucker (D-Little Rock) told the Advocate.
"Indoctrination" and "critical race theory" are "nebulous terms" Sen. Linda Chesterfield (D-Little Rock) told Axios.
"I still don't have a satisfactory answer as to what constitutes indoctrination nor do I have one that constitutes what it means to be teaching critical race theory," she said.
Catch up quick: The meeting followed a letter sent by Oliva on Monday to the six schools that intend to continue offering the courses.
Olivia requested all materials be submitted to the Education Department for review by Sept. 8.
"The Department is concerned the pilot may not comply with Arkansas law, which does not permit teaching that would indoctrinate students with ideologies, such as critical race theory," it reads.
Reality check: Critical race theory is a college-level framework rarely taught in public schools but often conflated with teaching systematic racism.
Based on a survey of at least 15 schools across Arkansas by Axios this spring, there's no evidence it's being taught in the state.
The big picture: Florida banned AP African American Studies earlier this year, and at least six other states said they intend to review it.
Eighteen states banned AP African American Studies earlier this year; Florida education officials approved controversial standards for how Black history would be taught in schools across that state.
Flashback: The Arkansas Education Department said in January it would review the AP course, which was then being taught in two Arkansas schools.
The framework for the 2023-2024 school year became available Feb. 1 and included changes to appease Florida Gov. Ron DeSantis.
A spokesperson for the Arkansas department did not respond to a question about why review didn't take place earlier.
What they're saying: The Washington Post statement was authored by five members of the Little Rock Nine — Carlotta LaNier, Terrence Roberts, Melba Beals, Gloria Karlmark and Ernest Green — along with Ivory Toldson of Howard University and Ashley White with the University of Wisconsin-Madison.
"Arkansas' actions represent larger statewide and nationwide attempts to whitewash history and deny the realities of systemic racism and oppression," the group wrote.
The other side: Gov. Sanders did not respond to a request for comment on the statement from the Little Rock Nine, but a spokesperson said in part, "it is our policy that CRT, discrimination and indoctrination have no place in Arkansas classrooms."
When asked about the state's action, Little Rock Nine member Thelma Mothershed Wair told Axios simply: "They shouldn't do that."
More NW Arkansas stories
No stories could be found
Get a free daily digest of the most important news in your backyard with Axios NW Arkansas.