What changes under Arkansas' loosened child labor law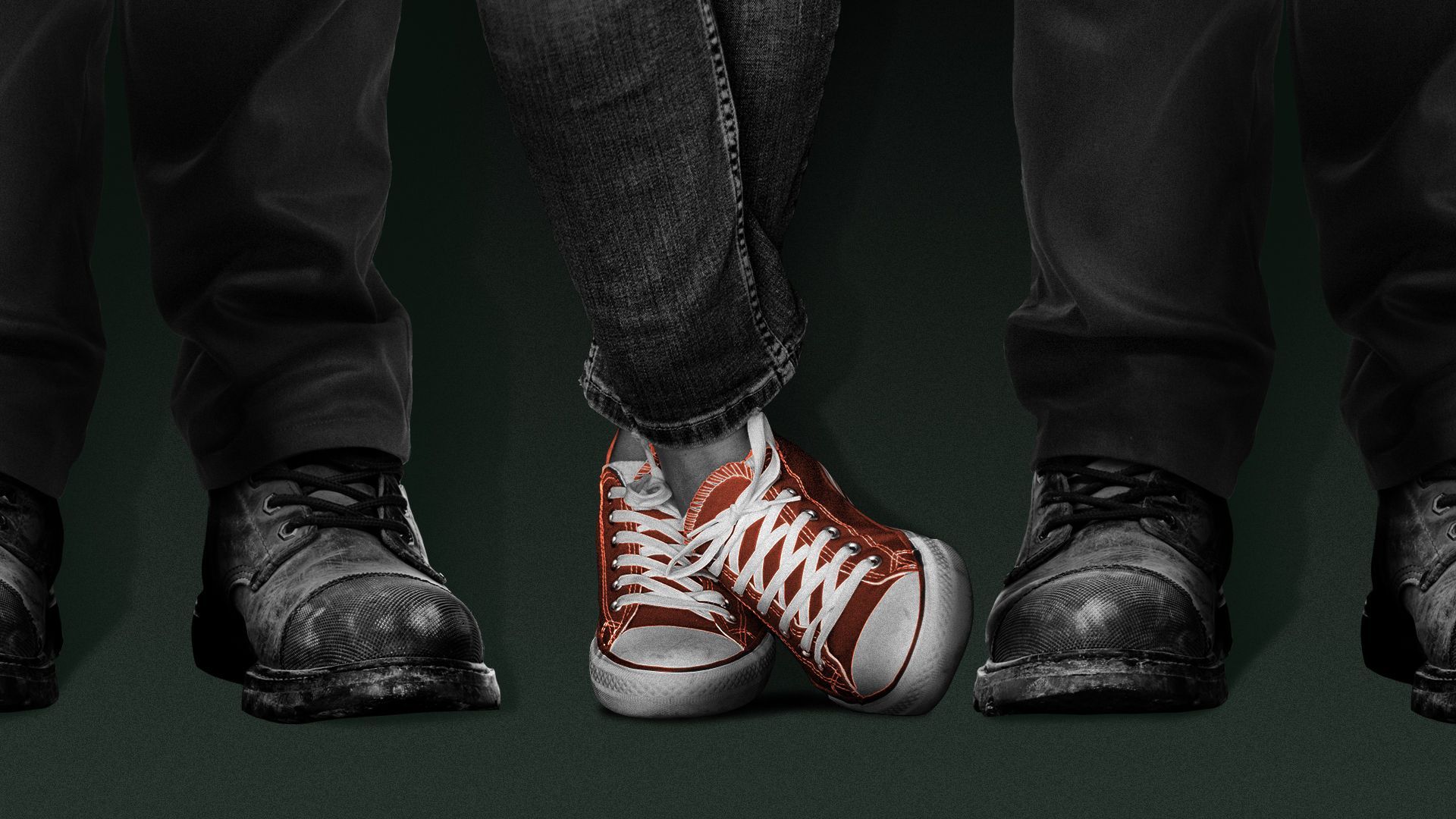 Teens under age 16 no longer need a work permit through the Arkansas Department of Labor and Licensing before they can start a job.
Driving the news: Gov. Sarah Huckabee Sanders signed HB1410, dubbed the "Youth Hiring Act of 2023," into law last week.
Why it matters: Child and immigrant advocates worry that eliminating the permits makes it easier to get away with violating child labor laws and for predatory employers to take advantage of disadvantaged children who don't have parents looking out for them.
Zoom out: States across the country are loosening child labor laws to resolve a worsening labor shortage.
The U.S. Department of Labor reacted by announcing a crackdown last month on child labor after tracking a 69% increase in illegally employed kids since 2018.
How it works: Both federal and state laws govern child labor. It's legal in Arkansas to hire anyone ages 14 and up with restrictions on the hours they can work and what jobs they can take.
Teens 16 and up do not need a permit for employment. Rules for ages 14-15 remain more restrictive than for older teens, including how late they can work.
Applications for work permits previously required parent signatures.
The state only investigates child labor when there's a complaint, Steve Guntharp of the Department of Labor and Licensing said during a March 1 state Senate committee meeting.
Doing away with the permits does not change any other restrictions associated with child labor.
Zoom in: Packer Sanitation Services was recently found to have children illegally working in a Tyson Foods plant in Green Forest and a George's plant in Batesville.
What they're saying: The bill's sponsor, Rep. Rebecca Burkes (R-Lowell), argued the permitting process amounts to red tape. She added that it's obsolete because it was put in place over 100 years ago, when child labor kept kids out of school.
Some legislators questioned why the work permit is needed at all if it's not shown to prevent employers from violating child labor laws and if requiring a government-issued permit undermines parental rights.
Clint Penzo (R-Springdale), the bill's other primary sponsor, pointed out that identification and, therefore, age verification is still needed to fill out required tax forms when starting a new job.
The other side: Laura Kellams, NWA director for Arkansas Advocates for Children and Families, told legislators and Axios that she's not concerned about teens working at reputable businesses approved by their involved parents. Instead, she's worried about children at risk of exploitation.
Kellams added that the now-exempt one-page form that must be completed doesn't cost anything to employers and is generally processed quickly. It states the rules for when a child under 16 is allowed to work, meaning parents are notified of their child's rights before signing.
Joshua Price, deputy director of immigrant advocacy group Arkansas United, told legislators requiring the forms makes it easier for the government to hold violators accountable. The process is an added layer of protection that makes it harder for an employer under investigation for hiring someone underage to claim ignorance.
Of note: HB1410 passed 54-32 in the House with 13 members not voting and one voting present. It passed 24-9 in the Senate with one member voting present and one excused.
What's next: SB390, also sponsored by Burkes and Penzo, would make violating child labor laws a criminal offense in addition to existing civil penalties, increase fines from a max of $1,000 to $5,000 and allow civil penalties to be applied up to three years after the offense.
The Senate Judiciary Committee will hear the bill Tuesday.
More NW Arkansas stories
No stories could be found
Get a free daily digest of the most important news in your backyard with Axios NW Arkansas.