Legislators had a busy week as Sanders' education bill clears Senate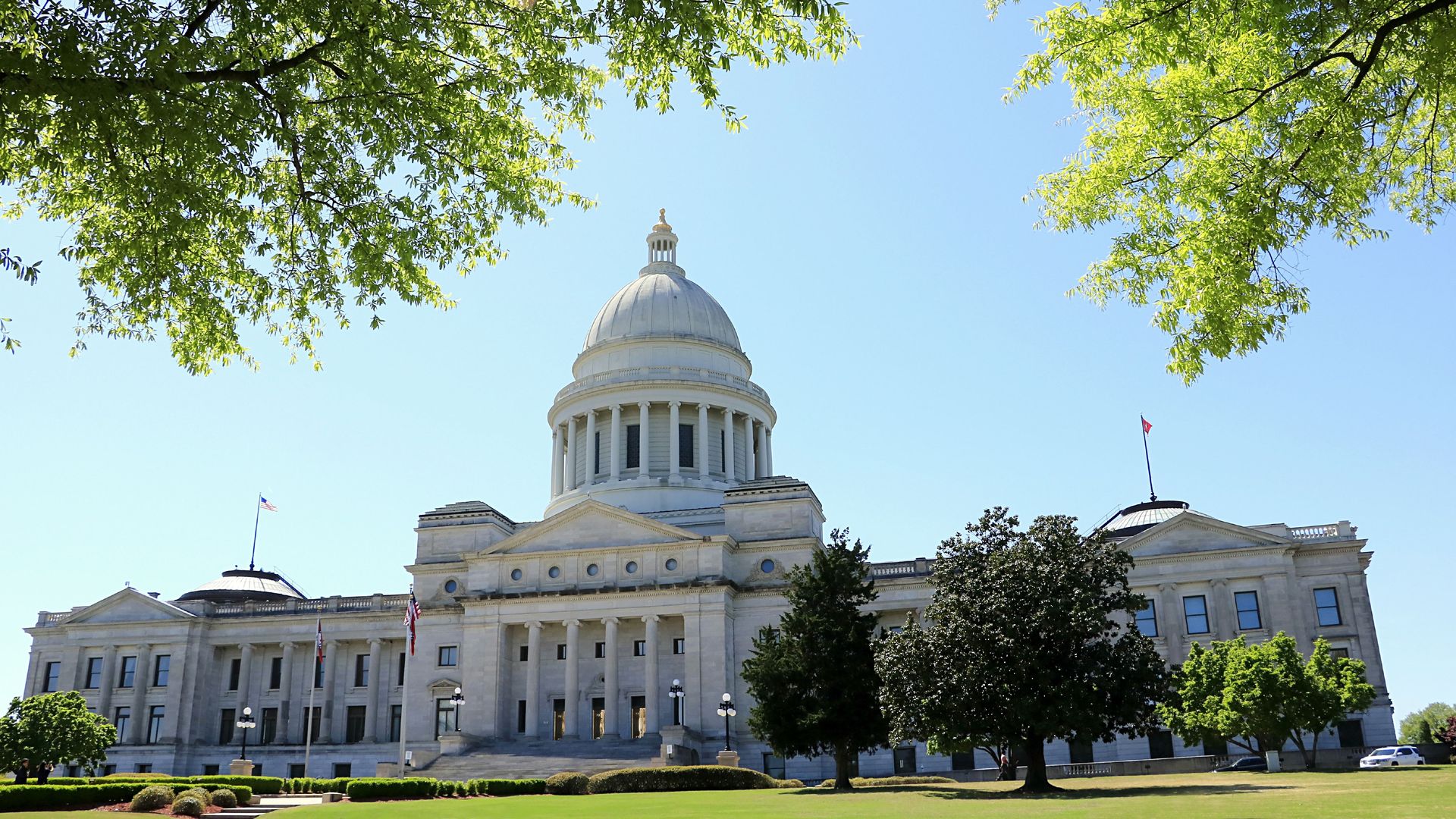 Arkansas Gov. Sarah Huckabee Sanders' education bill, dubbed LEARNS, cleared the Senate on Thursday and now heads to the House.
What happened: Democrat and Republican legislators alike expressed concerns over pushing the 144-page bill through without taking time to consider possible amendments. Lead sponsor Sen. Breanne Davis (R-Russellville) refused to pull the legislation back, arguing there were no surprises.
All six Democrats voted against the measure, although several noted they support much of its substance. They added they couldn't vote for LEARNS in its entirety without any changes.
What they're saying: Some key points of hesitation included:
The voucher system that allows taxpayer money to be spent at private schools.
Repealing the Teacher Fair Dismissal Act (which adds extra protections for teachers regarding firing).
Eliminating a state-mandated salary schedule guaranteeing teacher pay is based on education and experience.
Democrats praised the bill's efforts to expand pre-K, set a minimum teacher salary of $50,000 and improve child literacy.
Sen. Jimmy Hickey, a Republican from Texarkana, voted against the bill.
Sen. Bryan King (R-Green Forest) voted present.
Sens. Ronald Caldwell (R-Wynne) and Alan Clark (R-Lonsdale) didn't vote.
Zoom out: While the LEARNS bill dominated much of the legislature's attention this week, that's not all they did.
Here are a few bills that are closer to becoming law as the weekend nears:
The Senate passed SB81, which would make it a crime for libraries to lend "harmful" or "obscene" materials. Read more.
The Senate passed SB197, which would keep local governments from prohibiting or restricting short-term rentals like Airbnbs.
The House passed HB1162, allowing microbreweries to sell ready-to-drink beverages containing liquor.
Sanders signed into law:
More NW Arkansas stories
No stories could be found
Get a free daily digest of the most important news in your backyard with Axios NW Arkansas.