$50 million affordable housing project in NW Arkansas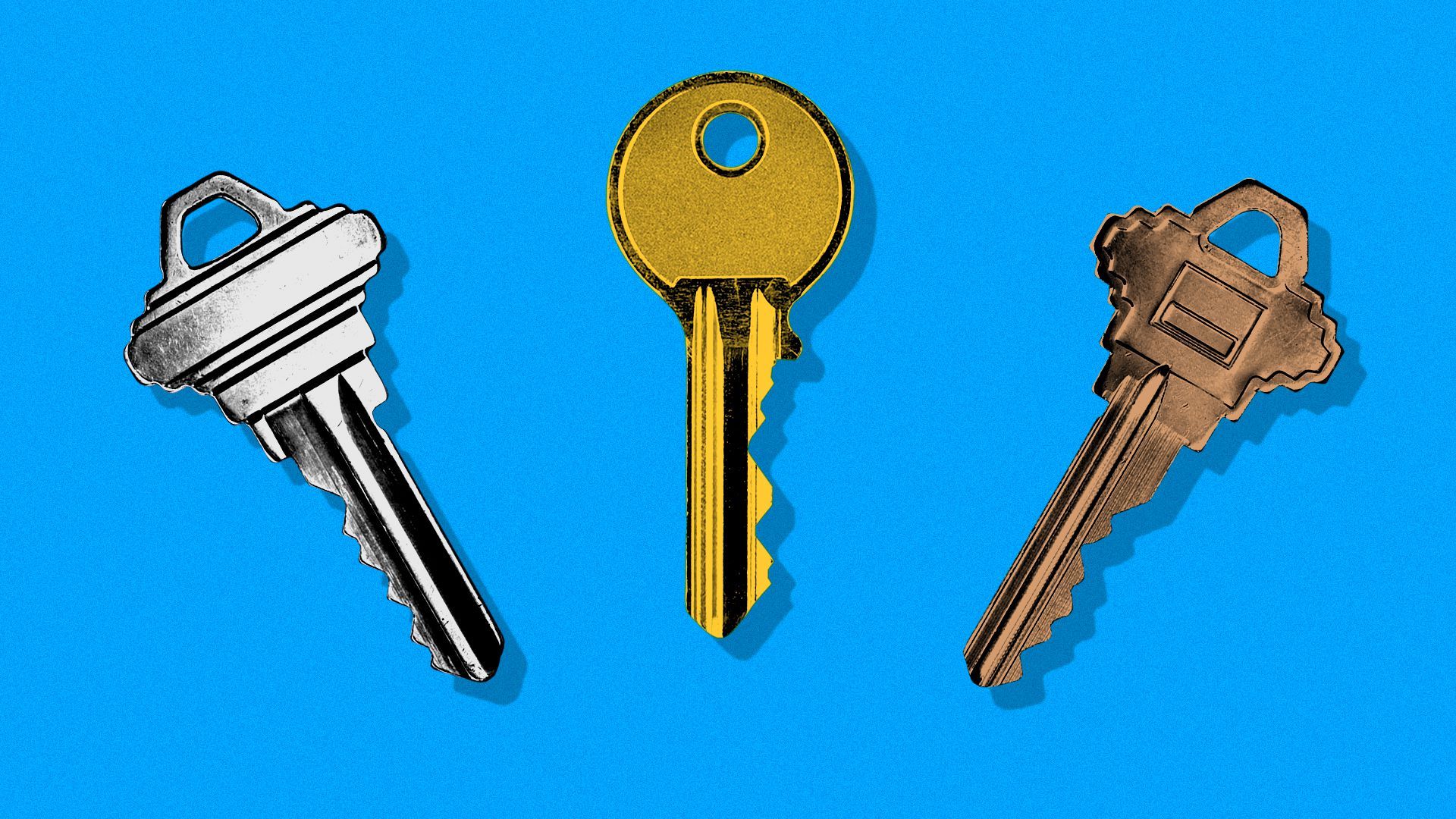 Five new affordable housing developments will be built in NWA, according to an announcement from Excellerate Foundation.
Why it matters: It's hard for many people to afford rent here. The Northwest Arkansas Council recently called the lack of affordable housing one of the region's biggest challenges to sustained growth.
By the numbers: The minimum wage in Arkansas is $11 an hour, but the living wage for a single adult with no children in NWA is $13.76 an hour and $31.15 for an adult with one child, according to MIT's living wage calculator.
"It's us," Jeff Webster, president and CEO at Excellerate, tells Axios. Your firefighters, your barista at the coffee shop, your kid's teacher's aide — they very well may qualify to live here, he says.
Details: This will be a total of 345 rental units, including apartments, duplexes, triplexes and single-family homes, Webster says.
Two will be in Fayetteville, including one at Cobblestone Farms off of Wedington Drive and one near the Veterans Affairs Medical Center.
Two will be in Springdale, including one on Electric Avenue and one on U.S. 71B near the Schmieding Center.
One will be in west Bentonville bordering Centerton.
Some of the units will be reserved for residents who make 60% or less than the area median income, and some will be reserved for residents who make 30% or less. The Federal National Mortgage Association reports the area median income is $73,200 — 60% of that is $43,920 and 30% is $21,960. Household size is also a factor.
Cost: Rent prices will vary depending on the unit. On average, renters will pay about half the fair market rate, which also varies city to city, Webster says.
The average two-bedroom apartment in NWA costs $815 a month, according to the most recent Skyline Report by Arvest Bank.
How it happened: About half a dozen local businesses, including Arvest Bank and Signature Bank, are investing $40 million in equity through the NWA Regional Fund, a tax credit syndicate. Developers behind the projects include Strategic Realty; RichSmith Development; and Will Gladden and Matt Trulove, Webster says.
What it means: Basically, developers who build the housing will get tax credits from the federal government and sell those tax credits to investors. The investors take money they would normally pay in taxes and instead put it toward this project, and it's a little less than they'd pay in taxes.
The cost to build all the housing is $50 million, meaning the developers only have to take out $10 million total in loans.
Of note: About 7% of the units will be reserved for people with disabilities. Also, the development near the VA in Fayetteville will give priority to veterans.
What's next: Construction will start on all five projects by January, and they should all be up and running by the end of 2022.
More NW Arkansas stories
No stories could be found
Get a free daily digest of the most important news in your backyard with Axios NW Arkansas.